While engaging visuals and compelling narratives are essential, adding background music can take your live streams to a whole new level. The right music sets the mood, enhances the viewing experience, and adds an extra layer of professionalism.
In this blog post, we'll explore why, what, where, when, and how to add background music for your live streams.
Why do you need music in your live streams?
1. Setting the tone and atmosphere
Background music serves as a powerful tool to set the tone and create a specific atmosphere for your live stream. Whether you want to evoke excitement, relaxation, suspense, or any other emotion, the right music can instantly transport your viewers into the desired mood, enhancing the overall impact of your content.
2. Enhancing viewer engagement
Background music adds another layer of engagement to your live stream. It captivates viewers' attention, making them more likely to stay engaged throughout the stream. The music acts as an audio backdrop, creating a more immersive experience and making your content more memorable and enjoyable.
3. Creating a professional and polished image
Incorporating background music demonstrates a level of professionalism and attention to detail. It shows that you have put effort into creating a well-rounded production. This can help build credibility, attract a larger audience, and differentiate your live stream from others, leading to increased viewer loyalty and engagement.
4. Filling audio gaps and dead air
In live streams, there may be moments of silence or lulls in the conversation. Background music fills these gaps, ensuring that there is no dead air. It keeps the energy flowing and maintains a consistent rhythm throughout the stream, preventing any awkward silences and keeping viewers engaged.
5. Supporting content transitions
Background music can be used to enhance transitions between different segments or topics within your live stream. By incorporating music during these transitions, you create a smooth flow between content elements, making the overall experience more seamless and professional. 
6. Evoking emotional connection
Music has a unique ability to evoke emotions and create a sense of connection. When the right music is paired with your content, it can enhance the emotional impact of your message, making it resonate more deeply with your audience. This emotional connection can strengthen viewer engagement and make your live stream more memorable.
What kind of music can you use for live streams?
To prevent your live stream from being flagged for copyright infringement, it's important to use music that is either royalty-free, properly licensed, or falls under the category of "public domain" or "creative commons" with appropriate permissions. Here are some types of music that you can consider using for live streaming to avoid copyright issues:
Royalty-free music
Creative Commons Music
Public domain music
Original music
1. Royalty-Free Music
This is music that comes with a license allowing you to use it in your live streams without having to pay royalties or face copyright claims. Platforms like Epidemic Sound, Artlist, Soundstripe, and YouTube Audio Library offer extensive libraries of royalty-free music that you can use in your live streams.
2. Creative Commons Music
Creative Commons (CC) licensed music is music that allows for certain uses without requiring permission from the copyright owner. There are different types of Creative Commons licenses, so it's important to understand the specific terms and requirements associated with each license. Websites like Jamendo, Free Music Archive, and ccMixter offer collections of Creative Commons music that you can use in your live streams.
3. Public Domain Music
Public domain music refers to music where the copyright has expired or is not applicable. These are often older compositions or traditional/folk tunes. Websites like Musopen and Public Domain 4U offer public domain music that you can use freely in your live streams.
4. Original Music
Creating your own original music composition is another way to ensure that you have full rights to use the music in your live streams. If you have the skills or resources to compose your own music, it can be a great way to add a unique touch to your streams while avoiding copyright issues.
Where to get royalty-free music for your streams?
When searching for royalty-free music to use in your streams, there are several platforms where you can find a wide variety of options. Here are some popular sources for obtaining royalty-free music:
Epidemic Sound
Epidemic Sound offers a vast library of high-quality music tracks specifically curated for content creators. They provide a user-friendly interface, making it easy to search for music based on genres, moods, and themes.
Artlist
Artlist is another popular platform that provides royalty-free music for video creators. They offer a diverse collection of songs and sound effects, suitable for various types of content. Artlist also provides an intuitive search function and offers unlimited downloads for a subscription fee.
Soundstripe
Soundstripe offers a vast range of royalty-free music tracks, as well as sound effects, designed for video content creators. Their library is constantly updated, ensuring a fresh selection of music for your streams. They offer different subscription plans to suit individual needs.
YouTube Audio Library
YouTube Audio Library provides a collection of free music and sound effects that you can use in your videos and live streams. The library offers a wide variety of genres and styles, and you can filter the results based on mood, duration, and instrument.
PremiumBeat
PremiumBeat offers a premium selection of royalty-free music tracks suitable for professional projects. They have a diverse range of genres and styles to choose from. While the tracks on PremiumBeat require licensing, they offer high-quality compositions for those seeking a more polished sound.
Jamendo
Jamendo provides a vast library of royalty-free music, including tracks from independent artists and composers. They offer both free and paid options, allowing you to choose the licensing that best suits your needs.
How to add background music on YoloBox?
Playing background music on YoloBox is easy. Here's how to do that:
Step 1: Create a live stream
Create a live stream under "Standard Events" on your YoloBox. Next, fill in the details and enter the live event.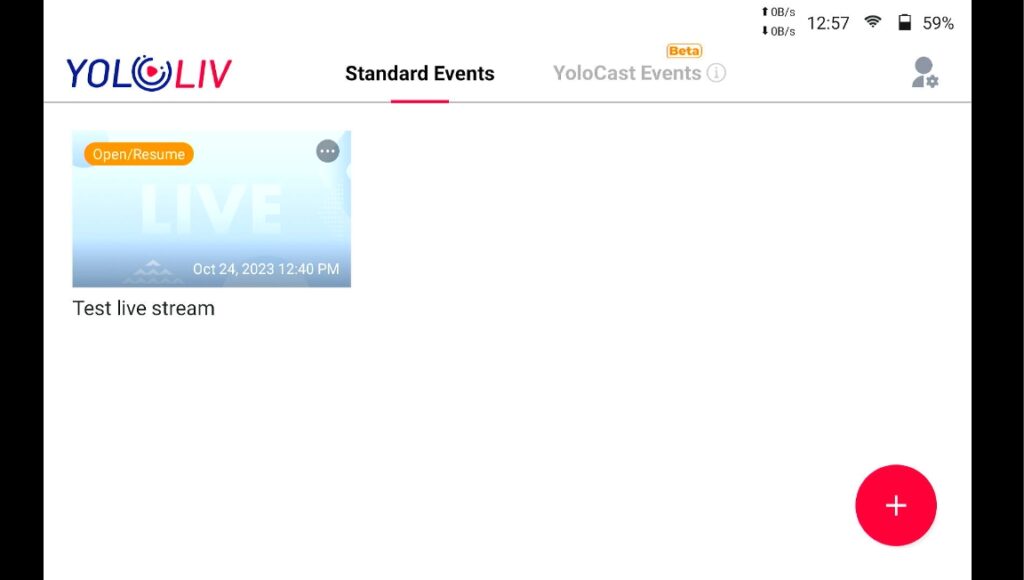 Step 2: Click "Overlays" tab
Tap on the "Overlays" tab at the bottom of the live event. Click on the "+" icon and add a countdown timer overlay.
Step 3: Go to the "Background Music" section
On the settings page, tap on "Background Music", then you will be able to select a music track available on your SD card or USB storage. Once you are back on the main screen of the live event, tap on the countdown timer overlay, and the music will play.
Step 4: Adjust the settings
To increase or decrease the volume of the track, go to the "Audio" tab. Slide on the channel of "Monitor" to adjust the volume.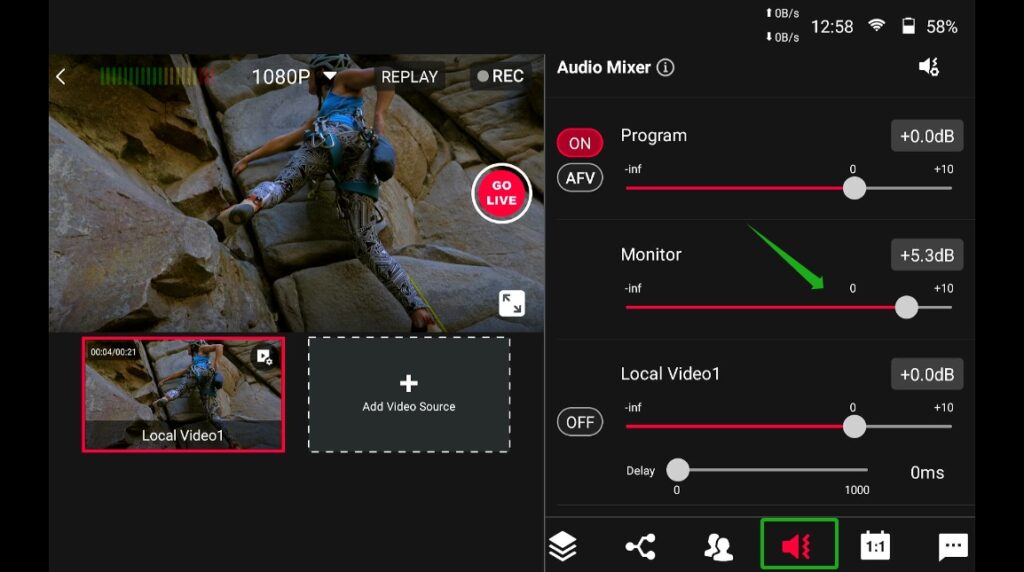 When to play background music on YoloBox Pro?
1. At the beginning of your stream 
Start your live stream on a captivating note by playing background music at the beginning of your stream. It helps set the tone, build anticipation, and create a welcoming atmosphere for your viewers as they join the stream.
2. Acting as a "music bed"
By playing background music while speaking or explaining something during the live stream, you can set a particular mood. 
3. Introducing guests
When you have guests joining your stream, incorporating background music can serve as a way to introduce them. A playful approach could involve playing a specific "theme song" for recurring guests.
4. Q&A or Audience Interaction
Background music can be played softly during Q&A sessions or audience interactions to maintain a pleasant audio backdrop. It helps create a comfortable and engaging environment while you address questions or interact with viewers.
5. During breaks or Intermissions
 If you have planned breaks or intermissions during your live stream, playing background music can keep the audience entertained and engaged during these periods. It prevents moments of silence and maintains a lively atmosphere even when you're not actively speaking or presenting.
6. Outro or Conclusion
As you near the end of your live stream, playing background music during the outro or conclusion can provide a sense of closure and leave a lasting impression on your viewers. It helps wrap up the stream on a positive note and creates a sense of finality.
7. To cover up unwanted noises  
You can also use a background score to cover up technical sounds like a mic's hiss and buzz or the sound of a fan or an air conditioner.
FAQs on adding background music
Am I allowed to play any music I want on my stream?
No. Your live stream is public, so you can only play music that you own, have the license to, or that is in the public domain.
​​Can I fade out background music when turning off a track?
The option to fade in and out the background music isn't available right now. However, you can always adjust the volume slider.
How can I adjust the volume of background music?
The volume adjustment for the background music is not available as a separate control. Instead, modifying the "Program" or "Monitor" volume affects both the video sources and the background music simultaneously.
Is the background music feature available to all YoloLiv products?
No, the background music option is available only on YoloBox Pro, YoloBox Mini, and the upcoming YoloBox Ultra.
The takeaway
Adding background music to your live streams can elevate your content, creating a more immersive and engaging experience for your viewers. By following our tips above, you will find the right music for your live stream and learn how to use it to convey not just the message but also engage your audience and bring in more views down the line.
 4,583 total views,  19 views today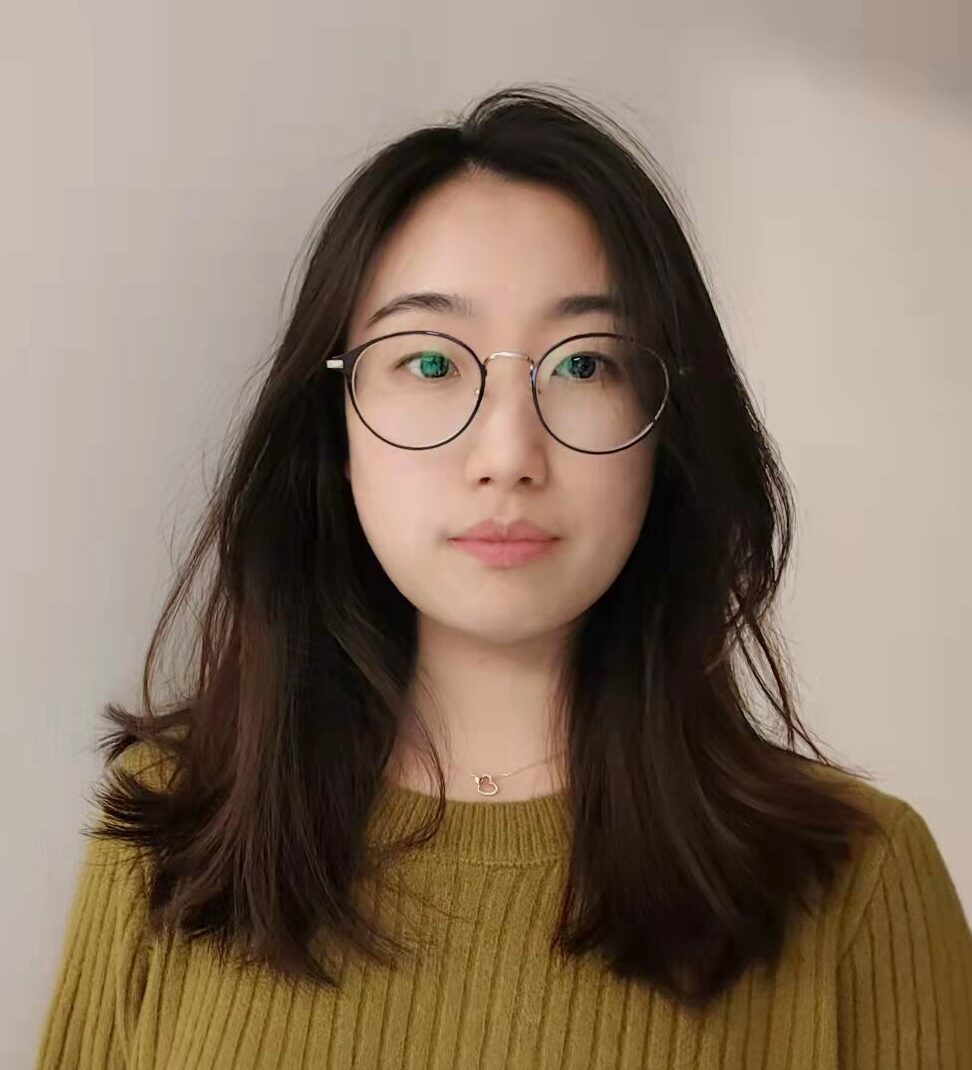 As product operation manager at YoloLiv,  Esther and her team stay focused on our customers' needs and constantly push forward new updates for YoloBox and Pro. Also, she contributed some blog posts from perspectives on how to enhance live streaming experience, live streaming sop for newbies, and more.