Hands full? In your videos, are you both the talent and the director? Would you like to auto-switch cameras so that you can focus on what you do best? Are you a one-person video show … director, cameraperson, lighting person, and audio mixer? Would you like a way to automate camera direction so that you have one less thing to do?
During long productions without much action, would you occasionally like to take a break? If any of those are true, then the YoloLiv YoloBox Pro Auto-Switch feature is for you!
You can use it for these things and more:
Sequential or random switching: Set video sources to auto-switch, either in sequential or in random order, with each video source's shot holding for the duration that you select. You can also select the main camera to switch back to between each auto-switch.
Note: This time, the Auto-Switching on the new update is optimized by adding the looping feature and redefining the switching order with the main source specified.
Steps to start the auto-switching feature on YoloBox Pro
Add your video sources and check if the signals are ok
Click to select the video sources that you want to include in the auto-switching sequence.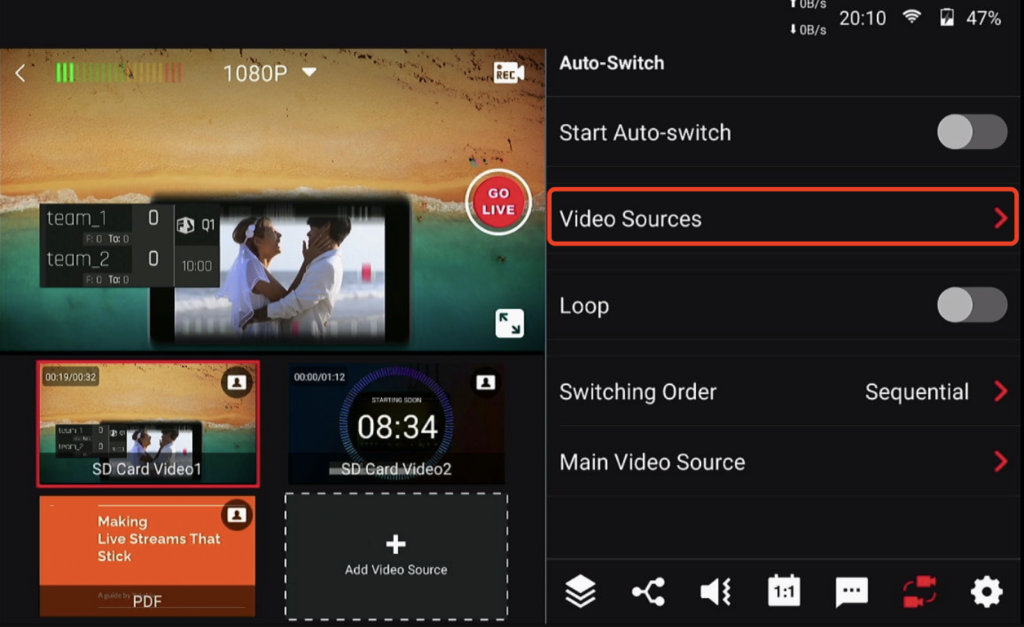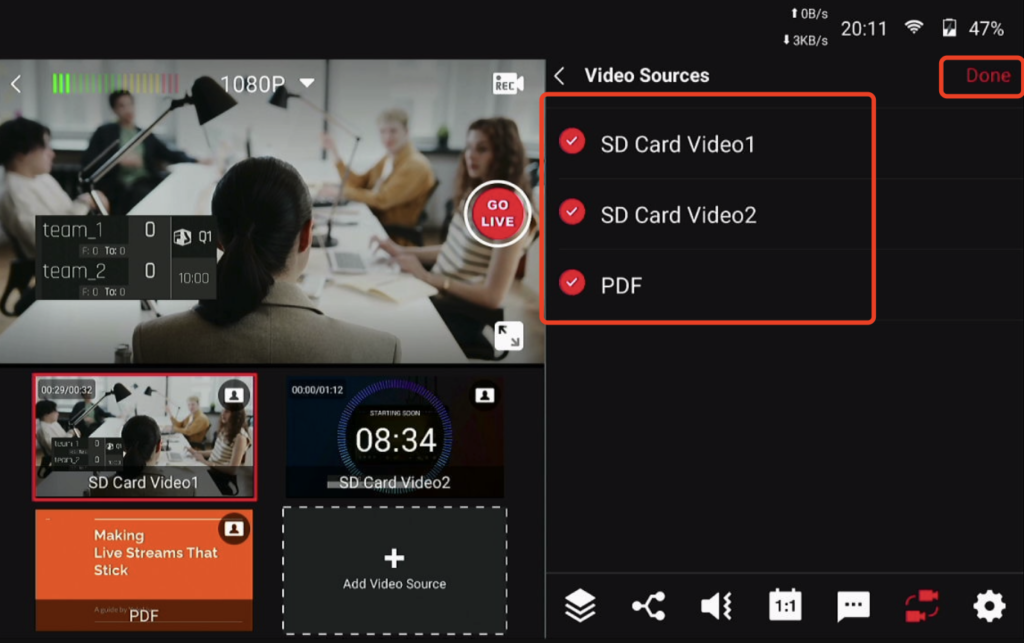 3. Set the auto-switch duration that you want for each video source:
This will enable how long will the video source you added last. Each video source's shot holding for the duration that you select.
Click the time duration that's shown next to each video source.
Click the gray shadow for the minutes and seconds settings to set the durations for each of the video sources that you're including in the auto-switch sequence.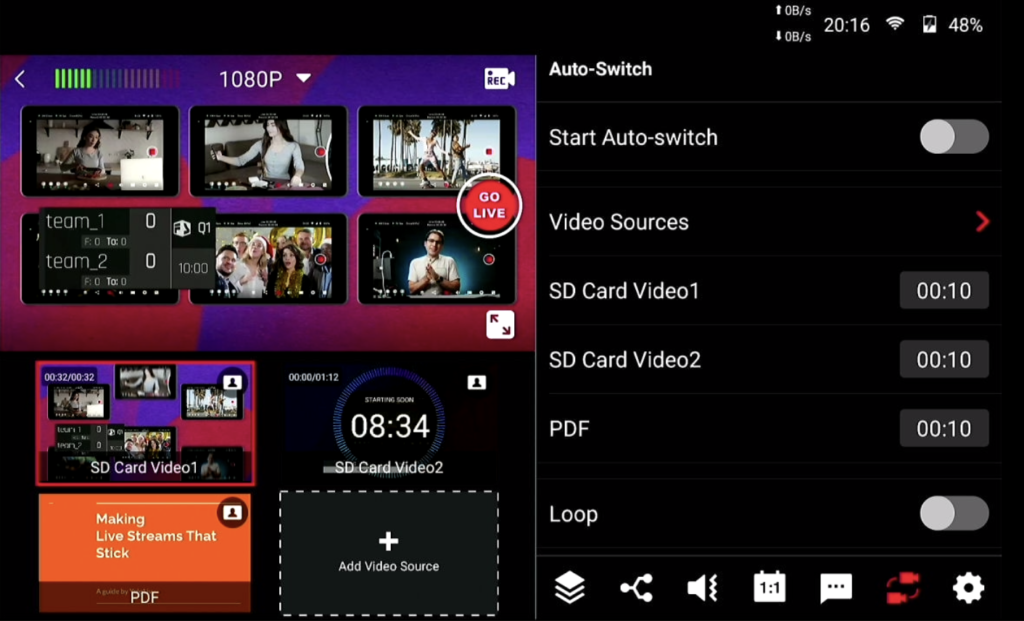 4. Decide the Main Video Source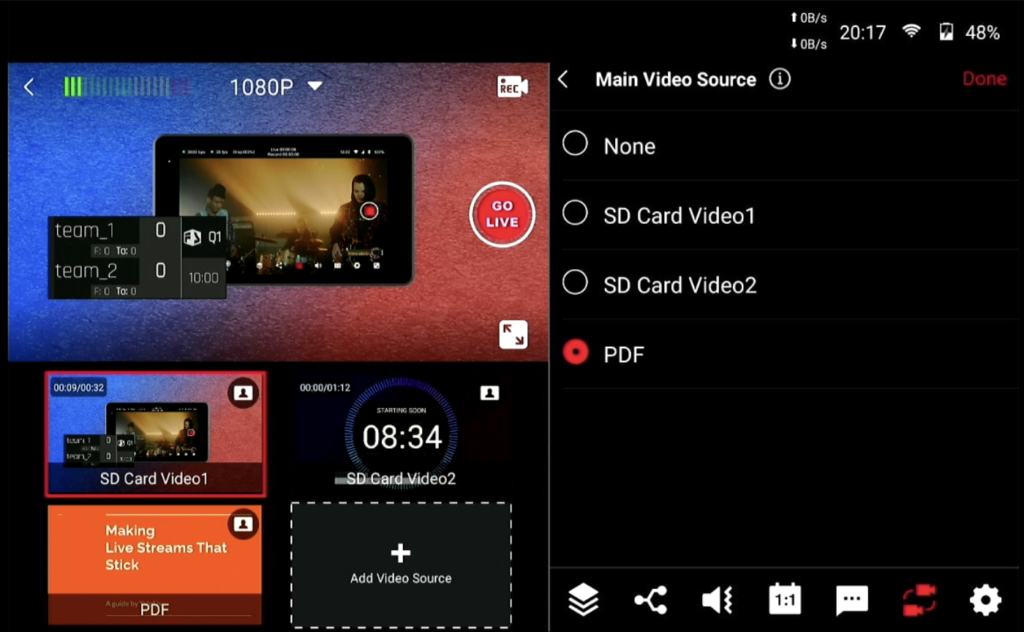 5. Enable Loop on YoloBox Pro and Click the Switching Order, then choose Sequential or Random switching.
If you'd like to have YoloBox Pro alternate a single video source between each of the other sources, click the Main Video Source list and select the video source that you'd like to use for this purpose.
Choose None if you don't want to specify the Main Video source.
Note: Choosing a video source as a Main Video Source and it won't remove the main source from random or sequential. For example, if you choose sequential auto-switching with video source order of 1, 2, 3, 4 … and you choose source 4 as your Main Video Source … then the auto-switching order with the Main Video Source specified becomes 1, 4, 2, 4, 3, 4 and 4, 4 (repeat).
Click Done to save your settings and get back to the Auto-Switch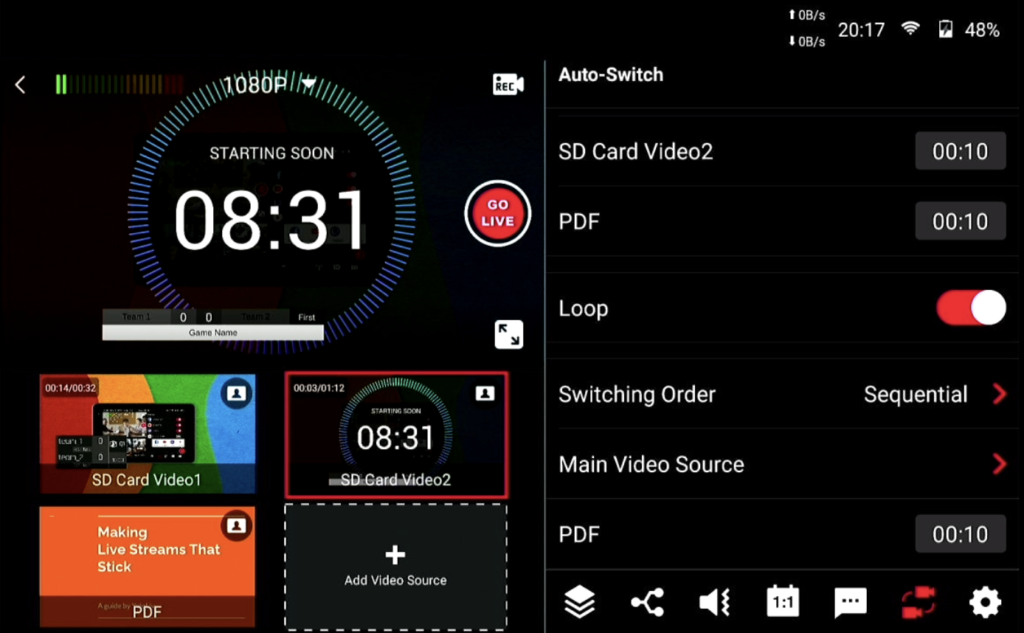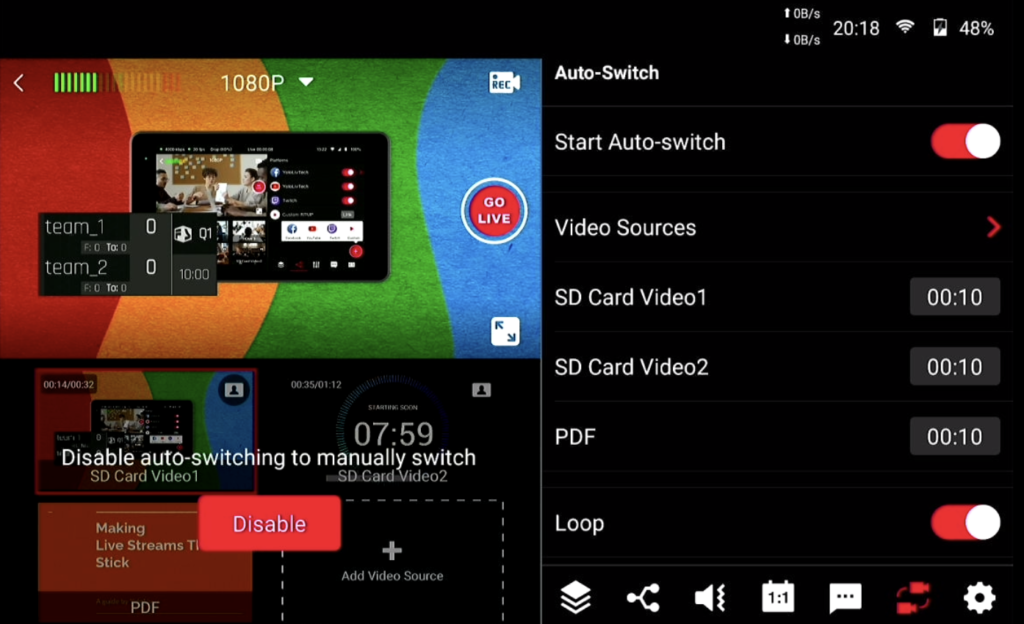 Note: When the Auto-Switch feature is activated, the Add Source is locked and you cannot access any features. To indicate this, a green Disable appears in the middle of the source adding area.
For other issues on YoloLiv YoloBox Pro, please feel free to reach out to us by sending an email to help@yololiv.com/contact@yololiv.com.
Want to get the first-hand news from YoloLiv? Click here to subscribe.

Cerise is a support specialist at YoloLiv with three years of experience working as a Customer Support Specialist in the consumer electronics industry. She also produces articles including video productions, tips and tricks and expert knowledge in the audiovisual industry.