Live streaming has become incredibly popular in recent years, with millions of people tuning in to watch live content online. If you've ever considered broadcasting live videos yourself, but didn't know where to start, you're in the right place. In this beginner's guide, we'll walk you through the process of building a live streaming setup, covering everything from the basics to choosing the right streaming platform.
1. Why Should You Live Stream?
Live streaming has gained immense popularity, and for good reason. Here are some compelling reasons why you should consider getting into live streaming:
Hobby: Live streaming can be a fun and engaging hobby. It allows you to share your interests, talents, and experiences with an audience who shares your passion.
Income: Many people have turned live streaming into a lucrative source of income. With the right strategies, you can monetize your live streams through sponsorships, donations, ads, and more.
Marketing: For businesses, live streaming offers a powerful marketing tool. It allows you to connect with your audience in real-time, showcase your products or services, and engage with potential customers.
Community Building: Live streaming helps you build a loyal community of followers who are interested in what you have to offer. It provides a platform for interaction and connection with like-minded individuals.
2. Understanding the Basics of Live Streaming
What is a Basic Streaming Setup?
Before you start live streaming, it's important to have a basic setup in place. Here are the essential components you'll need:
Camera
A camera is the primary tool for capturing your video. As a beginner, you can start with the built-in webcam on your laptop or upgrade to a more powerful external webcam for better video quality.
Streaming Software
Streaming software, also known as an encoder, takes the video and audio input from your computer and transmits it to the streaming platform of your choice. There are various streaming software options available, both free and paid.
Microphone
While the camera captures the video, a microphone is essential for clear audio. Invest in a decent microphone that suits your setup. Consider a standing/shotgun mic for stationary setups or a lav mic for more mobility. Popular choices include the Shure SM7B and the Blue Yeti USB mic.
Computer
You'll need a laptop or desktop computer to handle the streaming process. Ensure your computer has sufficient processing power and memory to handle the streaming software and other tasks simultaneously. Using an ethernet connection instead of Wi-Fi is recommended for a more stable internet connection.
Good Internet Connection
A reliable and fast internet connection is crucial for live streaming. It's recommended to use a wired ethernet connection rather than relying on Wi-Fi for a more stable upload speed. A minimum upload speed of 5 Mbps is generally sufficient for basic streaming, but higher speeds may be required for high-quality streams or gaming.
Accessories and Extra Gear
While not essential, certain accessories can enhance the quality of your live stream:
Lighting: Proper lighting significantly improves video quality. Consider using inexpensive, well-placed lights, even with your laptop's built-in webcam. Check out guides on video lighting for more information.
Green Screen: Green screens allow you to replace your real background with a virtual one. This feature requires a compatible webcam and streaming software. Explore options for green screens if you're interested in this feature.
Headphones: If you have guests on your live broadcasts, headphones are essential to eliminate echo and ensure clear audio. Look for headphones that suit your preferences and provide good sound quality.
Capture Card: Capture cards enable you to capture and stream footage from various devices such as a computer, game console, camcorder, or DVD player. These are useful for advanced streaming setups.
Audio Mixer: An audio mixer allows you to manage multiple audio sources, such as microphones and music, and combine them into a single audio signal. It's particularly helpful for streamers using multiple microphones or playing music during streams.
Video Switcher: A video switcher enables you to switch between multiple cameras during your live stream. This is useful if you have more than one camera angle or perspective in your live videos.
Remember, as a beginner, you don't need to invest heavily in equipment. Start with the basics and gradually upgrade as you gain more experience and audience.
3. Choosing the Right Streaming Platform
Once you have your streaming setup ready, the next step is to choose the right streaming platform. There are several popular platforms available, each with its own unique features and audience. Here are some options to consider:
General Platforms: Platforms like YouTube Live, Facebook Live, Twitter Live, and Instagram Live cater to a wide range of content creators. They offer good exposure and relatively easy-to-use interfaces.
Gaming Platforms: If you're into gaming, platforms like Twitch, YouTube Gaming, and Facebook Gaming are dedicated to gaming content and have a large gaming community.
Art and Music Platforms: Artists and musicians can find dedicated platforms like Mixcloud, Picarto, and Behance to showcase their work and engage with their audience.
Business Platforms: For professional live streaming, platforms like LinkedIn Live and YoloLiv's web player offer opportunities to connect with a professional audience and drive traffic to your business website.
E-commerce Platforms: If you run an e-commerce business, platforms like Amazon Live, Instagram Live Shopping, and YoloLiv live shopping allow you to promote your products and engage with potential customers.
When choosing a streaming platform, consider factors such as your target audience, niche, features provided by the platform, and your goals as a streamer. You can also use YoloLiv to multistream your live content to multiple platforms simultaneously, maximizing your reach and exposure.
4. Live Streaming Tips and Best Practices
Now that you have your setup and platform in place, here are some valuable tips to help you succeed in live streaming:
Find Your Niche
Choose a specific topic or theme for your live streams that aligns with your interests and expertise. Finding a niche helps you attract a dedicated audience who are genuinely interested in your content.
Choose the Right Time to Go Live
Consider your target audience's time zones and preferences when scheduling your live streams. Experiment with different times and days to find the optimal schedule that generates the most engagement and viewership.
Make Your Stream Look Professional with Graphics
Invest in high-quality graphics and overlays that enhance the visual appeal of your stream. Graphics can include overlays, lower thirds, transitions, and logos that align with your brand or content theme. They create a more professional and polished look for your stream.
Define Your Audience
Identify your target audience and understand their preferences and interests. Tailor your content to meet their needs and provide value. Engage with your viewers during the stream by responding to comments, questions, and suggestions. Building a strong connection with your audience fosters loyalty and encourages them to keep coming back.
Engage with Your Viewers
Interact with your viewers during the live stream to create a sense of community. Encourage them to participate by asking questions, conducting polls, and responding to comments. Foster a friendly and welcoming atmosphere that encourages conversation and engagement.
Promote Your Stream
Promotion is key to attracting viewers to your live stream. Utilize social media platforms, email newsletters, and other marketing channels to announce your upcoming streams and generate excitement. Create teaser content, share behind-the-scenes previews, and use countdowns to build anticipation.
Monitor and Improve Your Stream
Regularly monitor the quality of your live stream and seek feedback from your viewers. Pay attention to metrics like viewer engagement, average watch time, and audience retention. Use this data to identify areas for improvement and make adjustments to enhance the viewer experience.
5. Conclusion
Building a live streaming setup doesn't have to be overwhelming. By following the steps outlined in this guide, you'll be well on your way to creating engaging and successful live streams. Remember to start with the basics, choose the right platform, and engage with your audience to foster a loyal community. With dedication, practice, and a passion for your content, you can become a pro streamer in no time.
6. Frequently Asked Questions
Q1: How much does it cost to start live streaming? A1: The cost of starting a live streaming setup can vary depending on your specific needs and preferences. Basic setups can be relatively affordable, utilizing equipment you may already have, such as a webcam and microphone. As you progress and want to enhance the quality of your stream, you may choose to invest in better cameras, professional microphones, and other accessories.
Q2: Can I stream on multiple platforms at the same time? A2: Yes, with the help of platforms like YoloLiv, you can stream to multiple platforms simultaneously. This allows you to reach a wider audience and maximize your exposure.
Q3: How important is audience interaction during live streams? A3: Audience interaction is crucial for creating an engaging live stream. Encouraging viewers to participate through comments, questions, and polls fosters a sense of community and keeps them invested in your content.
Q4: Do I need a powerful computer for live streaming? A4: While a powerful computer is not always necessary for basic live streaming, it can greatly enhance the quality and performance of your stream, especially when streaming high-resolution content or playing resource-intensive games. Ensure that your computer meets the minimum system requirements of your chosen streaming software.
Q5: Can I monetize my live streams? A5: Yes, live streams can be monetized through various means, such as sponsorships, donations, ad revenue, and merchandise sales. Explore different monetization strategies based on your content and audience.
With this comprehensive beginner's guide to building a live streaming setup, you're now equipped to embark on your live streaming journey. Embrace the opportunity to share your passions, connect with your audience, and create engaging live content that stands out. Good luck, and happy streaming!
 1,511 total views,  3 views today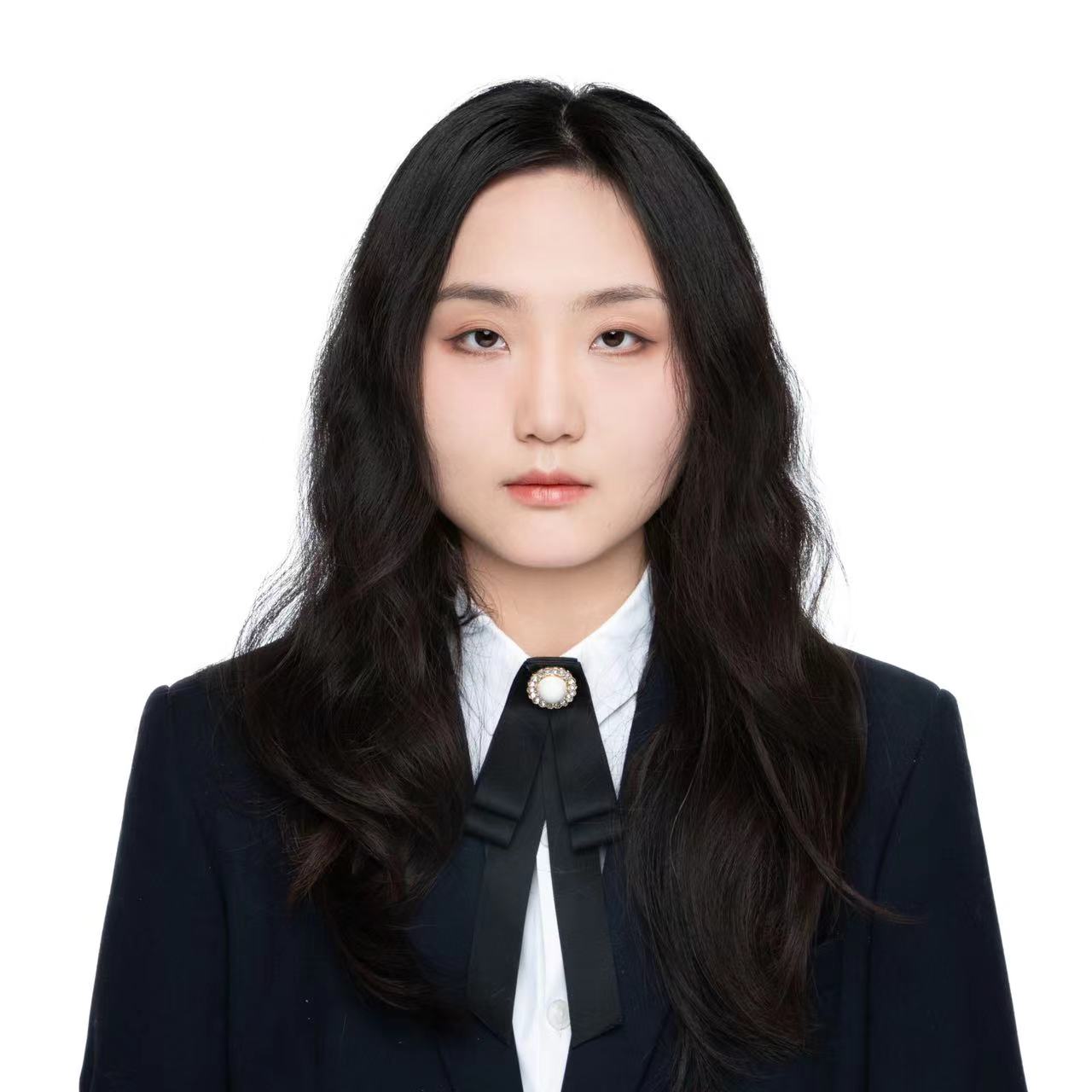 Pauline is a Marketing Specialist at YoloLiv, with over three years of experience in overseas digital marketing. She aims to produce high-quality and practical content for all tech lovers and dig deeper into the live streaming fields.