Introduction
The world of digital content is constantly evolving, and live streaming has become an integral part of it. Do you have a WordPress website and want to embed a live stream from your YoloCast account? It's not rocket science – let me walk you through the process step by step!
Preparations: Setting Up Your YoloCast Account
First things first, you'll need to have a YoloCast account and a YoloCast paid plan (Exclusive, Professional, or Business). YoloCast is a popular online streaming platform that provides high-quality live and on-demand video hosting services. Once you've set up your YoloCast account and subscription, you're all set for the next steps.
Understanding WordPress: The Basics
For those unfamiliar, WordPress is a content management system (CMS) used to create and manage digital content. If it's your first time using WordPress, don't worry, it's user-friendly and designed with beginners in mind.
Pages and Posts
WordPress operates on two primary content types: pages and posts. Pages are static and aren't affected by time. Think of them as the backbone of your website – your homepage, about page, contact page, etc. On the other hand, posts are content entries listed in reverse chronological order on your site. They're typically used for timely content like news updates or blog articles.
WordPress Plugins
Plugins are essentially add-ons that extend the functionality of your WordPress site. There are plugins for everything from SEO to social media integration, and yes, even for embedding videos and live streams.
The Embedding Process
Now that we're clear on the basics, let's move on to the main event – embedding your YoloCast live stream on your WordPress site.
Accessing YoloCast Plans
Log into your YoloCast account. Go to the "Setting" page and subscribe to a paid plan. (Note: the Starter Plan doesn't include the embed function.)
Obtaining the Embed Code
Navigate to the "Embed" section on YoloCast. Here you'll find the video player's embed code. Choose the type of embed code you want – typically either JavaScript, Inline Frame, or link. For now, let's stick to the JavaScript option as it's the most universally compatible.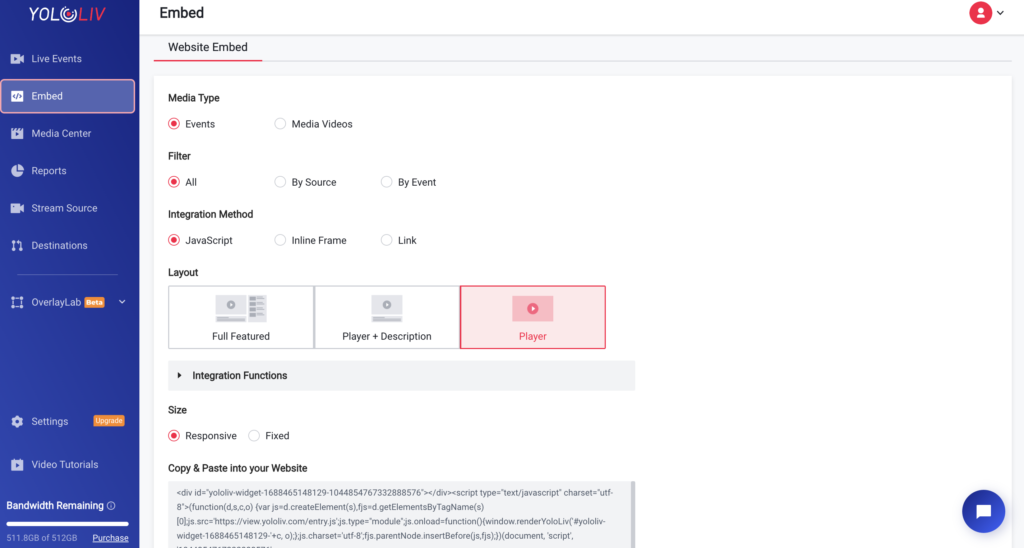 Pasting the Embed Code on WordPress
Head back to your WordPress site. You can embed the code either in a post or a page. In the text editor, switch to 'Text' mode (not 'Visual'), and paste your code where you want the player to appear.
Troubleshooting Common Issues
Sometimes, things don't always go as planned. Here are a couple of common issues you might face and their solutions.
Code Not Working
If the code isn't working, make sure you're pasting it in 'Text' mode and not 'Visual' mode in the WordPress editor. If it's still not working, try clearing your browser cache.
Stream Not Displaying
If your stream isn't displaying, check your internet connection. Also, ensure that your live stream is broadcasting from YoloCast.
Advanced Embedding Options
For more control over your live stream's appearance and functionality, you might want to consider advanced embedding options.
Using the Inline Frame Method
An Inline Frame embed code allows your live stream to remain independent of the rest of your site's coding. This can be useful if your site has other scripts that might interfere with the player.
Using JavaScript Method
The JavaScript method offers more flexibility and customization options. However, be aware that some platforms and ad blockers may not fully support JavaScript.
Conclusion
And that's it! Embedding a live stream from YoloCast onto your WordPress site is as simple as that. Remember, the key is to ensure that your YoloCast and WordPress accounts are properly set up and that you choose the right embedding method for your needs.
FAQs
1. Can I embed a live stream on any page or post in WordPress?
Yes, you can embed a live stream on any page or post on your WordPress site.
2. What if the JavaScript code doesn't work?
If the JavaScript code doesn't work, try using the Inline Frame method or reach out to YoloCast's support team.
3. Is live streaming from YoloCast to WordPress free?
While WordPress is free, YoloCast has various pricing tiers for different levels of service.
 3,247 total views,  11 views today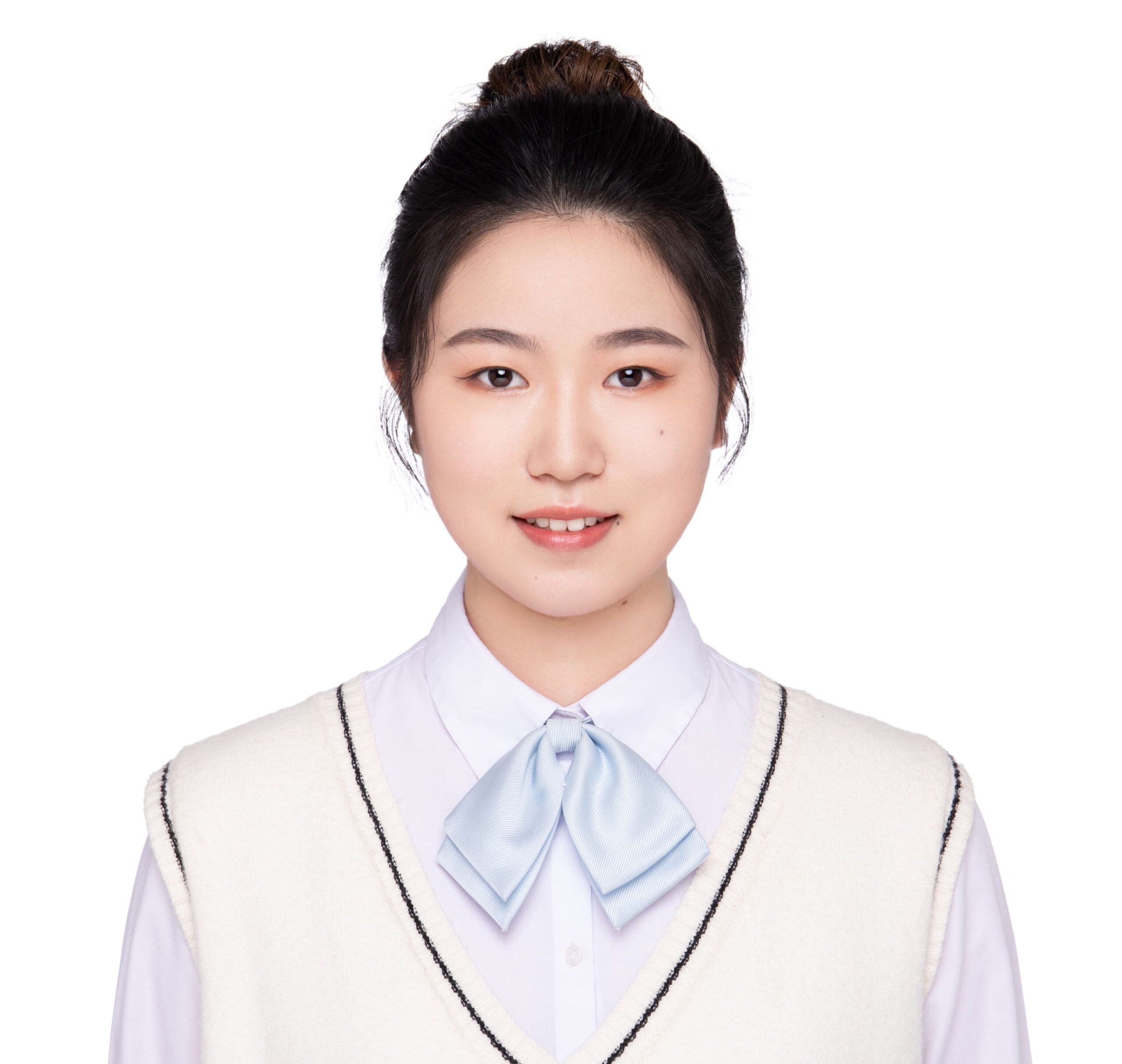 Hazel, the Marketing Specialist at yoloLiv. As an avid live-streaming enthusiast, She has dedicated countless hours to studying and immersing herself in this field. Her goal is to provide you with informative and engaging content that adds value to your streaming-related journey.