YoloBox Pro/Mini offers an amazing "Replay" feature that allows you to relive the exciting highlights of your live stream. Whether you're showcasing gameplay, events, or any other content, the Replay function lets you roll back a short period of time for easy review. In this blog, we'll walk you through the simple steps to use Replay effectively and explore its various settings.
How to use the replay function.
Connect Storage: Before using Replay, make sure you have an SD card or USB storage connected to your YoloBox Pro/Mini. The Replay function requires recording the stream, so ensure you have enough storage space.
Prepare and Record: You don't need to go live to use Replay. Prepare your sources and start recording your stream.
Access Replay: Once you're recording, look for the Replay button located in the middle of the live stream quality and REC (recording) button. Click on it to initiate the Replay feature.
Source Switch: You'll notice that a new source called "Replay" is added to the replay section, replacing your current source. The duration of the Replay video will be based on your preset settings.
Automatic Disappearance: When the Replay finishes playing, it will automatically disappear from the source list, and your stream will revert to the original source.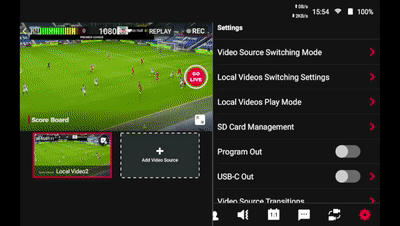 Replay Settings Options
The Replay function on YoloBox Pro/Mini comes with various customization options to enhance your experience.
Replay Video Duration: Choose how long the Replay will be. Set it to your desired duration to capture the highlights effectively.
Replay Video Speed: Adjust the Replay video speed to either speed up or slow down the playback. Remember, this adjustment is only for the Replay view and won't affect the original recorded clip's speed.
Audio Adjust: Customize the audio level during Replay. If you prefer to play the original audio of the source, you can adjust the audio level accordingly.
Mute Other Audio Sources During Replay: To avoid mixing the Replay audio with other audio sources during the stream, you can mute the other audio using this option.
Show Replay Overlay On Program: Enable this option to add a white watermark to the top left corner of the Replay video. This helps distinguish the Replay from the normal source during playback. Note that the YoloBox Pro/Mini does not support changing the watermark design currently.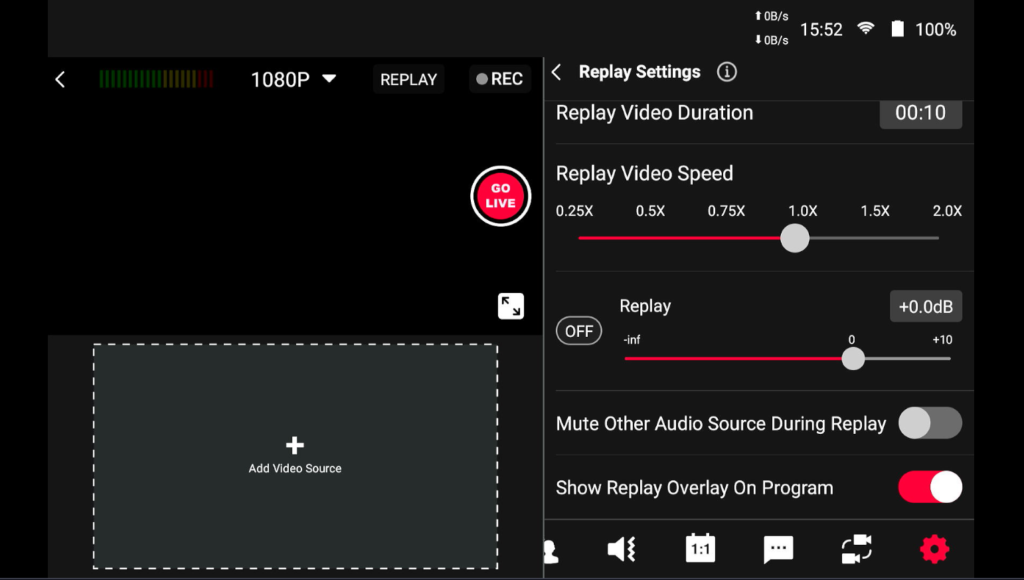 Conclusion
The Replay function on YoloBox Pro/Mini is a fantastic tool for reviewing and highlighting the best moments of your live stream. By following the simple steps provided and customizing the Replay settings, you can easily create engaging content that captivates your audience. So, start using Replay today and make your live streams even more exciting! Happy streaming!
 3,603 total views,  19 views today

Cerise is a support specialist at YoloLiv with three years of experience working as a Customer Support Specialist in the consumer electronics industry. She also produces articles including video productions, tips and tricks and expert knowledge in the audiovisual industry.