As a professional broadcaster or live streamer, understanding the technology behind video streaming is essential. The choice of video format plays a significant role in the quality and compatibility of your content. MKV and MP4 are two popular formats often used for video streaming. While there is no definitive answer to which format is superior, a thorough analysis of their pros and cons is necessary to make an informed decision.
MKV: A Quick Overview
MKV, short for Matroska Video, was developed by Steve Lhomme in 2002 and has become one of the most common video streaming formats. It is a free, open-source container format that allows the inclusion of various audio and video tracks, as well as subtitle files, in a single file. The name "Matroska" is derived from the Russian Matryoshka dolls, which nest inside one another.
MKV files offer the advantage of supporting multiple audio tracks and subtitles, making it easier to share and distribute videos with diverse language options. It is favored for its ability to provide higher video quality and is compatible with mainstream video editing software like iMovie and Final Cut Pro.
MP4: A Quick Overview
MP4, introduced by the Moving Picture Expert Group in 1998, has become one of the most widely used video file formats due to its extensive compatibility and benefits. It is a digital container file that stores video and audio multimedia, as well as subtitles and images. MP4 supports various audio and video codecs, including H.264, H.265, and AAC, making it suitable for streaming and playback on most devices.
MP4 is known for its compatibility with a wide range of media players, operating systems, browsers, and devices, including Apple, Samsung, Huawei, and Windows devices. It offers efficient compression of files without compromising the quality of the content and supports popular streaming protocols like Apple's HLS and MPEG-DASH.
MKV vs. MP4
To determine which format is better suited for video streaming, let's examine the key differences between MKV and MP4:
1. Licensing
MKV is an open-source and free video format licensed under GNU L-GPL for personal use. It can also be used commercially under a BSD license. On the other hand, MP4 is not royalty-free and is patent protected, utilizing digital rights management (DRM) to prevent piracy.
2. Quality
Video and audio quality in MKV and MP4 formats depend on the codecs used rather than the container format itself. MKV files, despite being larger in size due to multiple data files, do not inherently provide higher video quality than MP4. The final video quality is determined by the codecs and settings used during encoding.
3. File Size
The file size of MKV and MP4 formats depends on the multimedia codecs and video bitrate used. When using similar codecs and video bitrate, the file sizes of both formats will be comparable. MKV files tend to be larger because they support additional features such as subtitles and multiple audio tracks.
4. Supported Platforms
MKV format supports a wide range of video and audio tracks, HD quality movies, and movies with multiple subtitle tracks. However, it has limited support compared to MP4. MP4 is compatible with almost every media player, operating system, browser, and device, making it a more versatile option.
5. Compatible Audio and Video Codecs
MKV can store a diverse range of multimedia content, including video, audio, subtitle tracks, and still images. It supports an extensive list of audio-visual encoding formats, making it ideal for streaming TV shows and movies. MP4, although it supports various codecs, has a narrower range compared to MKV. Additionally, MKV supports FLAC (Free Lossless Audio Codec), which provides better audio quality.
Pros and Cons of MKV and MP4
Both MKV and MP4 formats have their strengths and weaknesses. Let's explore the pros and cons of each format:
Pros of MKV
Open Source: MKV is an open-source format, offering flexibility for developers and compatibility with the latest systems.
Active Developer Community: The MKV format benefits from an active developer community that ensures its continuous improvement and adaptability.
Adaption: MKV format quickly adapts to new platforms and eliminates errors through regular updates.
Support: MKV supports a wide range of menus, multiple language tracks for audio and subtitles, and high-quality video resolutions.
Quality: MKV files generally offer higher video resolution and audio quality.
Cons of MKV
Audio Quality: MKV may experience compromised audio quality when recorded with low bit rates or subpar equipment.
Compatibility: MKV format may require frequent updates to ensure compatibility with all devices.
Structure: Some platforms may require specific components for playing MKV files due to their independent structure.
Pros of MP4
Wide Support: MP4 format has comprehensive support and compatibility across various devices, platforms, and operating systems.
Compression: MP4 files offer efficient compression, resulting in smaller file sizes without compromising content quality.
Streaming: MP4 is the preferred format for streaming videos, including YouTube live streaming.
Backward Compatibility: MP4 files are compatible with preceding format types, ensuring smooth playback on older devices.
Cons of MP4
Compression Loss: MP4 compression can lead to a loss of information from the original file.
Copyright Protection: MP4 files are copyrighted, and unauthorized distribution may occur, removing metadata and infringing copyrights.
Codecs: MP4 does not support all codecs, necessitating the acquisition of third-party codecs in some cases.
Converting between MKV and MP4
If you have content available in one format and need to convert it to the other, several video converters can assist you in the process. Here are some free online converters that work well with Windows and Mac systems:
CloudConvert
Uniconverter
Miro Video Converter
Faasoft Video Converter
WinX UniConverter Deluxe
Mediacoder
Which Video Streaming Format Is Right for You?
Choosing the ideal video format depends on your specific requirements and preferences. Consider the following factors when making your decision:
Backward compatibility: If you need your videos to be playable on older devices or platforms, MP4 is the better choice due to its wide compatibility with preceding formats.
Compression and file size: If you prioritize smaller file sizes without compromising quality, MP4's efficient compression makes it a suitable option.
Streaming capabilities: For seamless online streaming, MP4 is often preferred, including the ability to live stream on platforms like YouTube.
Video quality: If you prioritize higher video resolution and are projecting content on larger screens, MKV may be the better option.
Platform compatibility: Assess the platforms, devices, and media players you plan to use for streaming. MP4 has broader support across various operating systems and browsers.
Ultimately, your decision should align with the reliability and compatibility of the software you use, as well as your specific requirements and preferences.
Final Thoughts
When it comes to choosing between MKV and MP4 for video streaming, both formats have their advantages and disadvantages. While MKV offers higher video quality and extensive multimedia support, MP4 provides wider compatibility, efficient compression, and seamless streaming capabilities. Assess your specific needs, platform compatibility, and desired video quality to make the right choice.
With the video streaming solutions available today, such as YoloLiv, you can stream content in both MKV and MP4 formats without any issues. Make an informed decision based on the strengths and weaknesses of each format and the requirements of your streaming setup.
Conclusion
In conclusion, the choice between MKV and MP4 for video streaming is subjective and depends on individual needs. While MKV excels in video quality and multimedia support, MP4 offers broader compatibility, efficient compression, and smooth streaming capabilities. Consider the specific requirements of your streaming setup, platform compatibility, and desired video quality to make an informed decision.
 979 total views,  3 views today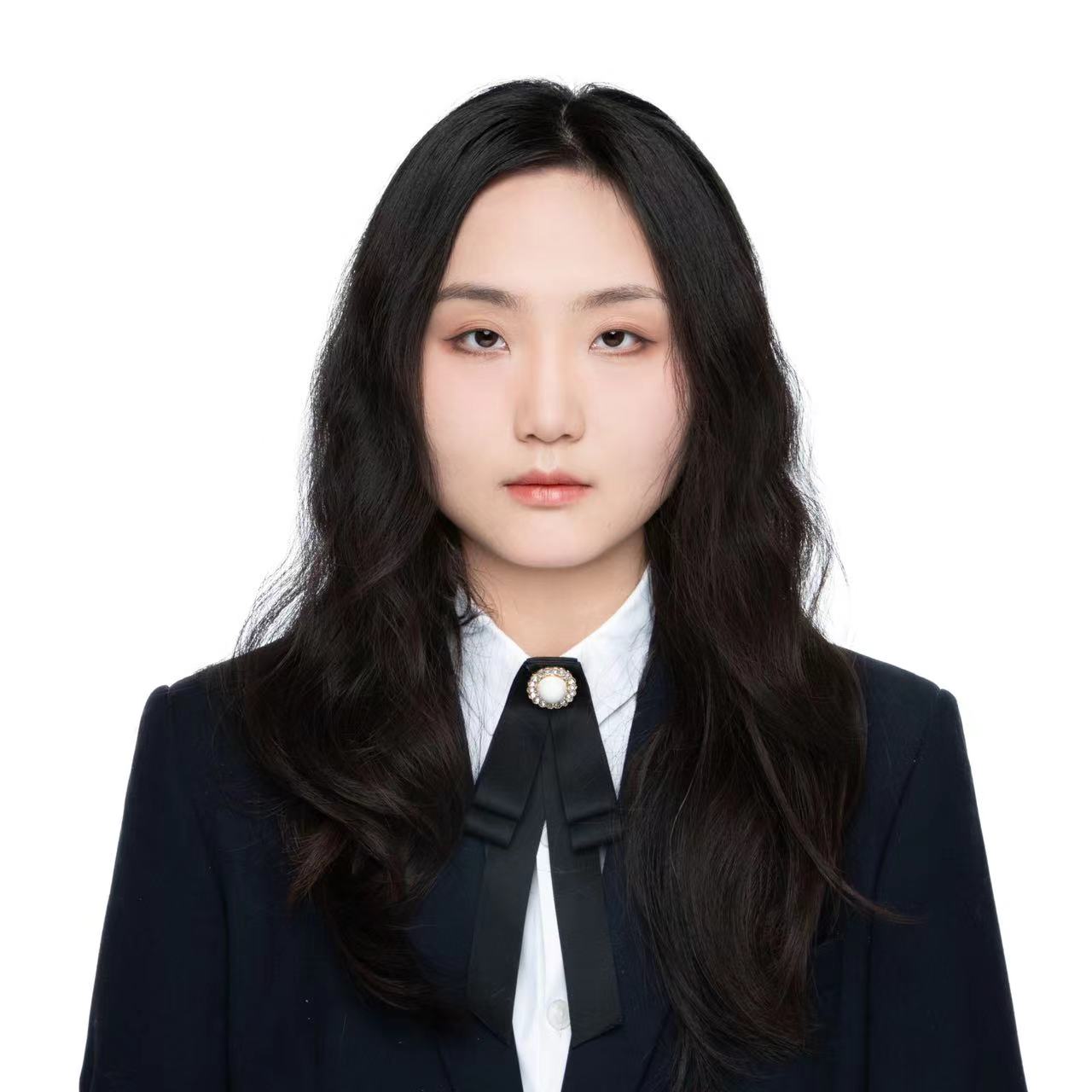 Pauline is a Marketing Specialist at YoloLiv, with over three years of experience in overseas digital marketing. She aims to produce high-quality and practical content for all tech lovers and dig deeper into the live streaming fields.