As is known to all, Zoom is greatly designed for video conferences. But can we all agree that we've stretched it beyond its bounds? Zoom was not designed for half the things we' we're using it for these days. It was maybe not designed for virtual tours, virtual experiences, or even hybrid meetings with both local and remote guests. That doesn't mean you can't use Zoom or Google Meet or Microsoft Teams or Skype, etc. For this type of content. You absolutely can reach out to its limited functionality.
Because yesterday I spent an hour watching a virtual tour of one of one of my friend's start-up's online demonstration. OK, it would be more accurate to say I signed up for a virtual tour. What I actually watched was a PowerPoint presentation on Zoom — slide after slide of photos of the offices and rooms. The experience was underwhelming to say the least. Why wouldn't we just get out of the border?
WHAT IS A VIRTUAL WEBCAM? 
To understand YoloBox Pro to be recognized as a Webcam, it helps to have some familiarity with virtual webcams. A virtual webcam is a software tool that lets you use something that's not your webcam — like your computer screen or a video production — in place of your webcam during video calls, streams, etc. YoloLiv YoloBox Pro as a Webcam is one such example.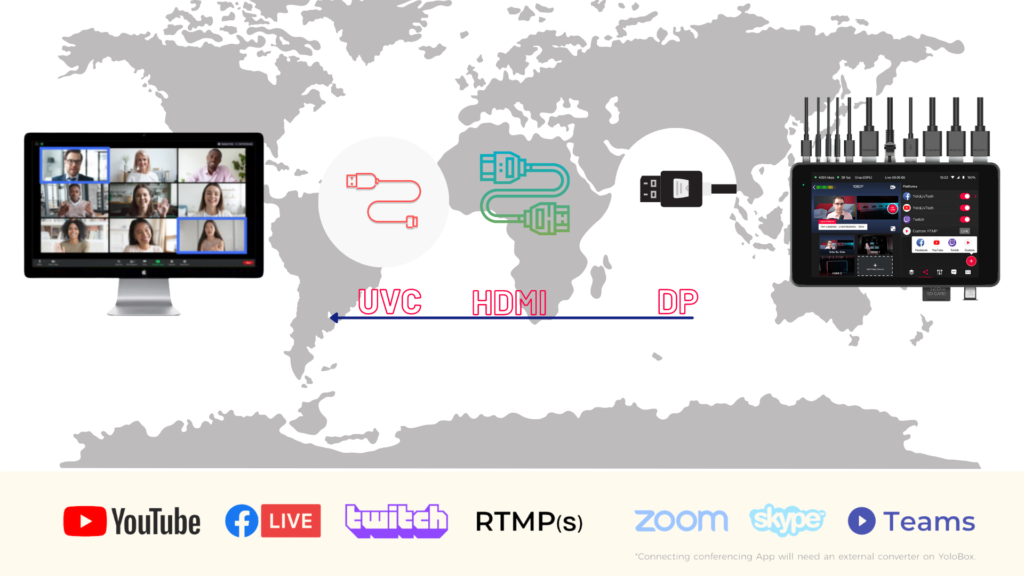 YoloBox Pro as a Webcam lets you output your YolBox Pro place of your webcam into video conferencing software programs like Zoom, Teams, Meet, and more. Which means that instead of showing just your face and/or your screen, you can share polished, multicamera live video complete with branding, preloaded text, and prerecorded videos. And you can share it as the main video in Zoom. 
So, for instance, the host of the hospital tour could've put a light video camera on a gimbal to stabilize it, joined a YoloBox Pro( with wireless transmitters) video source, and walked through the actual hospital in real time, all while a coworker in another room (appearing in the video or not) ran YoloBox Pro into Zoom, interacted with audience, and also shared any necessary slides(pdf file) or others into the production.
And whereas, admittedly, hospital tours are never intended to be that exciting, most virtual experiences and tours are, and with YoloBox Pro as a Webcam, they can be. Let me break it down for you in more detail.
HOW DOES YOLOBOX PRO AS A WEBCAM WORK? 
As a product that keeps evolving and developing, UVC feature, USB Video Class/to be recognized as a webcam by laptop, has finally released online. It supports to connect to softwares like Zoom, Microsoft Team and Skype, etc. Once you've connected YoloBox Pro to them opened on your desktop, it will automatically recognize the YoloBox Pro as a virtual webcam. All attendees will see and hear from what you display on YoloBox Pro, you can switch different video sources up to 8 on YoloBox Pro.
The USB-C port (not the USB-C charging port on the left side) on YoloBox Pro, supports both video input and video output. The long-awaited UVC, or USB Webcam out feature is developed based on the output functionality of this port. As the name suggests, this feature allows YoloBox Pro to be recognized as a webcam by Zoom, Microsoft Teams and beyond. So you can connect it to your computer for online meeting on Zoom, Microsoft Team, Skype and directly. No capture card or adapter needed.
For a super step-by-step look at using YoloBox Pro as a Webcam, for an overview, basically you will use a type-c cable to connect your YoloBox Pro with your Laptop, if you're using the Apple system, please note to upgrade your the computer system to 12.0.0. Turn on YoloBox Pro and enable the USB-C Out. Then select" Yolobox" as your audio and video source within your video conferencing software.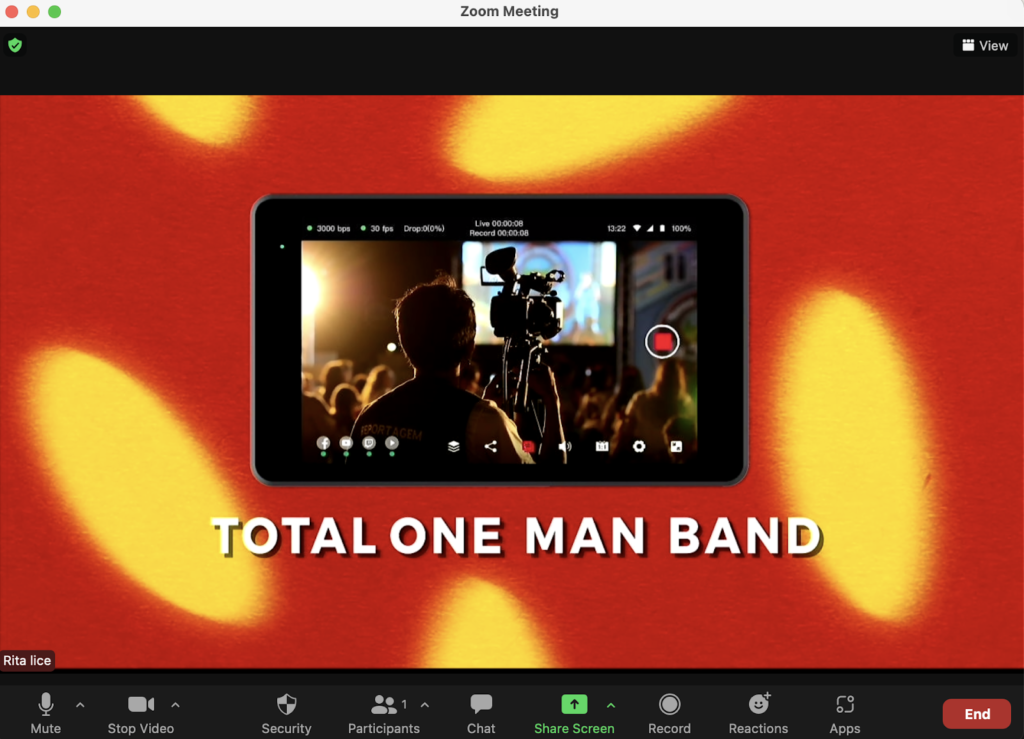 WHAT WILL YOLOBOX PRO AS A WEBCAM LET YOU DO?
OK, now for the fun part. YoloBox Pro as a Webcam lets you totally transform the look of your video conferencing calls through the power of YoloBox Pro as a Switching production tools, which means you can: 
USE MULTIPLE CAMERAS IN ZOOM, TEAMS, ETC.
This is the bread and butter of YoloBox Pro functionality — YoloBox Pro lets you connect up to 8 video sources (3HDMI videos+1 USB webcam+2SD card videos+1PDF file+ 1 live Stream) and switch among them in real time with simple taps.
For example, when you are doing a Live selling and demonstrating your products. Last week I spoke to a specialty live selling broadcaster who did food tastings over Zoom (heretofore without YoloBox Pro). Without YoloBox Pro, every time the host wants to show her colleagues cooking different dishes instead of her face, she has to open Zoom's video settings menu and change the camera source to an additional camera that he has connected — while his audience waits. 
Alternatively, when you connect YoloBox Pro to Zoom before your meeting, you can switch among angles with just a tap. The cameras and maybe wireless cameras connecting running YoloBox Pro conveniently shows all your cameras at one time to make it easy to find the right views! You can even use the Auto-Switch feature to automatically change angles or the Multi templates views to show multiple angles at once.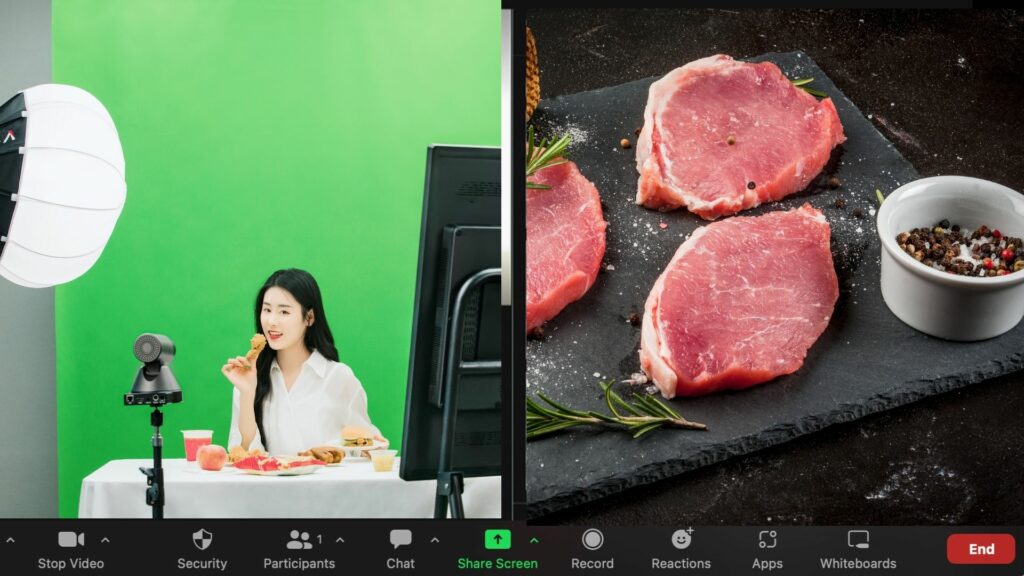 HIGHLIGHT MULTIPLE SPEAKERS AT ONCE IN ZOOM, TEAMS, ETC.
YoloBox Pro as a Webcam lets you play video and presentation— stored right in pdf format — with a single tap. Play it full-screen, or use a Multi-view templatse to play it alongside your other cameras or video sources. It's seamless and professional. Let's say you're hosting a virtual escape room experience, and you want to play the instructional video — just tap it inside YoloBox Pro, and let the video roll.
Zoom, Teams, Google Meet, and other similar software do offer options for you to highlight or spotlight multiple speakers at one time. But their definition of "spotlighting" a speaker is literally just making that person's video feed bigger. With YoloBox Pro, you can highlight up to 3 guests with the Multiview-Triple, and you can have them all show up within one video source rather than showing up as five separate Zoom squares. 
Alternatively, consider a more standard work meeting — whether internal or external. Rather than having the meeting hosts in regular caller squares like the rest of the participants, the hosts and any special guests in the same place can appear together in a single conference for a fully branded and professional experience.
ADDING GRAPHICS AND TEXT TO YOUR VIDEO MEETINGS IN ZOOM, TEAMS, ETC. GONNA BE LATER
PUT YOLOBOX PRO AS A WEBCAM TO THE TEST FOR YOUR OWN VIRTUAL EXPERIENCES AND MEETINGS
So what type of virtual experience are you hosting? Maybe it's a virtual tour of your facilities, an online cooking class, an expert-led tasting, or a virtual murder mystery party. Or maybe you just want your video conferencing calls to feel a little less square. No matter what you're Zooming or Teamsing, you can amp up the experience by integrating Switcher as a Webcam. Start a demo and take the YoloBox Pro as a Webcam feature for a spin. 
Want to get the first hand news from YoloLiv? Click here to subscribe.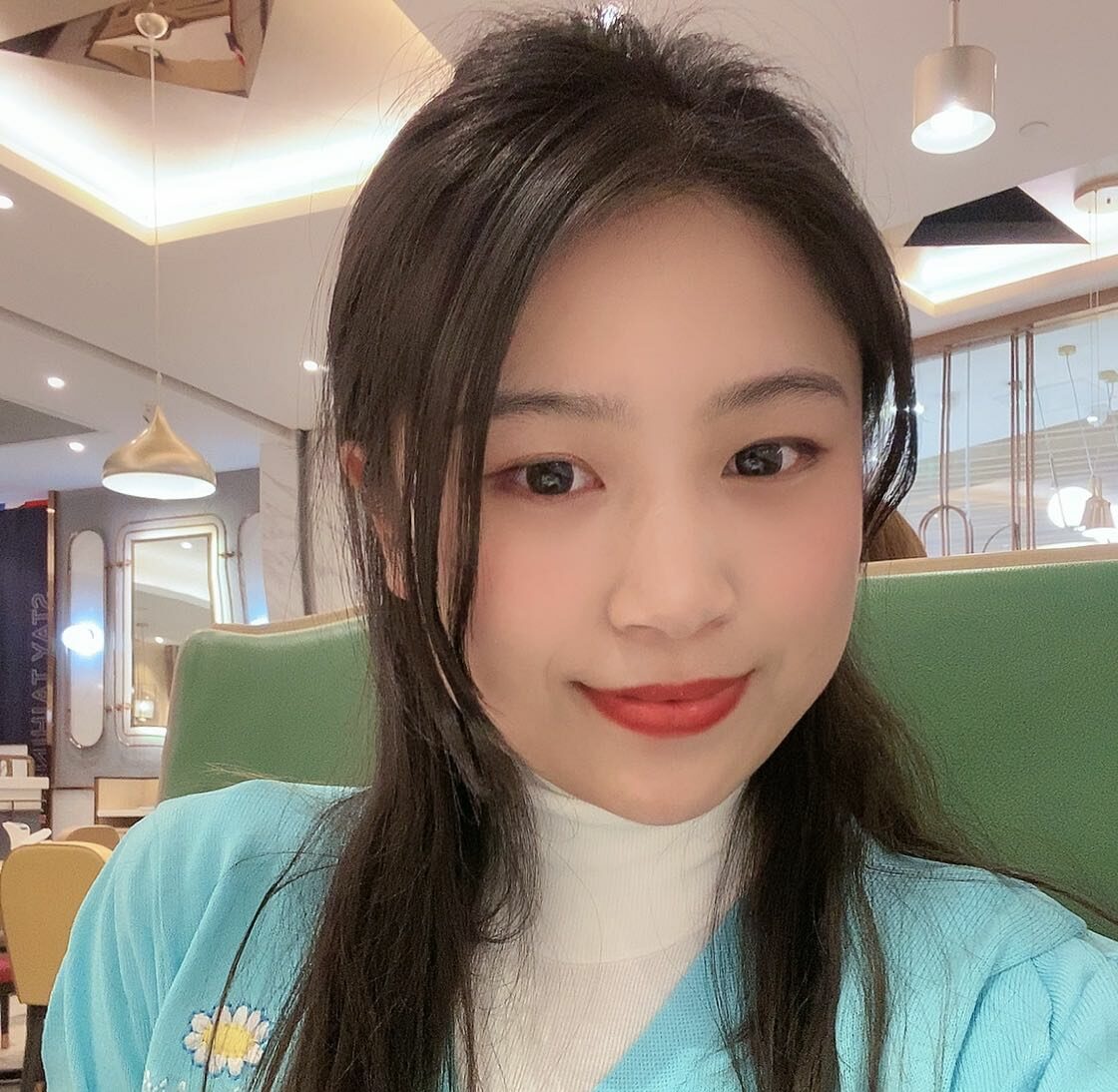 As a support specialist at YoloLiv, troubleshooting and resolving issues from customers is her daily routine. Whenever there is an issue, that's the time Rita shows up. She analyzes and combs through questions, issues and requests from customers and make contents that are very practical for your live streaming.