Talking about the best practices specifically aimed to help a new user to get started,  a new user not just with YoloBox,  but a new user in live streaming. For YoloBox and other encoder decks have made it very simple to live stream, while lots of people just think it's as easy as plug and play.
So Robert Hamm made a video about best practices for live streaming, audio settings, video encoding, and more, specifically for YoloBox/YoloBox Pro. These tips that are going to be talked about here will be especially helpful for new users to understand how to better use YoloLiv products for the best live streaming.
Chapter One: Best Practice With Network & Encoding setting
1 . Test the network 2-3 times before going live
YoloBox Main page > setting page > network speed test
Network speed test is very important before going live, and it should come with a speed test result. Testing the network 2-3 times ensure you a most stable network environment, and it's actually depends on what's beside you.
Pay more attention to the upload speed rather than the download speed, because it's about sending data to the streaming destinations, while only the upload speed will help to transfer. Furthermore, the upload speed should be at least as high as your encoding speed. Test the network 2-3 times ensure you a most stable network environment, and it's actually depends on what's beside you.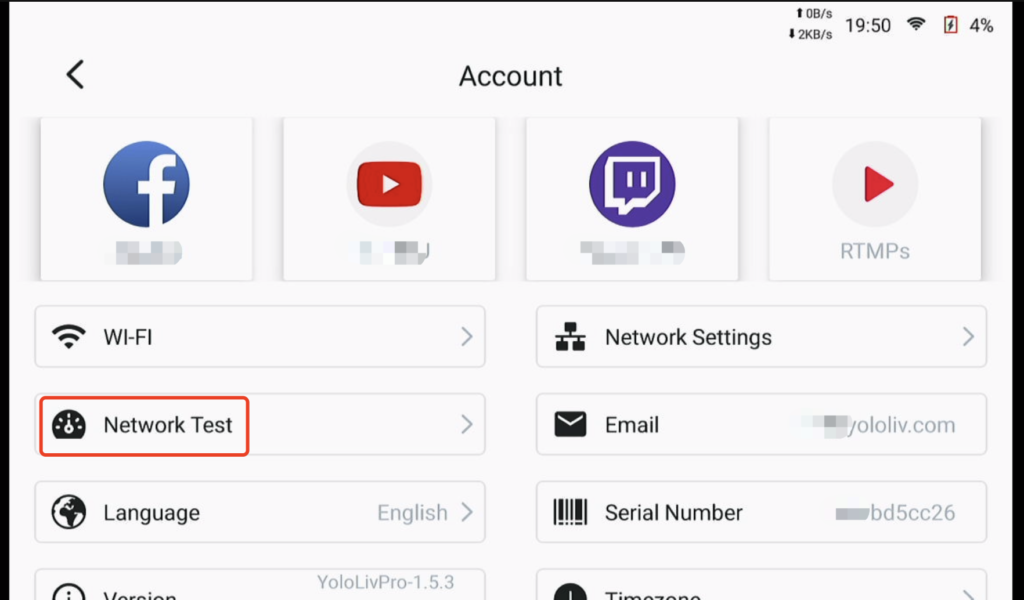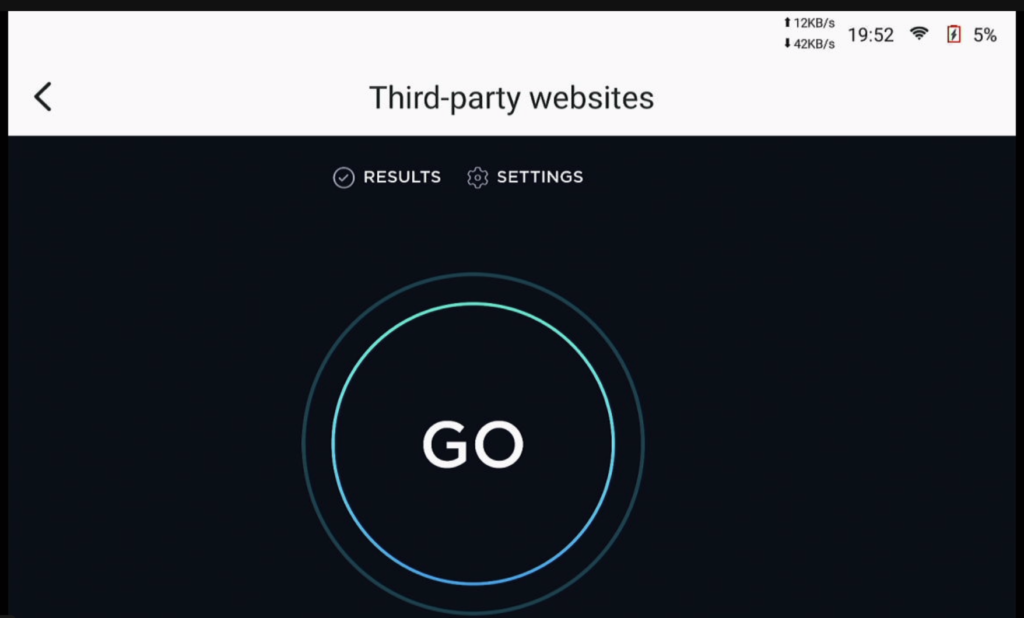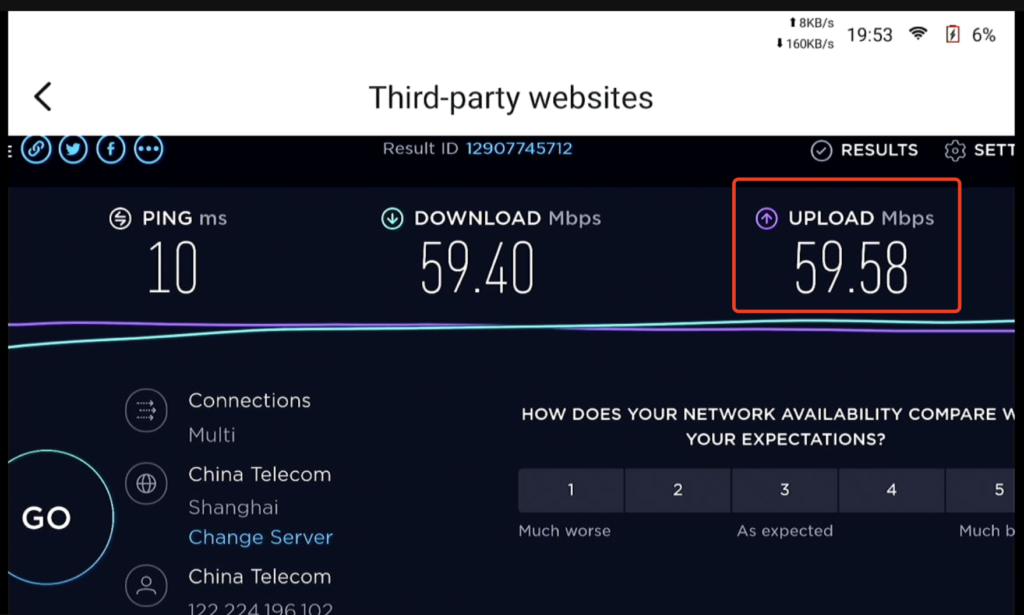 2. Use half the bandwidth of your upload speed
Using half of the bandwidth of your upload speed will deliver a much more crystal clear video. A pure 720p stream with half the bandwidth of your upload speed, will be much more clear with the wrong high bitrates 1080p stream.
Truth you have to learn and know: Most sim cards are only going to upload around 10 Megabits regardless of 4G LTE or 5G LTE. So it doesn't matter if you have the high band, mid band or low band, the reality is none of it matters if you check the data speed. Please take half of the bandwidth according to what you're sending.
Example: If my network speed test is 8 Megabits per second, It's always be better to set the bitrate on YoloBox into 4000kbps.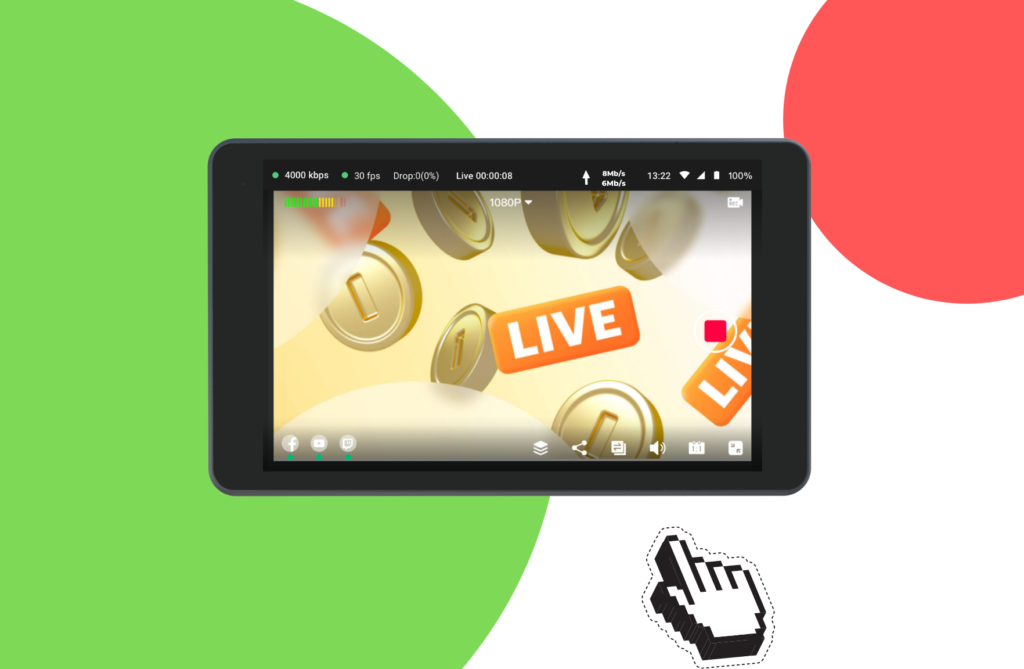 3. Choose the best encoding mode on YoloBox
CBR stands for constant bitrate, it's going to stream at one solid bitrate. It's going to try to maintain whatever you choose without any frame drops and without the bitrate dropping when the network becomes stressed.
VBR stands for variable bitrate, which mainly maintains the frame rate, but it's going to vary the bitrate in order to be able to stream properly. So, instead of getting dropped frames, your stream may drop its' resolution.
CQ stands for constant quality, something kind in between. But when I'm in data-starved areas, constant quality does very well.
To learn more about the difference between different encoding modes, please refer to this blog: https://www.yololiv.com/blog/cbr-vs-vbr/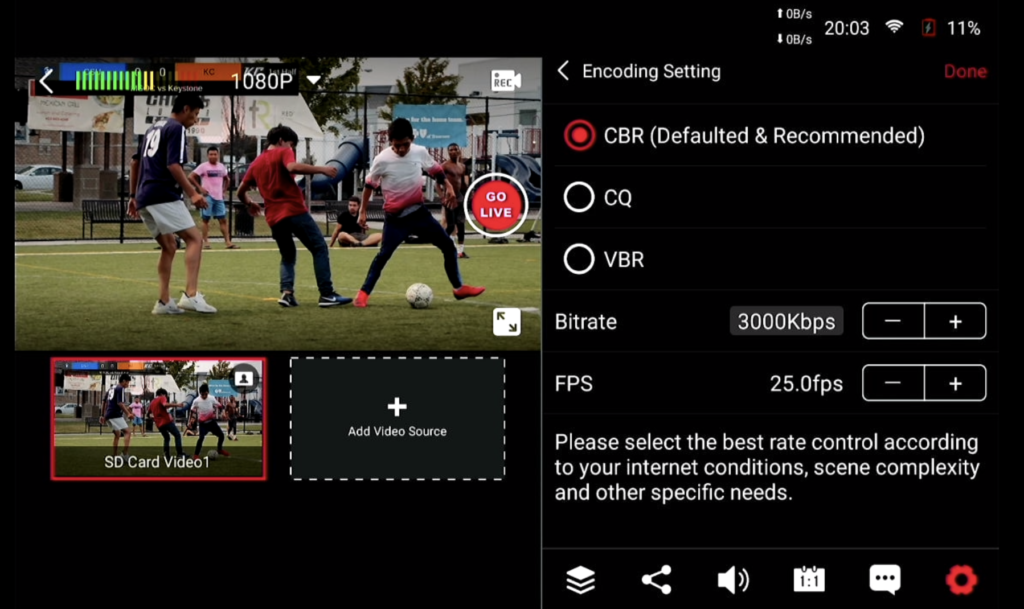 Generally, CBR>CQ>VBR, although your best result will be with constant bitrate which is where the test that we just talked about and making sure that you're using about 50 percent of your network to give your network room to breathe.
4. Know about Streaming Rates on Facebook and YouTube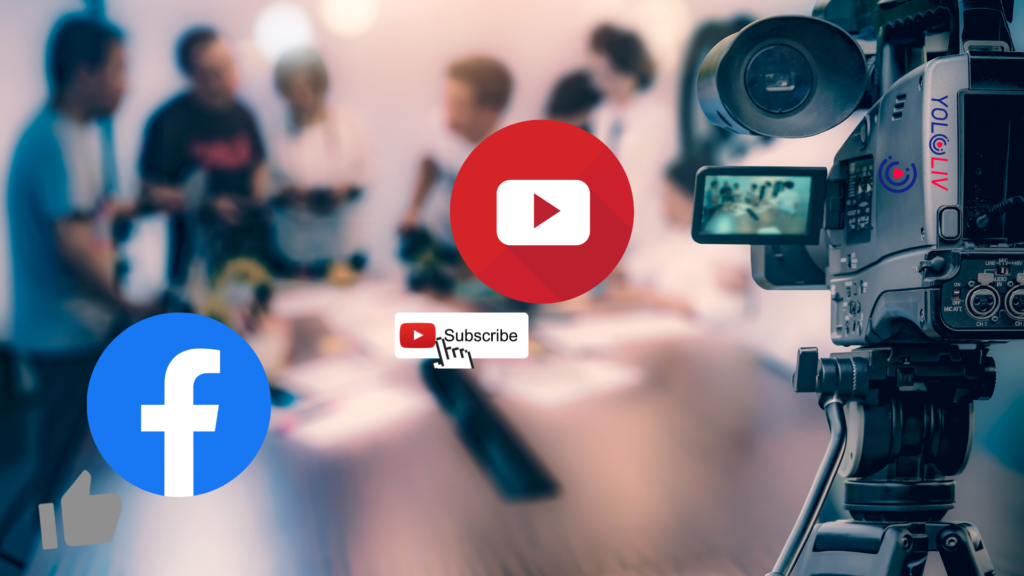 Facebook:Learn about the streaming network of Facebook
A non-business page cannot stream at 1080p on Facebook. Find out in your Facebook's Wiki pages about Facebook through their own live event streaming pages. If you are still get stuck and do't know why you could only stream at 720p or 540p, apply a business page and wait to be approved for an account that allows 1080p.
YouTube:  For YouTube they always suggest 1080p
Actually, the best bitrate for a stream is between 2- 5 Megabits or 5000 kilobits per second upload. But for YouTube, it will always allow you stream to 1080p unless you have chosen it to be 1080p less.
5. Unlimited data & SIM card plan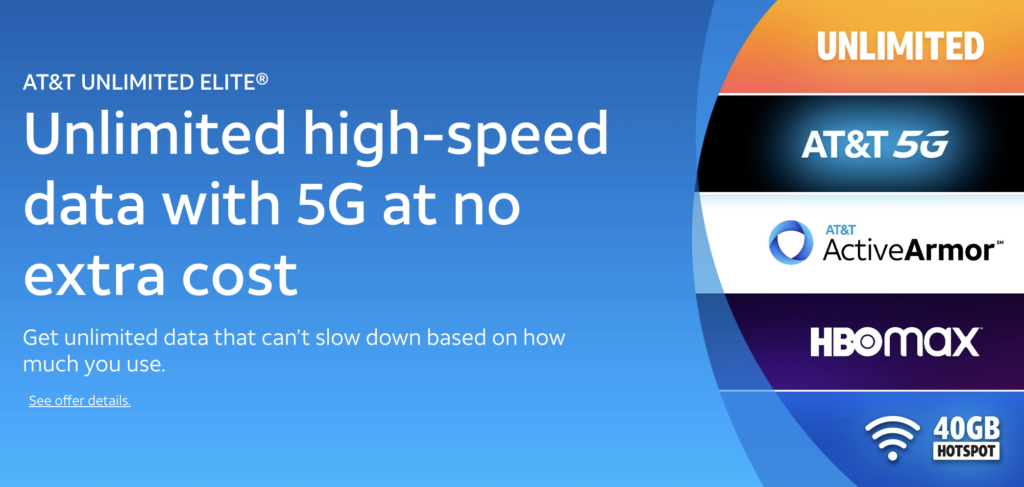 Some of you may hit a data cap and even the unlimited data will also produce that. Most networks will cap you at 10 Megabits per second upload even with 50 downloads with 4g or 5g sim cards.
T-mobile, for example, will only secure 480p, so you will need an HD upgrade package because that equates not only the downloads, but also upload streaming. Please check and read your contract and find a data package that works for you.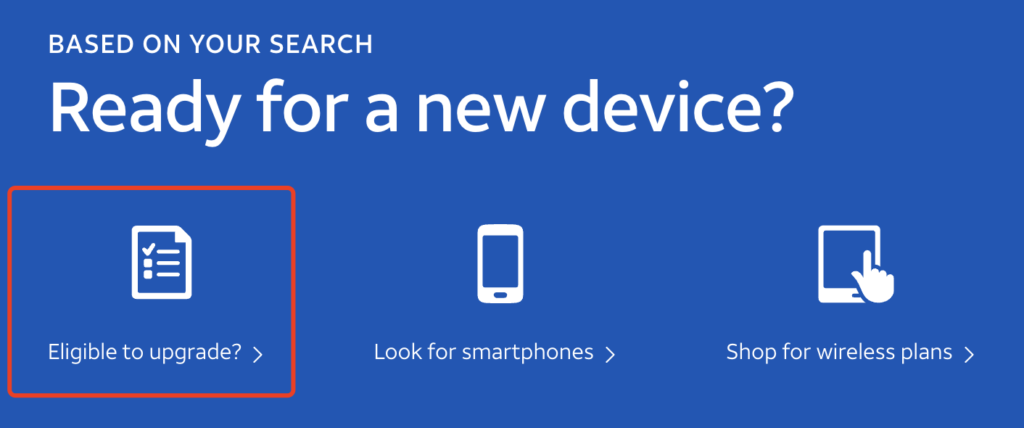 Chapter Two: Audio Best Practices
1. Audio unity
Every piece of equipment in and between the destinations, the content delivery, network and the microphone are pieces in the audio chain. Please make sure that each one of those pieces is set correctly set to the unity. Microphone> its transmitter > receiver went into to the device > soundboard > YoloBox > YoloBox streaming out to the content delivery > network, all of those have to be set to unity.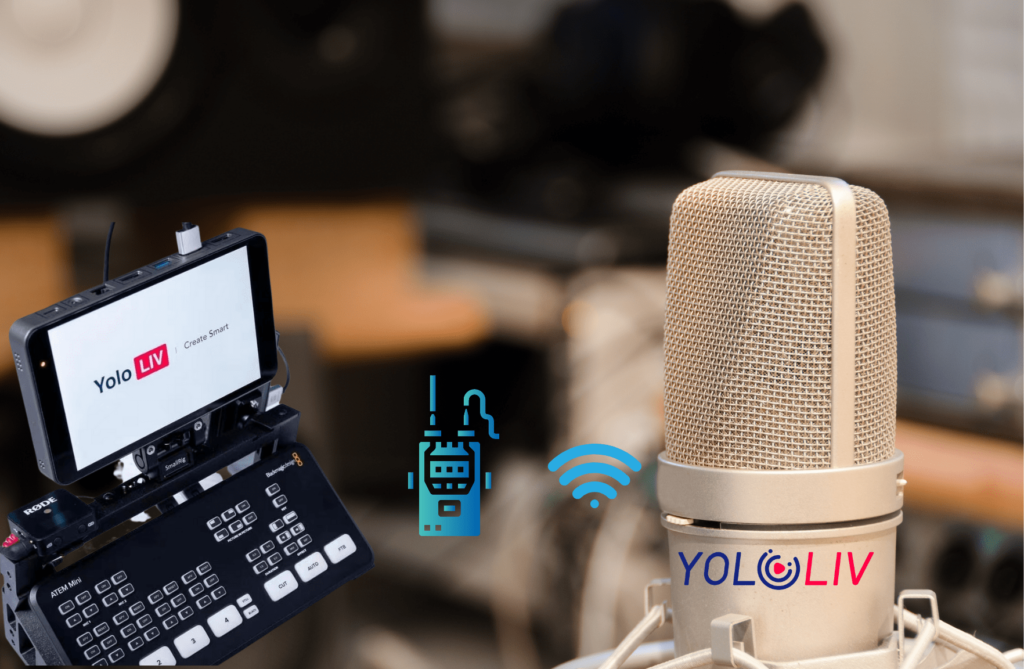 2. Microphones set up is very important
Set up one microphone directly connected to the YoloBox, then the XLR audio out, one lav. Set all channels to the regular channel, once you start the streaming, just use the onboard mic. Multiple microphones set-up is also a secure for your stream.
Microphone far away is worse than a microphone close-up. But microphone far away is actually better than distorted audio close, consciously switch between while you're working, it's not a one and done, you need to constantly monitor those things;
Suggestion: watch and learn YouTube video from Curtis Judd: https://www.youtube.com/c/curtisjudd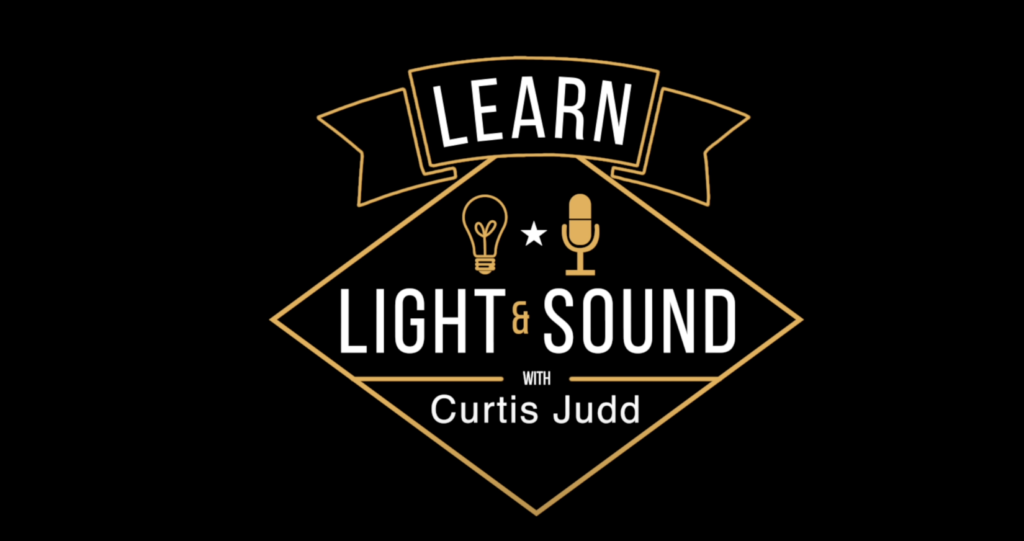 Chapter Three: Video Best Practices/Video encoding
1. How to handle with Low-Bitrate Haze
What is Low bitrate Haze? Sometimes the video looks muddy, loss of clarity and there is colors shift, that is called low bitrate haze. It comes into from the encoding setting on YoloBox.
Suggestions

Set constant bitrate at the highest it allows for streaming and choose a proper bitrate according to your network. If you can't stream between 3 – 4 Mb/s which is 3000-4000 kbps per second at 1080p, please drop down to 720p and stream at 4000kbps. 4 Mb/s at 720p will have a crystal clear video. It's not a very high resolution but it's a crystal clear 720p stream. It always looks better than a muddy 1080p stream, your clients will love it. 
Take the advantages of the lights as much as possible.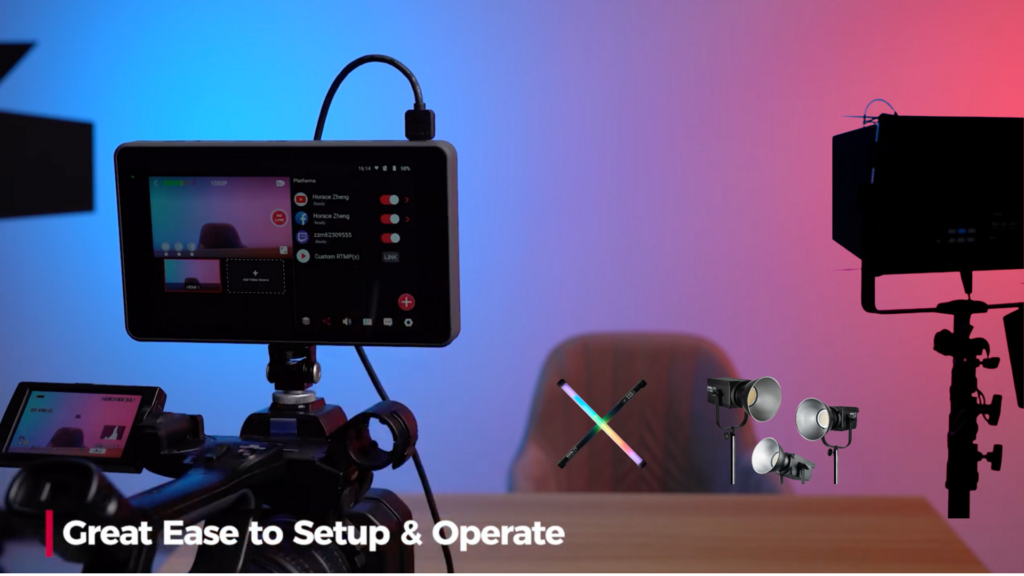 Low bitrate haze, in another way, is something that we might suffer from specifically when we're using a bitrate lower than the minimum or approaching the minimum required for the resolution you're trying to stream. And when you specifically encountered on a data start or a network that's choked with throughput. Just adding extra light, it can help to diminish the effects of low bitrates haze. So that you don't need to work so hard in order to flesh out those details. Because when the encoder has to work hardly to encode the camera, sometimes the details will be lost .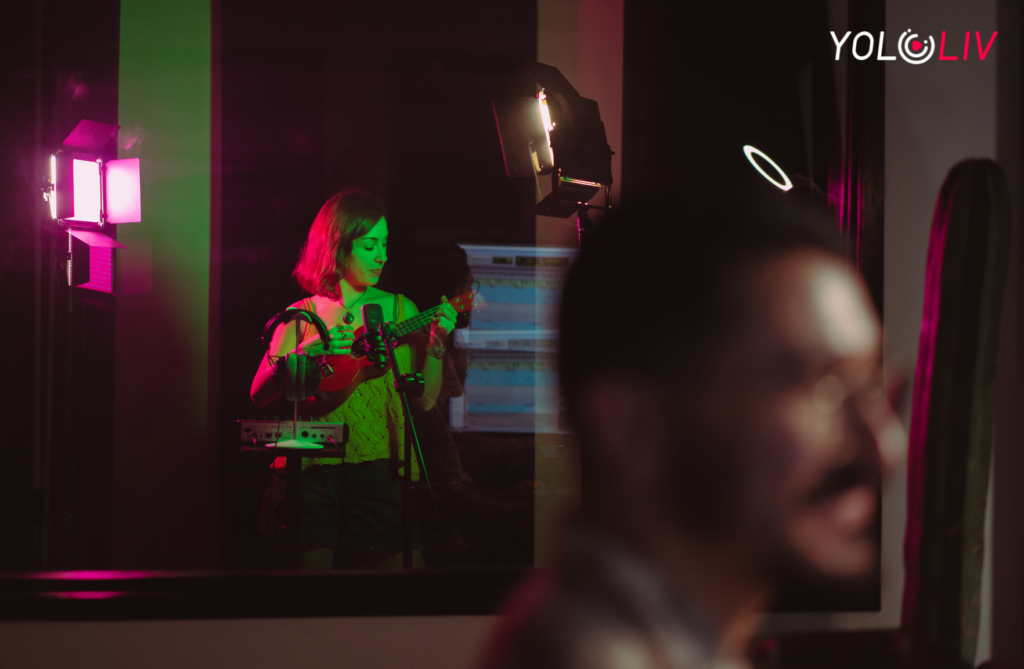 Understand your environment and tools in order to get the best out of them. If you do use lights that have an app for your phone, so that you can control them from your phone or wirelessly. It'd be very helpful another way to get around low bitrate haze by using cameras with larger sensors, that will resolve more detail in low light in the first place.
2. ABR
ABR stands for Always Be Recording. Ask your team member to be always ready for recording anytime, constantly check with one another. Upselling the live streaming recording as a cinematic download is very important for your business, always keep the live streams up under a contract period of time and then you can take them down and you can own all the media. If somebody wants it, they have to purchase them again or they have to purchase it upfront what's built into the contract. If the stream drops, we've got a resolution.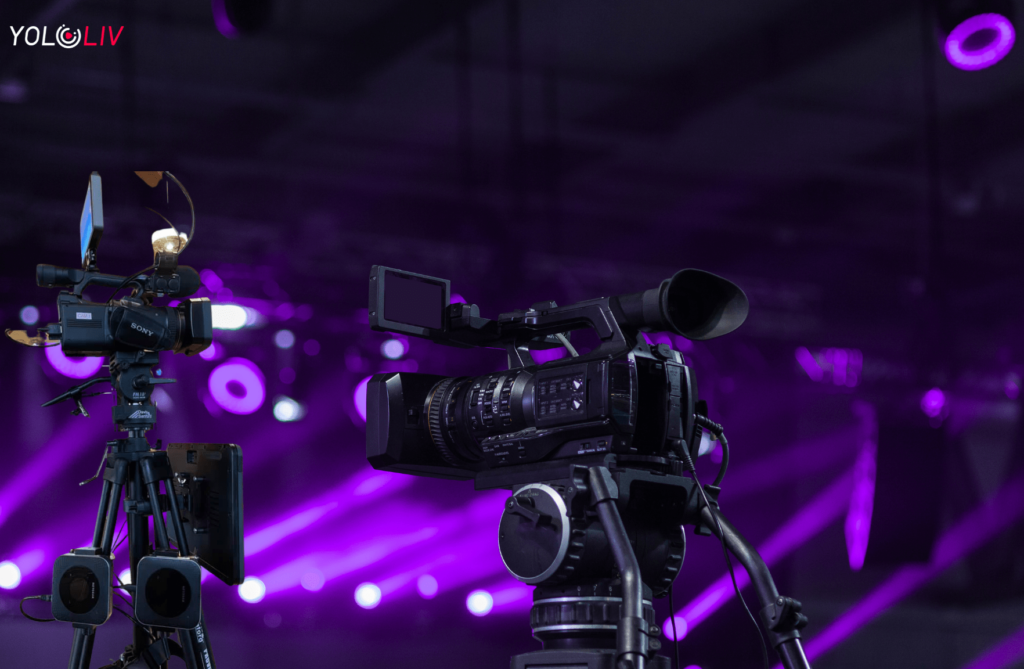 Chapter Bonus: Writing Contracts / CYA
1. Choose a reliable network when you sign the contract with your clients
Explain the steps that might happen during the live stream. If you have a long break during a wedding event, you need to restart the YoloBox and get a quick re-set up instantly, which is quick and easy.
2. Upsell the recording video
It's about a due diligence issue to always keep in mind to kick the button for recording at the very first second. Doing a good post-production will get you a good price to sell.
3. Get your Shot list ready
Making a good shot list, including how to do a cutaway, gear checklist in any location, pre-ceremony shot list will help you maintain consistency across all your products in your brand. It makes sure you can consistently get the same kind of footage that you have built a reputation for achieving, people will know it.
You never know if you will forget something else. we need to grow your business through quality, standards and consistency.
Live streaming is never an easy thing. Creating a professional live stream requires a long learning curve, lots of time and effort to be put into it. Hope you enjoy reading this blog and find it helpful for live streaming practices.
 2,149 total views,  29 views today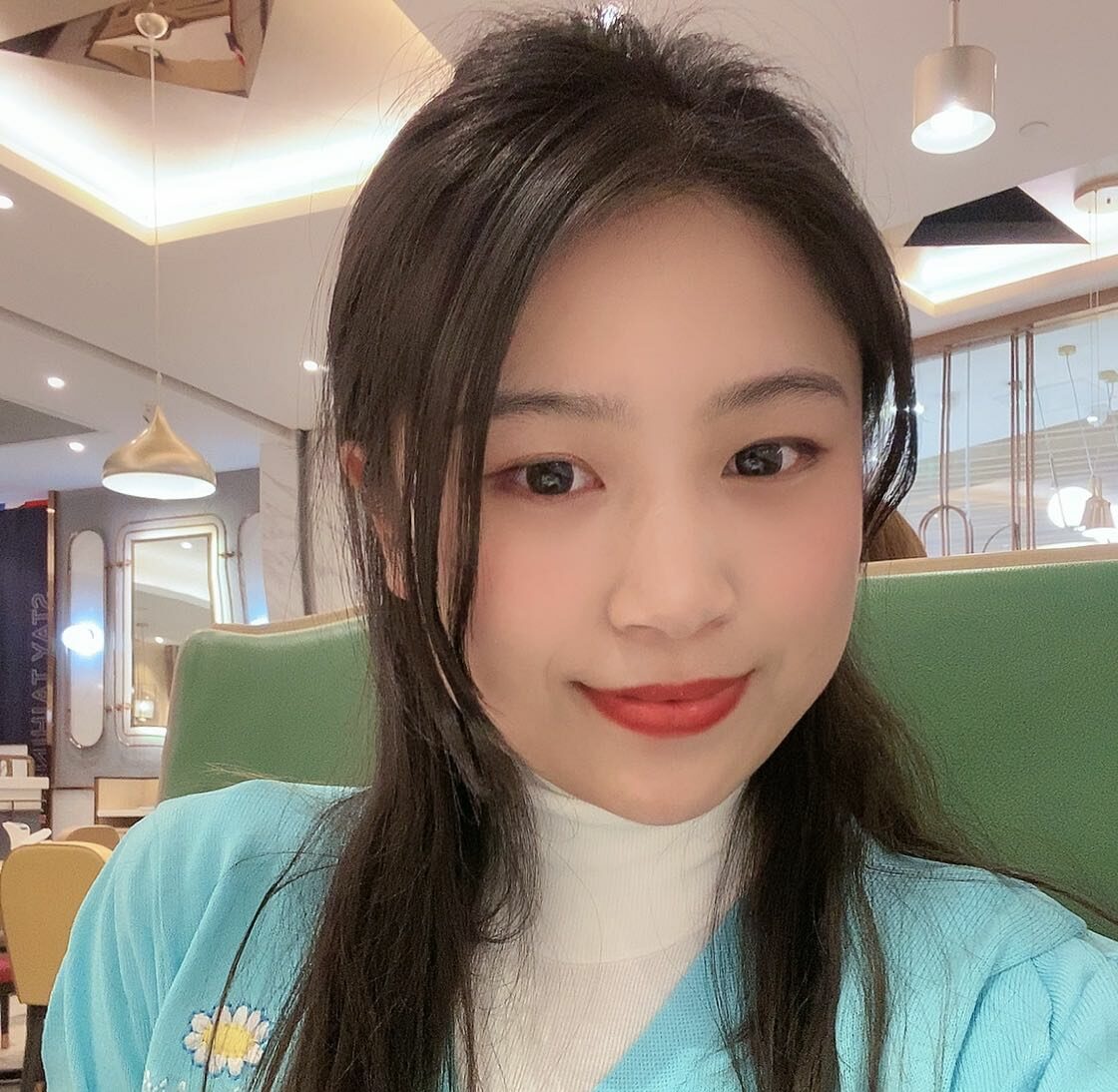 As a support specialist at YoloLiv, troubleshooting and resolving issues from customers is her daily routine. Whenever there is an issue, that's the time Rita shows up. She analyzes and combs through questions, issues and requests from customers and make contents that are very practical for your live streaming.