There was a time when vertical videos were considered the ghastliest sight on the internet. But times have changed. Now, vertical video is mainstream. A growing number of brands and social media influencers have embraced vertical videos as part of their marketing strategy, and they've seen an increase in engagement and brand awareness as a result.
If your business is looking to reach customers with social media, vertical video is a format you just can't ignore. Getting vertical right can help you stand out on crowded social media networks like TikTok, Instagram stories and Reels. That's why we've collected 11 vertical video tips to enhance your social media marketing. 
1. Use the Right Vertical Video Dimensions
Vertical video refers to anything taller than a 1:1 aspect ratio. The common vertical video dimensions are 4:5, 2:3, and 9:16, which works better for social media or for being viewed vertically on mobile devices and tablets. The one distinct advantage that 9:16 has is that it can be the most immersive, because it utilizes the entirety of a vertical screen.
Facebook recommends creating a video with mobile in mind from the start if you're using it to target people on mobile devices. 

Recommendations for Facebook & Instagram Aspect Ratios
For Facebook and Instagram feeds: Use 4:5 aspect ratio, or 1:1.
For Facebook and Instagram Stories: Capture the full screen with a 9:16 video, or 4:5.
For video carousel format: Use 1:1 aspect ratios for all videos in a carousel.
A full chart of video requirements for the Facebook family of apps can be found here.
2. Catch the Eye Immediately
The first few seconds matter. If you don't immediately entice users on social media, they're likely to move on — so put your most interesting and provocative visuals up front. Use GIFs, colorful stop-motion or looping animations and more to keep them around and then follow up the first couple of shots with something that either matches the color scheme, tone, or your overall brand personality.
3. Incorporate Little Details (for Big Impact)
There's no denying how engaging video marketing can be. There're some small features and finishing touches that you can do with vertical video to get the most out of your efforts:
Use polls or the question sticker on Instagram Stories to engage your audience.
Add call-to-actions within the video to guide people towards what you want them to do next.
Add closed captions. On YouTube, you can enable community-translated content if your audience is global in nature.
4. Connect in Real-Time with a Live Stream
Live streaming is another popular new focus of video marketing that can prove ideal for implementing a vertical video strategy on a budget — especially during the age of social distancing when plenty of live events is being shifted to virtual platforms.
Aside from the opportunity it provides to quickly create vertical video content, there're lots of benefits that you can see from a live video:
A chance to interact directly with your audience
The creation of authenticity
The opportunity to show off you/your brand's personality
Higher organic reach than regular posts to the news feed
5. Split the Screen
Since your vertical frame is so tall, you can try using it to creatively stack multiple horizontal clips on top of each other. These clips can be related in content and look, or they can actually be positioned to appear like there's a seamless blend between them. Split-view gives the audience more information and creates better engagement.
Here're a few examples of different styles of Split-views:


6. Get Close to Your Subject
One of the biggest positives to shooting with a vertical frame is the fact that you can get closer to vertical-friendly subjects, creating a more intimate, immersive experience. Remember that most of the action in your video is going to be positioned in the center as people are scrolling through their feeds, which can sometimes cause parts of the video to be cut off awkwardly. By also giving your video some headroom, you can make sure that when your main subject is front and center, there's nothing that gets cut off or covered up by any built-in text from the user interface.
7. Avoid Quick Pans And Sideways Movements
Shaky camera movements are almost always unwanted and distracting to people watching a video. And the narrower view means movement is exaggerated. Normal pans and 360 rotations are perfectly acceptable and can actually be very important to show a scene, but once they become too fast, cameras, and even our brains, can't keep up with the information.
8. Fill The Whole Space
If you're more comfortable creating horizontal video, it can be hard to remember to think vertically. Make sure you fill the whole vertical screen. You don't want a video with lots of space above the speaker's head. Filling the entire vertical frame adds visual interest, making your video feel rich and immediate.
9. Vary Your Angles and Shot Types
Filming vertically doesn't mean that everything needs to be shot at arm's length and eye-level. Do your best to mix up your shot length and camera angles to make your videos more interesting, and create something unique for your target audience. If you're doing something like an interview or vlog-style video, break up the on-camera talking with a more engaging close-up of the subject's face that takes up the entire frame.
10. Use Text and Graphics
Texts and graphic overlays are great complementary for the visuals. You can use it in the space where your subject isn't. This is the same for any graphics, emojis, or stickers you plan on using. Scale them up, rotate them, and line them up where they best enhance your video.
11. Treat Each Channel as Unique
Each vertical video platform has its own style, segmentation of audience and audience preferences.
Approach each platform as unique in terms of video formatting, social copy, and even the hashtags that you use to promote vertical videos. If budget and time permit, instead of using one piece of content with alternate cuts, consider filming unique content for each of your most important social channels.
YoloLiv Instream
If you're ready to dive into the world of vertical videos, then don't miss out the latest vertical live video equipment designed and created by YoloLiv.
Instream, the first and only all-in-one Multicam vertical live streaming studio that is designated for the new generation of content creators, influencers, storytellers, and videographers.
Instream packs a full suite of broadcast enhancing features as the current YoloBox lineups. It includes 2 HDMI inputs and 1 USB input and supports Wi-Fi, 4G LTE and Ethernet connections. Just like the YoloBox, Instream can easily be operated on the touch screen and can be used intuitively like a smartphone. With its compact size, Instream can fit in a backpack easily and gives people the ability to consume their content more and more on mobile and on-the-go. By using the Qualcomm Snapdragon 845, an 8-core processor, Instream is even more powerful than current YoloBox lineups. It also provides an LCD touchscreen with 600 nits brightness.
Wildly Advanced, Yet Brilliantly Simple
All-in-One: Encoder, switcher, recorder, monitor
Multiple Capture Sources: 2 HDMI In + 1 USB In + SD Card
Running on Android OS: No computer / OBS required
3 Ways to Connect: Wifi, 4G LTE, Ethernet
Total Touch Screen Control: Operate intuitively as your smartphone
Internal Battery: Lasts for 3+ hours
Portability and Mobility: Compact size, fits into a backpack
Live On The Go: Entire mobile live stream studio in one box vertical streaming to Instagram & TikTok
Final Thoughts
Vertical video is still on the rise. Creating vertical videos is not only important to tell your brand stories and boost audience engagement on your social channels, but also a great way to push yourself creatively. 
You don't need professional equipment or experience to create vertical videos that effectively build relationships with customers on social media. You don't even need a big budget to get started — just an understanding of best practices and a willingness to test ideas and respond to audience feedback.
There's still room for horizontal video on some platforms, YouTube being the most obvious example. But if you only have the time or budget for one video, make sure it's vertical. So get out there and start creating!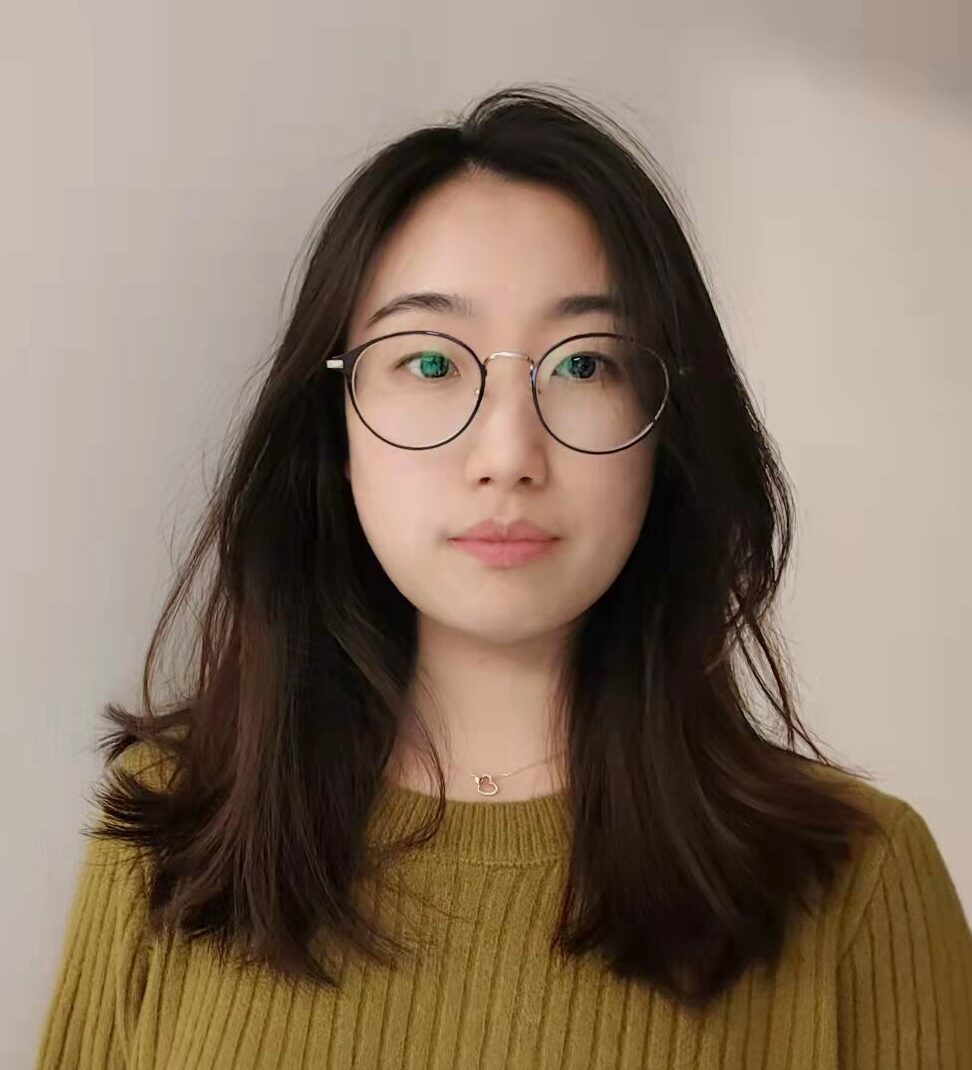 As product operation manager at YoloLiv,  Esther and her team stay focused on our customers' needs and constantly push forward new updates for YoloBox and Pro. Also, she contributed some blog posts from perspectives on how to enhance live streaming experience, live streaming sop for newbies, and more.