When it comes to video resolution, 1080p and 4K are probably the most common terms you'll hear. However, there's another resolution that is gaining popularity, and that is 1440p. In this article, we'll have a full guide for 1440p resolution. What is 1440p resolution? How does it compare to 1080p and 4K? Where can you find it? And whether is it the future of video.
1. What Is 1440P Resolution?
1440p resolution, also known as Quad HD or QHD, is a display resolution that measures 2560×1440 pixels. Yet, it is not as common as 1080p or 4K. It's four times the resolution of 720p and twice the resolution of 1080p. This means that you get more pixels per inch, which translates to sharper and more detailed images.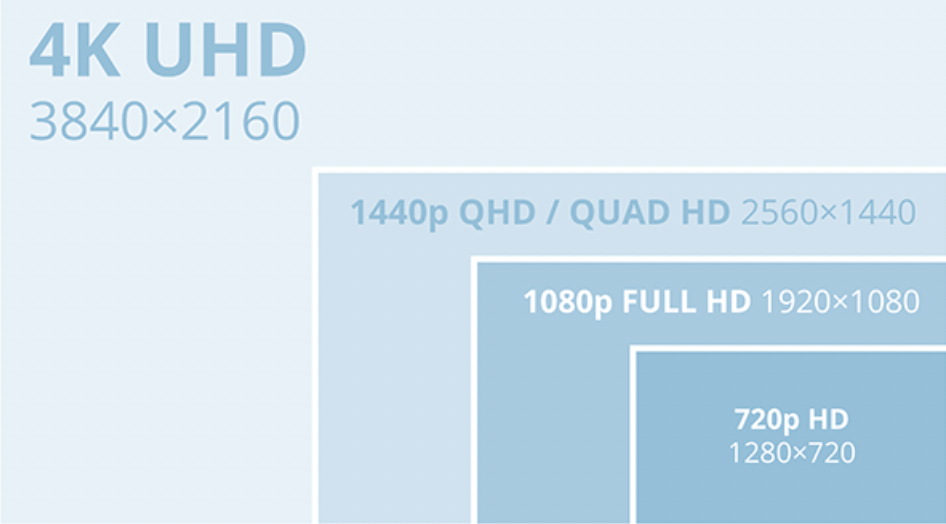 Compared with 1080p and 4K, 1440p may be the most overlooked of the three resolutions. There is still much to discover. Let's look at some of its most common use and advantages!
2. Common Places You Can Find 1440p Resolutions
Here're some places you can find 1440p resolution:
Computer Monitors: 1440p resolution is popular among computer monitors, especially among gamers who want high-quality graphics.
Smartphones: Some high-end smartphones, such as Samsung Galaxy S21 Ultra and OnePlus 9 Pro, have a 1440p resolution.
Streaming Services: Some streaming services, such as Netflix, YouTube, and Amazon Prime Video. They both support content in 1440p resolution.
Gaming Consoles: Recently, QHD and 4K are becoming more common. The PS4 Pro and Xbox One S can also support 1440p.
3. 1440p VS 1080p VS 4K – What's The Difference
1440p vs 1080p
When it comes to choosing between 1080p, and 1440p, there are various factors to consider. While 1440p resolution may be necessary for certain situations, there are advantages to choosing it over the other resolutions.
One major advantage is the significant improvement in video picture quality. When moving from 1080p to 1440p, this may only be noticeable on larger screens or when sitting close to the screen. 
For example, if a computer screen is larger than 27 inches, you can benefit from 1440p. But for TV screens you're watching from a distance, unless your screen is larger than 65 inches, it's hard to notice a difference in moving to 1440p. Nonetheless, 1440p resolution is ideal for screens in the 27-65 inch range.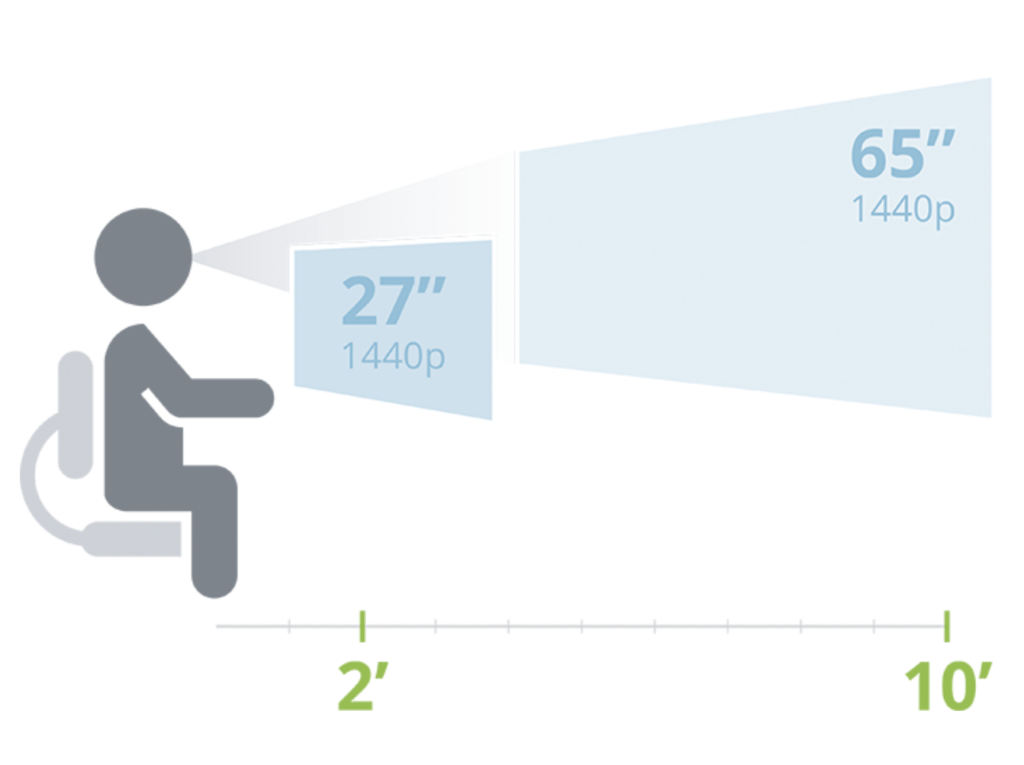 Are there any other things worth mentioning in the context of 1080p vs. 1440p? Of course, 1440p resolution has benefits beyond just making videos look better. Even on small screens, 1440p can improve image clarity and provide a larger workspace. This makes it a popular choice for video and photo editing. But, it may cause readability issues due to the smaller size of letters on the screen. Also, 1440p is commonly used over 1080p in high-level gaming, where image quality is nearly as important as frames per second. 
Whether or not, 1440p is suitable for gaming depends on the power of your gaming setup.
1440p vs 2160p
Should I choose 4K? Or 1440p? It's crucial to assess whether your computer can handle the increased demand and whether the higher cost is justified. 4K resolution places a significant demand on your GPU. Particularly when you intend to use it for gaming or video capture, you may need high resolution. It's essential to research how the heightened resolution will impact your gaming frame rate. Also, don't forget to figure out whether your computer can handle 4K video capture. 
Although 4K monitors offer the highest level of detail, they can cost twice as much as their 1440p counterparts. In general, when viewing computer monitors from a few feet away, you may notice a difference between QHD and 4K on screens larger than 32 inches. When rendering 4K video, the frames per second may dip. Therefore, personal preferences and priorities ultimately play a role in deciding which resolution to use.
Ultimately, there's no right or wrong answer. You should choose the resolution that best fits your needs and budget.
1080p vs 2160p
When comparing 1080p and 2160p resolutions, it's important to consider the number of pixels in each resolution. 1080p resolution measures 1920×1080 pixels, while 2160p, also known as 4K, measures 3840×2160 pixels. This means that 2160p has four times as many pixels as 1080p, resulting in a higher level of detail and sharper images.
However, 2160p also requires more powerful hardware to support it. This means that your computer must have a powerful graphics card and processor to handle 2160p resolution without lagging or freezing. Additionally, 2160p monitors are typically more expensive than 1080p monitors, which can be a factor to consider when deciding on a resolution.
Ultimately, the choice between 1080p and 2160p depends on your personal preferences and the hardware you have available. While 2160p offers a significant upgrade in image quality, it also requires more powerful hardware and can be more expensive. 1080p, on the other hand, is still a widely used resolution and can be supported by mid-range devices. If you want high-quality graphics without the need for high-end hardware, 1080p is a good choice. However, if you have a powerful computer and want the highest level of detail possible, 2160p is worth considering.
4. Will it be the Future?
It's hard to say whether 1440p will be the future of video, but it's definitely gaining popularity. As technology advances, we're seeing more devices that support 1440p resolution, and more content is being produced in this resolution.
However, 4K is still the most widely adopted resolution for high-quality content, and it's likely to remain so for the foreseeable future. That said, 1440p resolution is a viable alternative for those who want high-quality graphics without the high hardware demands of 4K.
In conclusion, 1440p resolution is a significant upgrade from 1080p and offers sharper and more detailed images. It's becoming more widespread, and you can find it in computer monitors, smartphones, and streaming services.
 55,825 total views,  63 views today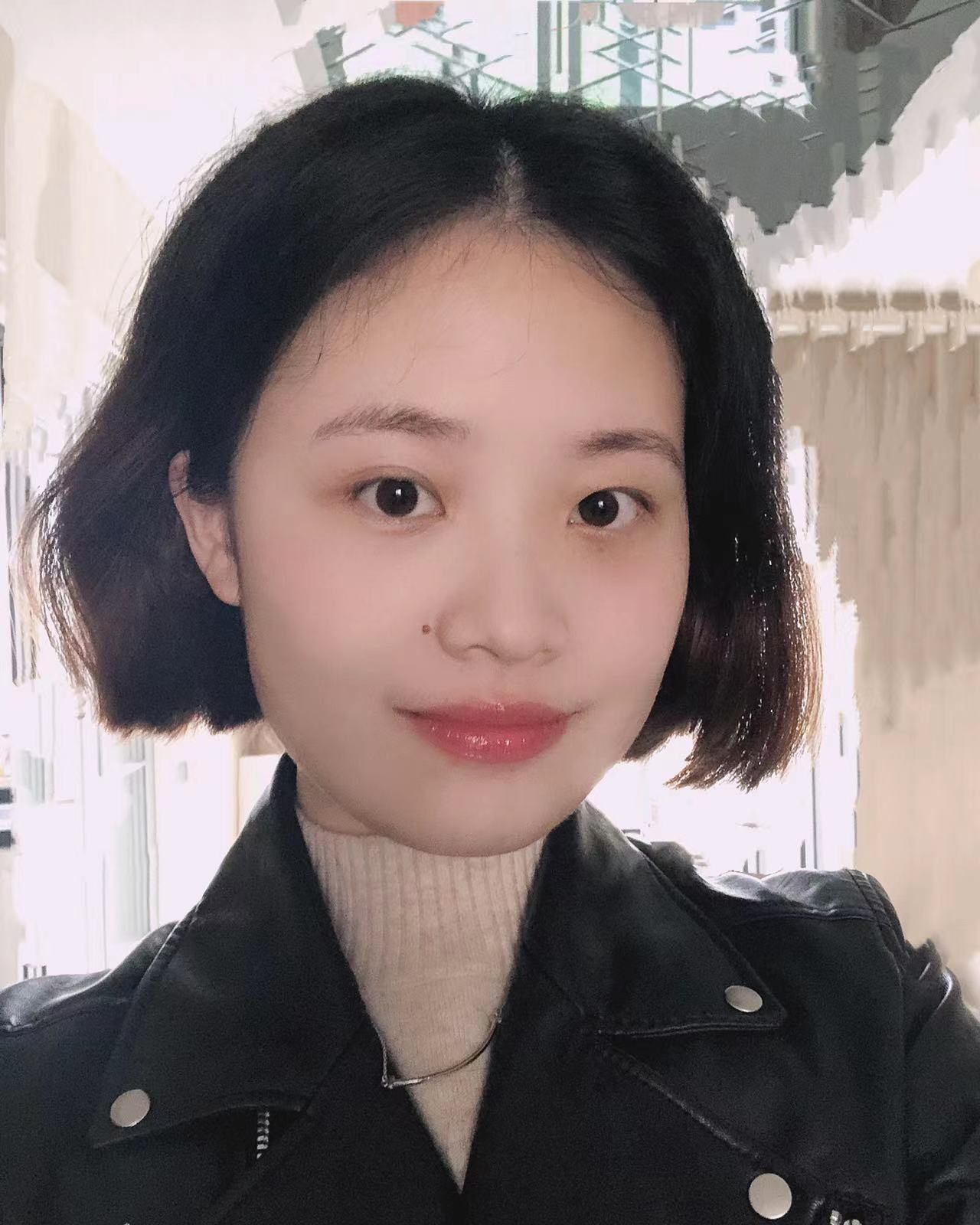 Meredith, the Marketing Manager at YoloLiv. After getting her bachelor's degree, she explores her whole passion for YoloBox and Pro. Also, she contributed blog posts on how to enhance live streaming experiences, how to get started with live streaming, and many more.