If you are a business owner and you haven't done a live selling on Facebook, Amazon, or Tiktok yet, I'm sure it will happen to you at some point in the future inevitably. 
You will have a client or coworker says to you that they want to sell products online because everyone else is doing it, from Walmart's partnerships with platforms like Twitter and TikTok to new influencer-led channels at Saks and Nordstrom, 2021 was a year of experimentation when it came to creating new spaces for influencers to peddle products over real-time video. And Livestream Shopping is going to grow even more in 2022. 
So, if you want to be part of it, the first thing you should consider is: what shall I get for the live selling setup?  In this blog, I will give you 3 levels of setup choice, varying from simple to complex so depending on your level of experience and budget.  You should be able to find something that fits your needs. So let's get started! 
Entry Level Streaming Equipment: Wi-Fi Camera Setup
So for this setup, you only need 3 kind of gears: 
Smartphone, tablet, or webcam with PC
Tripod (optional)
WIFI or other Internet choice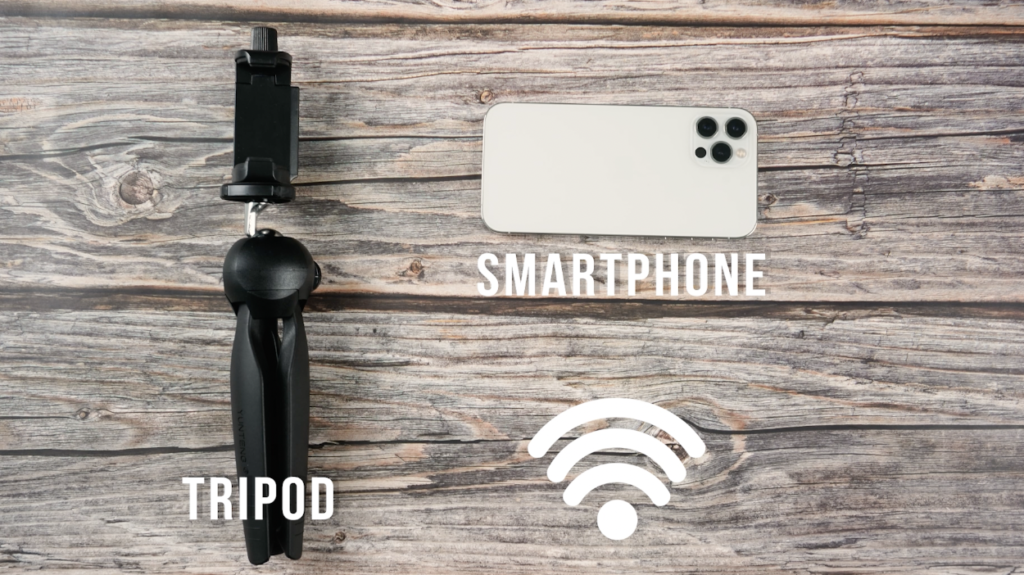 This is Ideal For Small business owners who just want to try live selling to see if it fits into their circumstances. 
If you're just starting out with live selling, don't feel like you need to make a big investment right away. It's a good idea to research different setups and the kinds of live streams they're used for before you start shopping. 
Intermediate Level Streaming Equipment: Single HD Camera Setup
HD Video Camera or Camcorder
Tripod
Microphone
Video Encoder 
WIFI or another Internet choice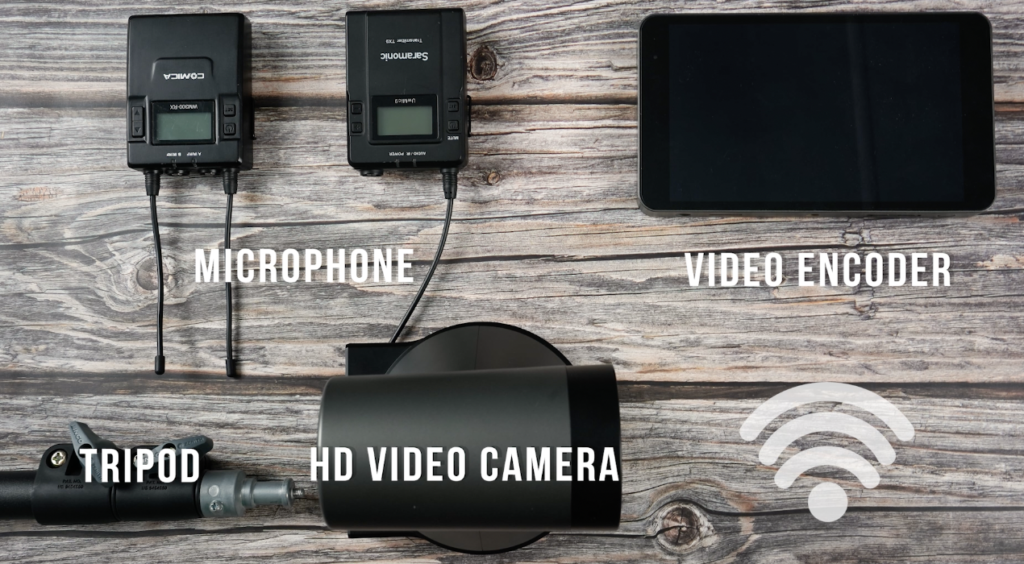 This is ideal For Influencers who started to do live selling, entrepreneurs who want to sell on amazon live, or any major live selling platforms. 
For a more elevated stream, you can consider investing in a professional video camera, and an encoder to capture and stream clearer higher resolution videos. You will also need a microphone to help you escalate your audio quality. 
And for the video encoder, we highly recommended you to use YoloBox pro as an all-in-one solution for switching, encoding, recording, and monitoring. Its touch screen control, everything is just very intuitive, you don't need to spend on hundreds of times, figuring out how to use it. 
Professional Level Streaming Equipment: Multi-Camera Setup
Multiple HD Video Cameras or Camcorders
Tripods
Video Encoder
Video Switcher
Microphone
Audio Mixer
Computer Graphics Software
Several SD cards (depending on the devices) 
Green Screen (for a backup change)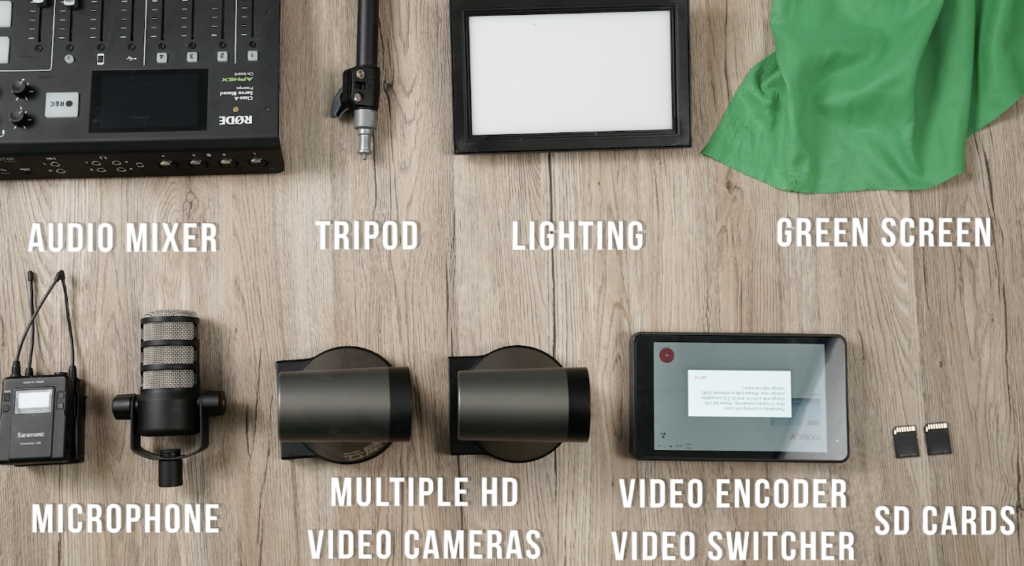 This is Ideal For Business owners or influencers who have a solid income from live selling or the product you sell needs high resolution. 
So in this case, You'll need more pieces of video production hardware: more than one HD camera, microphones, and other devices as well. Having multiple cameras enables you to capture video from various angles for more engaging content, which means you can have a wide shot for you, a close shot for your product, and other sources like prerecorded SD card videos. 
Once you get all the cameras and microphones together, you need a switcher and encoder to consolidate all the audio and video signals. For YoloBox Pro, you have 3 HDMI inputs for your video ( you can switch different video and camera angles), an SD card slot to put your PDF, pictures,  and video sources, and a Mic-in and line-in port for your audio input. The YBP has a built-in audio mixer feature, but if you want, you can also add an audio mixer like the Rodecaster pro, to escalate your audio quality. 
 2,500 total views,  3 views today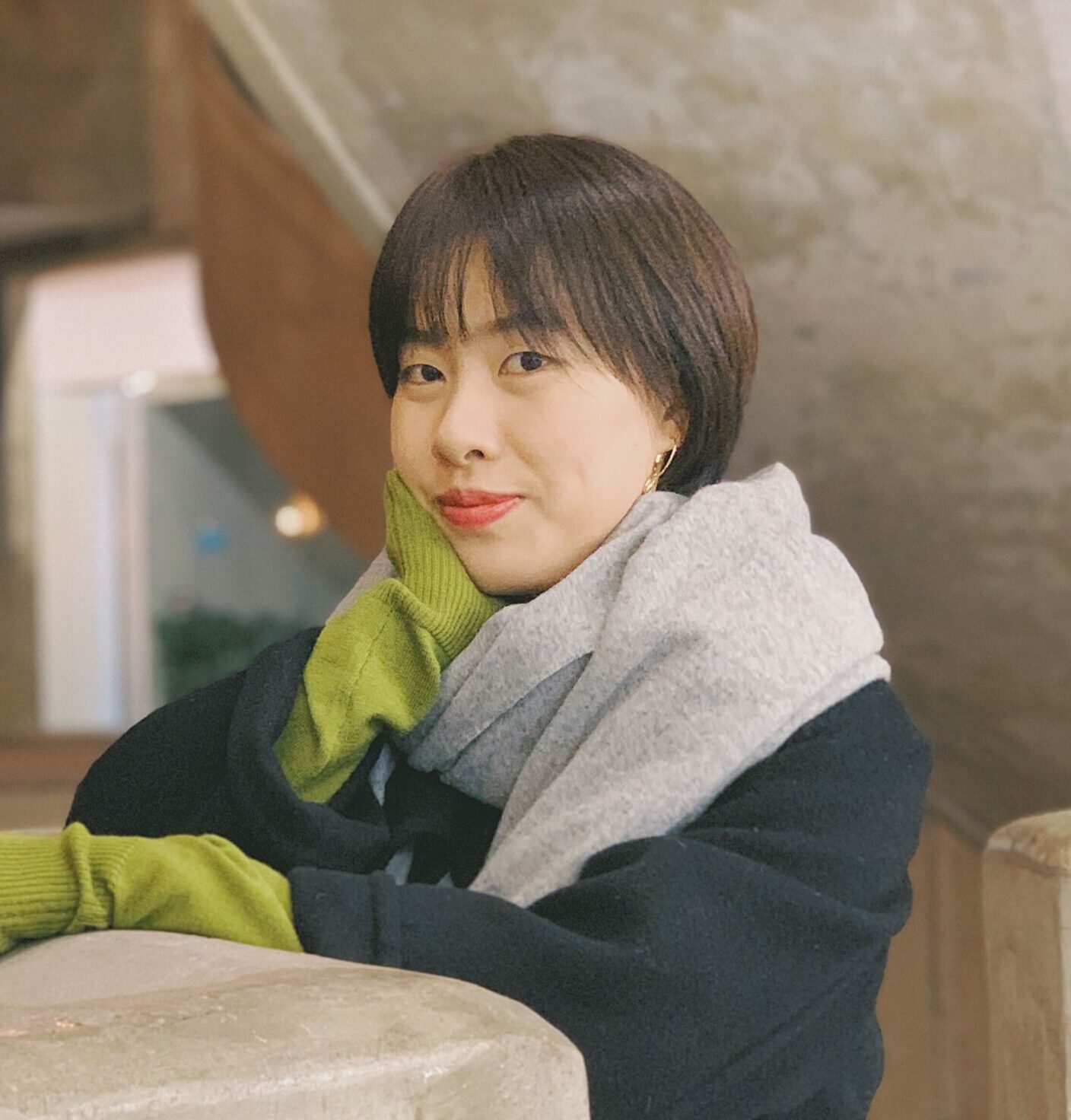 Hanru is a marketing specialist at YoloLiv. She manages all the social media accounts, blog posts about the AV industry, and all the videos including product tutorials about YoloBox and YoloBox Pro.