This blog displays the easiest way to live stream from your YoloBox to YoloCast.
What is YoloCast
YoloCast is YoloLiv's own cloud platform that offers professional and comprehensive features to deliver the best live-streaming experience for individuals and organizations. Serving as a live-streaming platform, YoloCast includes all the features you can think of, which means, you can make full use of this platform to host, monetize and broadcast.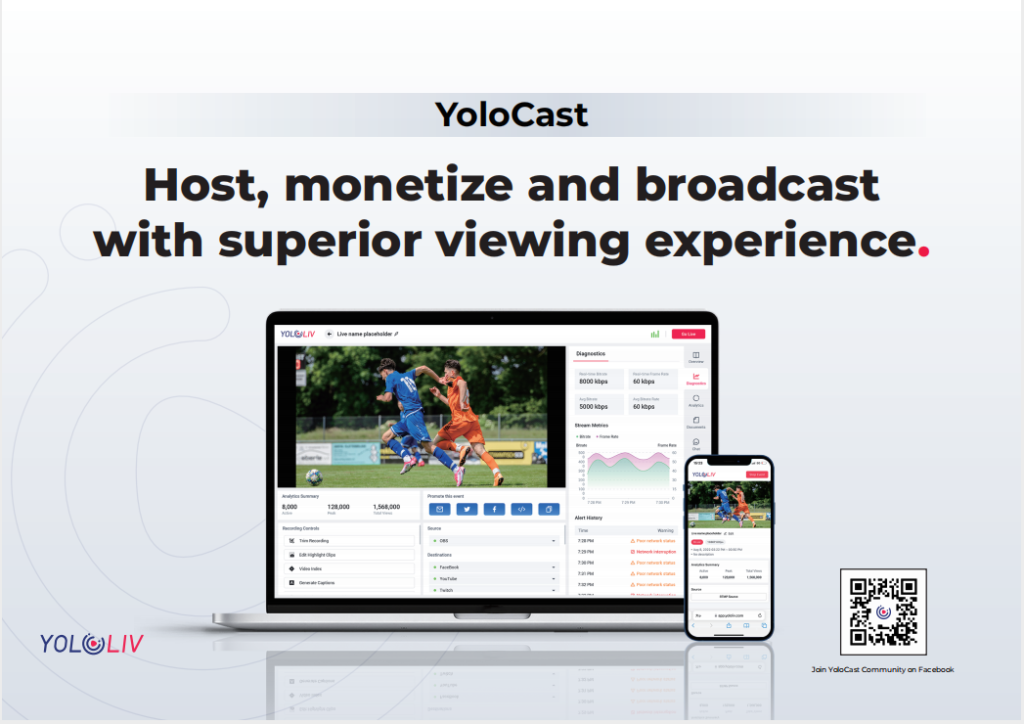 Why Live Stream from YoloBox to YoloCast
1. Easy Connection
The connection between YoloBox and YoloCast is super easy with just one simple click. The third part in this blog shows you how.
2. Multiple Destinations
YoloBox supports a maximum of 3 destinations. But with YoloCast, you can live stream up to 15 destinations with the business plan.
3. More Exclusive Features
YoloCast offers amazing and comprehensive features to make your live stream professional.
Embed to Website: If you have your own website, then this function can definitely deliver a better viewing experience to your loyal viewers.
Multi-Streaming up to 15 destinations
Simulated Live: Simulated Live allows your to go live with media videos and re-events as sources.
Concurrent Broadcasts: You can stream up to 5 events concurrently.
Graphic Overlays (web URL Overlays included): Whether you are a pro live streamer or just a beginner, the impact of the visual design for the live stream cannot be ignored by us. The graphic overlay is one of the most commonly used visual elements in the live stream to enhance the available content.
Manual Scoreboard Overlay: YoloCast offers various scoreboard templates or you can create a scoreboard template from scratch.
Highlight Clipping: YoloCast makes it possible to share real-time highlights to multiple platforms during your live stream.
Video Trimming
Automated Captioning: The automated captions can benefit and bring the live stream to another level. YoloCast's powerful cloud automatically transcribes your live stream's spoken words into readable text and allows all viewers to follow along and never miss a message.
Document Display: Event schedulers can add up to five documents with every broadcast. The documents will appear next to the broadcast on your website using the YoloxCast Player.
Broadcast Replacement: If you're a video producer, it's highly likely that you want to make full use of your live broadcasts by post-producing your recorded live video. By doing so, you're enabled to re-broadcast the post-produced one to all non-live viewers, free from time limitations.
Could Transcoding
Real-Time Analytics: When you invest in analytics tracking, you can use that information to make good business decisions and build that very authenticity
How to connect YoloBox and YoloCast
First and foremost, make sure you have logged in on YoloBox and YoloCast with the same account.
2. Create a live event  on YoloCast with your YoloBox as the source.
3. Create a live event on YoloBox, add video sources, turn on "Connect to YoloCast" and click "Go Live"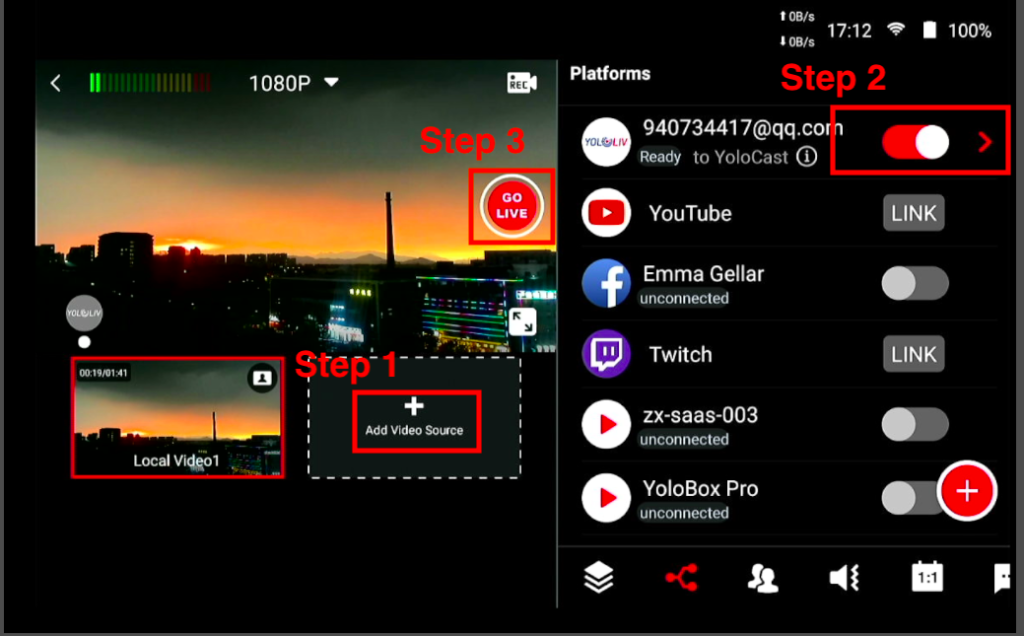 Kindly note: "YoloCast Option" is only supported in "Single-Platform Streaming" mode (you can find "Streaming Mode" in "Settings") . If you want to stream to multiple platforms (FaceBook, YouTube, Twitch and RTMP(s)), you can operate on YoloCast.  YoloCast supports 15 different destinations.
Once you have connected to YoloCast, there will be a pop-up to remind you how soon your live stream event will start on YoloCast.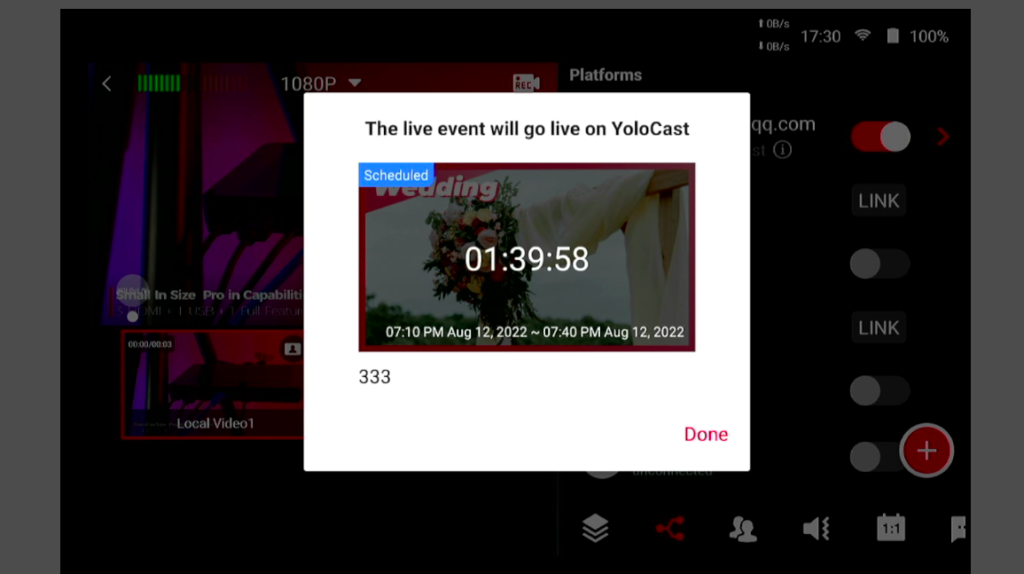 4. Click "Go Live" on YoloCast
5. Get ready for your live-streaming journey with YoloCast.
Final Thoughts+Further Reading 
The connection between YoloBox and YoloCast is quite convenient. With a simple click, you can transfer from YoloBox to YoloCast so as to have the most professional live-streaming experience. Now, YoloCast is offering a 14-day free trial. Sign up and get started!
If you want to find out more specific features about YoloCast, including Web URL Overlays, Highlight Clipping and others, please go to the following website: https://www.yololiv.com/blog/.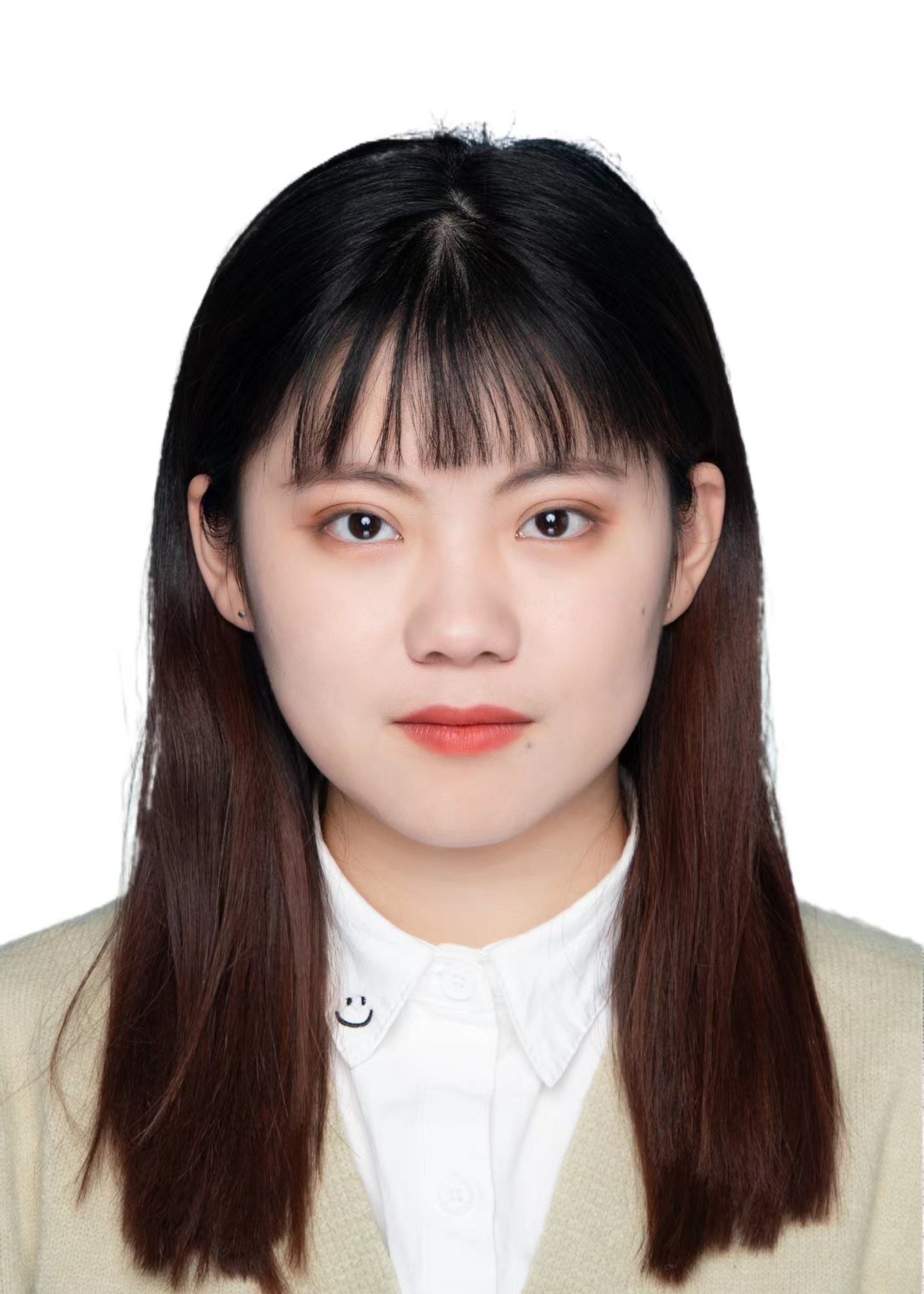 Turly is a contributor writer at YoloLiv. She produces articles including influencer's reviews, tips and tricks in the audiovisual industry and YoloCast how-to tutorial to help you take the advantage of YoloLiv products to create and deliver better content.