In this article, we'll guide you through the process of setting up password-protected video hosting and live streaming. We'll explain the importance of password-protected streaming for broadcasters and viewers, provide step-by-step instructions on password protection, and explore the relationship between video monetization and password protection. Additionally, we'll touch upon alternative video privacy and security features to ensure comprehensive protection for your content.
What is Password-Protected Streaming?
Password-protected streaming involves securing video content behind a prompt that requires a password for access. With password-protected live streaming, viewers must possess a valid login provided by the content owner. The YoloLiv online video platform allows broadcasters to generate their own passwords, providing flexibility and control over content access. Maintaining a secure record of these credentials is essential to ensure the integrity of your password-protected live streams.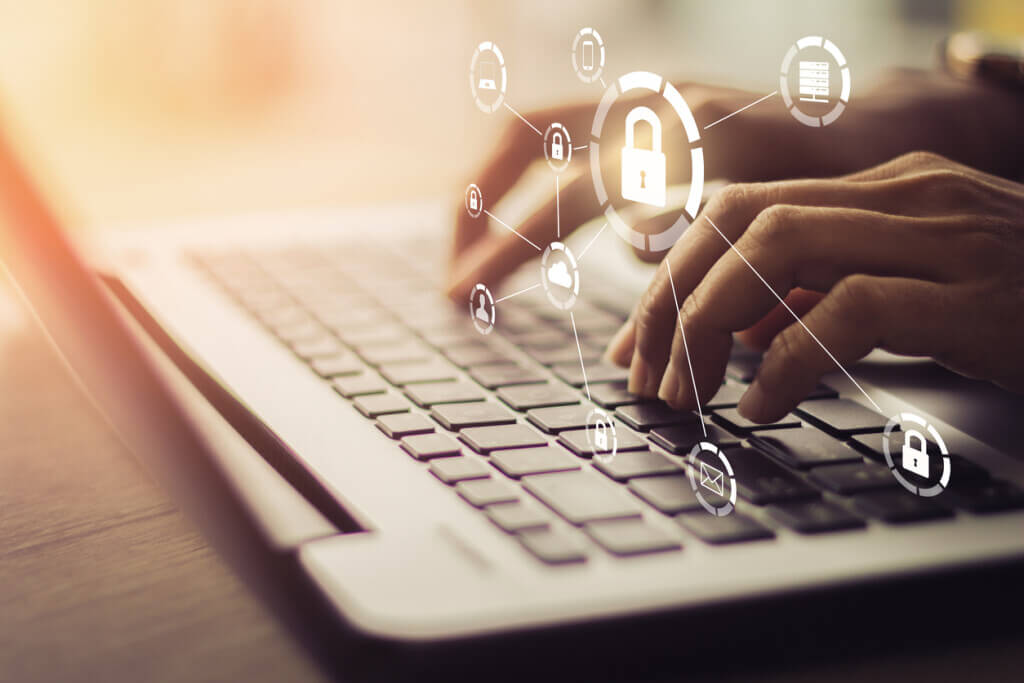 Uses of a Password-Protected Live Stream
Password-protected live streams serve various purposes, particularly in business and professional contexts where video usage has seen significant growth in recent years. Protecting training materials, sales messages, and sensitive internal communications is crucial to restrict access to qualified or approved individuals. In the online education and medical fields, password-protected video streaming is invaluable for delivering private internal content alongside public material. Moreover, password protection plays a vital role in hosting live and hybrid events, such as webinars or concerts, ensuring exclusive access for virtual event attendees.
Implementing password-protected live streaming through your YoloLiv account enhances the security of your content. YoloLiv is committed to providing high-level security features to broadcasters, guaranteeing a safe and controlled viewing experience for your target audience.
How Do I Password-Protect My Event?
To password-protect your live event, you need to invest in a live streaming service that offers robust security features. Free services like DailyMotion and YouTube lack the necessary tools for password protection. Therefore, it's essential to choose an online video platform specifically designed to support password-protected live streaming.
YoloLiv offers password-protected hosting across all plans, while other streaming solutions like Livestream, Vidyard, and Brightcove also offer this feature, albeit with certain limitations depending on the selected plan. The steps for creating a password-protected broadcast may vary slightly across platforms, but the core concept remains the same.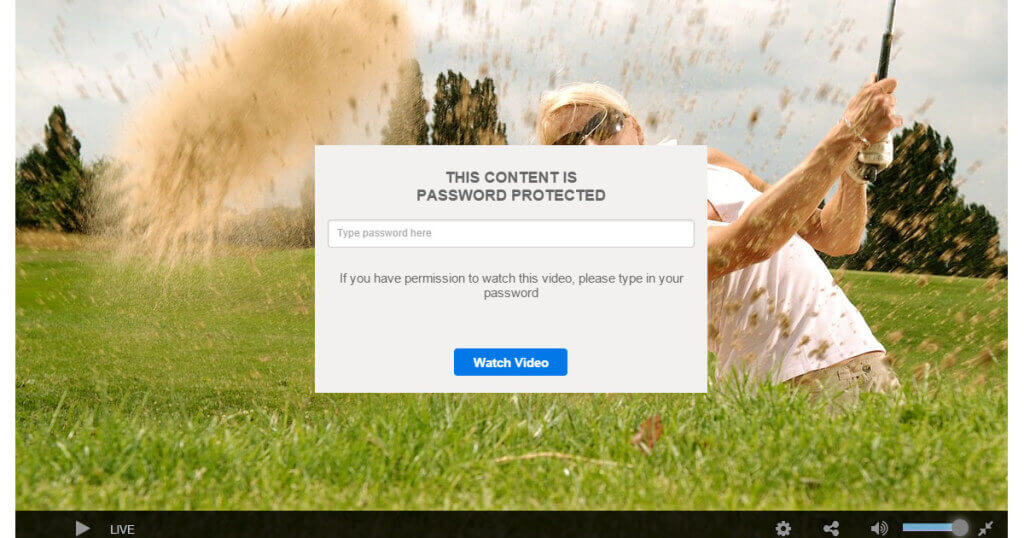 The Best Way to Password-Protect a Live Event
To ensure the best possible security for your live events, combining password protection with other features is recommended. While password protection creates a secure barrier, additional measures can be implemented to further enhance privacy and security. Consider the following best practices:
1. Choose a Strong Password
Selecting a strong, unique password is the first line of defense against unauthorized access. Avoid common or easily guessable passwords and opt for a combination of uppercase and lowercase letters, numbers, and special characters.
2. Embed Live Streams in Secure Locations
Carefully consider the websites or platforms where you embed your live streams. By limiting embedding to trusted domains or secure areas, you can prevent unauthorized sharing or viewing of your streams.
3. Effective Password Management
Maintaining robust password management practices is crucial to prevent security breaches. Ensure that passwords are securely stored, regularly updated, and only accessible to authorized personnel.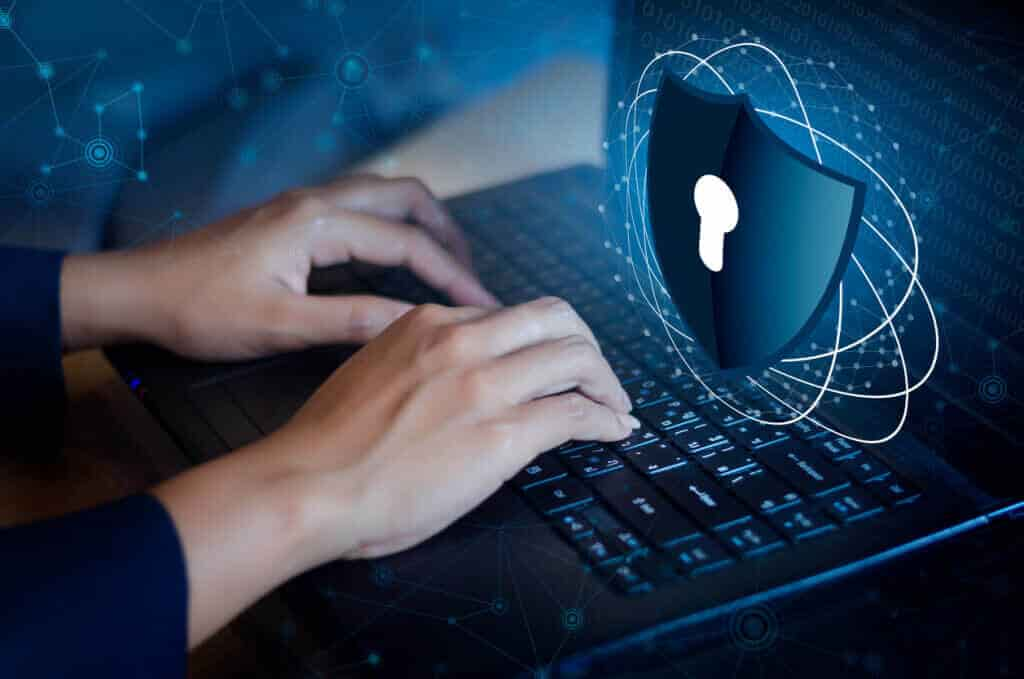 Video Monetization vs. Password Protection
While video monetization and password protection serve different purposes, they can be interconnected. Password protection allows you to restrict access to your live streams, ensuring that only authorized viewers can watch your content. On the other hand, video monetization focuses on generating revenue from your video content through methods like pay-per-view or subscription models.
By combining password protection with video monetization strategies, you can maximize both security and profitability. For example, you can offer exclusive access to premium content by requiring viewers to purchase a password or a subscription.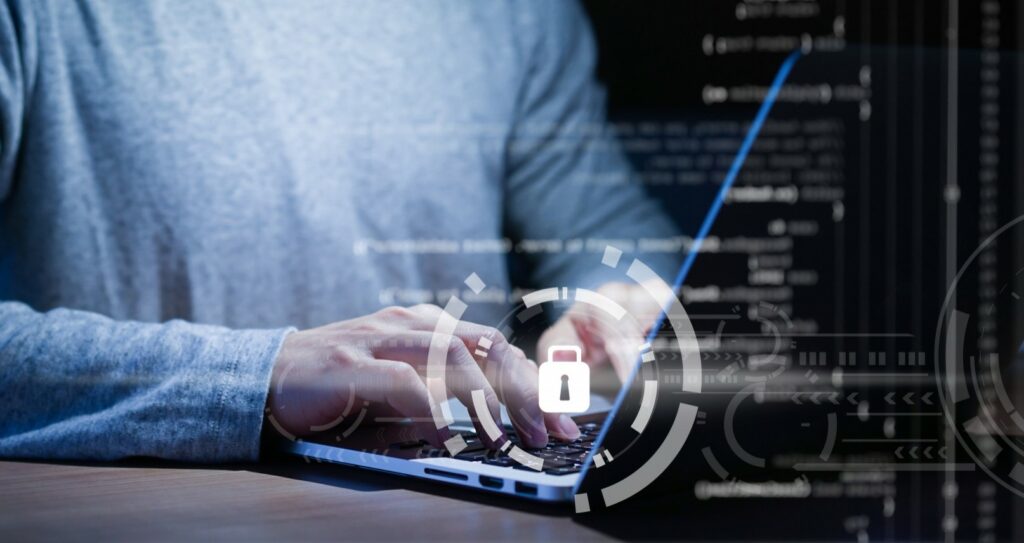 Other Common Video Privacy and Security Measures
In addition to password protection, there are several other video privacy and security measures you should consider implementing:
1. AES Encryption
AES (Advanced Encryption Standard) video encryption safeguards your video content from unauthorized access. It ensures that only viewers accessing the video through the appropriate channels can watch it. Any attempts to access the video from unauthorized locations will result in scrambled content.
2. Domain and Geo-Restrictions
Domain and geo-restrictions provide an extra layer of protection against unauthorized viewing and distribution. Domain restrictions allow you to specify which websites can embed your video player, while geo-restrictions enable you to limit access based on physical locations like countries.
3. Digital Rights Management (DRM)
DRM protects your on-demand content from unauthorized recording or ripping. It prevents unauthorized users from capturing and redistributing your videos without permission.
4. Watermarking
Watermarking enables you to embed logos, company names, or other identifiable marks into your video content. This makes it easier to identify the source and ensures proper credit for your work.
By implementing these additional security measures, you can create a more comprehensive and robust defense against unauthorized access, piracy, and content misuse.
The Importance of Video Security in 2023
As remote work continues to rise in popularity, live streaming has become an essential tool for business communication and collaboration. Meetings, discussions, and presentations now frequently occur through video conferencing, making them potential targets for individuals with malicious intent.
Cybercriminals and competitors are eager to gain access to live streams where sensitive information is discussed, such as business strategies, upcoming initiatives, and unreleased products. With organizations increasingly relying on video communication with partners, vendors, and stakeholders, there is a pressing need to ensure the security of these streams.
The Problem of Video Piracy in 2023
In addition to video security, another significant concern is video piracy, which involves the unauthorized use and distribution of content without proper permission. As businesses and individuals increasingly leverage online videos for profit and exposure, video piracy poses a substantial threat to content creators.
Leading video piracy websites receive millions of monthly visitors, and the entertainment industry loses billions of dollars in profits each year due to copyright infringement. Exclusive events, such as pay-per-view fights in sports, are particularly vulnerable to piracy. For instance, the UFC has experienced significant financial losses due to unauthorized streaming, amounting to millions of dollars annually.
Complementing Password Protection with Other Features
While password protection is an effective security measure, it is important to recognize that no security measure can provide absolute protection. However, several strategies can significantly reduce the likelihood of unauthorized access and make your content less susceptible to piracy and misuse.
AES Encryption
AES encryption plays a critical role in ensuring that your video content remains secure. By encrypting your videos, you limit access to only those who have the proper encryption key, preventing unauthorized individuals from viewing or distributing your content. AES encryption is available as a security feature on the YoloLiv platform.
Domain and Geo-Restrictions
Domain and geo-restrictions add an extra layer of protection to your videos. Domain restrictions enable you to control where your video player can be embedded. By whitelisting specific domains, you ensure that your video can only be accessed on authorized websites. Similarly, geo-restrictions allow you to limit access based on physical locations, such as countries, further enhancing your content's security.
Digital Rights Management (DRM)
DRM protects your on-demand content from unauthorized recording or ripping. By implementing DRM, you can prevent individuals from capturing and redistributing your videos without permission.
Watermarking
Watermarking is an effective method for claiming ownership and providing visibility to your content. By embedding logos, company names, or other identifying marks into your videos, you can establish your brand and deter unauthorized sharing. Advanced techniques like forensic watermarking can even help trace the source of unauthorized sharing.
By combining password protection with these additional security features, you create a comprehensive defense against unauthorized access and video piracy.
Conclusion
In conclusion, password-protected live streaming is a vital tool for ensuring the privacy and security of your online video content. By leveraging password protection, along with other security measures like AES encryption, domain and geo-restrictions, DRM, and watermarking, you can significantly reduce the risks of unauthorized access, piracy, and content misuse.
As the use of live streaming continues to grow, it is crucial to prioritize video security to protect sensitive information, maintain exclusivity, and maximize profitability. By following best practices and utilizing advanced security features, broadcasters and viewers can enjoy the benefits of password-protected live streaming in a safe and controlled environment.
 2,335 total views,  19 views today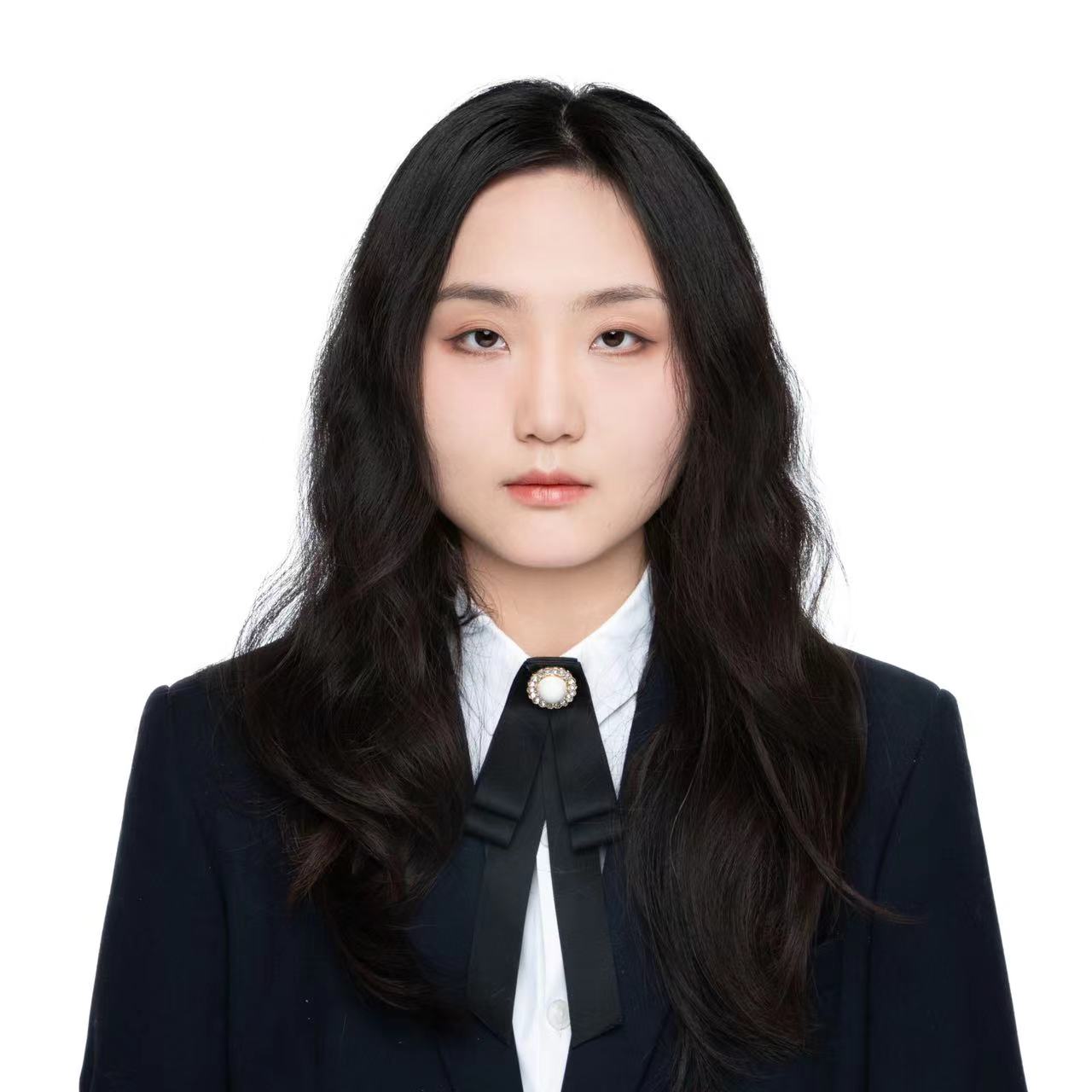 Pauline is a Marketing Specialist at YoloLiv, with over three years of experience in overseas digital marketing. She aims to produce high-quality and practical content for all tech lovers and dig deeper into the live streaming fields.