Failed to connect your camera with YoloBox via the HDMI port? This simple test allows you to determine whether the hardware of your YoloBox is working correctly or if there might be an issue with the hardware by using an HDMI cable. 
What is the HDMI-in-Loop Test?
The HDMI-in-Loop test is a straightforward procedure designed to check the functionality of the HDMI ports on your YoloBox. By performing this test, you can quickly identify whether the HDMI ports are operating correctly or if there is an underlying problem.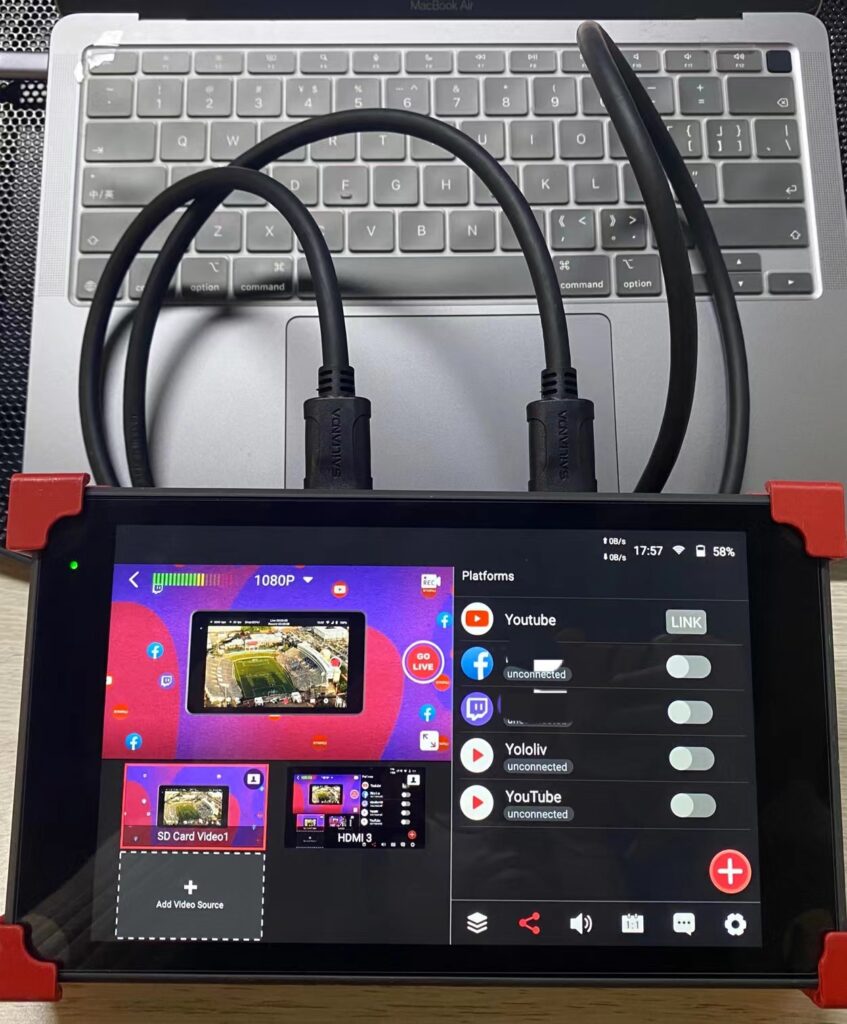 Why Perform the HDMI-in-Loop Test?
If you encounter issues with capturing camera footage through the HDMI port on your YoloBox, it's essential to diagnose the root cause. The HDMI-in-Loop test helps determine whether the problem lies with compatibility issues or if it's a hardware malfunction within the YoloBox. 
How to Perform the HDMI-in-Loop Test:
Performing the HDMI-in-Loop test is a straightforward process. Here's what you need to do:
Prepare the HDMI to HDMI cable (make sure it's a reliable and functioning cable)
Identify the HDMI-in port and the HDMI-out port you want to test on your YoloBox. These ports are usually on the top side the of screen on the right and middle.
Connect the HDMI-in and HDMI-out together with the cable you have
Power on your YoloBox unit. Check if the event monitoring page is captured through the HDMI port and is displaying correctly on the YoloBox screen.
If you can see the mirrored monitor page displays correctly, it indicates that the HDMI ports are functioning correctly, and there might be compatibility issues or other factors causing the problem. If the preview window is totally black without any picture, it suggests a potential hardware issue with the HDMI ports on your YoloBox. In this case, further troubleshooting or contacting customer support may be required.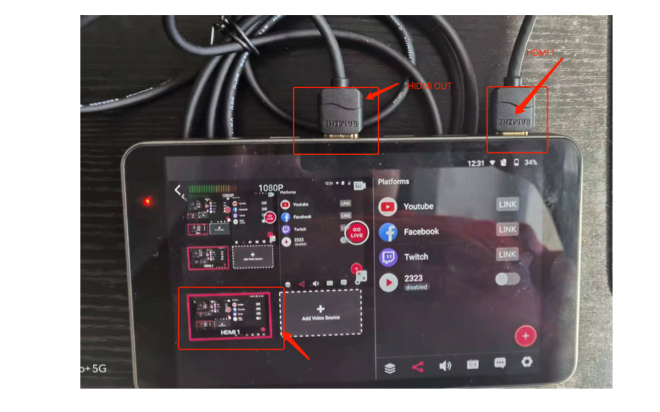 Wrap Up
The HDMI-in-Loop test is a valuable tool for YoloBox users to determine whether the HDMI ports on their devices are working correctly. By performing this simple test, you can quickly identify if the issue lies with compatibility or if there is a hardware problem within the YoloBox itself.
 979 total views,  3 views today

Cerise is a support specialist at YoloLiv with three years of experience working as a Customer Support Specialist in the consumer electronics industry. She also produces articles including video productions, tips and tricks and expert knowledge in the audiovisual industry.