More or less, most of you must have encountered some difficulties during live streaming. Maybe you've had issues accessing the local network during a live stream, picking the right microphone for more professional streams, or transmitting a video source for remote live productions and more. No one is born perfect, so it is when it comes to live productions.
In order to provide you with the best live streaming experience using YoloBox and YoloBox Pro, we combed through a variety of devices, tools, and accessories and found the following 18 that we believe will be of great help to enhance your live streaming experience, 10 of them are also recommended by Aaron Parecki, our favorite Youtuber.
#1. PK1 YoloBox Cage
The PK1 cage for the YoloBox is a fantastic way to be able to attach all sorts of things to the YoloBox and put the YoloBox on a tripod or other stands.
The cage is made up of four main parts. There're the two aluminum bars on the top and bottom, and then there are two side pieces and a couple of accessories for the cage that comes in the box.
It comes with one of the handles that you can use on top to be able to mount things on the top. But you can also buy two additional handles that you can use for the side, and those give you these cold shoe mounts to be able to attach other accessories to this as well. There's also a screw adapter kit to be able to use a SmallRig monitor mount on the top bar.
#2. SmallRig Monitor Mount
If you use the YoloBox for your own livestreams, then chances are you want a camera pointing towards you where you can also use the YoloBox.
Putting a camera on the top of the YoloBox makes a lot of sense, that way you're able to look at the screen here and you're not that far away from looking at the lens. You can use the replacement screws that come in the kit to attach this SmallRig monitor mount to the top alum um bar. It's a very strong mount that way, it's metal on metal and your camera can sit on top of that.
#3. Short HDMI Cables
ShoortHDMI cable is also a very practical and useful accessory for live streamers. Now of course, depending on your camera, you may need the micro HDMI to full or a full to full. So make sure you double-check what HDMI port your camera has.
Using a short HDMI cable means you can keep a lot of that clutter away, and you don't need to worry about wires hanging off everywhere.
Purchase the short HMDI cable: https://www.amazon.com/dp/B074FFJP3H?tag=apky2b-20&geniuslink=true&th=1
#4. Wireless Video Transmission Systems
Wireless video transmission systems transmit a video signal wirelessly from one location to another. You can, of course, run along the wire for a second and third camera into the box. But using wireless HDMI transmitters allows you to have a roving camera that you don't have to worry about being tethered to.
There are several models of wireless HDMI transmitters available on
the market, among which Hollyland models are the most popular ones used by YoloBox users. Another benefit of it is has a built-in cold shoe adapter.
A lot of the other ones have 1/4 inch tripod screws, which are fine for most things. But in order to mount it to a cage, for example, the PK1, you have to have extra screws and things.
With the built-in cold shoe on Hollyland 400S Pro, you can directly attach it to the cold shoe mounts available on the cage, so you can pick any of the cold shoe mounts available on the cage like either the ones on the back or the ones on the side handles.
#5. Hollyland Lark150 Microphone
There are several different options for getting audio into the YoloBox. If you are using the YoloBox to film yourself and you're very close to it, the built-in camera microphone may actually be good enough depending on your camera. But if you're using the secondary camera wirelessly, a wireless microphone allows you to walk around.
Both the Hollyland Lark150 and the Røde Wireless Go II are excellent options.
You can connect the wireless receiver either directly into the YoloBox or into your camera that feeds the audio in through HDMI. One advantage of running the audio into your camera is that you ensure that your audio and video are in sync in case your camera's HDMI port has a significant delay. There are some audio delay options available in the YoloBox though if you really need to.
The other advantage of running the audio receiver into the camera is that you could also then record a backup copy of your video on the camera itself.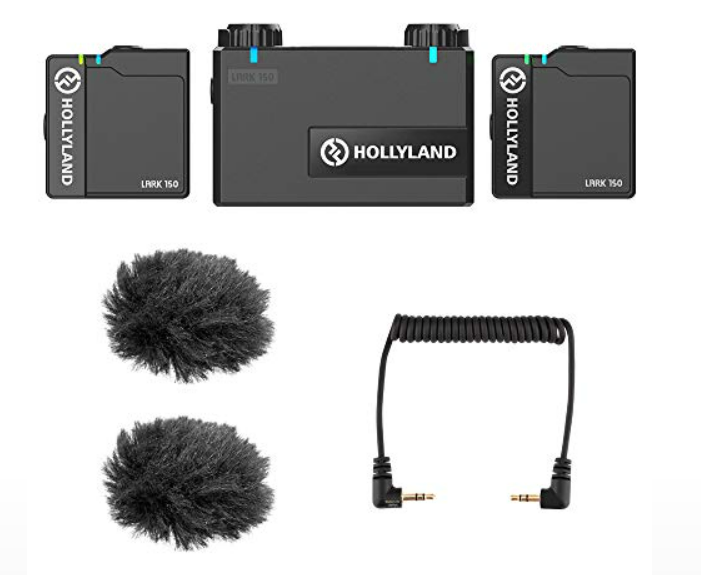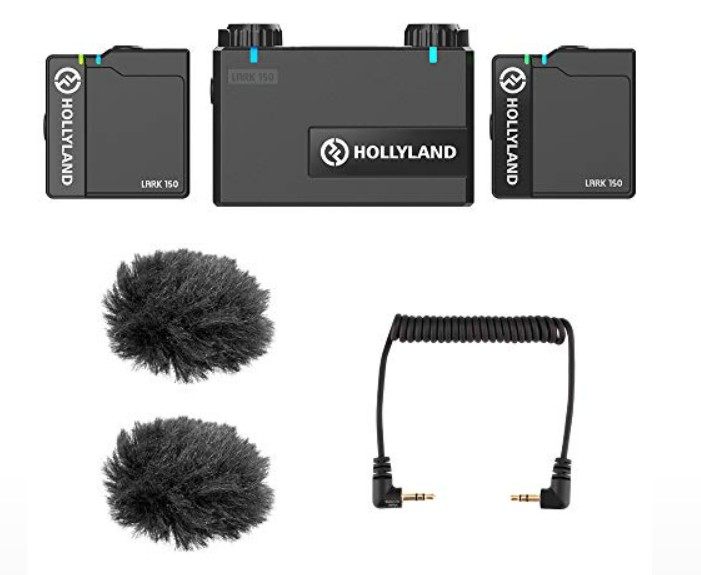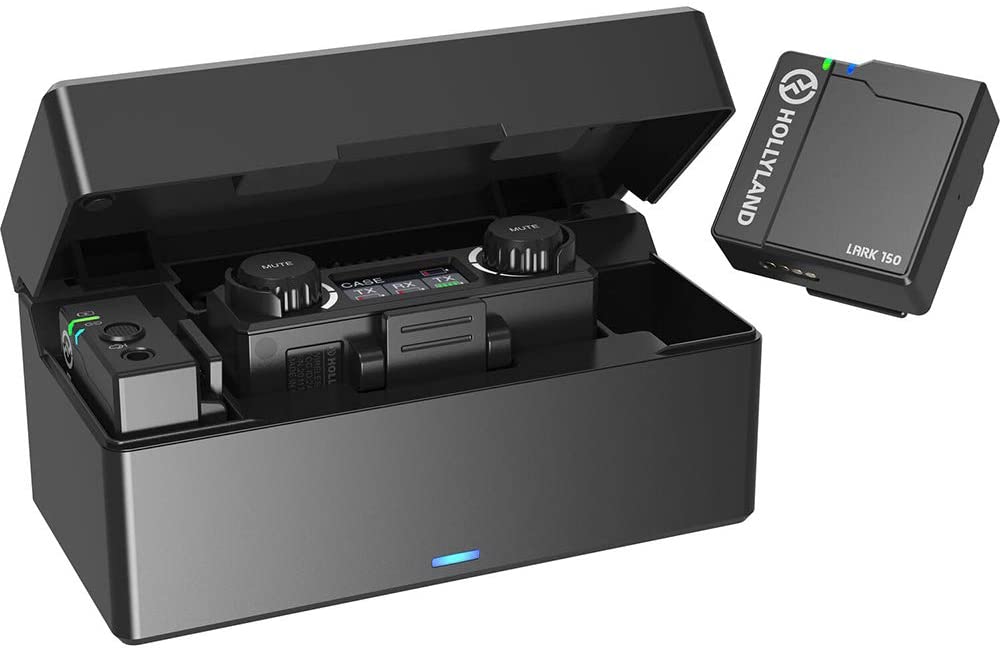 #6. Aputure MC RGB Light
Now, let's now talk about lighting. One of my favorite lighting kits for traveling is the Aputure MC lights.
These are RGB panels, and they can go anywhere from cool to bright white as well as full RGB. They have a built-in battery which lasts a decent amount of time, so they're actually a great option for using with this whole kit. There's a tripod screw on the bottom of the light, so if you get one of these little cold shoe adapters that let you attach it to a cold shoe again, you can attach it to the cage. You can put these lights on the side handles, that way they're facing you when you're staring at the camera.
#7. USB Battery
So far, everything we've attached to this does have its own built-in battery. The YoloBox has a battery, your camera has a battery, these lights have batteries and the microphone has a battery. But these batteries may last a different amount of time, so it may be worth it to bring an extra backup battery to power these things.
Ravpower and Anker are the two large USB power banks that Aaron tends to use. We definitely recommend at least connecting one to your camera.
#8. Zoom H6 External Audio Recorder
So if you're planning on doing anything more complicated than just running a microphone into the YoloBox, I would probably recommend using an external mixer and doing all of your audio mixing there, that will give you more fine grained control over your audio mix.
As far as which audio mixer to use, well, almost anything will work. It depends on what other kinds of things you're planning on connecting to it and what other features you need.
"One of the ones I've had good luck with in the past is the Zoom H6 recorder."

Aaron Parecki
It's also a built-in recorder so you can record a backup track there. It has XLR inputs on the sides and you can run line in as well. And then it has a line out you can run into the YoloBox.
To see the full recommendations by Aaron Parecki, please the video below
There are many other useful accessories that are not mentioned by Aaron Parecki. Make full advantage of it will significantly boost your live video productions.
#9. LiveU Solo
LiveU Solo can bond all the available networks together for a more strong signal without solely relying on the WiFi, Ethernet or the SIM card, which sometimes becomes very unstable especially in a crowd. With LiveU Solo, no more worries even when you're on a poor network. To learn how to use YoloBox with LiveU Solo, check this "Yolobox & LiveU Solo: Winning Combination!" video from James Kilroy.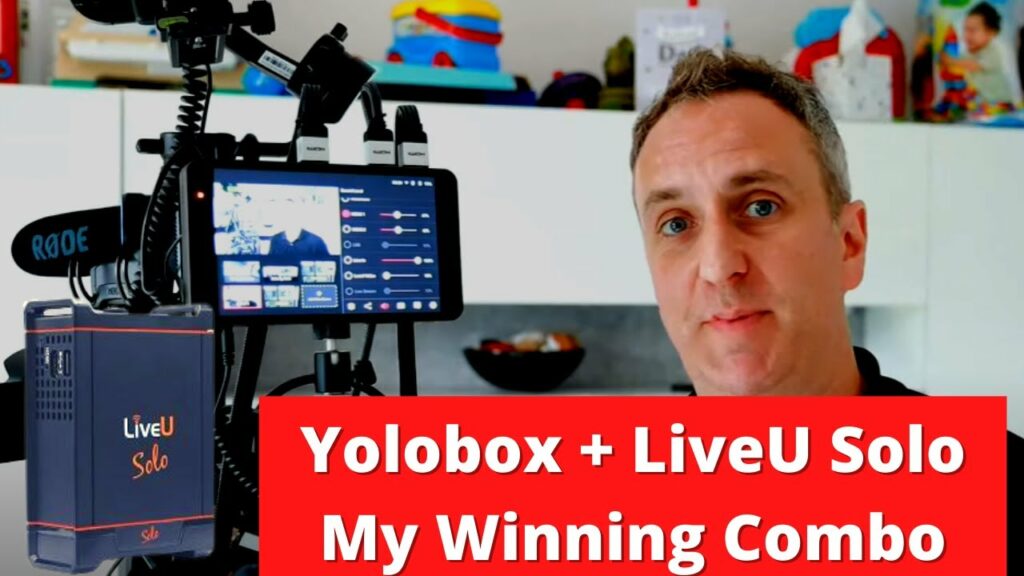 #10. PK1 YoloBox Desktop Stand
For those who use YoloBox or YoloBox Pro primarily on a desk in a more or less permanent installation, getting a stand would be very convenient and helpful. With mounting points along the sides, back and top, you can attach a wide range of accessories to your stand. The rear of the stand has two built-in cold shoe mounts so you can attach wireless mic receivers and other accessories directly to the stand.
If you'd like to get one, check out this link https://pk1.tv/pk1-yolobox-stand/
#11. Speedify
What if you don't want to purchase an extra device for simply bonding, here is another option – Speedify. Our favorite live streaming YouTuber Aaron Parecki shows you step by step how to install Speedify on YoloBox/YoloBox Pro so as to bond all three network connections available for your live streams! Or simply check this tutorial for a step-by-step guide.
#12. BlackMagicDesign ATEM Mini
One of the most frequently asked questions we've come across is can you use ATEM Mini or ATEM Mini Pro with YoloBox. The answer is absolutely yes. Using ATEM Mini or ATEM Mini Pro output to YoloBox or YoloBox Pro to have extra HDMI inputs is the biggest reason for this. If you happen to have an ATEM Mini/ATEM Mini Pro in hand and need more cameras for your live stream, be sure to try this combo.
#13. Rode Wireless GO II
Every streamer knows that stream quality is crucial for successful live streaming. But the live stream is far more than just videos. When it comes to professional live streams, audio plays a huge role too. Rode Wireless Go II is also a good option that works well with YoloBox and it is surely worth an investment. If you're using the Røde Wireless Go II, you need to charge each of the pieces individually with USB-C cables. Or you can buy a third-party case that also charges all three together.
Charging Case for Røde Wireless Go II: https://geni.us/AAiIT
#14. Nighthawk M1 4G LTE Mobile Router
Nighthawk M1 router is an all-in-one completely portable 4G LTE hotspot router with unlimited data and no throttling. This is probably one of the most useful little gadgets you can have with you in your bag for live streaming, especially perfect for those who live on the go, or often live in an area with not-so-good providers.
If you prefer not to get an extra device or install Speedify for network bonding, Nighthawk M1 router is really a solid investment to keep you stay connected and ensure a smooth and quality live stream.
#15. Anker Portable Power Charger
A big challenge when it comes to outdoor live streaming is power, given that you may not have access to electrical outlets. For continuous live streaming, always be prepared to get a power bank with you without being interrupted and to provide the best live streaming experience for your audience.
This Anker portable charger is proven to work and is used by many of our users.
#16. YCONION Cage for YoloBox
If you mainly use YoloBox/Pro for outdoor live productions, a cage instead will be a necessity to protect it from being damaged. All the cables are easily fixed. The whole setup takes less than one minute. Go to the online store B&H or YC ONION's official website if you're interested in getting one.
#17. Emulator
The emulator can copy or synthesize the Extended Display Identification Data (EDID) from your HDMI display and relay it to your video source, to fix problems that may result from using third-party equipment such as video extenders, video switches or KVMs in your video setup. For anyone using camera that has issues connecting to the HDMI port of YoloBox/Pro or other encoders, the little pass-through device seems to solve the problem without adding too much bulk. If you have issues like the above, getting an emulator should solve your problem.
We will keep updating useful tools and accessories that are helpful for your live streaming. Do you have a favorite tool or accessory that you can't live without during a live stream? If you do, we'd love to hear about it in the comment section!
#18. Tallbrella
For users who mainly use YoloBox/Pro for outdoor live streaming, there're a lot of challenges and requirements. For example, broadcasting sports, parades, rallies, and more all take place under the sun (or rain, snow, etc). Often, you don't have a choice about the weather. You have to go where the action is. A tallbrella will be of great necessity to protect your live streaming gears and yourself from the unfriendly weather.
 9,413 total views,  51 views today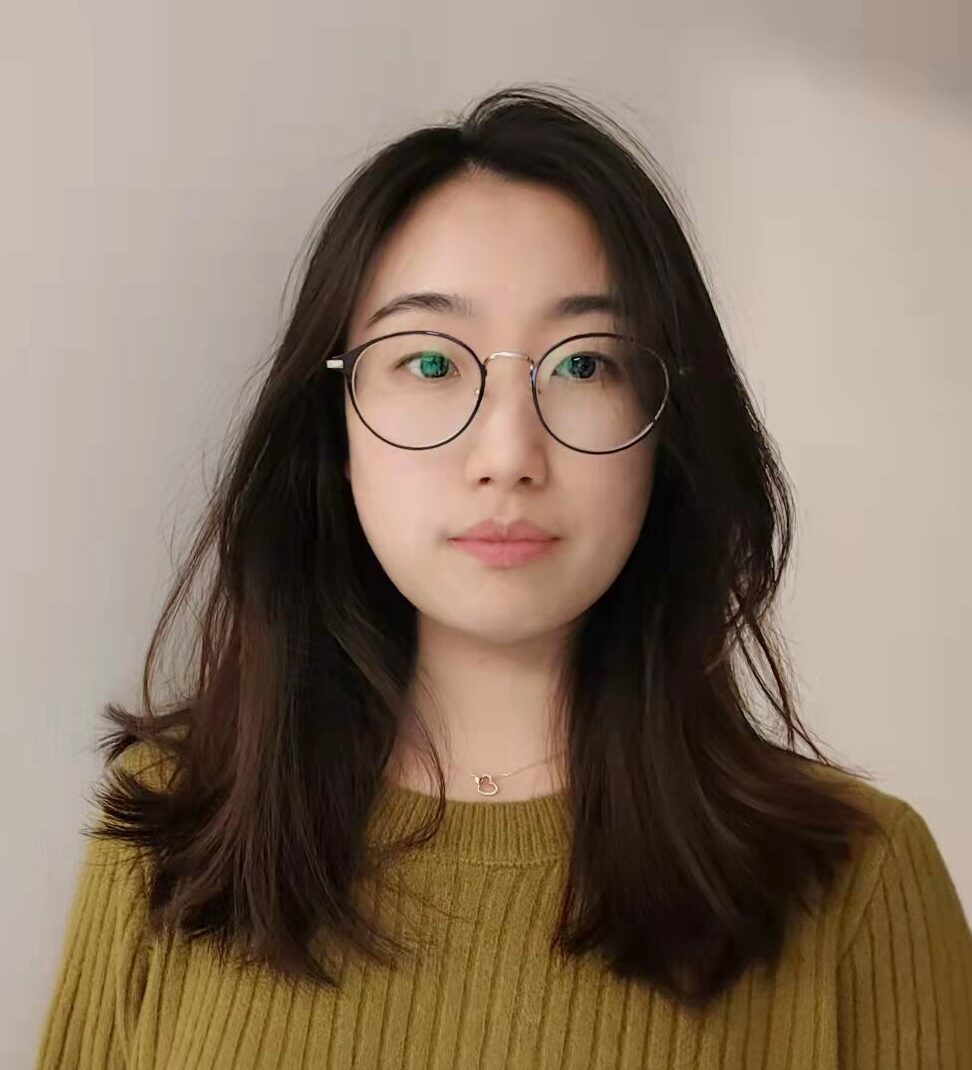 As product operation manager at YoloLiv,  Esther and her team stay focused on our customers' needs and constantly push forward new updates for YoloBox and Pro. Also, she contributed some blog posts from perspectives on how to enhance live streaming experience, live streaming sop for newbies, and more.