What's 24/7 Live Stream?
As the name suggests, 24/7 live stream is a continuous broadcast of content, such as video, audio, or a combination of both, that runs non-stop for 24 hours a day, 7 days a week. Whether you're looking to create your own live stream music, radio or news channel, or maybe you want to repurpose your previously recorded videos and stream them in the loop to increase channel subscribers and views, 24/7 Live Stream is an perfect option to do that for you!
Top 10 Reasons Why You Should Live Stream 24/7
1. Drive new traffic, monetize old videos
By launching a continuous live stream, 24/7 live stream is a great way to generate new traffic for you and monetize previously uploaded videos on your channels, and therefore promote your social media platforms or website. For brand marketers, it's a potent marketing tactic that should not be overlooked.
2. Stay in Favor of YouTube, Facebook and Twitch Algorithms
You can easily stay in favor of YouTube, Facebook and Twitch algorithms with continuous live streaming. The more you stream, the more views, which bring more subscribers. Win-win for both your audiences and your channels.
3. Build a loyal audience
Live streaming 24/7 allows you to build a community of loyal viewers who can tune in at any time of day or night. By providing constant content, you're giving your audience a reason to stay engaged and connected to your brand. With a loyal audience, you'll have a dedicated following who will tune in for your live streams and engage with your content on social media.
4. Reach a global audience
Live streaming 24/7 allows you to reach a global audience, regardless of time zone or location. With the rise of remote work and virtual events, people are more open to tuning in to live streams from around the world. By having a 24/7 stream, you can cater to viewers who might be on the other side of the world and want to watch your content during their waking hours.
5. Boost your brand visibility
Live streaming 24/7 can help boost your brand's visibility and awareness. With constant content, you're able to maintain a strong online presence and reach new viewers who might not have found you otherwise. By using keywords and tags, you can make it easier for people to find your stream and increase your chances of being discovered by new viewers.
6. Drive engagement
Live streaming 24/7 can drive engagement by encouraging your viewers to participate in your content. With real-time comments and interactions, you can build a community around your brand and encourage viewers to share their thoughts and opinions. This can help you better understand your audience and improve your content over time.
7. Create a sense of community
Live streaming 24/7 can also create a sense of community among your viewers. By providing a platform for viewers to interact with each other and share their thoughts and opinions, you can foster a community around your brand. This can lead to more engagement, loyalty, and advocacy for your brand over time.
8. Improve your content strategy
Live streaming 24/7 can also provide valuable insights into your content strategy. By analyzing viewer engagement, feedback, and behavior, you can gather data on what works and what doesn't. This can help you improve your content strategy over time and create content that resonates with your audience.
9. Stand out from the competition
Finally, live streaming 24/7 can help your brand stand out from the competition. With so many brands vying for attention online, a 24/7 stream can set you apart and provide a unique value proposition for your viewers. By offering constant content, you're showing your viewers that you're dedicated to providing value and building a community around your brand.
10. Generate revenue
Live streaming 24/7 can also be a source of revenue. By incorporating ads, sponsorships, or donations, you can monetize your stream and generate income. With a 24/7 stream, you'll have more opportunities to include these revenue streams and create a steady source of income for your brand.
Who Is 24/7 Live Stream For?
There are several scenarios where 24/7 live stream is commonly used, including:
News Channels
Radio
Music
Education
Gaming
Shows
Sports
Conferences and Events
Wildlife & Nature
Entertainment
Religious Services
Travel and Tourism
City Life
Product Demonstrations
Health and Wellness
Personal Broadcasting
And many more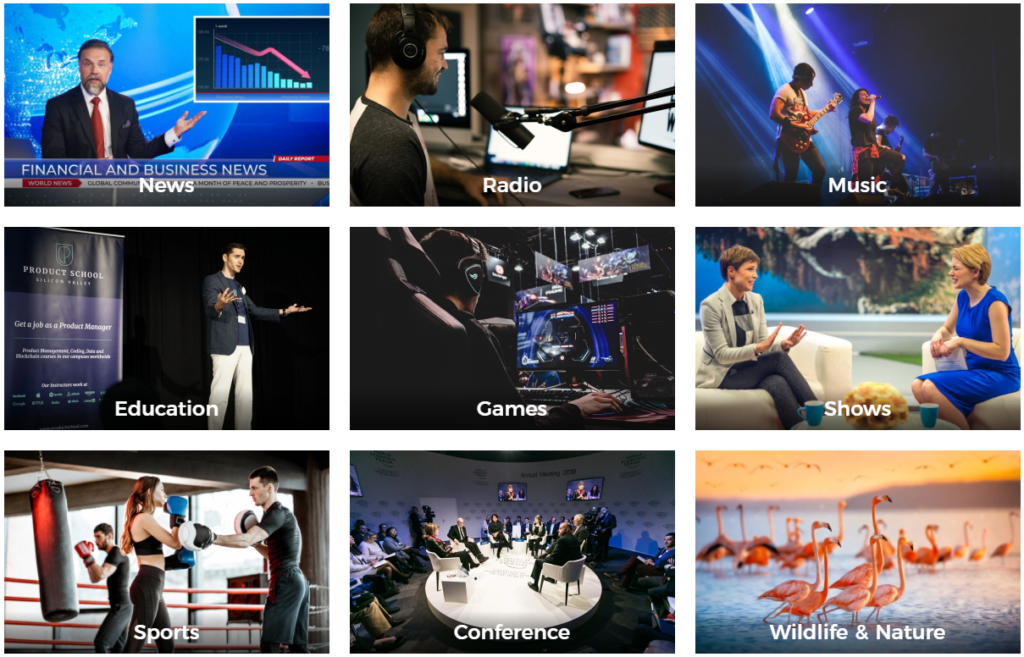 Step-By-Step Guide to Create 24/7 Live Stream on YoloCast
1. Set Up a Video Source
YoloCast 24/7 live stream works with all streaming hardware encoders, software encoders and live streaming apps on the market. Simply copy and paste the Key and URL in your streaming encoders like OBS, YoloBox, vMix, then your 24/7 live stream is ready to go.
2. Choose Destinations
Choose destinations where you want your viewers to watch. You can select up to 15 destinations simultaneously including Facebook, YouTube, Twitch, your own website and more.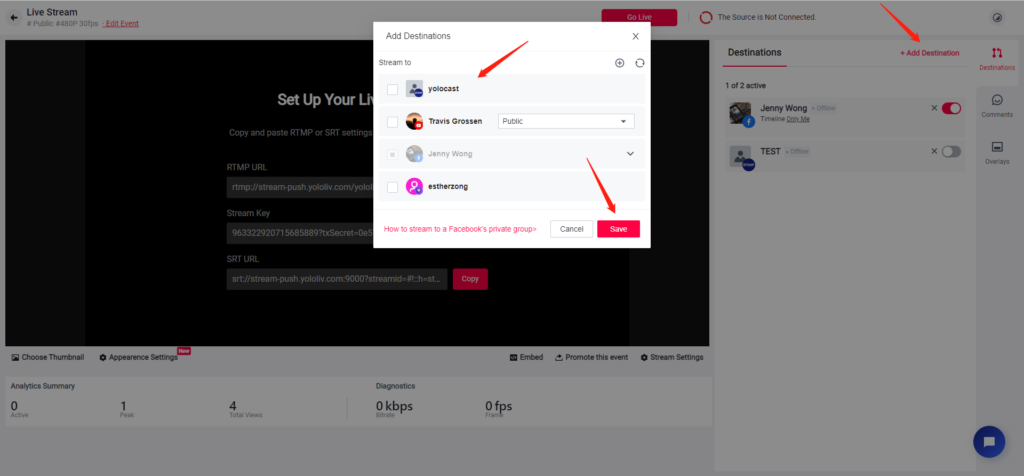 3. Setup with Your Encoder & Go Live
Once you've completed the setup with your encoder, the 24/7 Live Stream on YoloCast will show "The stream has been connected, but your event is not on air." Then click the "Go Live" button to go live. YoloCast takes care of the live stream and keeps it running 24/7 non-stop for you. Then you can close your device up and focus on other things.
For more detailed tutorials of setting up OBS and YoloBox for 24/7 live stream, please check: https://help.yololiv.com/en/articles/6983708-schedule-24-7-live-streaming
Wrap Up
Live streaming 24/7 can be powerful in driving new traffic to your website and social media platforms, building loyal audiences, reaching a global audience, boosting your brand visibility, driving engagement, generating revenue and more! By creating a constant stream of content, you can stay connected with your audience and build a strong online presence that will benefit your brand in the long run.
If you haven't tried 24/7 Live Stream yet, log into YoloCast and give it try now! Start your 14 days free trial now: https://dashboard.yololiv.com/user/register!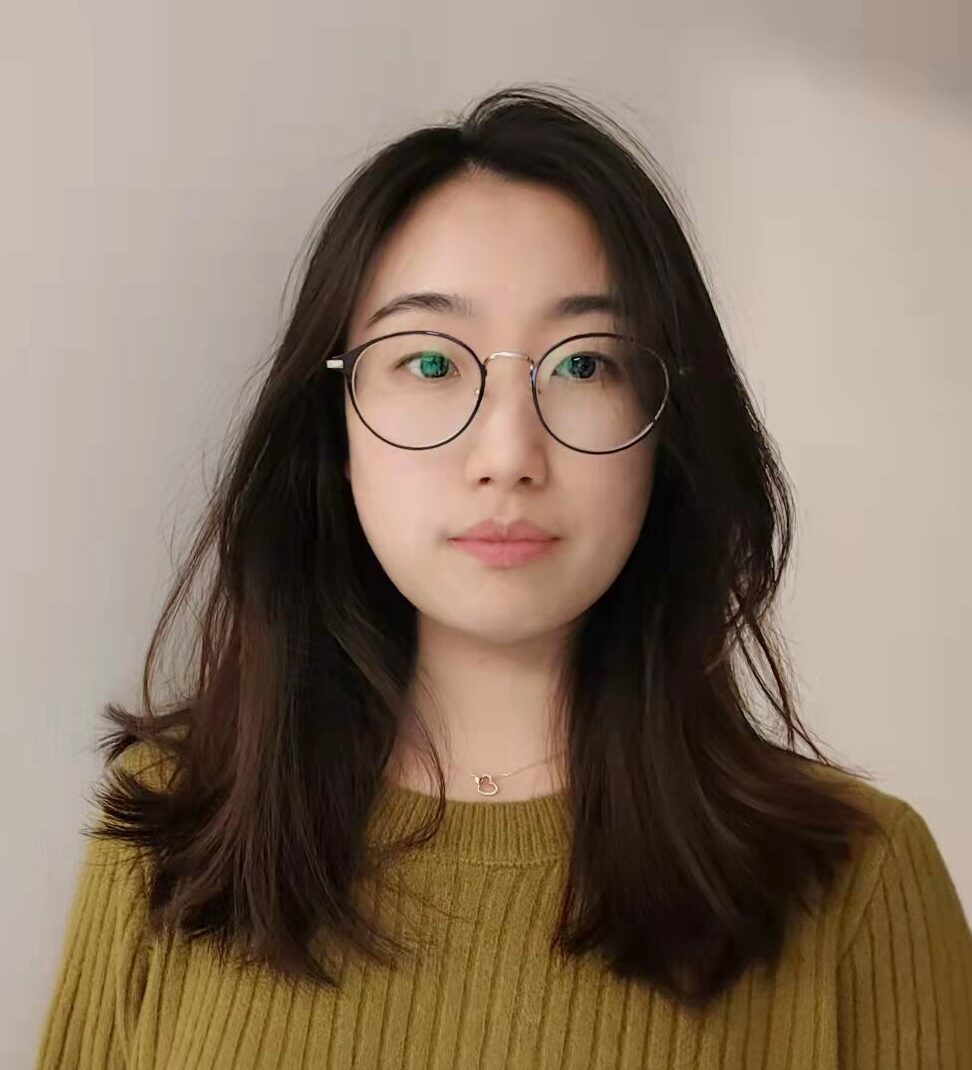 As product operation manager at YoloLiv,  Esther and her team stay focused on our customers' needs and constantly push forward new updates for YoloBox and Pro. Also, she contributed some blog posts from perspectives on how to enhance live streaming experience, live streaming sop for newbies, and more.