One of the standout features of YoloBox is its ability to stream to multiple destinations at the same time. With YoloBox, you can effortlessly stream to platforms like YouTube, Facebook, Twitch, and RTMP simultaneously, expanding your reach and maximizing your audience engagement.
Simplified Setup Process
Setting up multi-streaming with YoloBox is a breeze. Here's a step-by-step guide to get you started:
Create an Event: Start by creating an event on YoloBox. Write the name and description for the event you want to use.
Access Settings: Once you have created the event, navigate to the settings menu located on the right end of the icon list. Here, you will find various configuration options for your stream.
Choose Streaming Mode: Within the settings menu, select the "Streaming Mode" option. This will allow you to configure your streaming settings.
Enable YoloLiv's Multi-Streaming Service: Within the streaming settings, you will find an option to enable YoloLiv's Multi-Streaming Service. This powerful feature is what enables you to stream to multiple destinations simultaneously.
Select Destination Platforms: After enabling the multi-streaming service, choose the platforms you want to stream to. YoloBox supports up to 3 destinations at the same time under the multi-streaming mode.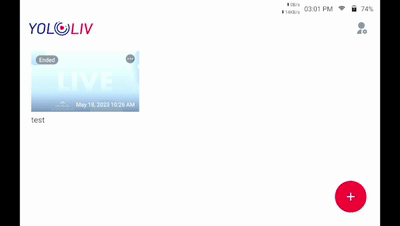 Note
For YouTube, Facebook, and Twitch accounts, you can only select one option among pages, groups, public, private, or unlisted. Choose the most suitable option based on your streaming requirements and audience preferences. If you want to stream to the same account within different options, like one for the FaceBook Group and another for the Page, you need to add one of these as an RTMP destination to stream to it at the same time.
 2,443 total views,  15 views today

Cerise is a support specialist at YoloLiv with three years of experience working as a Customer Support Specialist in the consumer electronics industry. She also produces articles including video productions, tips and tricks and expert knowledge in the audiovisual industry.