Hosting and conducting an interview-style video may be difficult, but editing it together can be even more challenging. A strong and compelling edit is essential for capturing the essence of the interview without losing the interest of your viewers. You need to know when and what to cut, how to edit, and which tools you should be using. This article offers a simple introduction to editing sleek and seamless interview-style videos and which tools will help you bring your vision to life.
What are video interviews?
A video interview is a popular video format in which the host asks their guest questions about themselves, their background, and their experiences. Typically, video interviews are one-on-one, but they can sometimes include multiple interview guests. Usually, they start with a certain angle, theme, or topic of conversation, though digressions are also normal.
Examples include customer testimonials, leadership interviews, podcast interviews, and street style interviews.
Why would you use video interviews?
You might be wondering why a video interview format is worth trying. Here are some of the advantages:
More engaging & interesting: Compared to audio interviews, video interviews offer your viewers more visual interest because not only can they watch while you talk, but you can include other visual props such as screenshares. This is also a great way for your audience to put a 'face to a name' and gain more insight into your interview guest. Additionally, a two-way conversation is more engaging compared to a solo speaker because listeners can enjoy the rapport and organic back-and-forth between the two speakers.
Use across different platforms: Video interviews are highly repurposable. You can create short-form clips to promote the full video across social media and generate hype around your latest interviews. It's also possible to turn your interviews into an interesting blog article or other written materials.
You can make them remotely: A huge advantage of video interviews is that you can conduct them remotely. Firstly, this minimizes the costs associated with recording this type of interview. Secondly, this infinitely broadens your reach in terms of who you can interview. Since location is no longer a factor, you can choose to invite people located all over the world.
5 Steps on How to Edit Interview Videos Professionally
Now that you know it's worth creating an interview video, let's teach you how.
1. Use the right tools and equipment
It all starts with how you record your video interview. The right recording tool and equipment are essential for a high-quality video interview. This will give you the best foundational material with which to edit together a snappy and engaging interview.
You need equipment and recording tools that help you capture the best possible quality audio and video. In particular, your recording software should create a seamless and stress-free workflow, so that there are no hiccups.
For editing, all you need are some headphones, a computer, and editing software.
2. Transcription
Producing a transcription of your video interview is non-negotiable. This is not only essential for making sure your content is accessible but also makes your life a whole lot easier during the editing process.
Transcriptions offer you a faster way to navigate through your footage. It makes it easier to find exactly what moments you'd like to keep or crop out. But you can also take things a step further. With today's AI technology, it's possible to edit your video recordings by simply deleting or editing your text transcript.
You can use your transcription to edit your video quickly and seamlessly. Using your transcript, you can quickly navigate to notable moments and get to grips with your footage. Then, you can edit your video like editing a Google Doc.
3. Cutting
Cutting an interview together is a fine-art. You don't want your final video to consist of too many jump cuts that are misaligned, nor do you want to bore your viewers with long digressions or unnecessary pauses.
The cutting process includes removing unwanted sections and segments, but also selecting the best highlights. You should also trim out long silences or filler words like 'um'.
Again, using a text-based editor will make this process a lot easier. Instead of playing your video over and over again, you can simply scroll through your text and see which clips to cut, keep, or edit.
4. Think about your narrative
Once you've got your refined recording, it's time to ensure it follows a smooth narrative. It's important to consider your interview's narrative arc carefully. You want to lead your viewers through a dialogue that flows intuitively and organically. This should inform your editing process and which clips make the cut.
You should aim to achieve a natural flow of dialogue and transitions between topics. It's also a good idea to consider any potential B-Roll you could include or music and sound effects to complement the mood you're creating.
5. Layout and final touches
Lastly, choose a video layout optimized for your sharing platform. This includes choosing the right dimensions but also how you'd display your speakers. You have several options. You could opt for a speaker-only view or keep both the host and interviewee's videos together.
At this point, you can also consider some other aesthetic fixes. This can include color grading, adding text or scene transitions, or even creating captions for your video interview.
Though you're playing with a well-known format, don't be afraid to go with your gut when you're editing your video interview. The biggest thing to keep in mind throughout the process is your viewer. Since you conducted the interview, it will feel tempting to try and preserve it in its integral form. But you want to prioritize your viewer's interests to make sure they stay engaged throughout.
Tips on how to make interview videos more interesting:
Do your research: You need to make sure you know your guest super well. This means doing your research properly before you conduct the interview. Prepping yourself with your guest's background, experiences, and stories, means you can ask more compelling questions that lead to exciting discussions.
Ask the right questions: Leading on from this, knowing your guest isn't enough. You need to craft the right questions to get the kinds of answers you're looking for. It's worth investing time in phrasing your questions properly and ensuring they flow naturally from one another.
Edit well: As discussed in this article, editing your interview well is essential. Even if you've got great raw footage, your edits will make or break your final interview. Use the right tools and read up on what makes a compelling interview.
Create a story: As part of your editing process, you should create an interesting story. This means building momentum, a strong narrative, and drawing your viewers in with exclusive insights about the interviewee.
Add B-Roll or Media: Adding media such as photos, B-Roll footage, or music is a great way to complement your existing video interview. This effectively conveys additional context to your audience or reinforces what's in the interview.
Bonus: Interview video questions for an engaging narrative
If you're out of inspiration, here are some questions you could ask your interview guest:
Tell me about a time you made a mistake. How did you learn from that experience?
What are you reading and watching right now?
How would you describe yourself to someone?
Are there any questions you think I should have asked you?
Who is your greatest inspiration or mentor?
What are common misconceptions of you?
Asking thought-provoking questions will keep the conversation engaging and provide your audience with valuable insights from your interviewee.
Conclusion
Editing an interview video is a crucial step in ensuring your content captures the attention of your viewers. By following the five steps outlined in this article, you can edit your interview video professionally, creating a seamless and engaging narrative. Remember to use the right tools, make use of transcriptions, cut strategically, think about the narrative flow, and add final touches for a polished result.
Remember, it's essential to prioritize your viewer's interests and maintain engagement throughout the video. A well-edited interview can leave a lasting impression on your audience and help build a strong connection between them and your brand.
So, go ahead and try your hand at editing interview videos. With the right techniques and tools at your disposal, you can create captivating content that resonates with your audience and leaves them wanting more.
 1,467 total views,  19 views today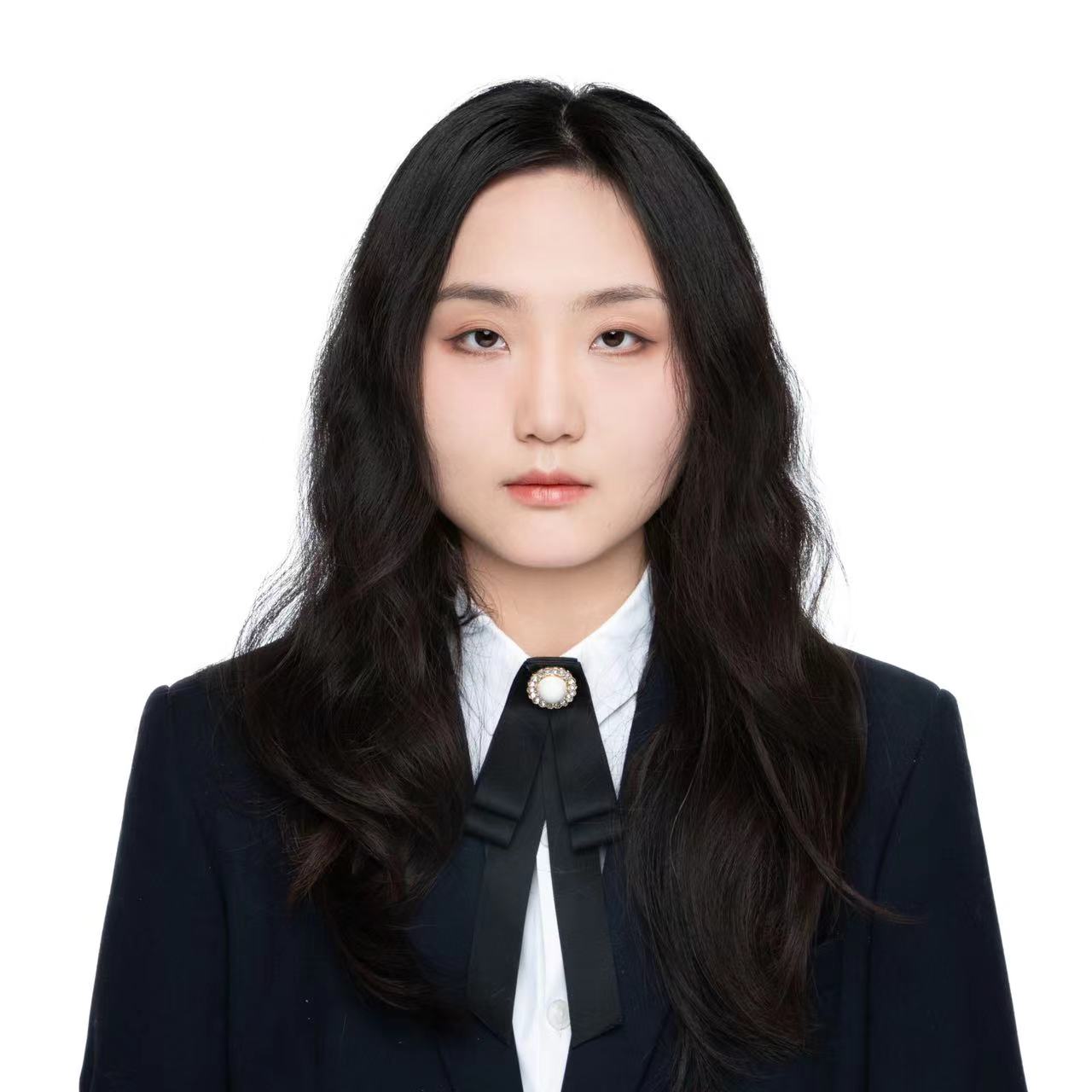 Pauline is a Marketing Specialist at YoloLiv, with over three years of experience in overseas digital marketing. She aims to produce high-quality and practical content for all tech lovers and dig deeper into the live streaming fields.