If you're looking to schedule an event and stream it on YoloBox, here's a concise guide to help you get started:
Schedule on YoloBox
Begin by scheduling an event directly on your YoloBox device.
Enter the event on YoloBox and choose YouTube or Facebook as your streaming destination. This will set up the basic details of your event on YoloBox and synchronize it to the platform side.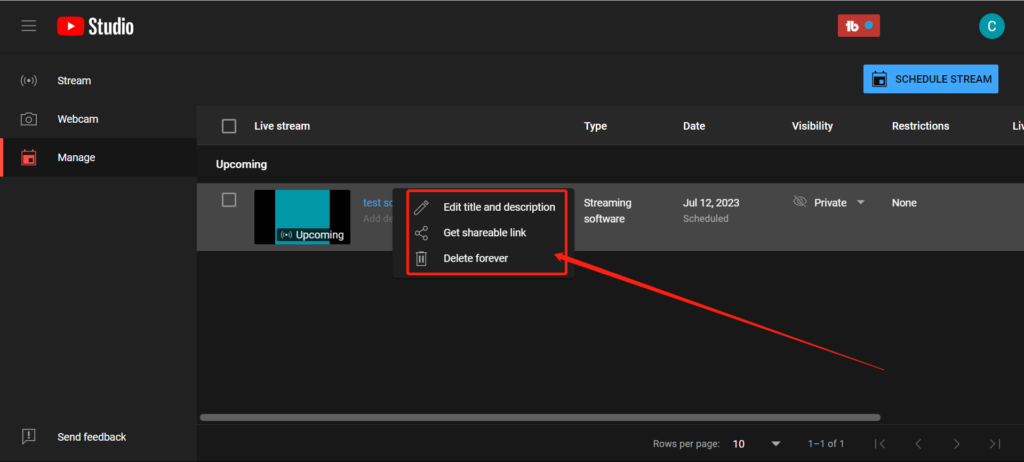 Access your YouTube Studio/Facebook Account on your computer and go to the dashboard
Enable Auto Start (Important for YouTube): It is crucial to enable the auto start feature for YouTube events. This ensures that your stream begins automatically at the scheduled time.
Customize Event Details: Modify the event details as desired, including the title, thumbnail, and any other necessary changes.
Copy the Stream Link and Share: Once you have finalized the event details, copy the stream link provided by YoloBox. Share this link with your audience to let them know where to watch the live stream.
Schedule on YouTube/Facebook
Create an event on YouTube and obtain the RTMP information. This information will be used to set up the RTMP destination on YoloBox.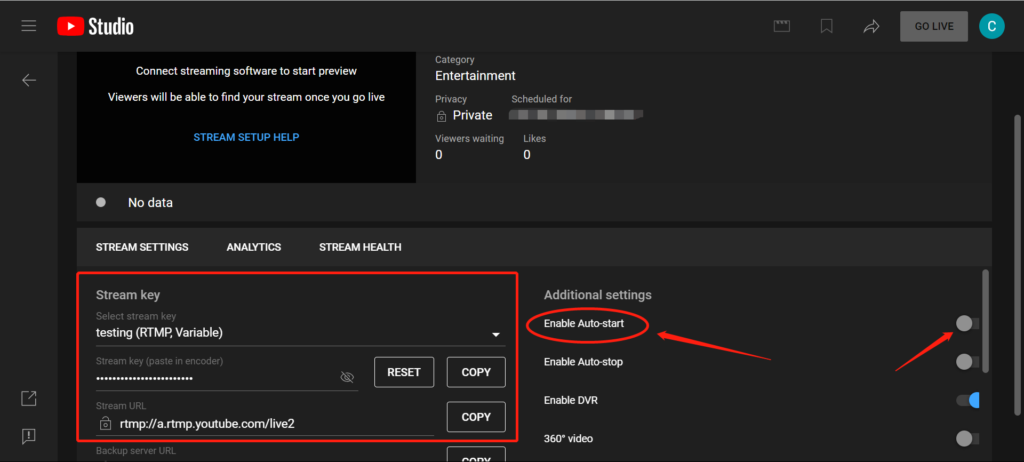 Add RTMP Destination on YoloBox: Input the RTMP information acquired from YouTube as the destination on your YoloBox device.
Prepare and Stream: When the scheduled time for your event arrives, create the event on YoloBox. Make all necessary preparations, such as setting up your equipment and ensuring a stable internet connection.
Finally, start streaming to the RTMP destination linked to YouTube.
Main Differences
The main difference between these two methods is the scheduling time:
YoloBox's schedule function is limited to one week.
On YouTube and Facebook, the scheduling time is longer, allowing for events to be scheduled further in advance.
Note: If you are using YoloCast with its scheduling function, you can schedule events even further in advance than on the platform side.
By following these steps, you'll be able to schedule your events and stream them seamlessly using YoloBox. Enjoy your live-streaming experience!
 1,307 total views,  7 views today

Cerise is a support specialist at YoloLiv with three years of experience working as a Customer Support Specialist in the consumer electronics industry. She also produces articles including video productions, tips and tricks and expert knowledge in the audiovisual industry.