Intro
Recently, we interviewed the owner of the LC Production in California – Luis Camacho and how Luis helps the local automobile business, the Downey Nissan, California's #1 Volume Nissan Dealer sells more cars by live streaming. The sales agents found Luis through his multimedia production job at a local radio station and Luis is able to stream every Saturday for the car dealer.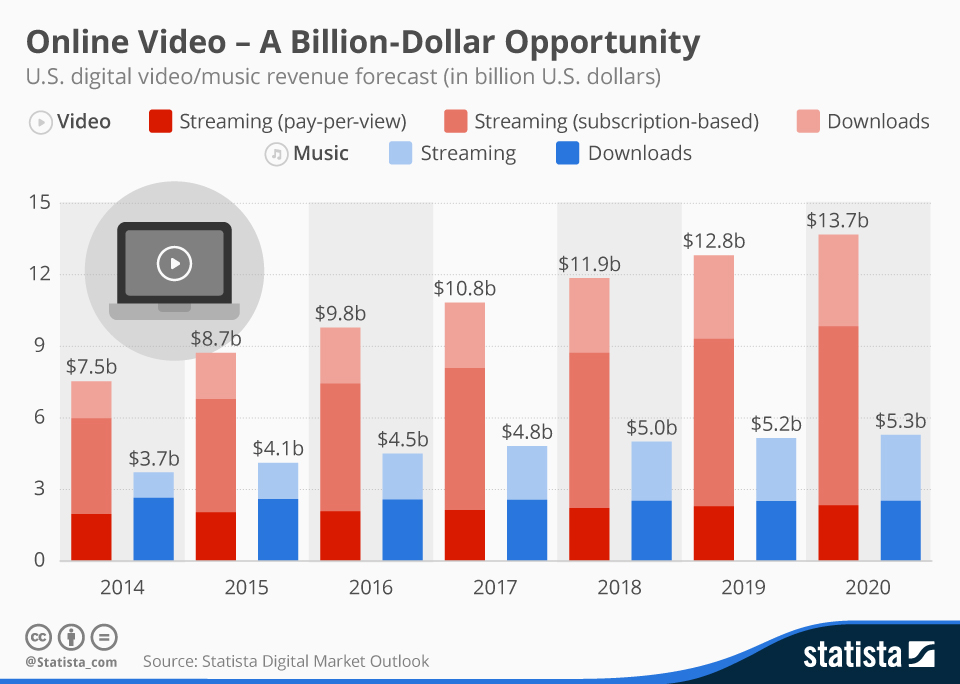 According to the research, live streaming is the next revolutionary notion that every business should include in its marketing strategy. We're looking at a billion-dollar opportunity here.
There is no doubt that live streaming is the most profitable way for business marketing.
Why Embraces Live Streaming To Boost Sales?
Videos help you get the attention of car buyers. According to research, 84% of video researchers plan to watch auto videos the next time they shop for a car.
Another study has shown that 69% of people who use YouTube while shopping for a car are more influenced by it than magazines, TV, or newspapers.
Data from Google revealed that more than half of car buyers watch 30 minutes or more of videos as part of their vehicle research. It also shows that car buyers generally enjoy watching live videos of test drivers, specs and features, and vehicle interior and exterior walk-through clips.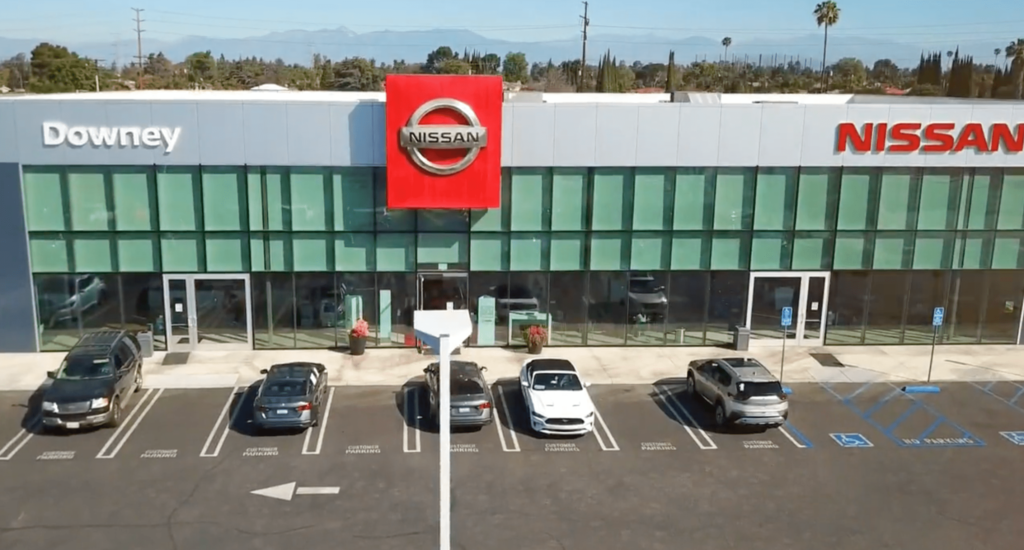 How To Use Live Stream to Sell More Cars Online?
To make live streaming content help you attract more customers, you need to do two things:
Create relevant video content. You can record short videos (1-5 minutes) of cars in your dealership and play them at the beginning of the stream;
Highlight additional services that you render while live streaming. Such services can include vehicle maintenance, advice for car owners as well as warning signals.
Livestreaming Setup
In this use case, the live streaming equipment includes the YoloBox Pro, Canon R5, iPhone 13, USB Webcam, a headphone for monitoring, and a mixer.
For video feeds, Luis is able to use multiple cameras with the YoloBox Pro. He connects the Canon R5 through the HDMI 1 port on the YoloBox Pro, then iPhone 13 as the second camera with a convertor through the HDMI 2 port. He also has a USB webcam as the third camera through the USB input on the YoloBox Pro.
For audio, Luis connects a mixer by using the line-in port on the YoloBox Pro which allows sending the feed directly and also a headphone to monitor the live event.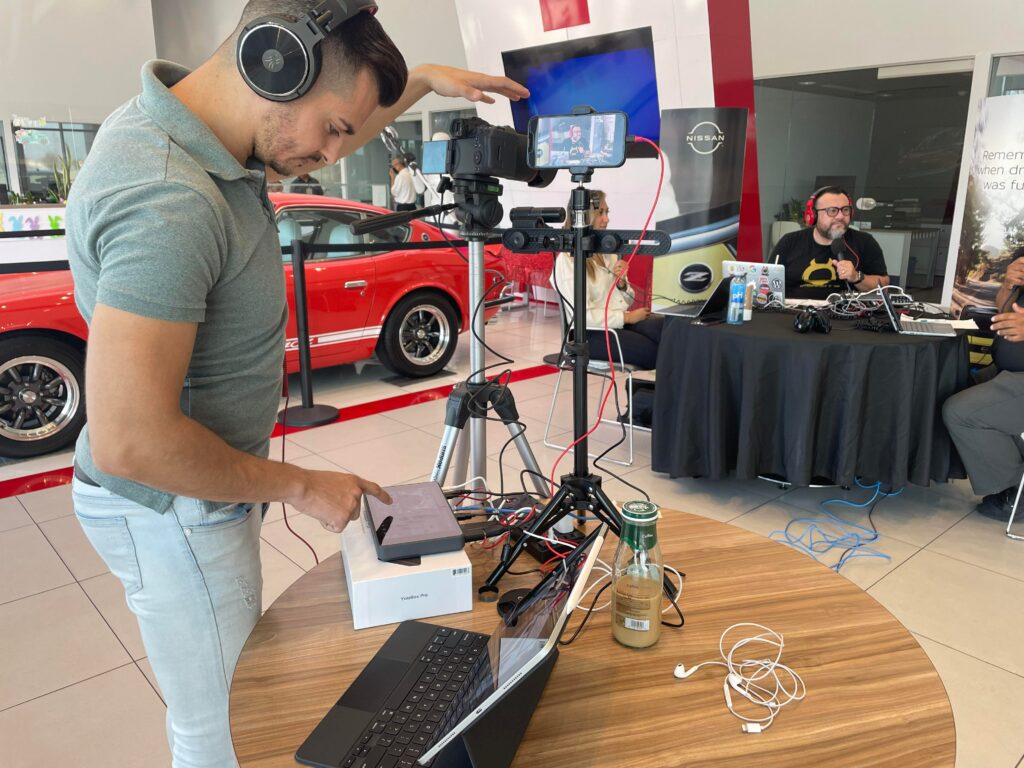 Why Choose YoloBox Pro?
Minimum Setup: It usually takes around 20-30 minutes for Luis to set up all the equipment and be ready to go live. Compare with his previous experience, it used to take up to 1 or 2 hours to set up and then broadcast. Using the YoloBox Pro saves Luis a lot of time and increases his productivity.
Stream Simultaneously to Multiple Destinations: Luis used to stream with iPad Pro and every time he had to pre-produce the footage and stream live through the "Live: Air Action" and he could only stream to one platform at a time. With the YoloBox Pro, he can stream to multiple destinations such as Facebook, YouTube, and Twitch simultaneously.
Multiple Cameras: Luis likes the fact that he can connect multiple cameras with both the YoloBox and YoloBox Pro. He can show audiences the event from different angles with different perspectives.
Favorite Features on YoloBox Pro
Add Overlays For a Pro Look: Luis found the ability to add PNG files as lower-thirds is really helpful. He takes the advantage of the built-in graphics by adding logos, lower thirds, countdown timer overlays and to achieve a more professional look stream.
Pre-loaded SD Card Videos: Luis loves the fact that he can also add pre-produced videos, which he uses as ads in between.  It's easy to use, the average person would not have trouble learning. The learning curve is not deep and long.
The Benefits
The benefits of using YoloBox Pro, not only helps Luis stay competitive in the local live streaming business but also help the local car dealer Downey Nissan increases its sales.
Maximizing the effect of live streaming can be a tool to drive sales. Remember that live streams revolve around building a strong relationship with your audience and creating a strong demand for your brand. Thanks to YoloBox, it makes it so easy to get started with streaming to multiple platforms at the same time, you can expand your reach quickly, efficiently, and without adding too much to your overhead.
Conclusion
The advice that Luis would have for new users is to not be afraid to mess up.  The only way to learn is by making mistakes.  Learn about different video and image formats to integrate into your live streams.
I cannot express how much I appreciate and enjoy this device.  It has made me stand out among other producers.  Although I am a 1 man TEAM, I have achieved great livestreams. YOLOBOX has been a game changer for my career.  Thank you all at the YOLOLIV company.

Luis
We'd love to thank Luis for chatting with us and sharing his use case on how a local car dealer increases its sales through the power of YoloBox's built-in features and live streaming. To learn more, you can visit: https://www.lcmultimediaproductions.com/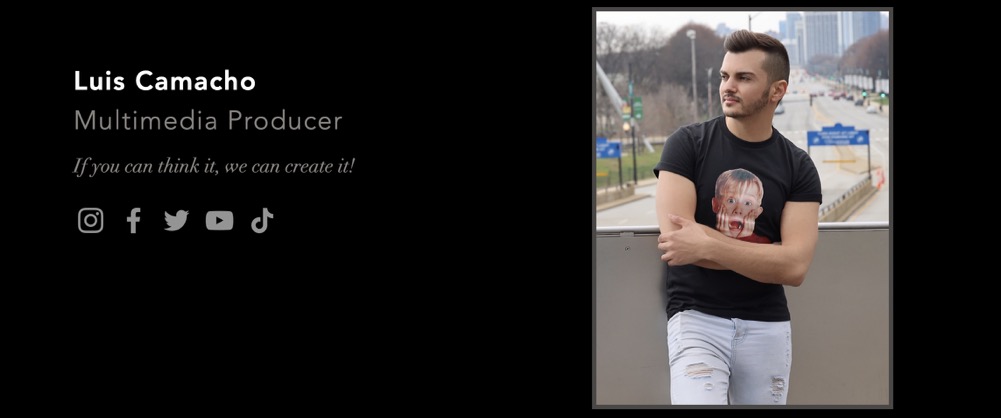 Read More
Nio and Tesla also turn to live stream events to boost sales. Research shows that EV makers in China have moved the battlefield from offline stores to the virtual world in a bid for customers' attention.
Live streaming appears to be a perfect fit for auto sales at a moment when fears of the epidemic have left shops bereft of customers and trying to prop up sales during a continuing downturn in the auto market.
In the right video below, Nio employees can be seen taking an ES6 electric crossover out for a drive on a frigid sunny morning, giving viewers a hands-on experience on what it's like to use the company's assisted driver system, Nio Pilot. In the left video, a host compares a Tesla with one of the company's own cars, pointing out differences in design and workmanship.
There is no doubt that more and more automobile dealers will embrace live streaming and increase online engagement with their audiences. And if car live streaming gains a widespread following, it could potentially allow companies to scale back their presence in brick-and-mortar stores, dramatically reducing overhead.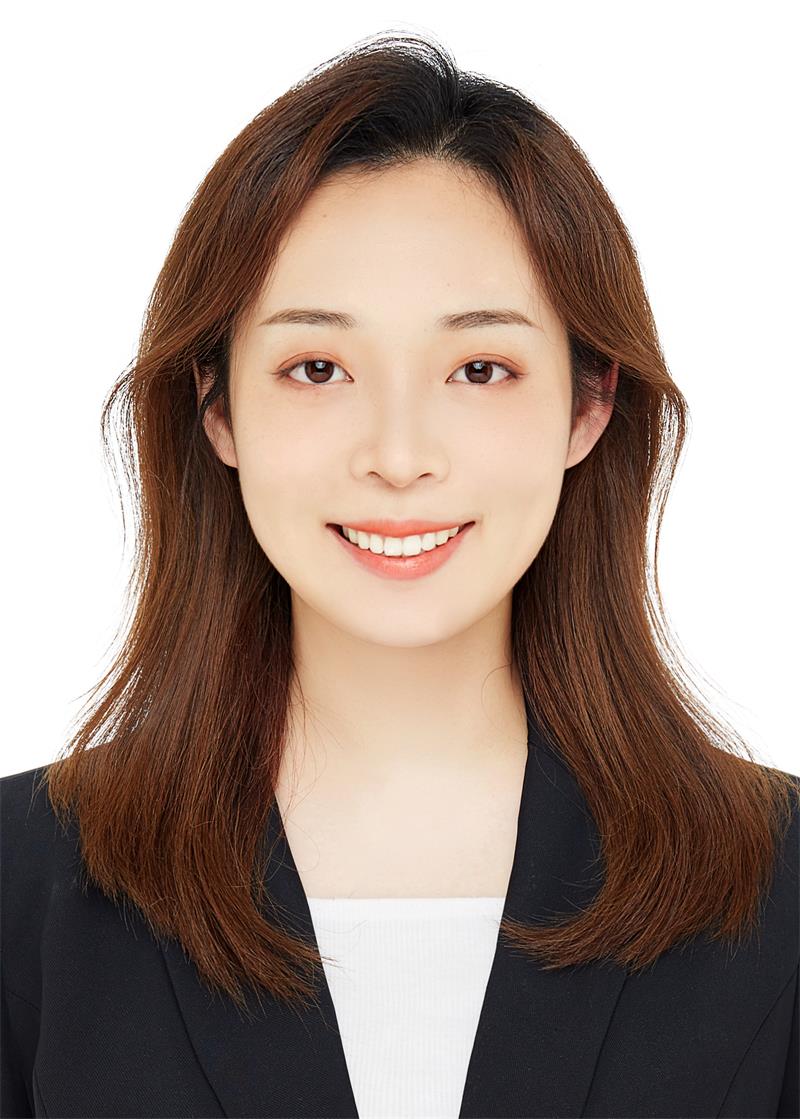 Karen, customer success manager at YoloLiv. She proactively looks out for customers' needs and suggests ways to help customers succeed with our products. All the successful use cases/ stories are the proof.