Thinking about starting your own podcast? Congrats — it's a great idea! With well over four and a half million (and counting) podcast listeners out there, podcasting continues to be worthwhile content for creators and businesses in all sectors.
What Is A Podcast?
A podcast is an audio show that can be streamed online or downloaded to your device. That's it! There are no rules when it comes to topics or format, which is part of why podcasts continue to grow in popularity: Creative freedom and niche audiences mean the possibilities are practically limitless.

Why Start A Podcast?
There are plenty of reasons why you might decide to start a podcast. A business may want to grow awareness or educate customers. Individuals may want to share knowledge, establish themselves as thought leaders, or entertain an audience. Your goals will influence your direction, so think about what you hope to accomplish.
How To Start Podcasting?
Find Your Podcast Niche
Considering the vast number of podcasts available (about five million), choosing the right niche is crucial. Your podcast niche encompasses your genre, topic, format, and target audience. Research popular podcast genres like comedy, news, true crime, sports, health and fitness, religion and faith, politics, and more.
Don't forget to use keyword research tools like Wordstream, SEMRush, and Ahrefs to gauge the level of interest in your chosen topic. Additionally, research competitors in your niche to add a unique spin to your content.
Podcast Formats
Selecting the right podcast format is essential for conveying your content effectively. Common podcast formats include monologue/solo, interview, storytelling, panel discussions, and more. Choose a format that complements your chosen niche and aligns with your content goals.
Podcast Target Audiences
Understanding your target audience is key to creating content that resonates with them. Different age groups have varied preferences, and your podcast's content should cater to their interests. Research demographics and listener behavior to tailor your episodes to your audience.
Plan Your Podcast Episodes
Once you've identified your podcast niche and target audience, start planning your episodes. Consider your podcast's topic and format to determine episode length and frequency. Having a solid plan in place will help you stay consistent and keep your listeners engaged.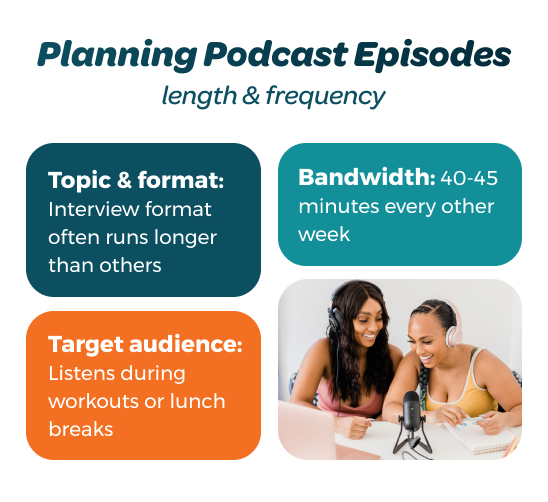 Choosing Your Podcast Episode Length And Frequency
There's no one-size-fits-all answer when it comes to episode length. The ideal length depends on your target audience's preferences and the depth of your content. Consider your listeners' habits and attention spans when deciding on episode length.
Ensure your episodes are neither too short nor too long, maintaining a balance between providing valuable content and avoiding overwhelming your audience.
Don't Burn Out — Plan To Be Consistent
Consistency is crucial for building an audience and keeping them engaged. Before launching your podcast, prepare several episodes in advance to ensure a regular release schedule. This will help you establish a routine and prevent burnout.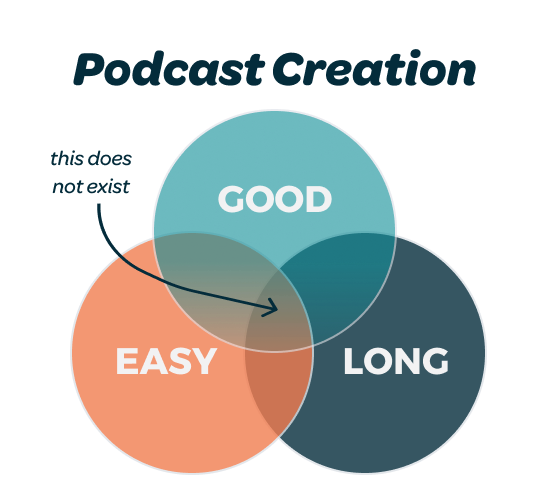 Enhance Your Podcast With Video
Adding video elements to your podcast can significantly boost engagement and visibility. Utilize platforms like YouTube and social media to incorporate video content alongside your audio episodes.
Choose Your Podcast Recording Equipment And Software
Investing in quality recording equipment and software will elevate the professionalism of your podcast. Choose a reliable microphone, audio recorder, headphones, and audio editing software to ensure your episodes sound polished.
Preparing A Podcast Recording Space
Create a suitable recording environment by selecting a small, quiet room and reducing ambient noise. Acoustic treatments like sound-absorbing materials, carpets, and curtains can help improve the audio quality.
Exploring Podcast Hosting Platforms And Directories
Selecting the right hosting platform is essential for distributing your podcast to various directories like Apple Podcasts, Spotify, and Google Podcasts. Research different hosting platforms to find one that aligns with your needs and goals.
Market Your Podcast
Effectively marketing your podcast is vital for growing your audience and increasing engagement. Use social media, your website, and email marketing to promote your episodes and interact with your listeners.
Podcast Graphics
Create visually appealing podcast cover art and logos that represent your brand and attract potential listeners. Visual branding plays a significant role in podcast marketing.
Inspire Audience Action
Encourage your audience to leave reviews, share your episodes, and engage with your content. Positive reviews and word-of-mouth recommendations can significantly impact your podcast's visibility.
Create A Podcast Website
A dedicated podcast website serves as a hub for your content and allows you to engage with your audience more effectively. Include an About page, episode summaries, show notes, and any exclusive content you offer.
Post Episode Transcrip
Transcribing your episodes makes your content more accessible and can improve your website's SEO. Transcripts provide additional value to your audience and cater to those who prefer reading over listening.
Sell Premium Content And Merch
Consider offering premium or exclusive content to your dedicated fans. You can also sell podcast merch to generate additional revenue and build a community around your podcast.
Leverage Social Media
Social media platforms are powerful tools for promoting your podcast and engaging with your audience. Share compelling content, conduct polls, and collaborate with other podcasters to expand your reach.
Collaborate And Cross-Promote With Guests
Featuring guest speakers in your episodes can help attract new listeners and expand your podcast's reach. Collaborate with other podcasters in your niche to cross-promote each other's shows.
Use Email Marketing To Grow Your Podcast
Leveraging email marketing is a powerful way to connect with your audience and keep them updated about new episodes, special events, and exclusive content. Build an email list by encouraging visitors on your podcast website to subscribe and provide valuable incentives, such as a free downloadable guide or a sneak peek of upcoming episodes.
Segment your email list based on interests and engagement levels, allowing you to send targeted and relevant content to specific groups. Regularly send out newsletters with valuable content, behind-the-scenes insights, and announcements to keep your audience engaged and eager for more.
Request Listener Feedback
Encourage listener feedback and engagement by creating a community around your podcast. Include calls to action in your episodes, asking for comments, questions, or suggestions. Respond to listener feedback promptly and consider featuring listener-submitted content or answering questions in future episodes.
Analyze Your Podcast Metrics
Track and analyze your podcast metrics to gain valuable insights into your audience's behavior and preferences. Hosting platforms and directories offer analytics tools that show download numbers, listener locations, and popular episodes. Utilize this data to refine your content strategy and cater to your audience's interests.
Network And Attend Podcasting Events
Attend podcasting events, conferences, and meetups to network with fellow podcasters and industry professionals. These events provide opportunities to learn from others' experiences, gain valuable tips, and potentially collaborate on future projects.
Continuously Improve Your Podcast
Never stop seeking ways to improve your podcast. Listen to feedback, analyze performance metrics, and stay updated on industry trends. Embrace new technologies and innovative storytelling techniques to keep your content fresh and engaging.
Monetization Strategies For Your Podcast
While passion for podcasting drives many creators, there are ways to monetize your podcast and turn it into a sustainable venture:
1. Advertising and Sponsorships
Once your podcast gains a substantial audience, you can approach potential advertisers and sponsors relevant to your niche. Sponsored ads and product placements can generate revenue for each episode.
2. Affiliate Marketing
Promote products or services through affiliate marketing, where you earn a commission for each sale made through your unique affiliate link. Partner with companies that align with your podcast's content and values.
3. Premium Content and Memberships
Offer exclusive or bonus content to dedicated fans through a membership or subscription model. This could include ad-free episodes, early access to new content, or behind-the-scenes insights.
4. Crowdfunding
Platforms like Patreon allow listeners to support their favorite creators by contributing monthly donations. In return, you can offer various perks, such as shout-outs, merchandise, or exclusive Q&A sessions.
5. Live Shows and Events
Organize live podcast shows or events where fans can attend in-person or virtually. Ticket sales, merchandise, and sponsorships for such events can be additional sources of revenue.
6. Brand Partnerships
Collaborate with brands or companies that align with your podcast's values and content. Create sponsored episodes or campaigns that resonate with your audience and provide value to your sponsors.
Troubleshooting Common Podcasting Challenges
As you embark on your podcasting journey, you may encounter some challenges. Here are common issues and tips to overcome them:
1. Lack of Listeners
Growing your audience takes time and effort. Be patient and consistent with your content, marketing efforts, and engagement strategies. Collaborate with other podcasters, cross-promote, and actively promote your episodes on social media.
2. Low Audio Quality
Invest in quality recording equipment and ensure your recording space is free from background noise. Take the time to edit and enhance your audio to deliver a professional listening experience.
3. Inconsistent Release Schedule
Plan and create episodes in advance to maintain a consistent release schedule. This consistency builds trust with your audience and keeps them coming back for more.
4. Difficulty in Monetization
Monetizing a podcast takes time, and it may not be profitable immediately. Focus on building a loyal audience first, and explore various monetization strategies as your podcast grows.
5. Burnout and Lack of Motivation
Podcasting can be demanding, and creators may experience burnout. Pace yourself, take breaks, and remember why you started your podcast in the first place. Seek support from fellow podcasters and consider collaborating on episodes to share the workload.
Conclusion
Starting a podcast can be an enriching experience, allowing you to share your passion, expertise, and stories with the world. With careful planning, dedication, and a commitment to continuous improvement, your podcast has the potential to resonate with listeners and become a valuable asset in your personal or business journey. So, take the leap, and happy podcasting!
Remember, the most successful podcasts are those that genuinely connect with their audiences, so stay true to your unique voice and vision throughout your podcasting adventure. Good luck, and may your podcast reach new heights!
 1,519 total views,  11 views today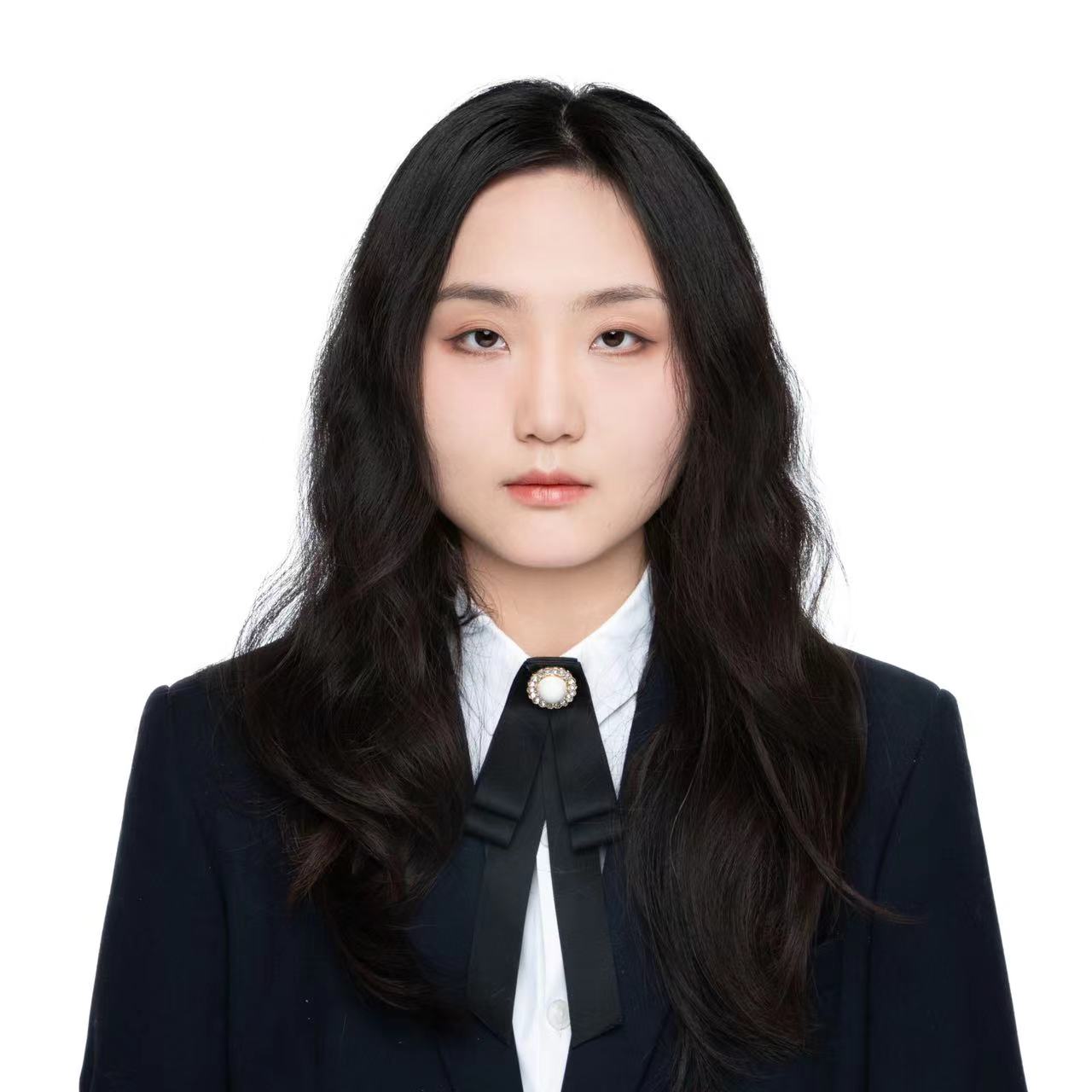 Pauline is a Marketing Specialist at YoloLiv, with over three years of experience in overseas digital marketing. She aims to produce high-quality and practical content for all tech lovers and dig deeper into the live streaming fields.