Every live streamer would love to add a wireless camera to their streaming setup. However, finding the right wireless camera isn't easy. Sometimes you may not have a good wireless camera on hand, or you might not want to purchase a separate wireless camera at all.
So, what's the solution? You may not realize it, but you may already have something incredibly powerful: the camera on your phone! This guide tells you how to turn your cell phone into a wireless camera. Let's get started!
Invite Guest Function
There are two ways for you to turn your cell phones into wireless cameras. Let's take a look at the first one: using the Invite Guest function of YoloBox.
Invite Guest is a premium feature that is built into YoloBox Pro and YoloBox Mini. Here're the specific steps for this usage:
Turn on the button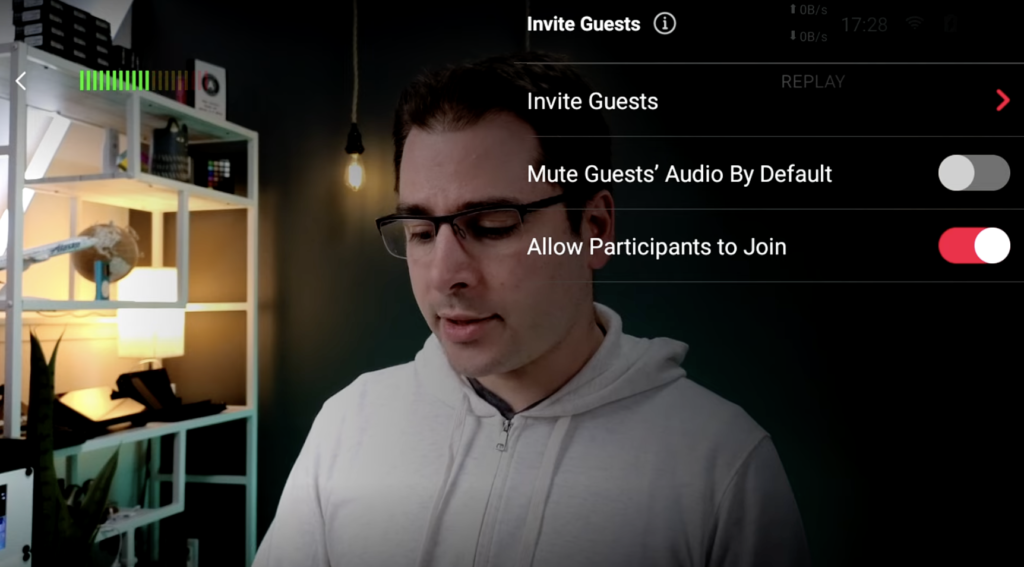 You should turn on the "Allow Participants to Join" button before inviting guests. Otherwise, this function won't be worked.
Send the invitation email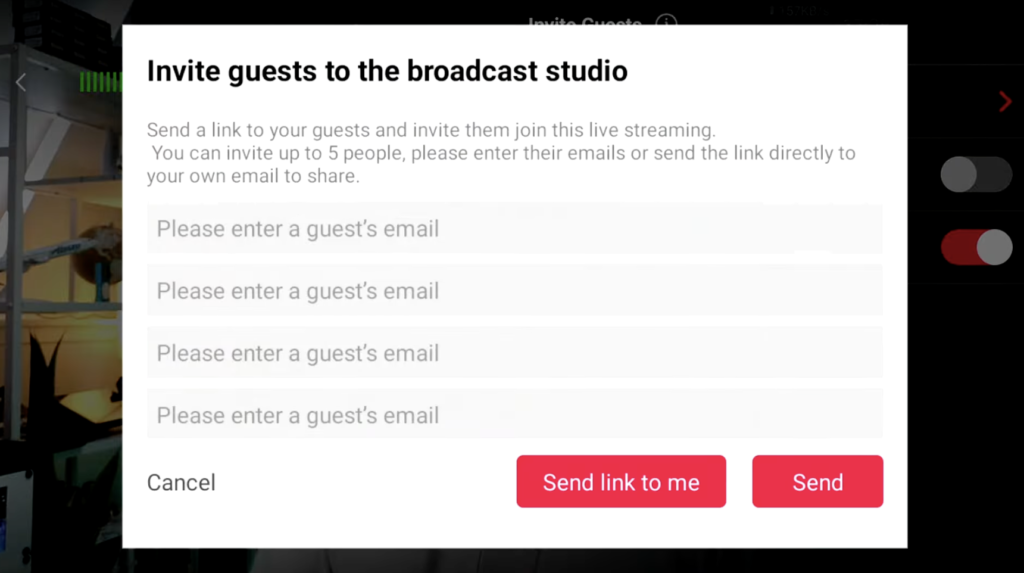 After clicking "send link to me", it will email a link to the address on your YoloBox Pro/Mini account.
Check out your email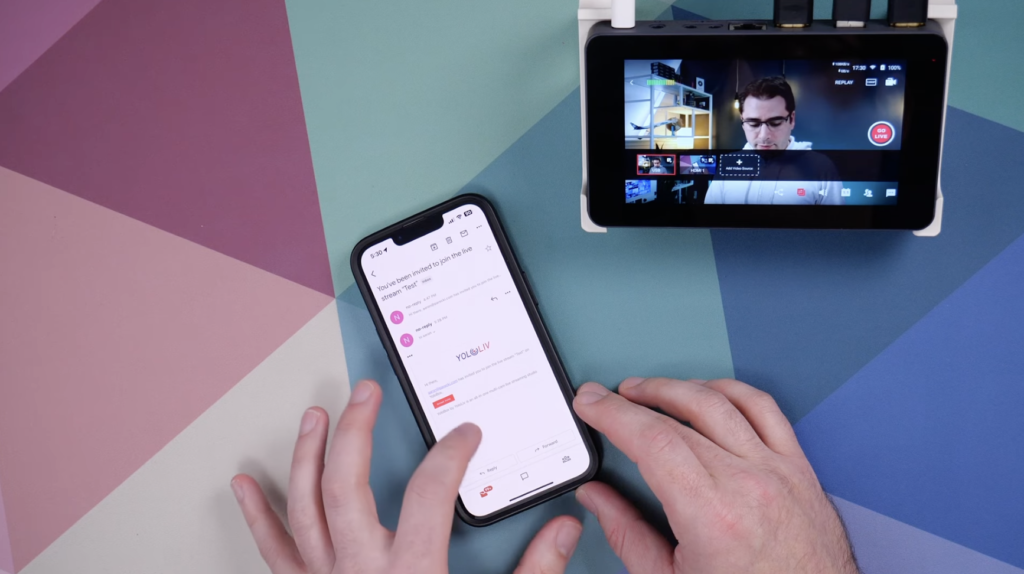 Then, you need to go into your email used for YoloBox Pro/Mini and click "accept the invite link". You'll get promoted to share your camera with the browser. After doing all these, you'll see your phone camera that pops up in the preview. Also, please turn your phone horizontally in a normal shape.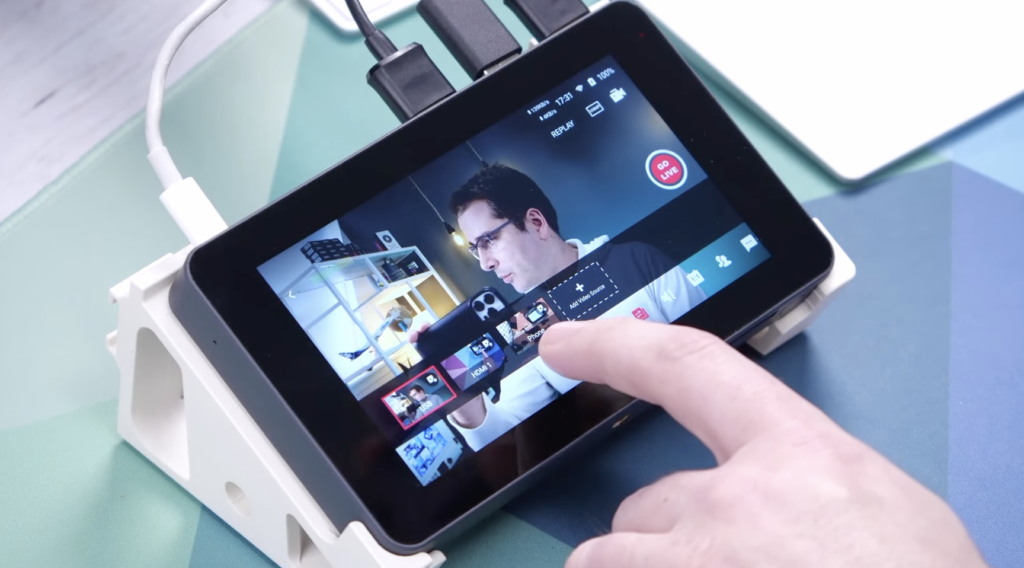 Using Other equipment
For iPhone
Here's the equipment required for this process:
An Independent WiFi network: we recommend using the Google Puck as it works well with multiple camera solutions.
A YoloLiv hardware: the YoloBox Pro/YoloBox Mini, or the original YoloBox.
An Apple TV For the iPhone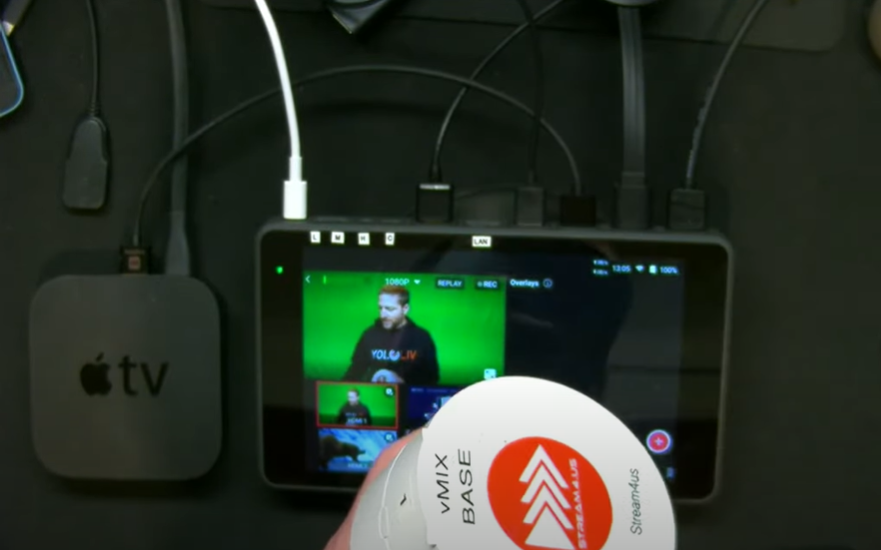 Firstly, you should connect your iPhone and Apple TV to the same WiFi network: navigate to the "General" menu and select "Network".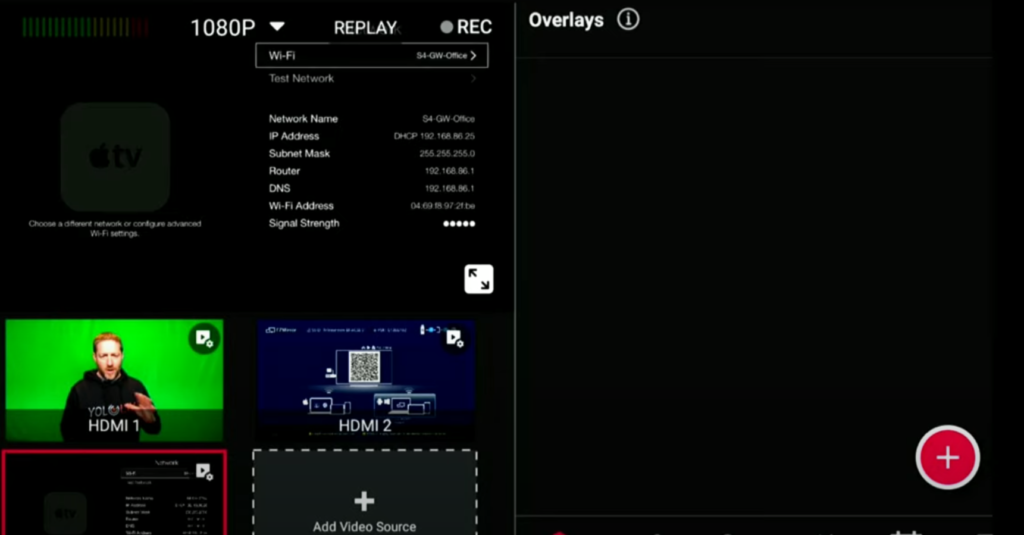 Then you can go to the menu on your Apple TV and select "Settings" to enable AirPlay on your Apple TV and give it a name for identification purposes.
Don't forget to set a security code to prevent unauthorized connections.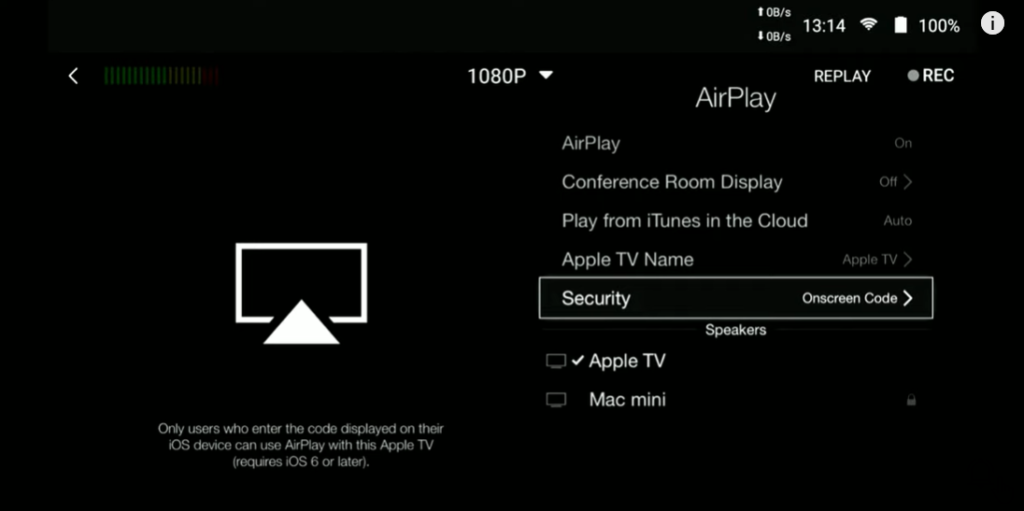 Then turn back to your iPhone, swipe up to access the Control center, tap on the screen mirroring icon, and select your Apple TV from the list.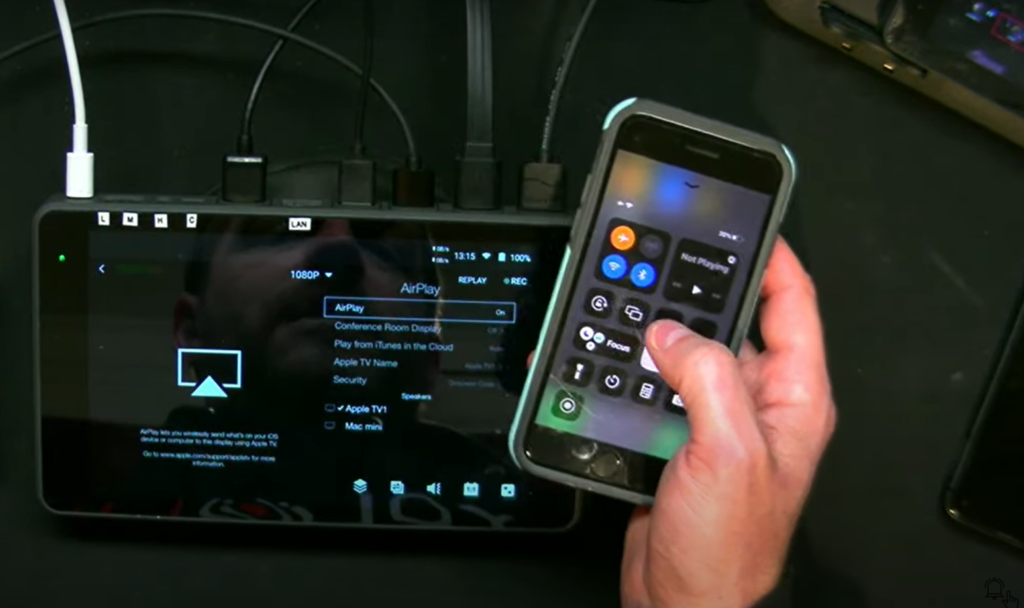 The on-screen code will show up on your Apple TV and enter it to establish the connection.
In order to start a live stream you need to launch a camera app on your iPhone and start using it as a wireless camera.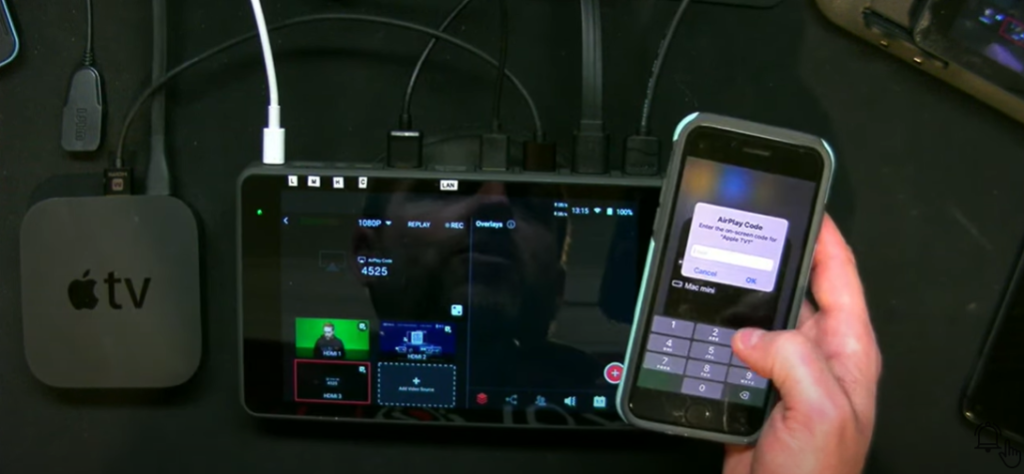 This is a great functionality to get your iPhone wireless to an Apple TV and then via an HDMI into your YoloBox Pro/Mini/OG. In that way, you can use these as wireless handheld cameras.
Note: To remove any overlays or unwanted elements from the iPhone camera app, you can use third-party apps like "True Visage" to get a clean output.
For Android phone
Here's the equipment required for an Android phone:
A WiFi network: The Google Puc.
A YoloLiv hardware: the YoloBox Pro/YoloBox Mini, or the original YoloBox.
A Chromecast or Miracast device for Android phones.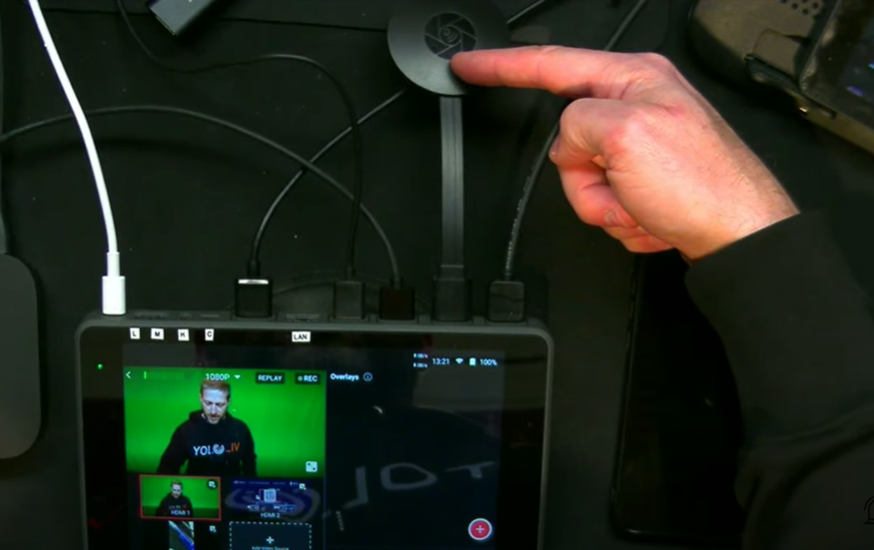 Like the way iPhone is set up before, you should connect your Android phone and the Chromecast/Miracast device to the same WiFi network. Remember to make sure that your VPN is turned off as it may interfere with the wireless connection.
To start with, you should install the Miracast app on your Android phone.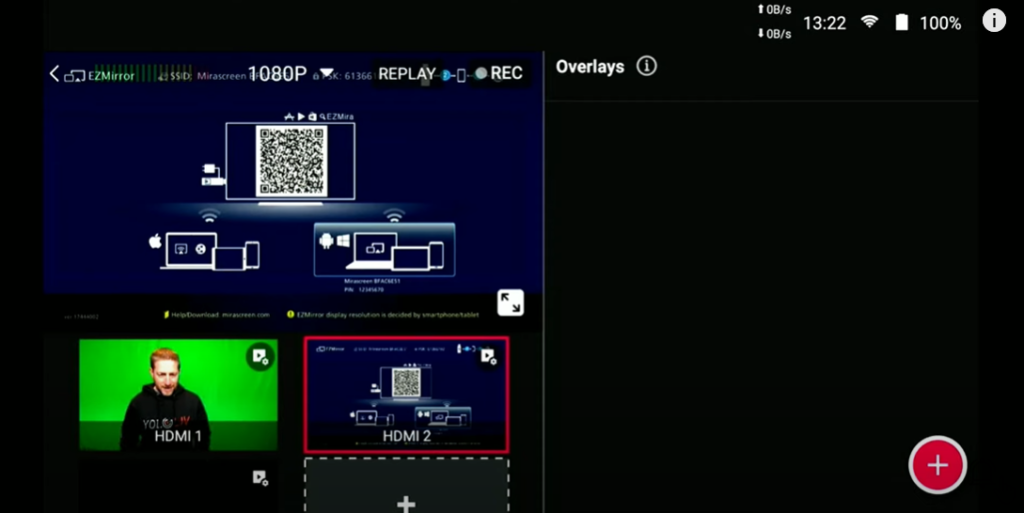 Afterward, you are supposed to connect your Android phone to the Chromecast/Miracast device using the Miracast app. Then you should open the Miracast app and scan the QR code displayed on the Chromecast/Miracast device.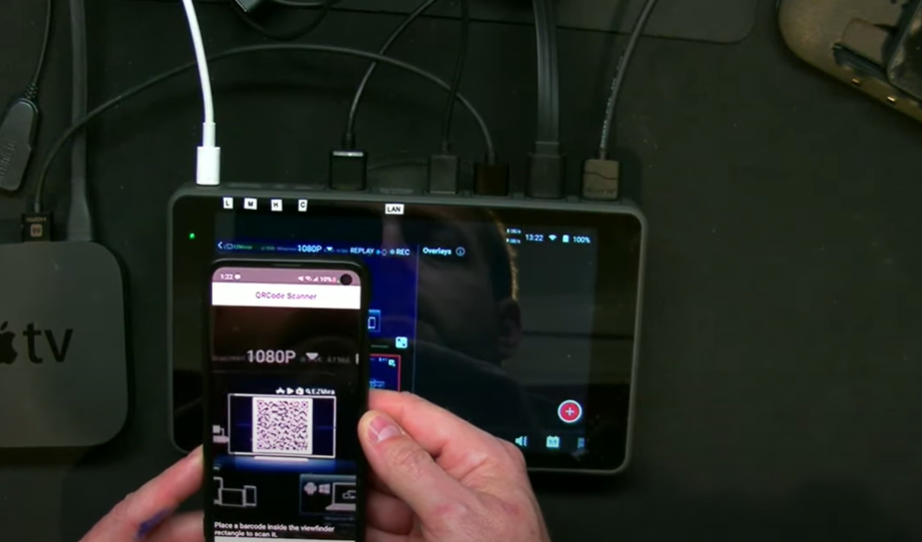 Then choose the "enable wireless display" option on your Android phone, and select the Miracast device from the list of available devices. Wait for the connection to establish.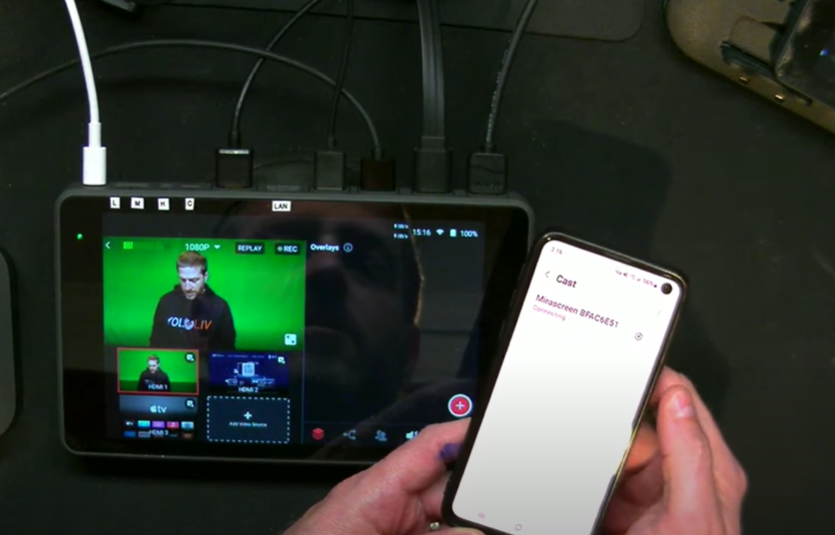 Once connected, your Android phone's screen will be mirrored on the receiving device.
Note: Currently, there is no dedicated app to provide a clean output for the Android phone's camera. However, you can still use the mirrored screen for capturing video or images.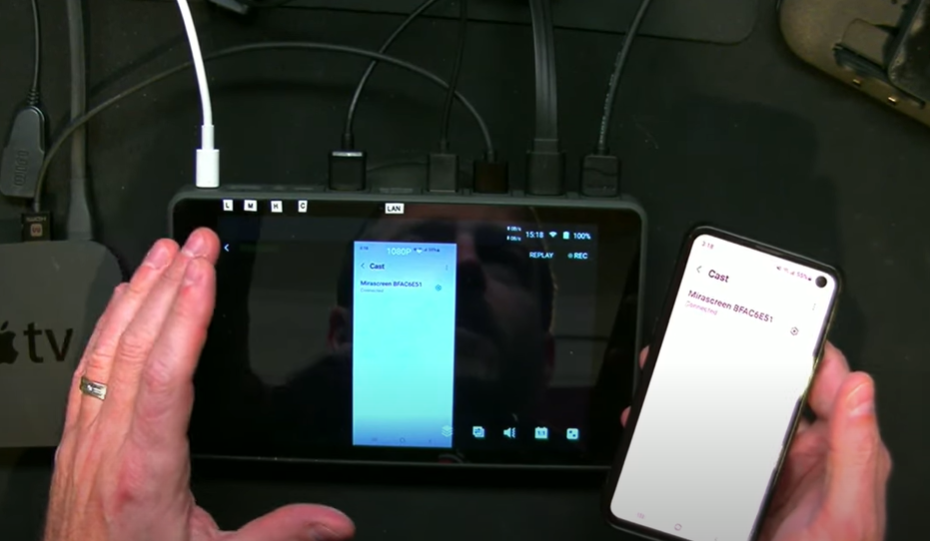 Conclusion
By following the steps outlined above, you can easily turn your Android phone and iPhone into wireless cameras. Whether you're using an Apple TV or a Chromecast/Miracast device, or the Invite Guest function, establishing a connection to your YoloBox Pro allows you to use these devices as wireless handheld cameras. This setup is especially useful for demonstrations and live streaming events where you can bring the surface of your mobile device directly into your YoloBox Pro for seamless integration.
 1,059 total views,  19 views today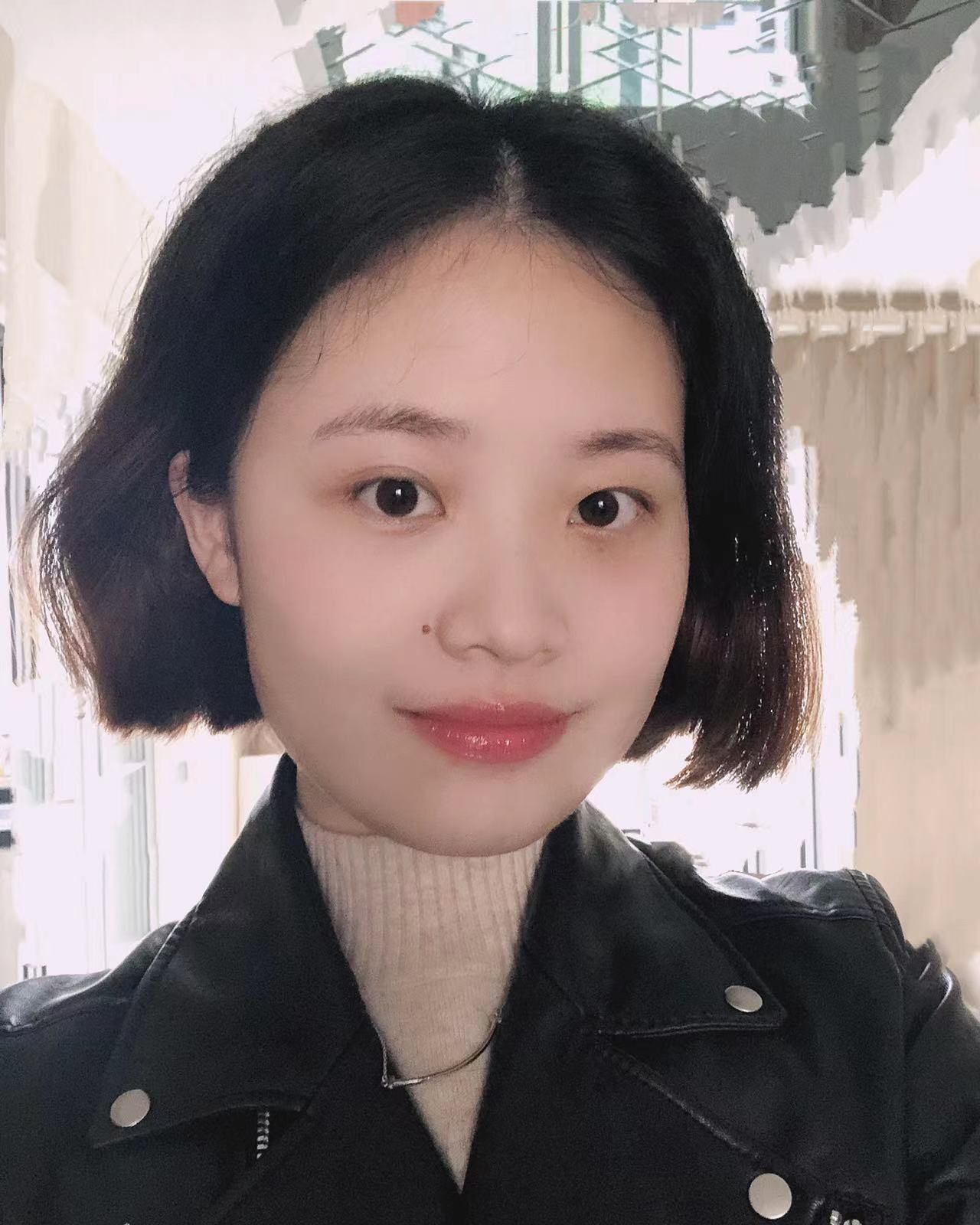 Meredith, the Marketing Manager at YoloLiv. After getting her bachelor's degree, she explores her whole passion for YoloBox and Pro. Also, she contributed blog posts on how to enhance live streaming experiences, how to get started with live streaming, and many more.