In today's increasingly interconnected world, hybrid events have emerged as the perfect solution for combining the best of in-person and virtual experiences. As event planners and businesses strive to create engaging and inclusive events, hybrid event production has become an essential skill. In this guide, we'll explore the various aspects of hybrid event production.
What is Hybrid Event Production
A hybrid event is an experience that combines in-person attendance with virtual participation. This format enables organizers to cater to a wider audience and offer various engagement opportunities for both local and remote attendees. Hybrid event production involves the careful planning and execution of the event, ensuring a seamless blend of the physical and digital components.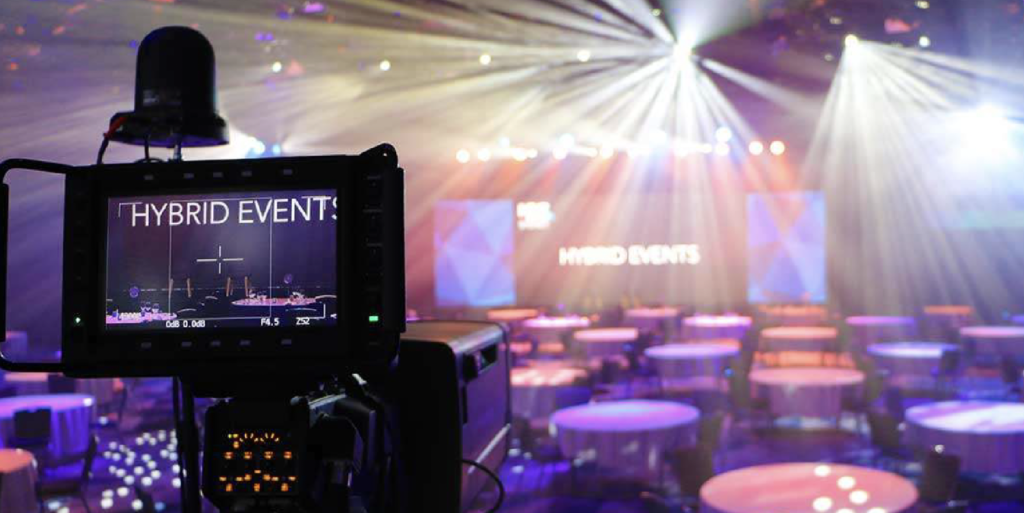 The Benefits of Hybrid Events
Hybrid events offer numerous advantages, including:
Increased reach
By combining in-person and virtual experiences, hybrid events cater to a larger audience, transcending geographical boundaries and time zones.
Cost savings
Virtual components can help reduce costs related to travel, accommodation, and event space rentals.
Flexibility
Attendees can choose to participate in-person or remotely, depending on their preferences and availability.
Enhanced networking
Hybrid events facilitate networking opportunities by connecting in-person attendees with their virtual counterparts, thereby fostering new connections and business opportunities.
Better data collection
Hybrid events provide valuable data and insights, helping organizers to improve future events and enhance attendee engagement.
Planning Your Hybrid Event: Essential Elements to Consider
Planning a hybrid event involves a careful evaluation of the following elements:
Goals and objectives: Clearly define your event's purpose, target audience, and desired outcomes.
Budget: Allocate resources for both in-person and virtual components, ensuring cost-efficiency and high-quality production.
Venue selection: Choose a venue that accommodates both in-person and virtual attendees, providing a comfortable and accessible environment.
Technology: Select the appropriate technology tools and platforms to support both physical and digital aspects of the event.
Content: Create engaging and relevant content that caters to the interests and preferences of your audience.
Marketing and promotion: Develop a comprehensive marketing strategy that effectively promotes your hybrid event to your target audience.
Selecting the Right Technology for Your Hybrid Event
The success of your hybrid event largely depends on the technology you choose to support it. Consider the following factors when selecting the right tools and platforms:
Streaming capabilities: Opt for a reliable and high-quality streaming platform that enables live streaming and on-demand access to event content.
Interaction and engagement: Choose tools that facilitate real-time interaction between in-person and virtual attendees, such as chat rooms, polls, and Q&A sessions.
Analytics and reporting: Select a platform that offers robust analytics and reporting features, providing valuable insights into attendee behavior and preferences.
Integration: Ensure that the chosen technology seamlessly integrates with your existing systems and processes, including registration, CRM, and marketing tools.
Security: Prioritize platforms that offer strong security measures, protecting attendee data and ensuring a secure online environment.
Designing Engaging Content for Your Hybrid Event
Creating content that resonates with both in-person and virtual attendees is crucial for a successful hybrid event. Consider the following tips for designing engaging content:
Balance live and pre-recorded content: Combine live presentations with pre-recorded segments to maintain a dynamic event flow and accommodate varying time zones. b. Encourage interaction: Design content that encourages active participation from attendees, such as interactive workshops, panel discussions, and networking sessions.
Tailor content for each audience: Consider the unique needs and preferences of both in-person and virtual attendees when designing event content. Ensure that sessions cater to different learning styles, interests, and levels of expertise.
Leverage technology: Utilize innovative technologies like virtual reality, augmented reality, and gamification to enhance the overall event experience.
Provide accessible content: Ensure that your event content is accessible to all attendees by incorporating closed captioning, sign language interpretation, and other accessibility features.
Marketing Your Hybrid Event
A well-executed marketing strategy is essential to drive attendance and generate buzz around your hybrid event. Follow these steps to promote your event effectively:
Create a compelling event website: Design a visually appealing and user-friendly website that provides comprehensive information about your event, including the agenda, speakers, registration details, and more.
Leverage social media: Utilize various social media channels to promote your event, sharing event updates, engaging content, and behind-the-scenes insights to pique interest.
Develop an email marketing campaign: Craft a series of targeted email campaigns to promote your event to potential attendees, keeping them informed and engaged leading up to the event.
Use targeted advertising: Employ targeted advertising strategies, such as Google Ads and social media advertising, to reach a wider audience and drive registration.
Partner with influencers and industry leaders: Collaborate with influential figures and organizations within your industry to expand your event's reach and credibility.
Ensuring a Seamless Hybrid Event Experience
To deliver a memorable and engaging hybrid event, consider the following tips:
Test and rehearse: Conduct thorough tests and rehearsals to identify and address any technical issues, ensuring a smooth event experience for both in-person and virtual attendees.
Designate a virtual emcee: Appoint a virtual emcee to guide virtual attendees through the event, helping them navigate the platform and participate in interactive sessions.
Offer technical support: Provide dedicated technical support for virtual attendees, addressing any technical difficulties and ensuring a seamless experience.
Encourage networking: Facilitate networking opportunities between in-person and virtual attendees by offering interactive sessions, breakout rooms, and networking lounges.
Gather feedback: Collect feedback from attendees through post-event surveys, helping you identify areas for improvement and enhance future hybrid events.
Conclusion
Hybrid event production is a complex but rewarding process, offering numerous benefits to event organizers and attendees alike. By understanding hybrid event production, you can ensure a successful and memorable hybrid event experience.
With careful planning and attention to detail, hybrid events can provide an inclusive and engaging environment. It caters to a diverse audience, fostering connections, and driving business opportunities. By mastering the art of blending in-person and virtual experiences, you can stay ahead of the curve and continue to deliver exceptional events in an ever-evolving landscape.
For more useful blog about live streaming tips, please check out YoloLiv's official blog.
 3,405 total views,  3 views today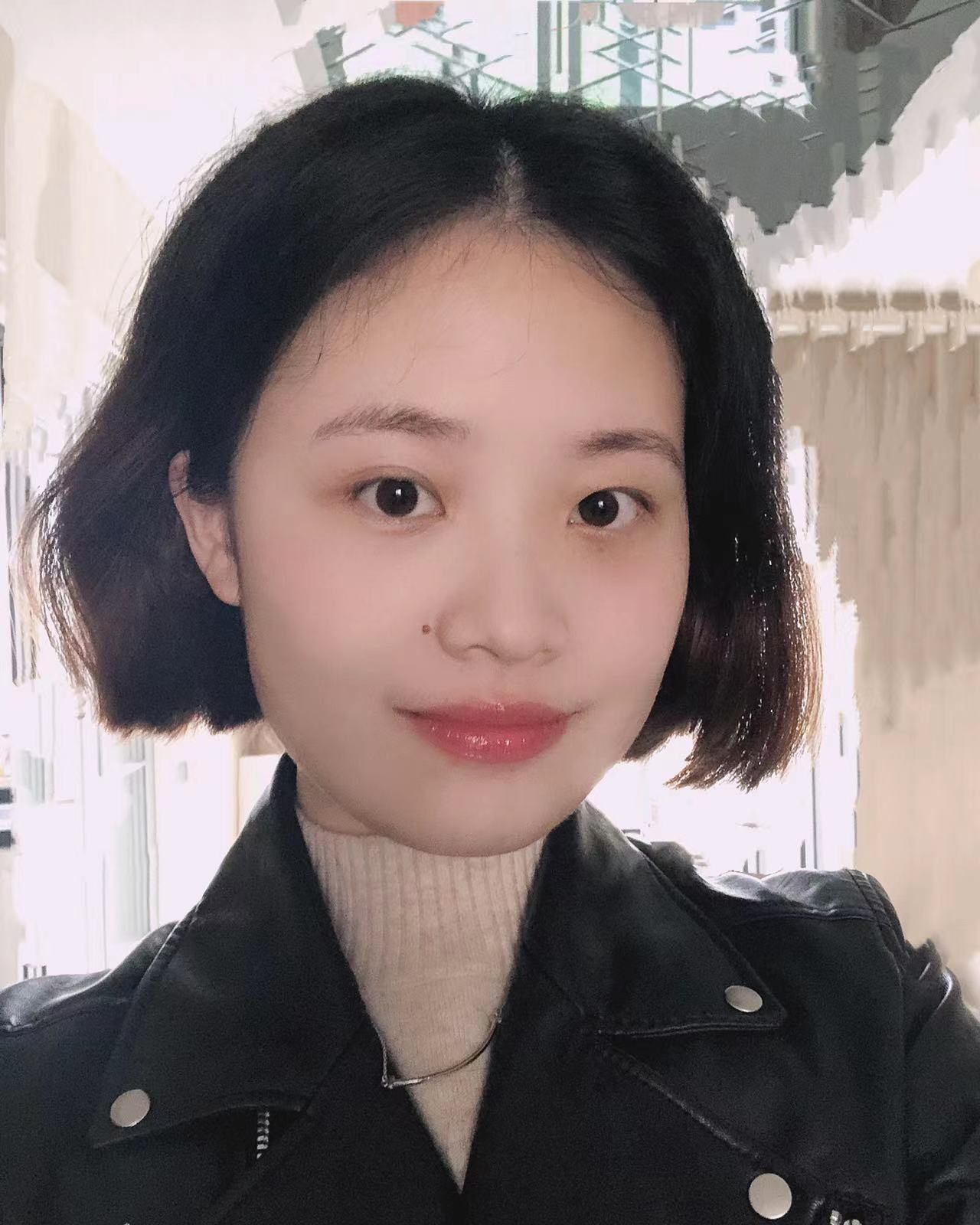 Meredith, the Marketing Manager at YoloLiv. After getting her bachelor's degree, she explores her whole passion for YoloBox and Pro. Also, she contributed blog posts on how to enhance live streaming experiences, how to get started with live streaming, and many more.