Add YoloBox Mini to your 2022's live stream video production! This is a complete walk-through of the latest released product: YoloBox Mini by YoloLiv. Thanks to Robert Hamm who made a very detailed video about what's new on YoloBox Mini.
Walk Around and Test Rig
YoloBox Mini is tiny, mighty and extremely portable and it's a definitely secrete weapon for all kinds of live stream solutions including weddings, sports events, fitness or worship, etc. You can fit it into your pocket and stream to the edge of the world! Let's keep an eye on what we got on YoloBox Mini since it has only 320 grams, with 5.5 inch LCD screen! Let's firstly take a look at what physical ports it has.
Audio ports: Headphone Jack&Line in&Mic in
Charging port: USB-C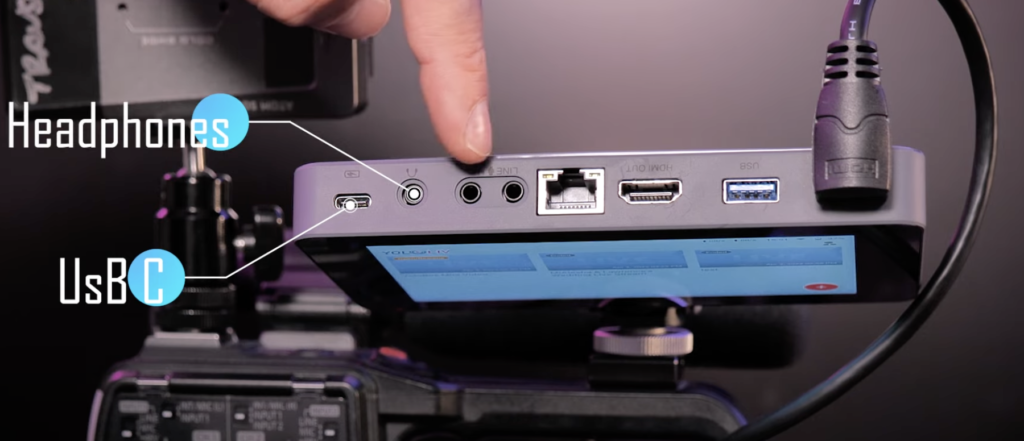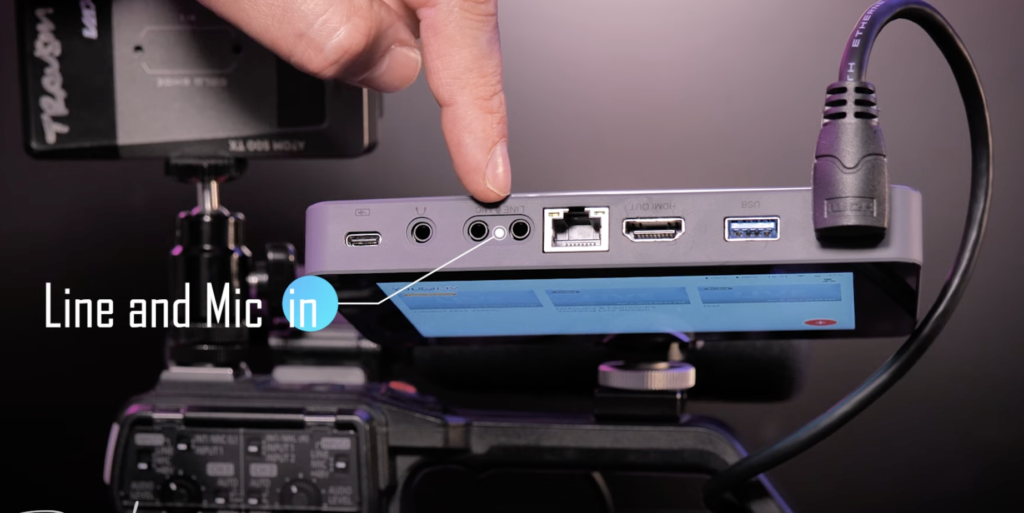 Video inputs: HDMI &USB-A
Recording&overlays: SD card
Network ports: Ethernet & SIM card slot. You can connect to the internet using the integrated RJ45 (Ethernet) port, Wi-Fi, and via cell service using an optional SIM card.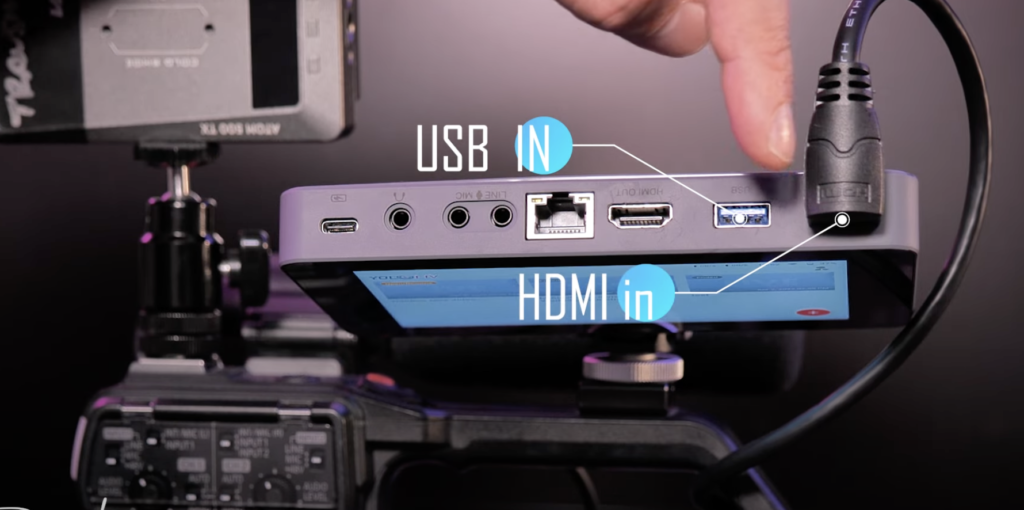 Start Screen Tour
Key features
Intuitive 5.5-Inch Touchscreen Control on Android OS
Multi-streaming: Distribute your content to more viewers and streamline your workflow by simultaneously streaming to your favorite platforms, including Facebook, Youtube, Twitch or others through RTMP.
Go live at 1080p/60fps: Anybody can stream live online, but not everyone can make it professional. Bring your live productions to the next level with broadcast quality 1080p60 video.
Built-In Lower-Thirds/Scoreboard/Graphic Overlays: Make your video productions stand out by adding custom scoreboards, text, logos, countdown timer and more. Creating proper stream graphics helps you convey your brand and keep your audiences engaged.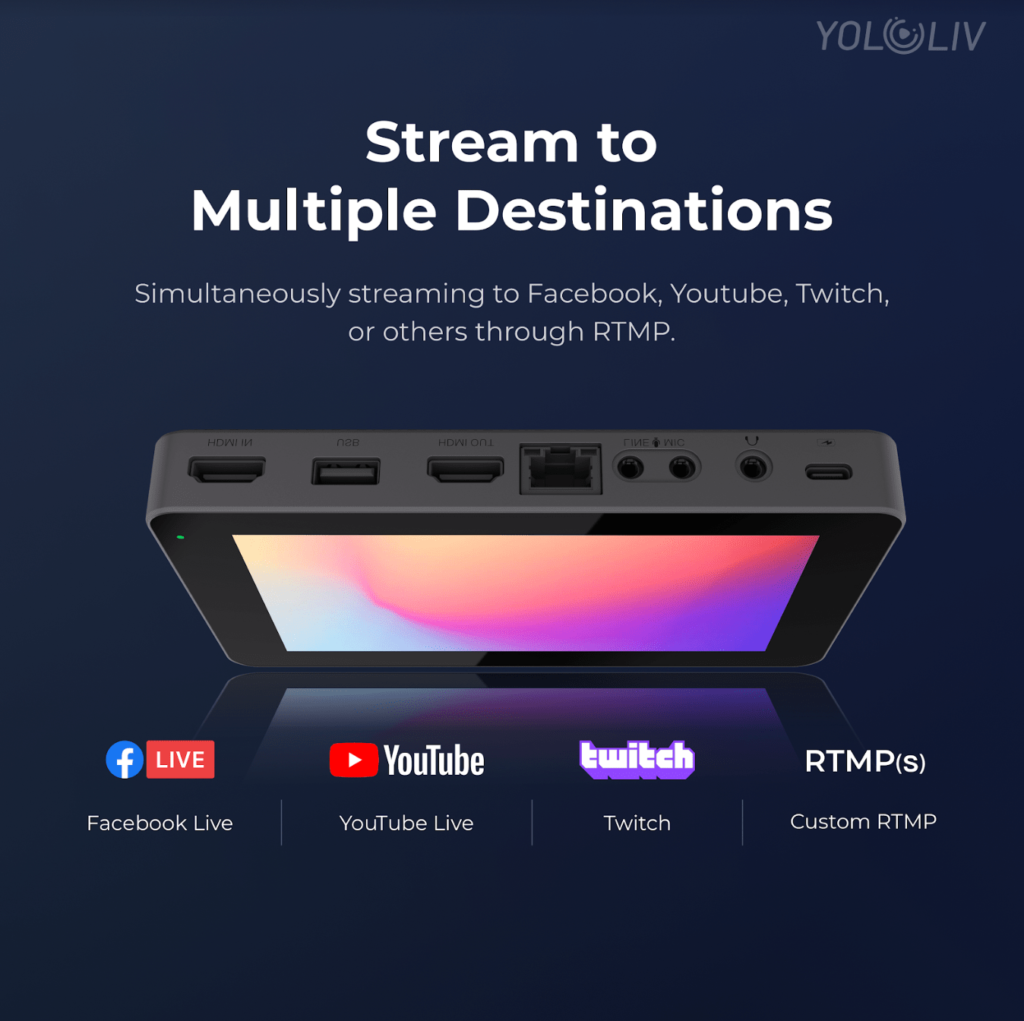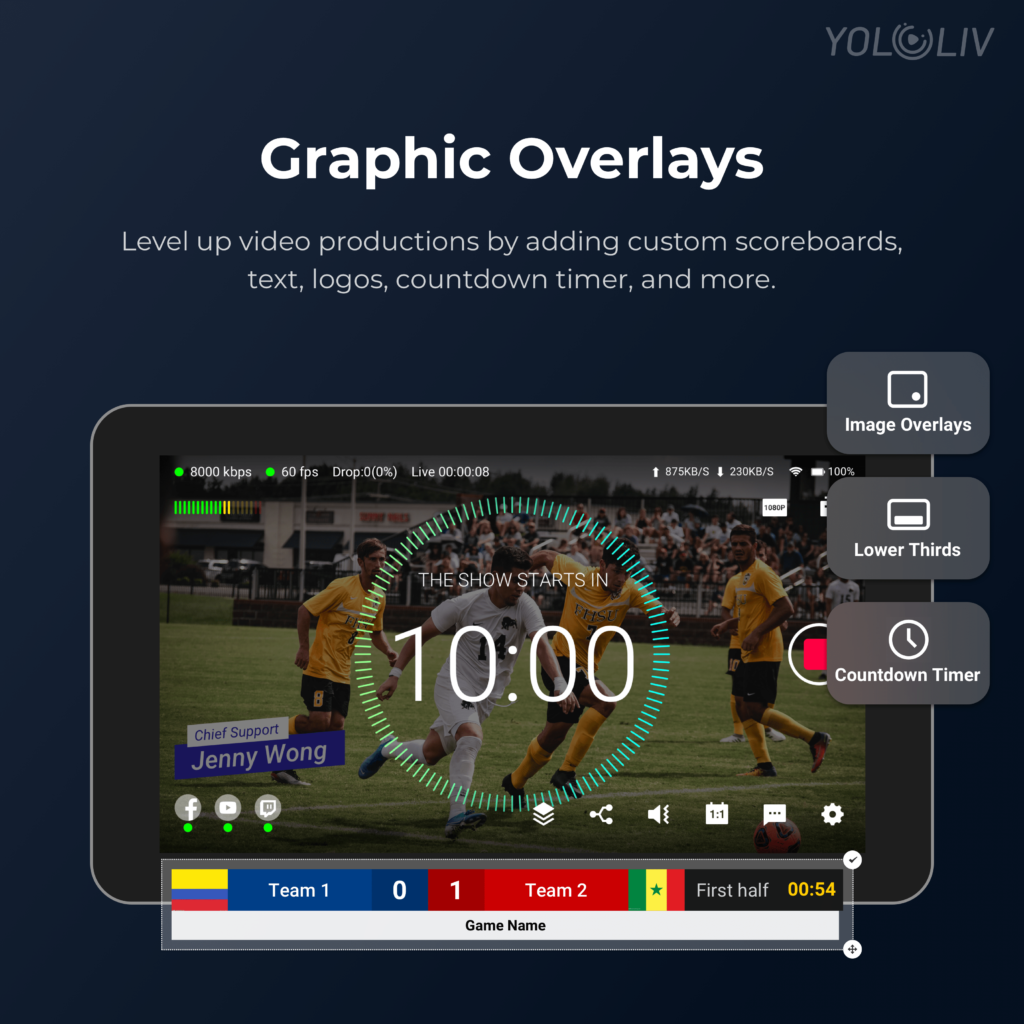 YBM Settings Menu
Basic information about the settings
They specifically look the same as YoloBox/YoloBox Pro, but everything in Touch Screen Control.
Important to know the Network testing
Always put the network test into the first priority before going live, because you will need a rather stable network.
The audio indicator will show how is your audio level and how it's being modulated from your actual audio. You can mute the video by moving the sound level to 0dB.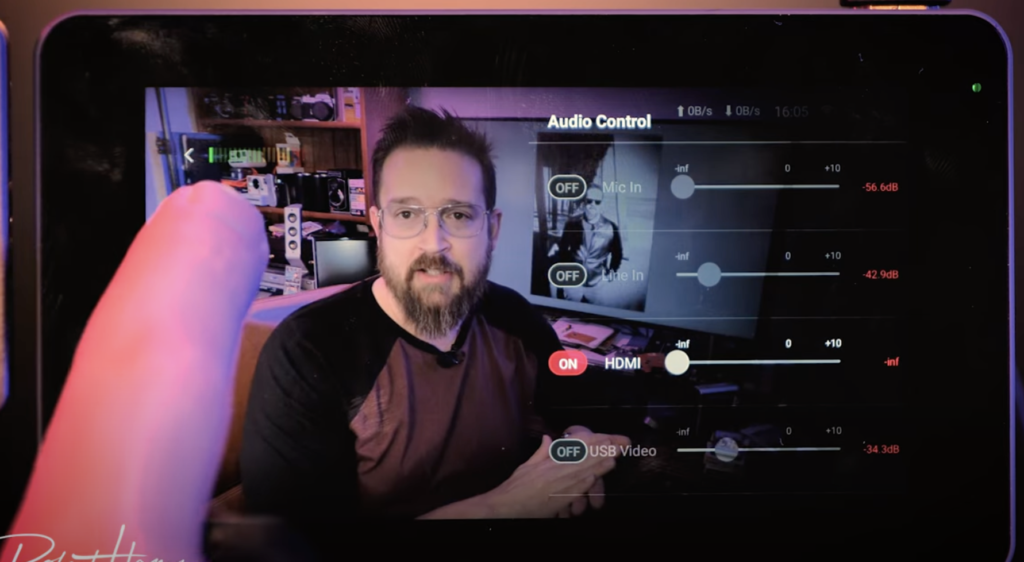 Basic & Advanced Stream settings
YoloBox Mini offers a free restream service, it supports streaming to multiple platforms. While you can also choose different streaming settings. And most importantly, stream frame rates can add up to 60fps.
You can change the comment templates and customize it just as you want.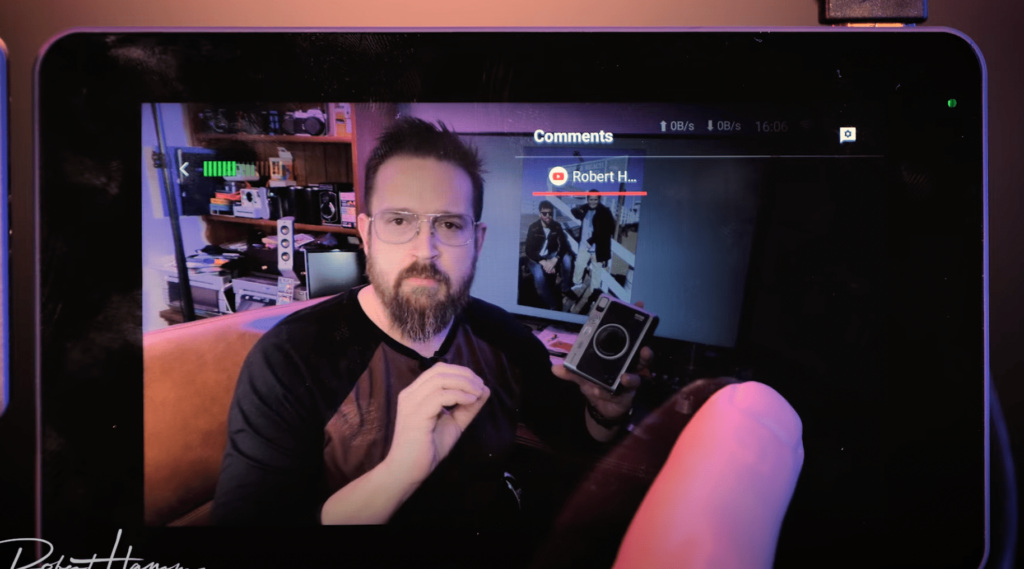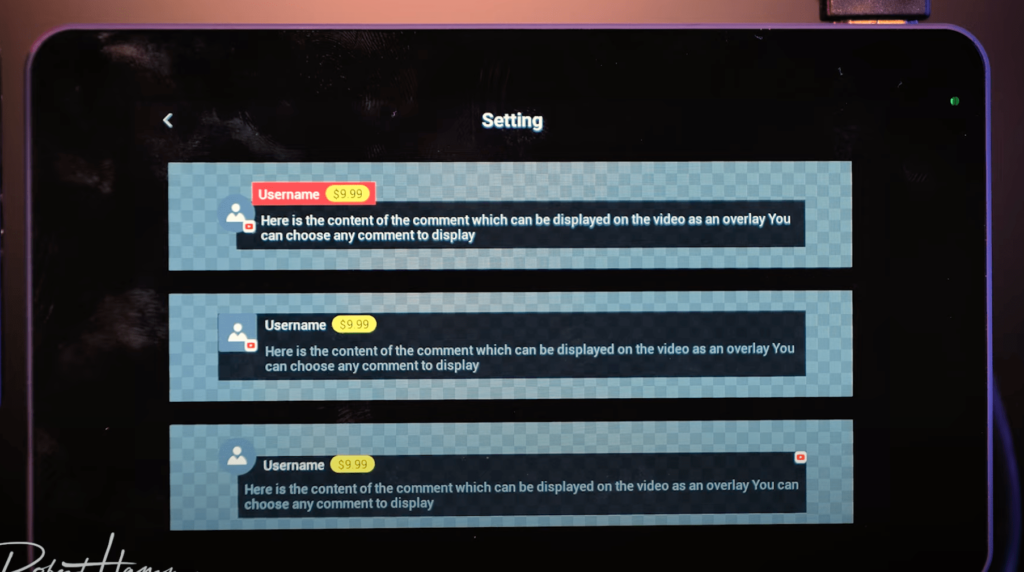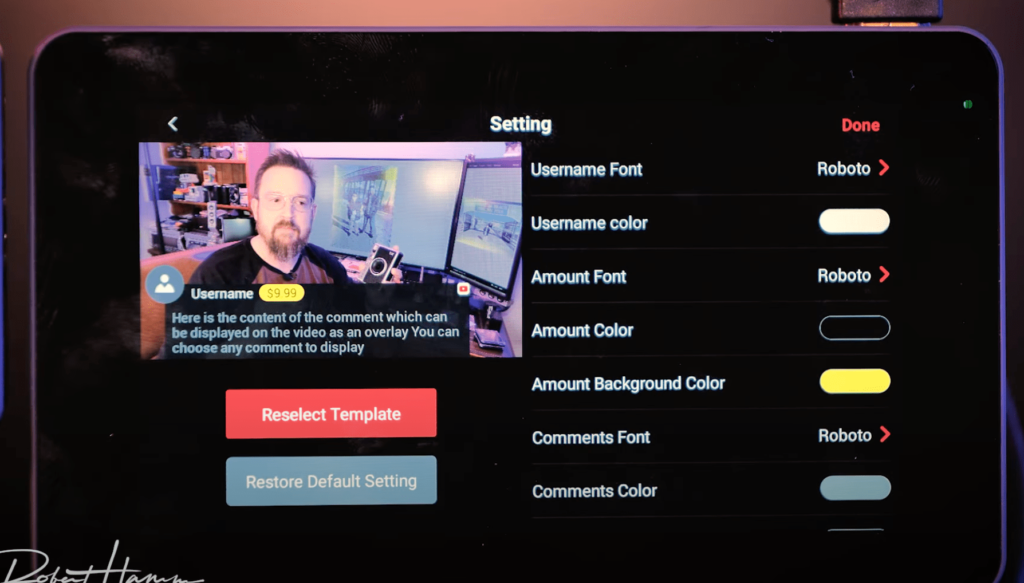 How to set up a stream
Set up the Basic Stream Settings
Choose the Advanced Stream Settings
Choose Broadcast Connection
When you want to go live, the very first step is to set up the broadcast connections, then tap the other side of the screen, and tap "go live", then tap "DONE".
Tips for a Qualified Live Stream
Stream Considerations:

We all know it allowed us to stream at 1080p 60fps, but a non-business account will not stream at 1080p, get your account verified as a business account.
Do a solid network test before going live
Use half of the bandwidth
To know more practical tips, refer to this YoloBox Best Practices for Live Streaming | New User Guide

Constant Improvement Philosophy
We probably should keep in mind that although YoloLiv brought the YoloBox Mini out, some key features on YoloBox Pro are missing like chroma keying and switching feature, but YoloLiv users will always get the free software updates continuously~
What Are the Differences Between YoloBox Pro and YoloBox Mini?
 Same QualComm CPU as YoloBox Pro; 8-Core Processor, but it's smaller in size and more powerful in capability.
No SD Card Video as a switching source: YoloBox Mini has only one single video input from HDMI or USB webcam, so there is no video input source on it.
1080p/60fps: HDMI or USB Video, the USB webcam and the HDMI video cannot be captured at the same time. This is the most difference between the two models.
To know more about YoloBox Mini, please visit: https://www.yololiv.com/yolobox-mini
YoloBox Mini Tech specs? Please visit: https://www.yololiv.com/yolobox-mini-spec
If you would like to purchase a YoloBox/Pro/Mini, visit the home page and submit a purchase request via "Get Pricing" button. We will be in touch with you within 24 hours.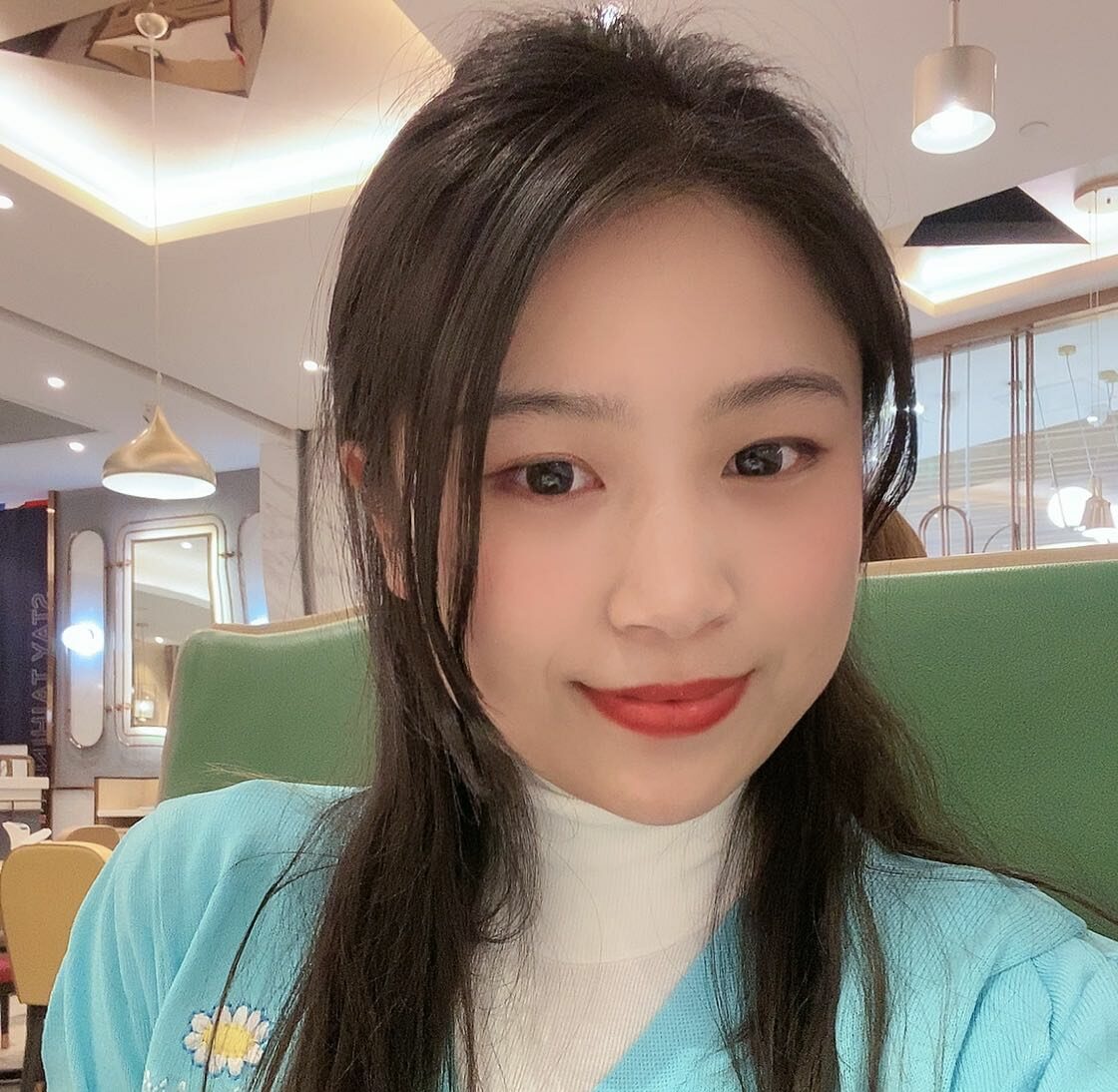 As a support specialist at YoloLiv, troubleshooting and resolving issues from customers is her daily routine. Whenever there is an issue, that's the time Rita shows up. She analyzes and combs through questions, issues and requests from customers and make contents that are very practical for your live streaming.