The YoloCast Media Center is a feature-rich hub that serves as a repository for your live stream content and more. In the digital age, where content is king, YoloCast ensures you have all the tools to manage, organize, and optimize your streams.
Effortless Management of Live Stream Content
When you finish a live stream, your journey with the content is far from over. The video files associated with the stream are accessible in the Media Center's video tab. Here, every video file becomes an opportunity for further engagement with your audience.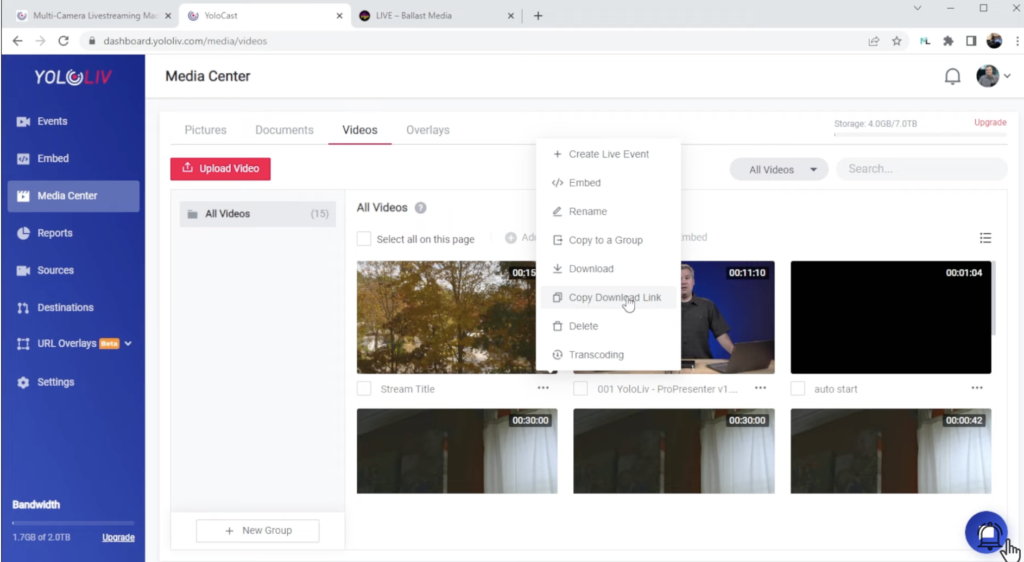 Creating a New Live Event: Repurpose and Reengage
One of the options you'll find when you click the three-dot menu under a video is the ability to create a new live event. This powerful feature enables you to rebroadcast your video file as a fresh live stream, giving you the chance to reconnect with your audience or reach viewers who missed the original stream.
Embed Codes: Your Videos Anywhere, Anytime
YoloCast extends the reach of your content beyond its platform with the embed code generation feature. With this feature, you can generate an embed code for any video file, which can then be embedded into your website. This not only increases visibility for your content but also enhances the user experience on your website.
File Management: Organization Made Easy
YoloCast's Media Center isn't merely a storage space for your files; it's also a robust file management system. You can rename files for better identification, add them to groups to organize your content effectively or download the files for offline use.
The Power of Link Generation
Link generation takes file sharing to a new level of ease. Instead of relying on third-party services for file transfers, YoloCast enables you to generate a download link for your video files. By merely sharing this link, you allow others to download your content directly, eliminating the need for an intermediary platform.
File Transcoding: A Key to Wider Accessibility
YoloCast's transcoding feature turns your live streams into downloadable MP4 files. This process is initiated with a simple click, and once the transcoding is complete, the download link becomes active, allowing you to share high-quality content with your viewers.
Managing Your Storage Space
Understanding the need for efficient storage management, YoloCast allows you to delete videos from its servers. This means you can free up your storage space when needed, ensuring you have room for more fantastic content.
Simulated Live Streams: The Best of Both Worlds
Beyond managing live streams, the Media Center allows you to upload pre-produced videos and simulate live streams with them. This approach combines the high production quality of pre-produced content with the real-time engagement of live streams, creating a superior viewer experience.
With this feature, you can edit video and audio in advance, delivering a high-quality production that still maintains a sense of community through live streaming. This method is an excellent alternative for those who are uncomfortable with real-time live streaming but still want to provide a live stream experience for their viewers.
Conclusion
To sum it up, the YoloCast Media Center is a revolutionary platform for stream management. It empowers you with the tools to handle live stream content, repurpose it for new events, embed it on your website, organize your files efficiently, and even simulate live streams with pre-produced videos. The Media Center truly democratizes content management in live streaming, ensuring you're always in control.
The benefits of mastering the YoloCast Media Center go beyond just stream management; it allows you to improve your production quality, engage with your audience effectively, and ultimately elevate your content game. So, unleash the power of your live stream content with YoloCast Media Center, and take your live streaming experience to new heights.
 1,639 total views,  3 views today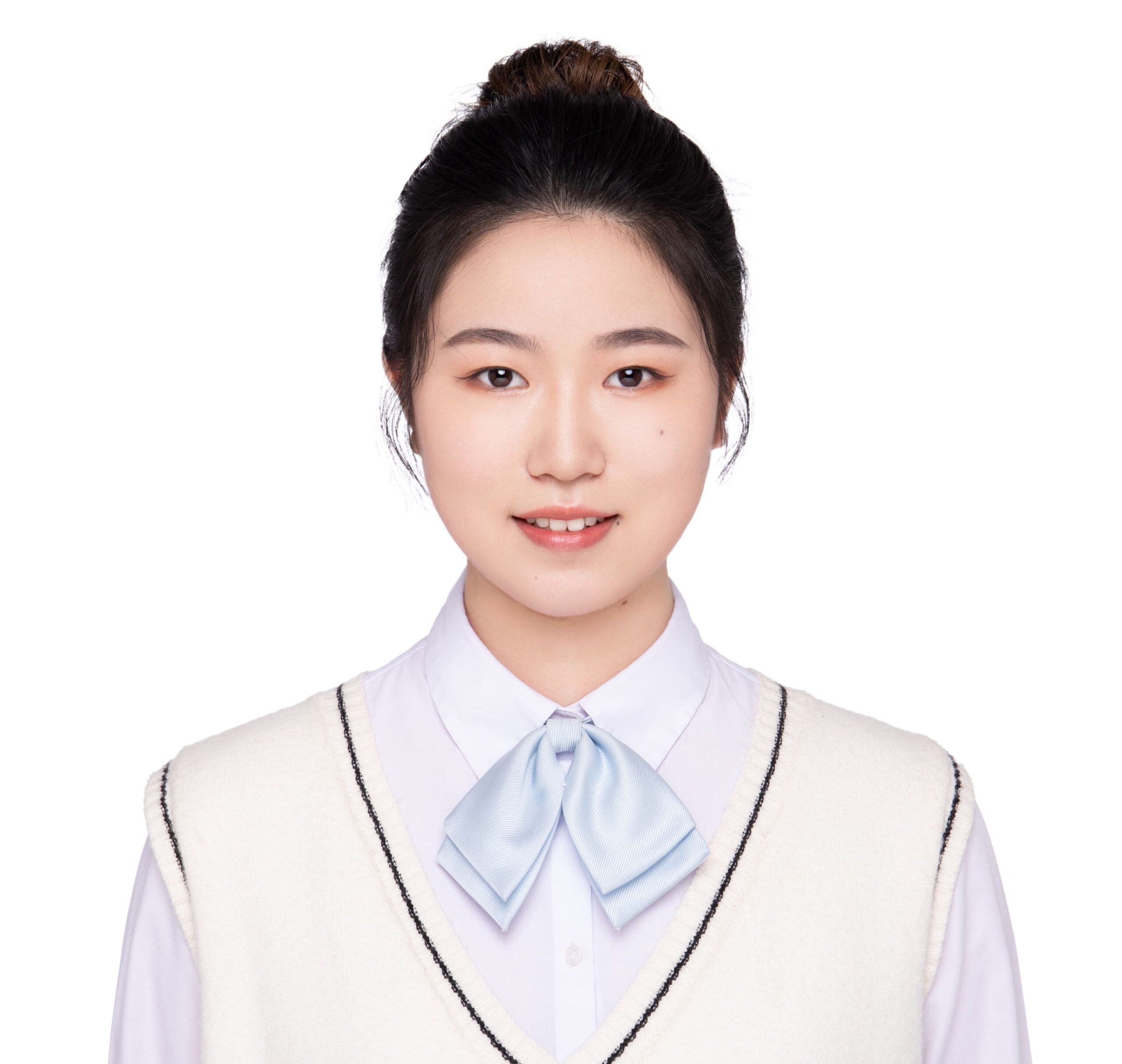 Hazel, the Marketing Specialist at yoloLiv. As an avid live-streaming enthusiast, She has dedicated countless hours to studying and immersing herself in this field. Her goal is to provide you with informative and engaging content that adds value to your streaming-related journey.