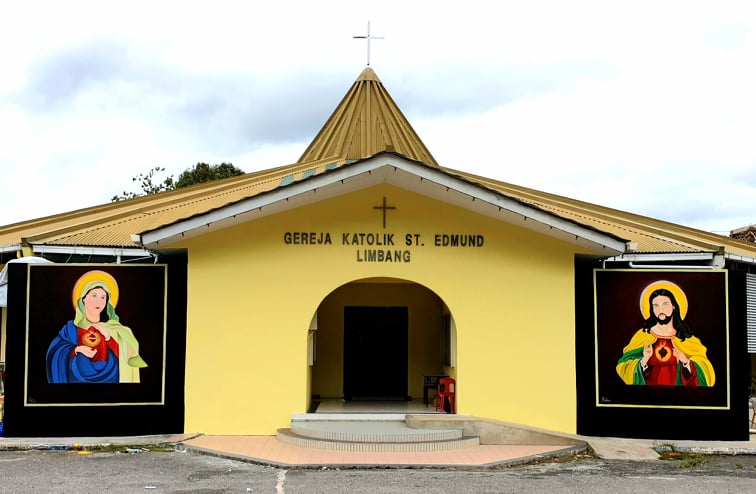 We recently had the opportunity to speak with the priest Fr.Christu (an Indian Catholic priest serving in Malaysia) of St.Edmund Catholic Church in Limbang, Sarawak, Malaysia. He talked to us about his YoloBox experience as well as how he was able to start church streaming.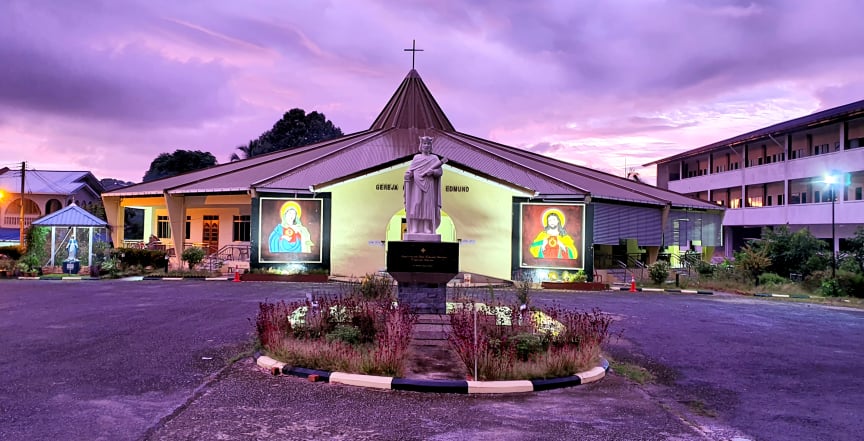 About St. Edmund Catholic ChurchSt.
Edmund Catholic Church is a rapidly-growing church located in a quiet little town known as Limbang, in Sarawak, Malaysia. It's a historical church which started from 1968 until present.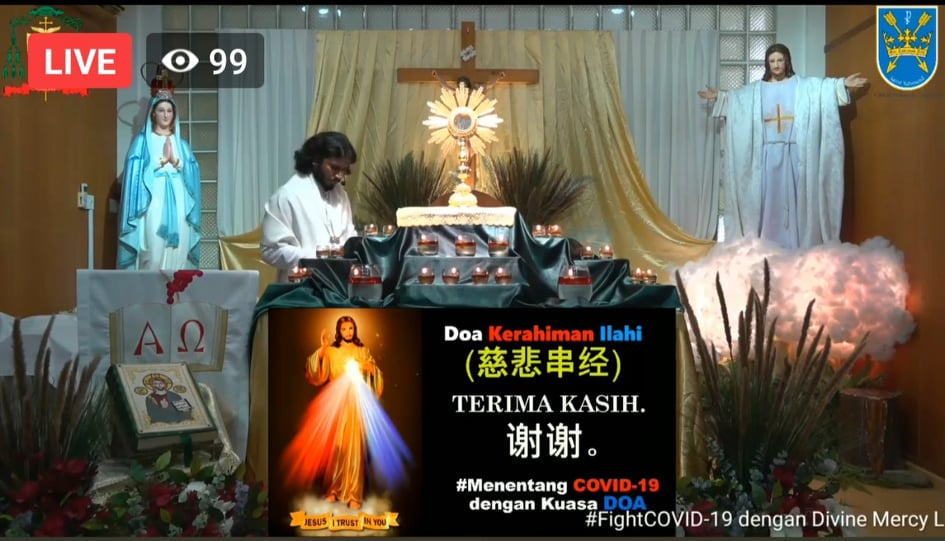 Why They Stream
Priest Fr.Christu said that he has been using YoloBox for Church Live Streaming for almost the last 180 days. Due to COVID-19, there are many people who can not attend church service in person. He decided to start streaming church services, one of his friends recommended YoloBox to him. He received the YoloBox on 29 April 2020 and had his first trial of YoloBox on the 1st May 2020. He and his team broadcast Church Service twice a day on weekdays, 7am Morning Mass and 3pm Divine Mercy Prayer. On Sunday, they broadcast 3 church services, 8am Mass, 10:30am Mass and 3pm Divine Mercy. The priest told us that there are normally 70+ people who will watch the livestream on weekdays and on Sunday there will be more than one hundred viewers. 
How did he get started with YoloBox?
His friend Bobby Winston John, who is also doing live streaming in  one of their churches, recommended YoloLiv and YoloBox to him. John helped him at first and then he followed the instructions on YoloLiv's official web for setup and get started. He also got some help from Youtuber's tutorials on YoloBox. As a newbie to live streaming, he said that there were no big challenges at the beginning, he found that YoloBox is super easy to use even for beginners.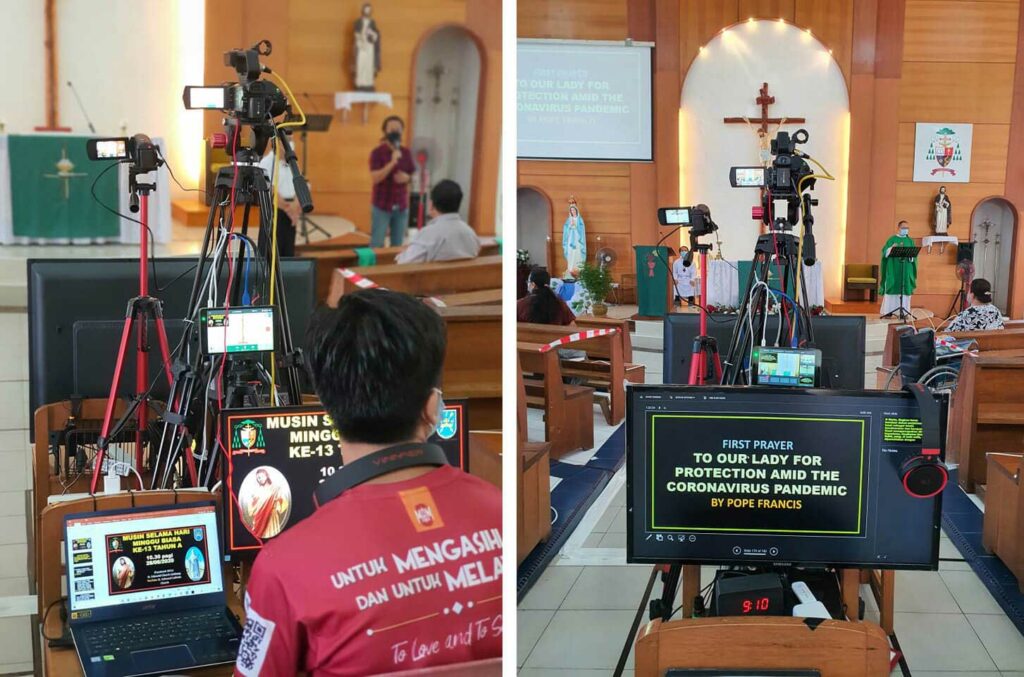 The Setup
Priest Fr.Christu uses two cameras for streaming church services, one Panasonic (HD Camcorder HC-V385) and one Sony as two main video sources. He sent those videos into YoloBox which he could switch and manage both videos in the video feed and to add overlay of sermon slides and lyrics. And YoloBox simulcasts the livestream to their Facebook Page and YouTube channel through its cross-platforms direct integration. 
Favorite Features of YoloBox
Priest Fr.Christu told us that YoloBox is a representative of tech-friendly, so far YoloBox makes live streaming easy. "For me the favorite part about YoloBox is not one part but the whole YoloBox is my favorite." He is using a YoloBox screen for presentations and slides during the Church Activities, picture in picture and overlay options are great and he really appreciated them. And YoloBox is so handy and easy to set up that he could create a livestream event within one minute.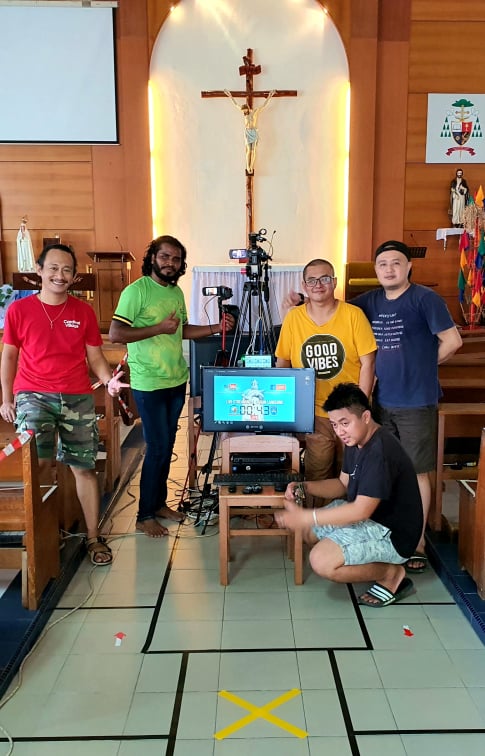 Would you recommend YoloBox to other churches?
"I am very happy and enjoying YoloBox and its future……and continue to update with new features for a better live in the future", he had already recommended YoloBox to one of their Catholic Churches here in their Diocese. The name of the church is St.Dominic and Rosary Catholic Church, located in Miri, Sarawak. "I recommend YoloBox to all churches who are looking for a proper device to start live streaming, it's the best and super handy".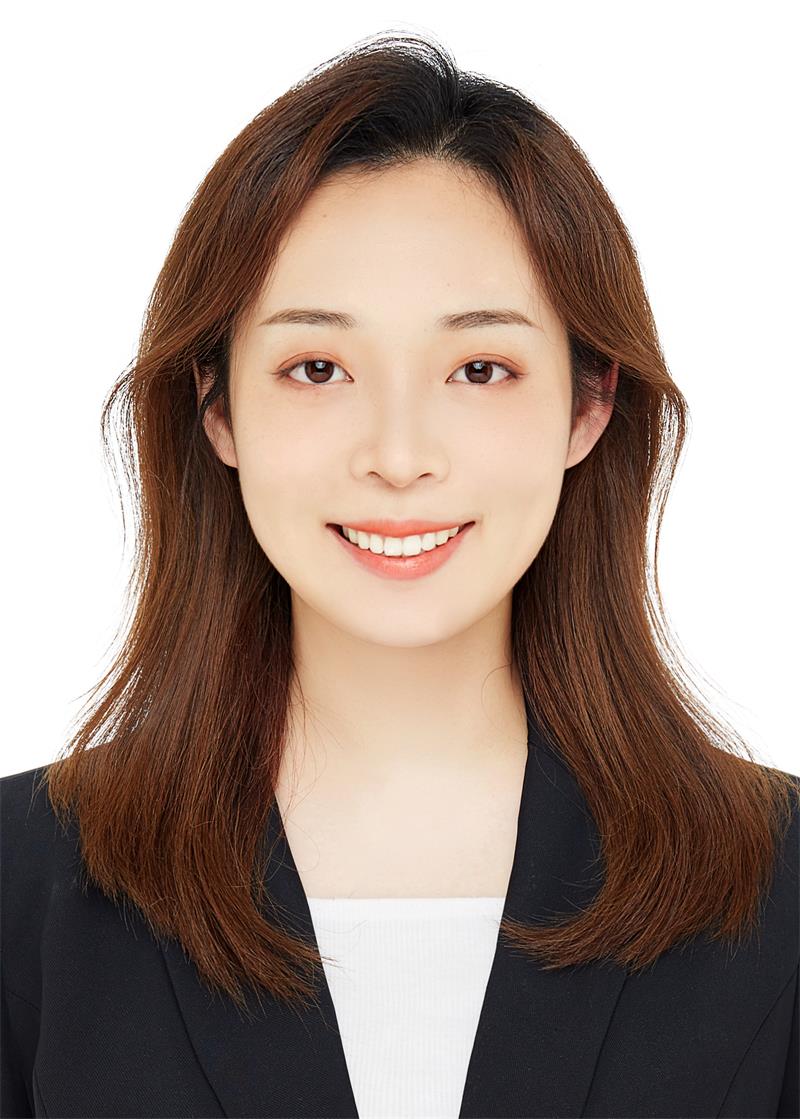 Karen, customer success manager at YoloLiv. She proactively looks out for customers' needs and suggests ways to help customers succeed with our products. All the successful use cases/ stories are the proof.