With the conclusion of the world's leading media and technology exhibition IBC 2023, we were fortunate to have an inspiring conversation with our valued YoloLiv clients. IBC provides us with a platform to connect with global content creators, broadcasters, and industry experts. Here, we share some voices and stories that resonated with us during the event.
Interview 1: BIG Feature Request about ULTRA
In this video, Aaron and Anthony shared their opinions about YoloBox Ultra at IBC 2023. Aaron believes that a big feature request about Ultra is remote operation. With this feature, you can operate through a remote keyboard during the live broadcast or assist remotely through your partner. This is one of the top ten functional requirements with the highest customer demand: YoloLiv carefully listens to the opinions of each user! They also discuss the possibility of a wireless interface for the remote control and briefly mention voice commands, expressing concerns about its disruption to the flow of a show.
Interview 2: Customer Experience with YoloLiv From Sold Out Media
In this video, Jacob shares some of his experiences using YoloBox.Jacob is a loyal user of YoloBox and he believes that YoloBox offers exceptional portability as it can be used while being charged. It also provides the functionality of live streaming, allowing us to broadcast on Facebook and Instagram. Moreover, with the presence of a SIM card, there are no concerns about network issues. Jacob expresses great satisfaction with YoloBox.
Interview 3: The Ideal Solution for Church Streaming
Mike Lord shared his experience of using YoloBox for church live streaming in this video. Mike Lord initially purchased YoloBox specifically for church purposes and was pleasantly surprised by its capabilities as a live monitor and switcher on-site. In addition, YoloBox offers excellent live streaming and recording functionalities, as well as the convenience of HDMI interfaces, rendering previously required capture cards obsolete.
Interview 4: Reliable Streaming with YoloBox in the Desert's Harshest Conditions
In this conversation, Om shared his interesting use case of using YoloBox. He connected the YoloBox with the lifting equipment and filmed it in the desert. YoloBox achieves excellent processing through 4G routers and SIM cards. Due to the lack of communication towers, the binding function is very important for him. He emphasized the use of equipment in hot environments, maintaining charging and cooling, and avoiding exposure to sunlight. Despite being used in hot Dubai, the YoloBox performs reliably and has no issues. Antoine expressed appreciation for Om's story and thanked him for sharing this use case.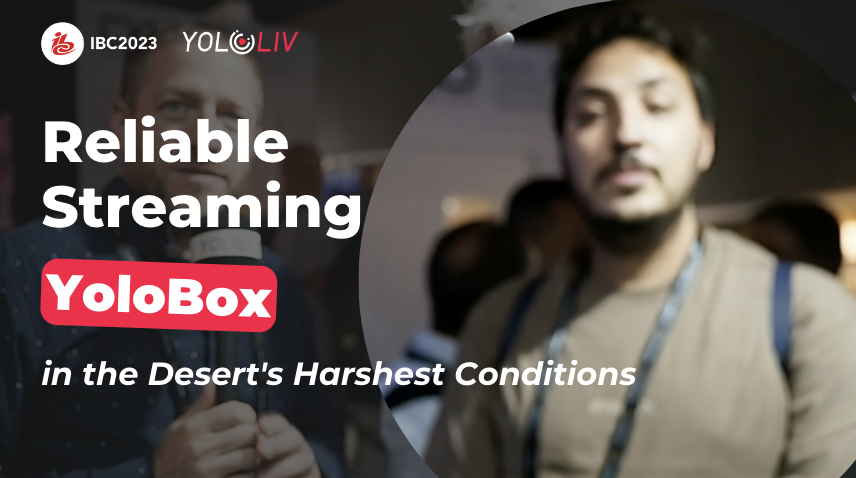 Interview 5: Making College Event Streaming Effortless with YoloBox 
In this conversation, Velly, on behalf of the University of South Africa, introduced their work using video production in distance learning. They use online videos and live streaming to deliver teaching content, including pre-recorded videos and live-streaming activities. The YoloBox Pro left a deep impression on them as it integrates multiple functions, including four input interfaces that can connect multiple cameras and internal graphics processing functions. They also love the built-in mobile data function, which can be streamed through a SIM card.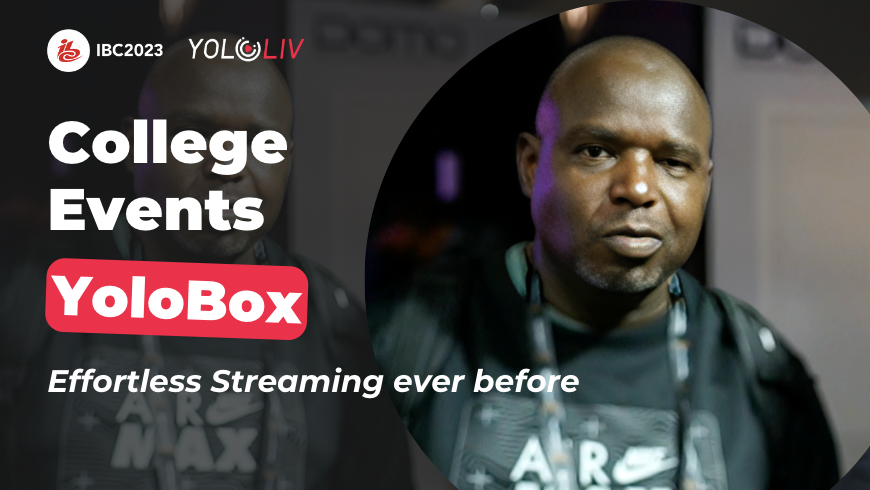 Interview 6: Why We Love YoloLiv | Expert Experience From Our Channel Partner
This conversation is about Alfonso introducing his background in the field of video production and discussing the characteristics and advantages of YoloBox. Alfonso's company mainly engages in high-level audio and video production, and he is responsible for the audio part of the company. He talked about his use of YoloBox for content production, including creating tutorial videos, and introduced the three main features of YoloBox: free live streaming on three platforms, multiple video source processing functions, and easy addition of graphic effects. Finally, he emphasized the ease of use of YoloBox, which is suitable for users from beginners to professionals, whether it is live streaming or recording content.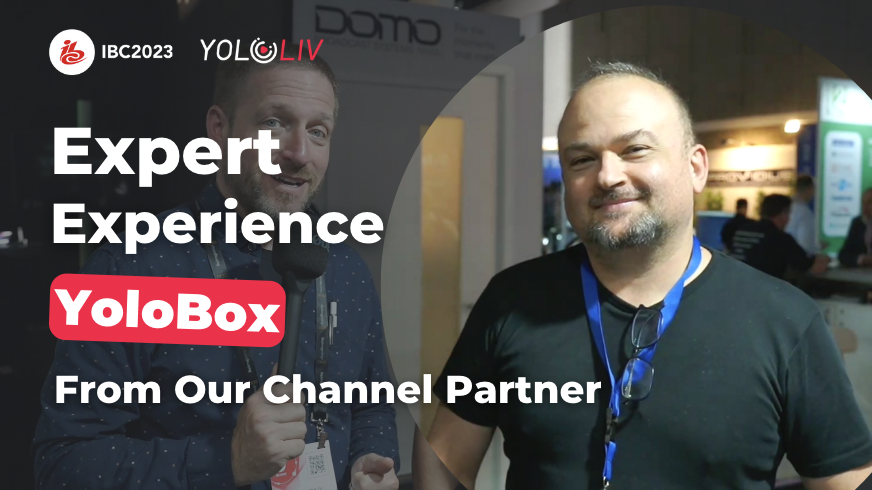 Interview 7: Connect Worship Communities Through Vertical Livestreaming with Instream
Antoine pointed out that they typically use two to three cameras and utilize Instream functionality to stream content to platforms such as Instagram or Facebook. When evaluating the functionality of Instream, Antoine believes that one of the main features is to bypass the limitations of social media platforms, support vertical streaming, and its ease of use and compact device size can accomplish many tasks. They are concerned about the stability of Instream and hope it can be more stable and reliable, avoiding interruptions.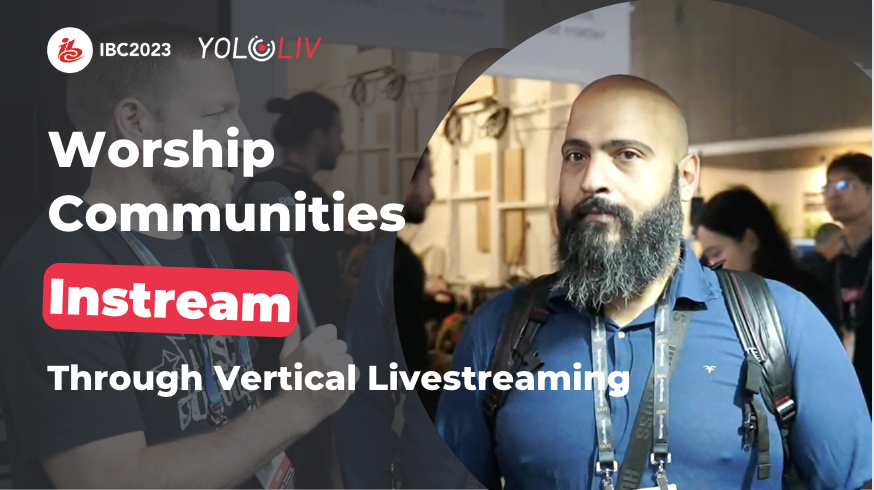 Interview 8: Why We Love YoloBox | Top 3 Features From Samuel
In this video, Samuel introduces three favorite features. With YoloBox, he no longer needs to package computers and other devices. Sam mentions the countdown function, which is very important for live streaming because it requires a prepared signal. He also mentioned using music when using a countdown timer. At the same time, the ability to simultaneously record, live stream, and stream to multiple platforms is also an important feature he believes. This eliminates the need for multiple encoders and simplifies their live-streaming process.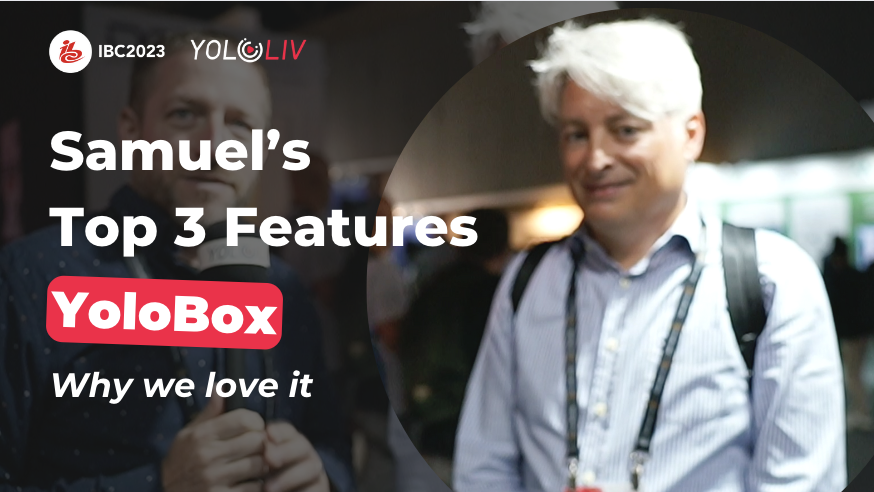 Interview 9: Why YoloBox is the Best Portable Streaming Setup for Small Events
In this conversation, we can understand that Don mainly uses YoloBox in scenarios that require small-scale predictions, such as on the street or in other places where there is no time to set up devices. He usually uses two to three cameras for simple live production. For him, YoloBox is very practical because he can quickly set up the equipment within 15 to 20 minutes. Don likes YoloBox because it is small and portable and can be easily operated in a short period. In addition, he emphasized the importance of support. For him, product support is more important than functionality, and he needs to be able to quickly obtain answers to questions.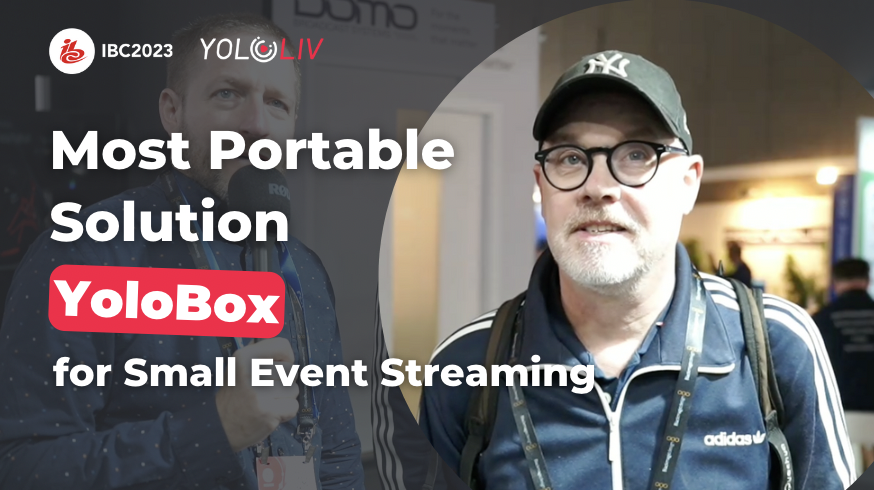 Conclusion
IBC 2023 was not just a showcase of cutting-edge technology. It was a testament to the incredible journeys of content creators and professionals who rely on YoloLiv's products to bring their visions to life. YoloLiv is committed to supporting the creative community and looks forward to continuing to empower content creators, broadcasters, and industry experts worldwide. Thank you to all our customers for inspiring us with your stories and for being an essential part of our journey.
 1,467 total views,  19 views today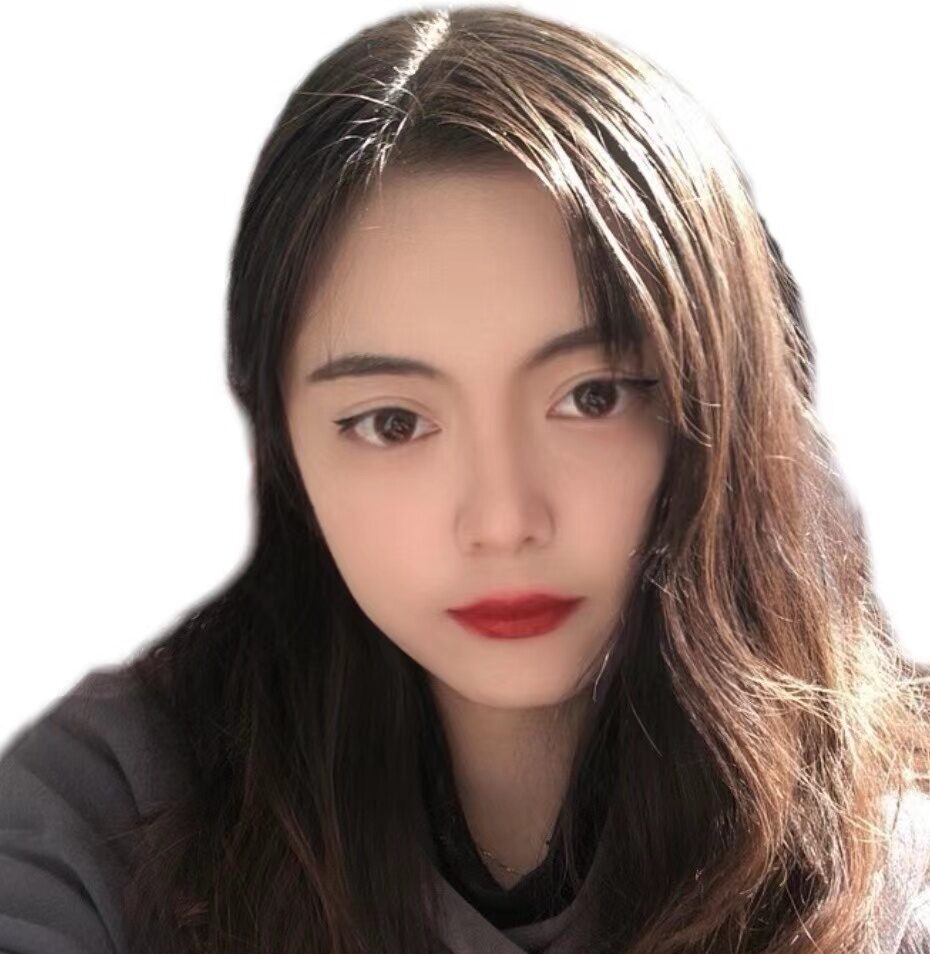 Wang Xue, a member of YoloLiv, has a great interest in the live streaming industry and is learning to write articles related to live streaming.