Introduction 
Luke Hogan works with Tranquil Productions in Bradford, UK. He is a content creator and the owner of Uberhogan Video Production. Luke also streams for an ever-expanding breakdancing social event called "Tech Styles International". The organization teaches breakdance in schools and in private lessons to build up young people. Tech Styles International is a yearly event, competition, and celebration that draws in an international crowd from famous breakers across the world. 
Worth a look:
How often do you stream?
Once a week. 
What do you stream for? 
Breakdance event and online art lessons.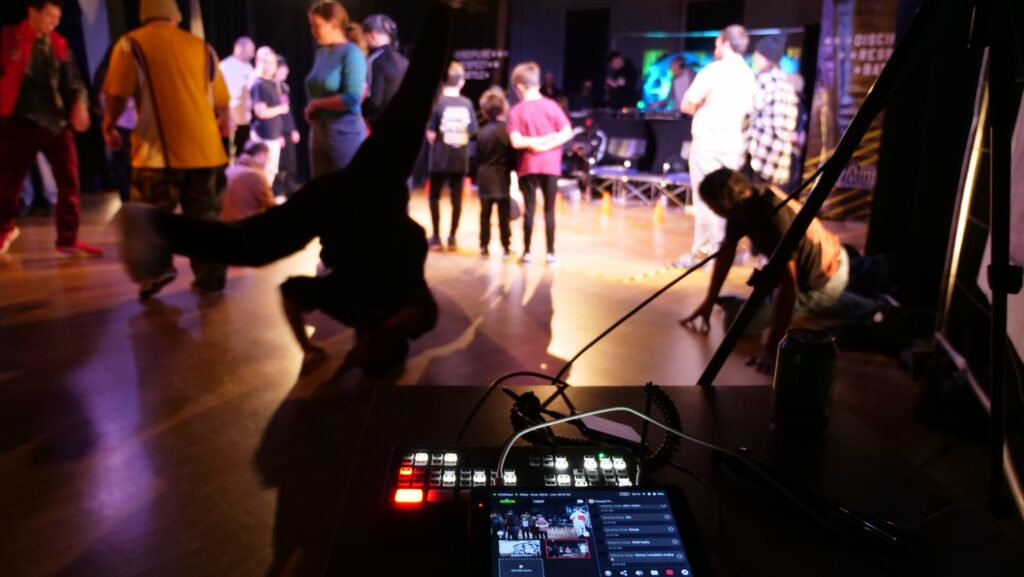 The Setup  
Luke's kit consists of:
ATEM Mini Pro ISO
Panasonic LUMIX GH5 
Blackmagic Micro Cinema Camera
YoloBox
500GB SSD 
 Venue's WiFi
Due to the 6 hours duration of some of the events, Luke has an ATEM Mini Pro ISO connected to his main camera which is a Panasonic LUMIX GH5 or Blackmagic Micro Cinema Camera. Luke uses the Atem to backup record the livestream camera feed directly to a 500GB SSD. The Atem program out is then connected to the input of YoloBox which Luke uses to stream to YouTube and to control the overlays and play intro videos. For internet connection, Luke usually uses the venue's WiFi and has every device plugged into the power. 
Can you describe any pain points during a recording prior to using YoloBox?
Getting the stream to run through laptops can be problematic, as with Skype, OBS, and any other video, it can overwhelm a laptop and affect the quality. In contrast, YoloBox has made all clutter stress to a simple and straightforward process and light enough to carry around.
Why choose YoloBox?
I could easily do a 5 hours livestream with zero dropped frames on the original YoloBox plugged in from Atem Mini Pro ISO for recording purposes and shot on a Blackmagic Micro Cinema Camera. Sweet setup took me 10-15 mins to set up and was solid. 
During the pandemic lockdown in August 2020 in the UK, Luke starts producing a massive livestream event called Tech Styles Digital which brought in 3 remote judges and 8 breakers from all over the world to battle it out remotely. There was live graffiti and lots of people sent in their dances to be included in the event and was hosted by one person in Germany and one from the UK. The production was a mammoth undertaking considering the limitations and the production size. Luke was using all laptops and OBS at the beginning of the event and he soon found out it was epic but also too complicated and stressful. Thus, Luke chose YoloBox to be able to do things with less complication. And it turns out that YoloBox has successfully helped Luke to make things easier and more convenient.
What is your favorite feature about YoloBox? 
Luke loves the fact that the YoloBox original is mobile small and covers all the main things such as overlays and video transitions that he needs for streaming. Moreover, the recent new software on the YoloBox that allows unlimited recording in one neat compact package. 
Any tips or best practices for other users new to YoloBox?
My tip for you! Audio isn't coming through on your stream from a camera source, turn the camera off and on! Replugging in the mic etc doesn't fix it. This is because the first time the YoloBox connects to the HDMI,  it registers if there is sound so if the sound is added to the HDMI after then YoloBox does not know. 
Anything Else You'd Like To Add?
Being able to record to an external SSD via the USB-C would be amazing, and a phone app to input or control YoloBox remotely would also be very cool. 
We would like to thank Luke for taking the time to speak with us on how YoloBox Pro can be the perfect tool for livestreaming and video production business. If you are interested in learning more about Luke's work, please visit his Facebook page: https://www.facebook.com/uberhogan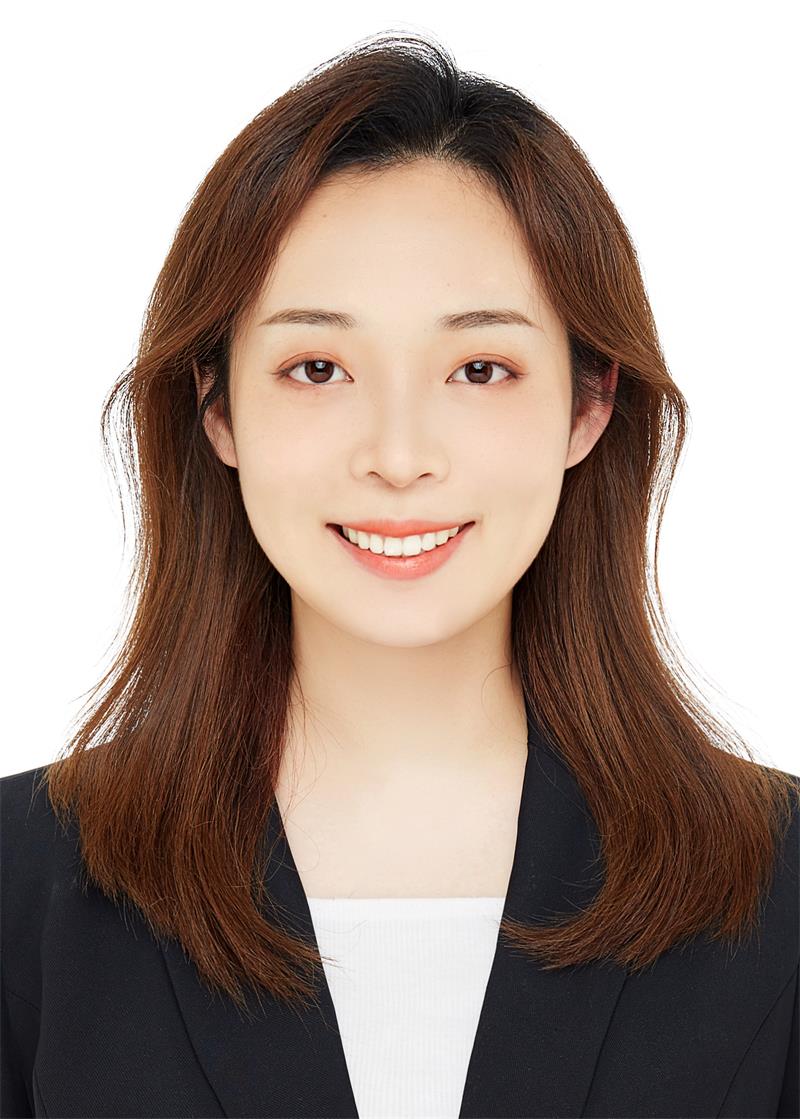 Karen, customer success manager at YoloLiv. She proactively looks out for customers' needs and suggests ways to help customers succeed with our products. All the successful use cases/ stories are the proof.