Live streaming an event is a great way to grow your reach exponentially and share an experience with viewers across the world, especially during the pandemic. Going live from an event also has many moving pieces and lots of unique challenges, but the benefits can be huge.
In the case of live streaming a wedding, you can use live video to bring a special moment to guests who may not be able to attend in person, like elderly relatives or those who aren't able to travel. 
How do you prepare for going live at an event? What are some of the challenges? How do you get the best possible quality results? And moreover, is it worth it?
Noel Del Pilar is an award-winning photographer and a proud member of Wedding & Portrait Photographers International (WPPI), Professional Photographers of America (PPA) based in San Juan, Puerto Rico. He runs Noel Del Pilar Photographer, where he specializes in wedding photography and videography.

We recently spoke with Noel about some of the unique challenges and benefits of live streaming events and how he thinks about and plans for creating professional quality live stream broadcasts when he's not in a controlled studio space.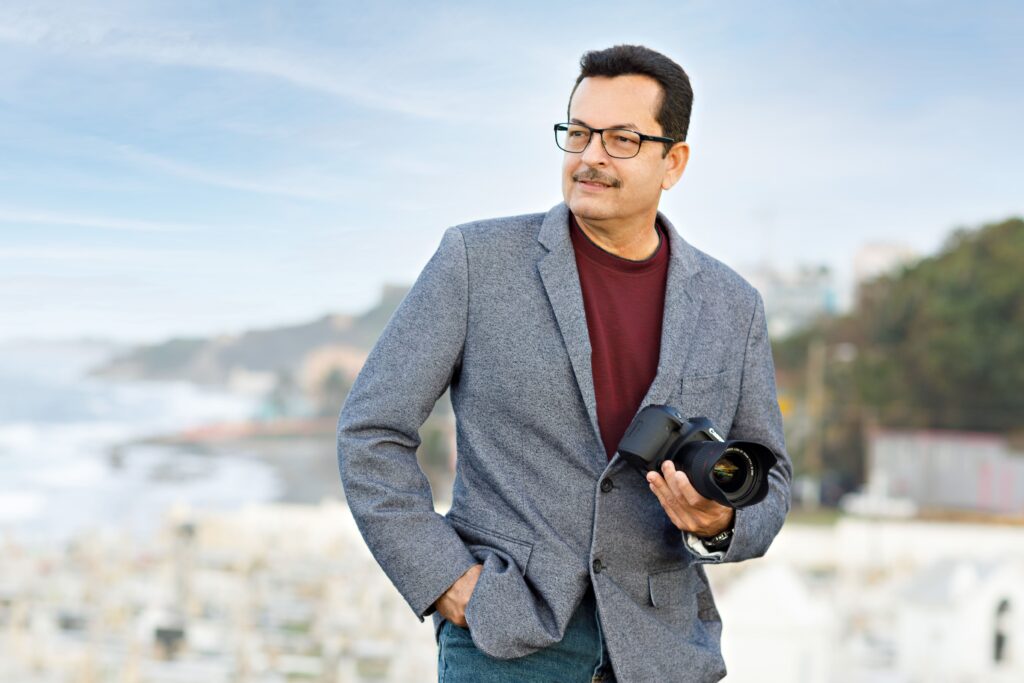 "I added livestreaming to my wedding photography business in middle, 2020 due to the pandemic. It all started doing photography classes via Zoom using Elgato Cam Link 4K and OBS. Then, because I am a perfectionist, I wanted to add more cameras and graphics. Luckily, searching on YouTube I found the promo video of a product that since I saw it for the first time, I knew it was going to be revolutionary; that was the original YoloBox. As soon as the new YoloBox Pro was announced, I had no doubts in buying it and it was the best decision, as it raised the quality of my service to a higher level."
How does Noel Live Stream at an Event?
Two Canon 5D Mark IV (I can record in camera too) mounted in Geekoto carbon fiber tripods, with a Canon 24-70 2.8L II and a 24-104 f/4 lenses for full body and medium shot of the couple. Using the Hollyland Mars 300 Pro HDMI wireless transmission for video and audio in each camera, then each camera has also Rode Wireless Go Mics or the Hollyland Lark 150 wireless mics. One microphone goes to the minister or in the groom or in front of the main speaker, the other mic goes to the front of the musicians, band, DJ, etc.
The third camera is a small Canon M50II with a wide lens Canon 16-35 2.8L II or the Canon 15mm fisheye lens but it is used as an establishing shot, the camera that covers a wide area of the bride's entrance (processional), and the bride's exit (recessional) from the top with the public. In the past, he used a GoPro Hero 7 Black, but it was difficult to control the exposure when the light changed.
Noel uses a Netgear Nighthawk LTE Mobile Hotspot Router with AT&T. As a backup, he has an Inseego 5G MiFi M2000 hotspot from T-Mobile. He will do a speed test before starting the event and select the best upload signal. Noel said, "The internet is the most important thing in the livestream service, so you must have a backup in case a cell phone company does not have a good signal in the event area, sometimes my weddings are in churches, haciendas, beaches, hotels, etc."
The Hollyland Mars 300 Pro HDMI receivers are mounted in the PK1 stand by Aaron Parecki. The PK1 is mounted on a tripod, so Noel can move around if he wants.
Noel also uses a MacBook Pro to monitor and end the stream. Usually, he prefers to monitor the YouTube stream on iPhone which it's on the same tripod as the YoloBox with a clamp mount.
How YoloBox Increases Noel's Productivity?
Before having the YoloBox, Noel's first few wedding livestream events were very difficult. He used other equipment that needed more time to set up, including a table, many cables, monitors, etc. Now with the YoloBox, it only takes less than 30 minutes to set up.
Why Choose YoloBox?
First, Noel talks about why livestream is important. It helps him fill the days when he does not have photography clients. At the moment, the livestrema represents about 40% of Noel's business. There is not much competition in his area and he charges between $995 to $1200 for each wedding service. The clients are satisfied to pay thanks to the YoloBox.
With YoloBox, Noel will create a thumbnail image as the wedding invitation and loaded it to the SD card as a PDF file and played it at the beginning of the live event. He also offers a slide show with 25 to 30 photos with music on the SD card and played the source before the main event. Thanks to the YoloBox, it supports 2 video sources and 1 PDF file from an SD card playing at a time.
Noel's Tips & Tricks for Live Streaming a Wedding
Visit the event site beforehand and scope out the best location for setting up your live video
Try to visit the site at the same time that the event will be taking place so you can evaluate lighting, sound, and make a plan for any challenges 
Make sure to inquire in advance with the venue about Wi-Fi or invest in a hotspot to ensure you can connect to the internet easily
Don't over do it with gear: a tripod, camera, microphone, and YoloBox is all you'll need to get started and create a live broadcast
Use custom Overlay templates and simple graphics like to enhance the look of the broadcast
Use pre-loaded SD card videos for the opening and closing
Be sure to let viewers know they're in the right place
Be sure to record both on the YoloBox and your cameras in case something happens with the HDMI transmitters or the live stream, you can give the recorded even and rebroadcast it on a deferred basis.
To conclude, Noel believes that YoloBox is well worth the investment. You don't need to invest any additional gears since YoloBox is an all-in-one device. It's accessible for all.
If you have doubts or questions, go to the YoloLiv Facebook page and other YoloLiv groups and the support team will be very happy to help you, as there is a great community.
Following Noel's Social Media:
Instagram: @noelphoto
YouTube: youtube.com/noeldelpilar
 3,092 total views,  7 views today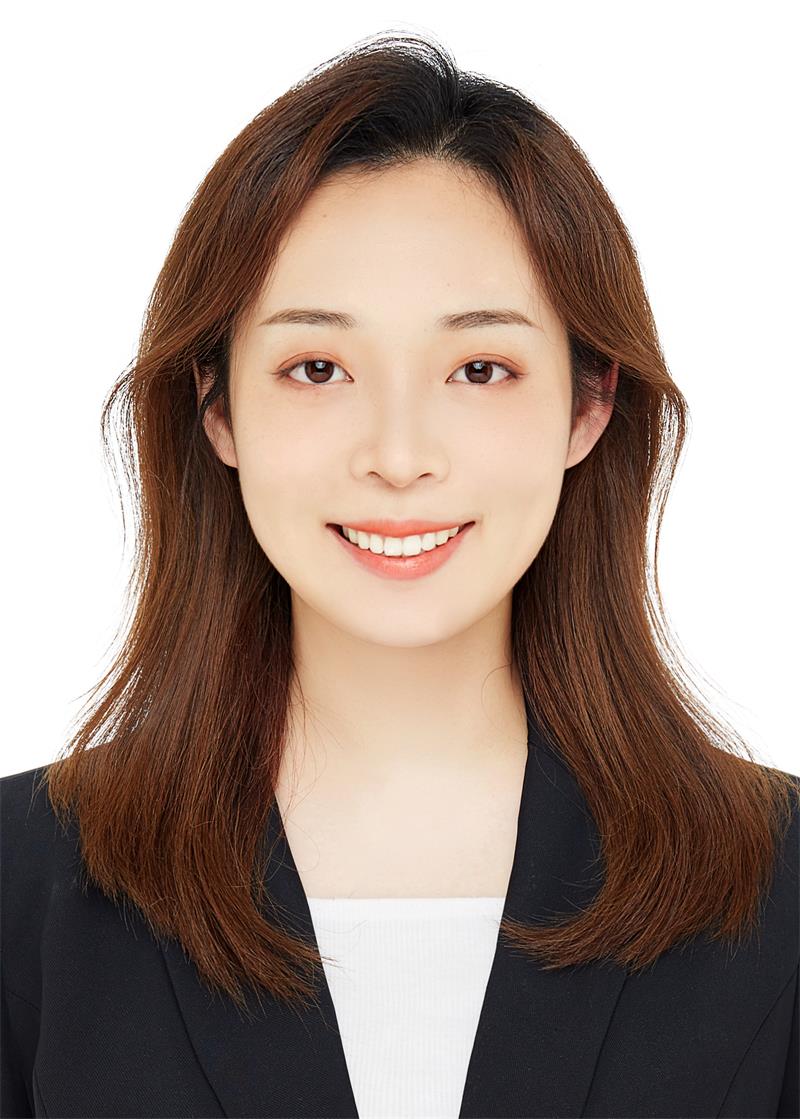 Karen, customer success manager at YoloLiv. She proactively looks out for customers' needs and suggests ways to help customers succeed with our products. All the successful use cases/ stories are the proof.