Introduction: Recently, we got an opportunity to interview Ben Bergeron who runs a small production company called Hot Shoe Productions in Ottawa, Canada. Hot Shoe Productions is a social enterprise run by the Social Planning Council of Ottawa and it offers high-quality, professional video and communication services for the non-profit sector.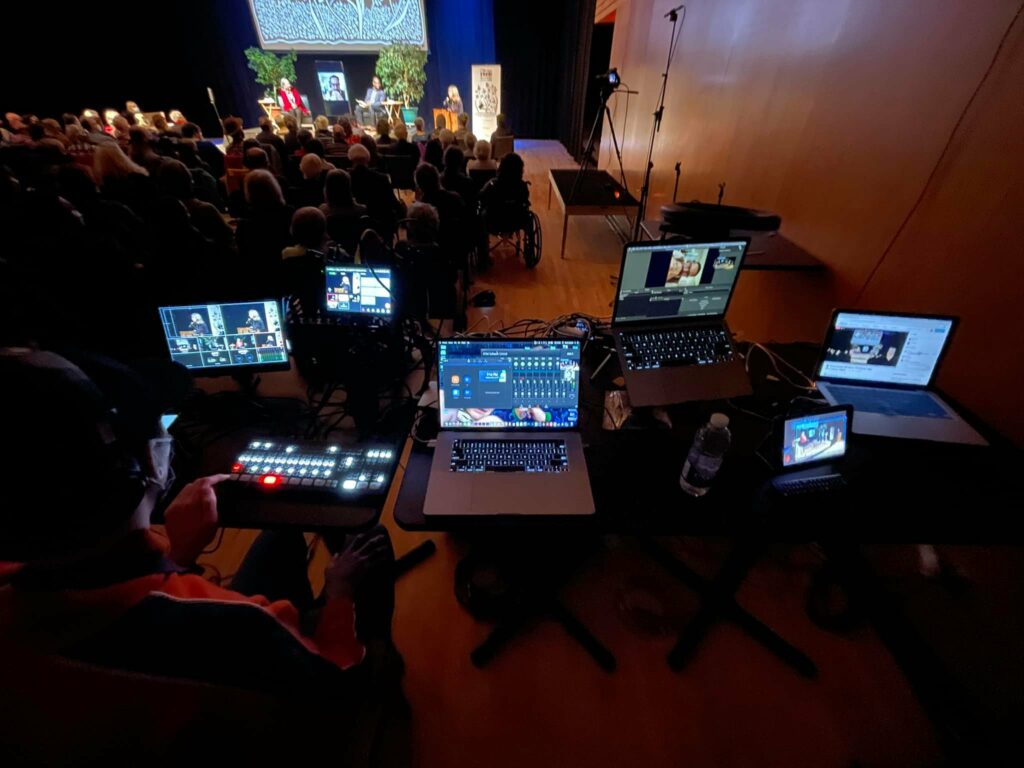 What They Stream: Events, Conferences, Concerts
How Often: 5-10 times a month
Setup: 2x Canon C100 (Cameras), Blackmagic ATEM Mini (Switcher), ZTE Rocket HUB (Internet), and Yolobox Pro (Encoder/graphics)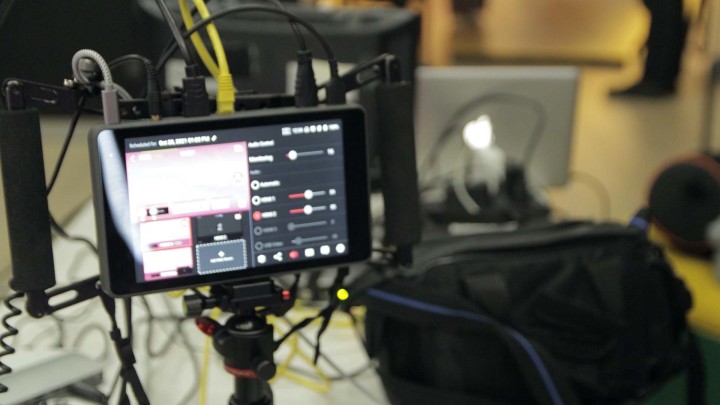 Why They Came To YoloBox
"It's easy to set up, and has made it possible for us to produce live streams from locations with no power and no wifi! Absolutely fantastic!"
Ben started using YoloBox Pro in September 2021 and he is very impressed with all the power under the hood. Before using the YoloBox Pro, anytime Ben wanted to do a live stream, it took many cables and pieces of kit to set anything up. It was also always a challenge to get an internet signal or power when he needed it. Ben also had to rely on his computer and OBS to encode the streams, which sometimes led to data issues that clients were not happy with.
Ben purchased the YoloBox Pro after realizing that he was booking 4-5 live stream contracts a month, and needed a faster, less stress-inducing tool to use to set them up. He first discovered the product in a review by Aaron Parecki on YouTube and was intrigued by the possibilities. Ben finally decided to pull the trigger in September when he received 4 live stream requests that would need to be done outside with no power and no internet.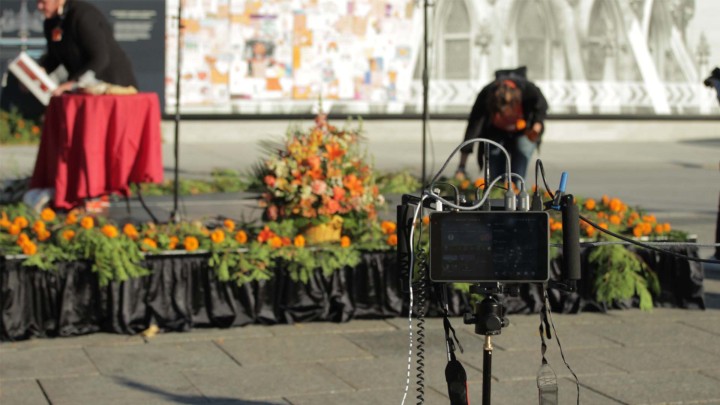 What Specific Feature Do You Like Most?
Portability (very small and quick to set up, fits in my camera bag);
Ease of use (everything is right at your fingertips, and the menus are intuitive);
Graphics and video playback ("MUCH easier than any other tool I used for these") and the ability to create your own graphics;
Recording to an SD card;
Low-Data Rate streaming options for poor signals;
Regular firmware updates and improvements.
How has YoloBox increased productivity?
"My livestream setup time has gone from 2 hours or more to less than an hour, I was able to stream a soccer game where I had no access to power or internet, and I got to live stream the historic day for Truth and Reconciliation on Parliament Hill."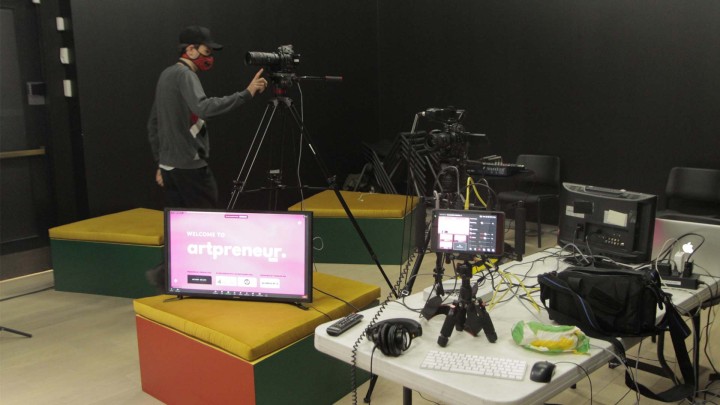 New Feature Suggestions
Multiple audio inputs at once; (Audio Mixing is coming soon!)
EQ, Compressor, Delay and other advanced audio settings;
Option to fade to black without needing to install a black overlay;
Way to see filenames of Overlays I have loaded in;
Ability to record in a higher bitrate than the stream. (This has already happened! Now, YoloBox Pro supports up to 50,000Kpbs for recording in monitor mode!)
"I am excited to see where the YoloBox product line goes! Many of my clients are continuing to look for streaming, and new clients regularly approach me about doing so!"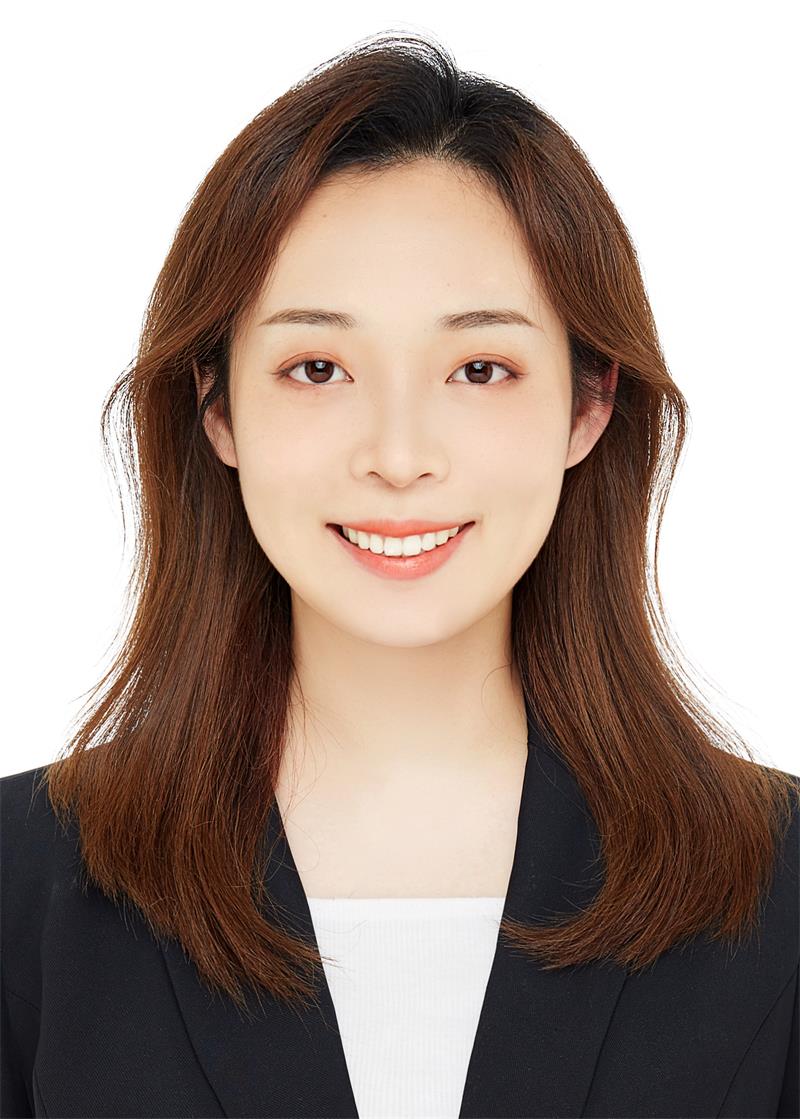 Karen, customer success manager at YoloLiv. She proactively looks out for customers' needs and suggests ways to help customers succeed with our products. All the successful use cases/ stories are the proof.