Facebook is the built-in platform that most of our customers live stream to, and there are a few questions that are most asked about. We listed some common errors that you might encounter while living stream to Facebook, and the solutions to them.
#200 Permission error
If you've received this error, it means that your Facebook account's validation has expired. Please unbind the account (swipe to the left to delete) and bind it again on your YoloBox/YoloBox Pro.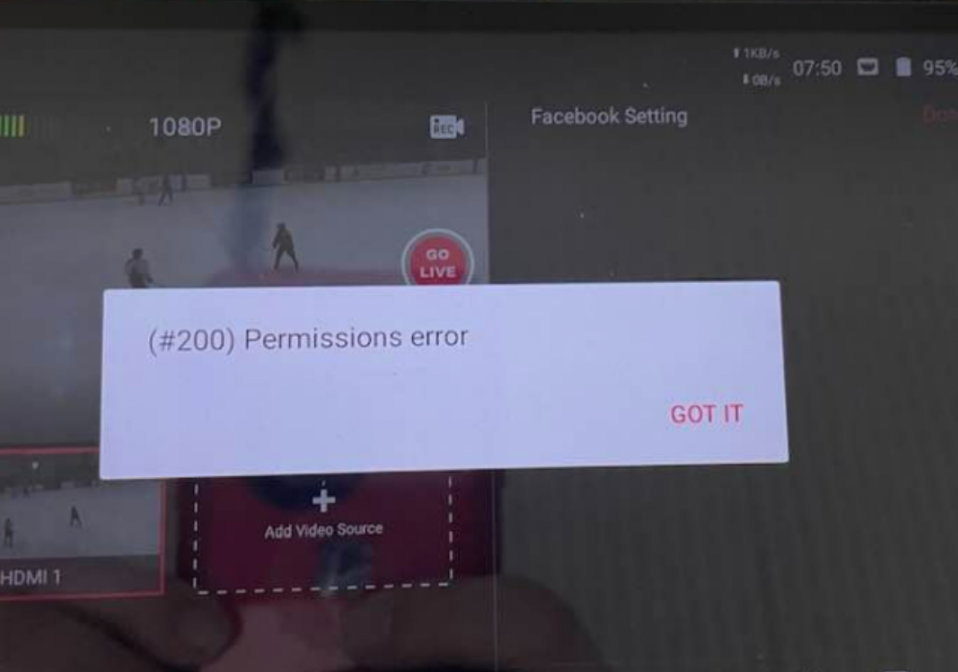 If the method above didn't work, please go to YoloCast, our Saas service platform https://cloud.yololiv.com/user/login with your YoloBox/Pro account email to connect to your Facebook account.

Connecting all the time/connection failure when streaming to Facebook on YoloBox/YoloBox Pro
Please pause your live stream first, go to "Streaming Mode" under "Settings" and make sure your streaming mode is "Using YoloLiv's Multi-Streaming Service", or switch to this mode and try again.
If the method above didn't work, tap on the destination and swipe left to remove it, and bind it again.
If the binding failed, you can also log into YoloCast with your YoloBox/Pro account email https://cloud.yololiv.com/user/login to bind your Facebook account.

Sorry, the stream cannot be broadcasted. Please add the "YoloLiv app at the Mange Group of Facebook.
The reason that the error occurs is the "YoloLiv" was not granted streaming permission when streaming to a Facebook group. Please go to "Group Settings" > "Manage advanced settings" > "Apps" to add the "YoloLIV" App for streaming permission.
Please visit this link from Facebook official: https://www.facebook.com/help/261149227954100
You can also check the steps below on how to add "YoloLiv" app to your group.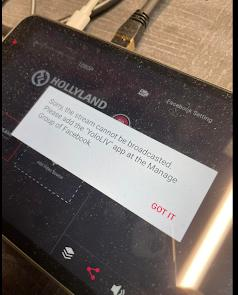 Go to your Facebook group manage page to add "YoloLiv" app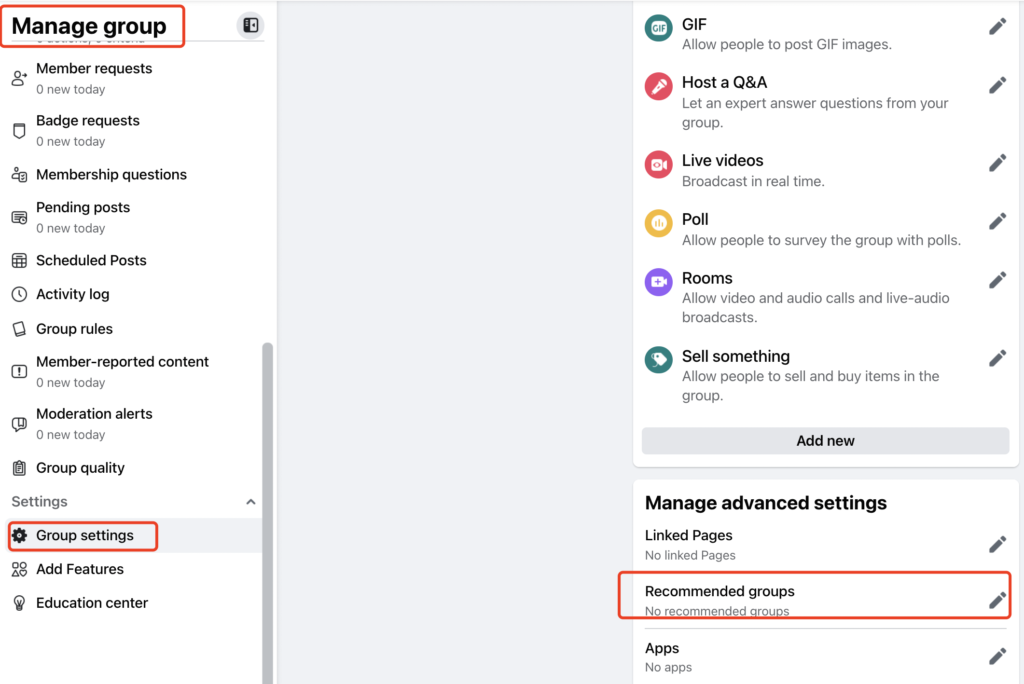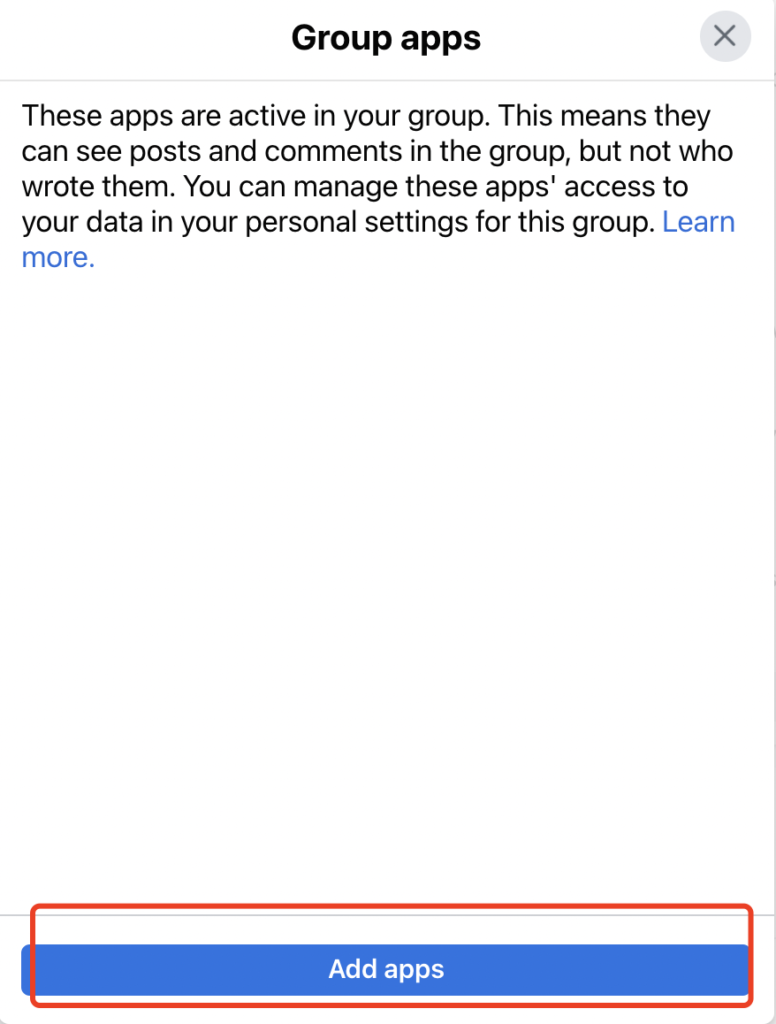 2. Search"Yololiv" as the following picture shows

Hope this document helps you troubleshoot and resolve issues while live streaming. If the workarounds didn't work for you, feel free to reach out to us at contact@yololiv.com, we will be in touch with you as soon as possible.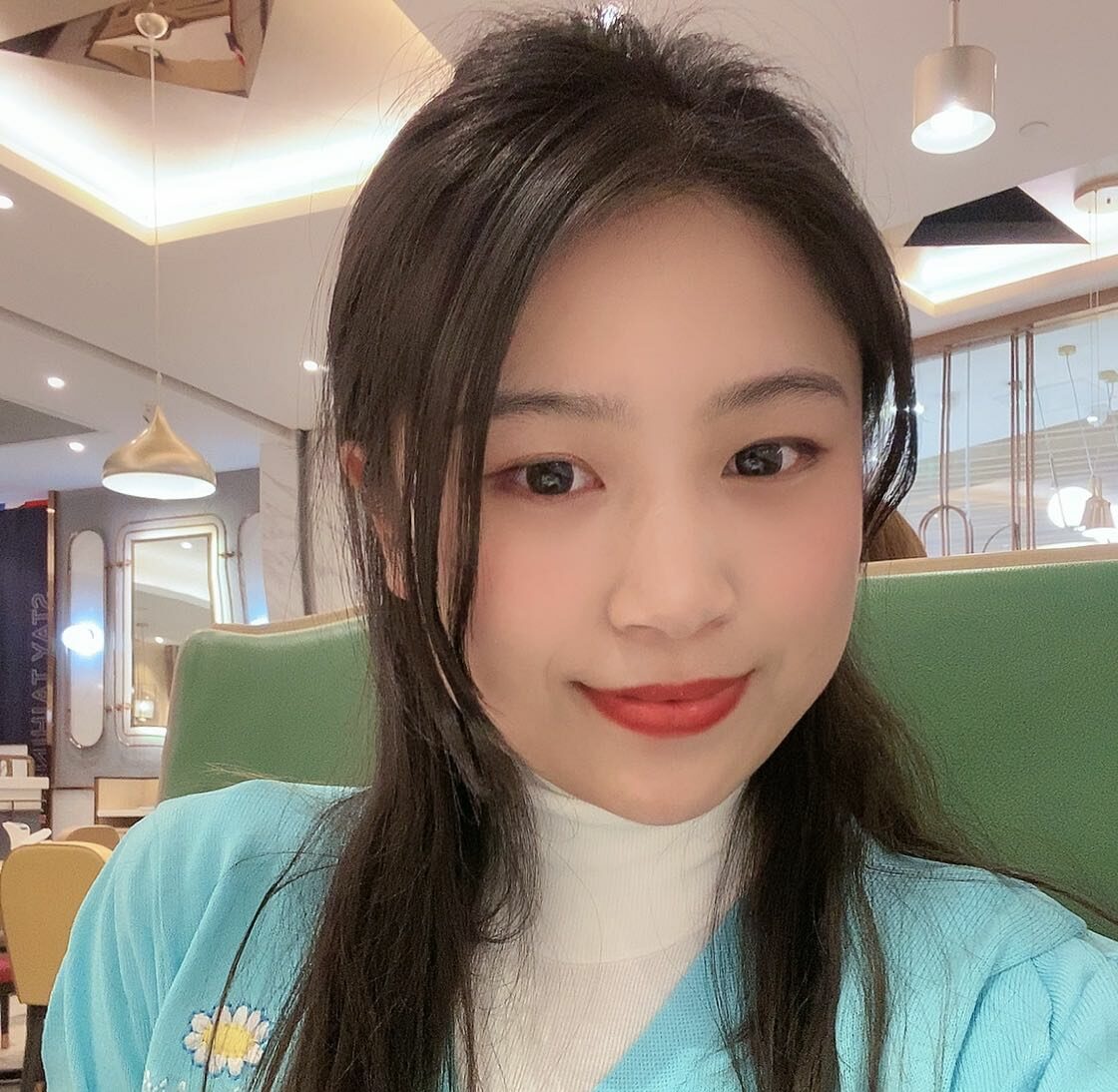 As a support specialist at YoloLiv, troubleshooting and resolving issues from customers is her daily routine. Whenever there is an issue, that's the time Rita shows up. She analyzes and combs through questions, issues and requests from customers and make contents that are very practical for your live streaming.