Youtube is the built-in platform that most of our customers live stream to, and there are a few questions that are most asked about. We listed some common errors that you might encounter while living stream to YouTube, and the solutions to them.
403 Forbidden issue
This is a common issue that you may encounter before going live. Follow the step to remove the account access on YouTube.
Go to https://myaccount.google.com/permissions, and remove the YoloLiv app access to your YouTube account

2. On your YoloBox/YoloBox Pro, go to "Platform", swipe left on your Youtube account, and reconnect it.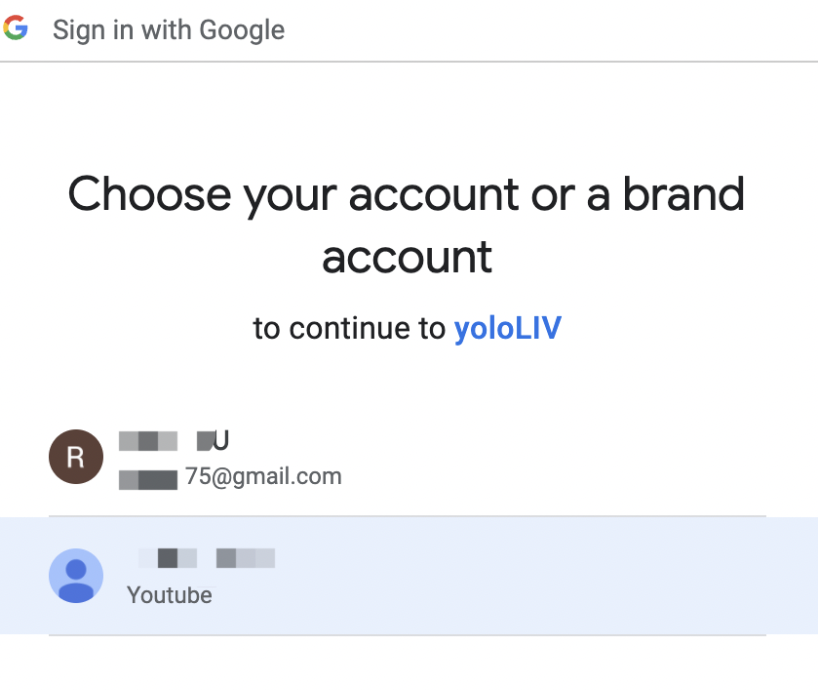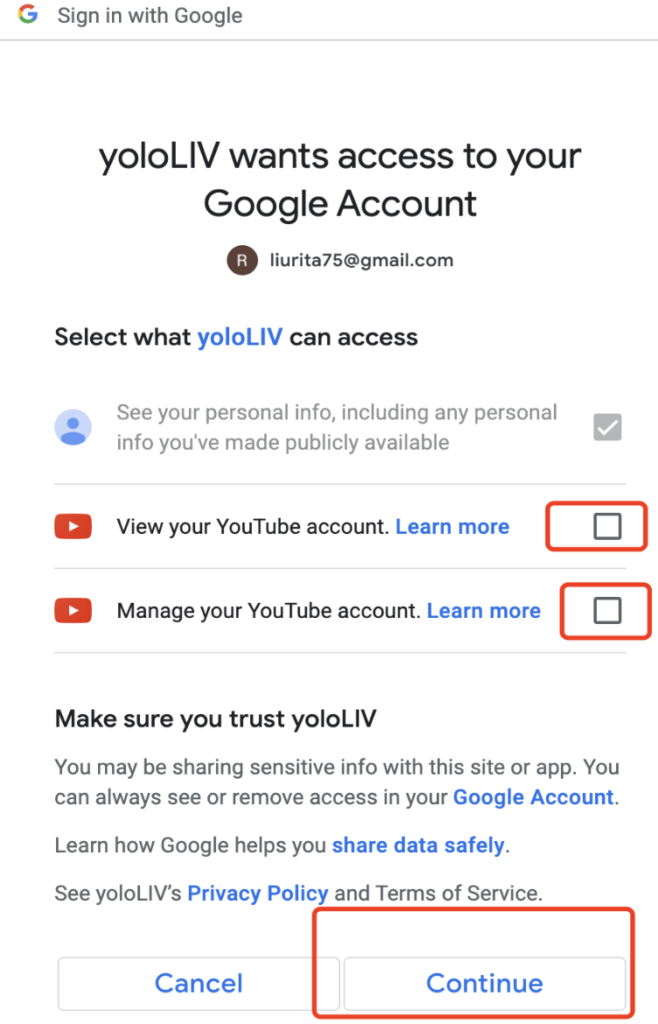 "Request had insufficient authentication scope"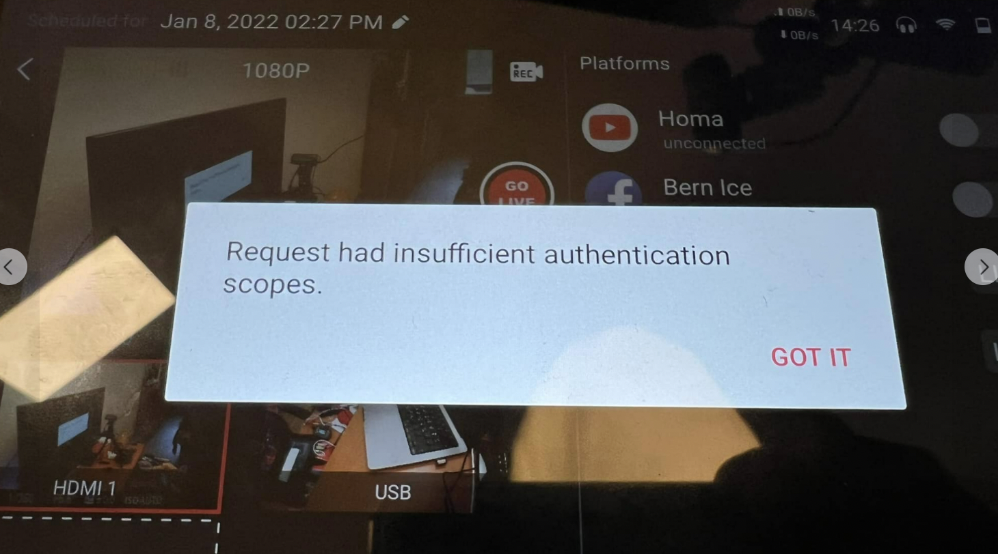 This is mainly due to user errors.
Users shall reconnect their YouTube accounts on YoloBox/YoloBox Pro. Tap your account under the "Platform" tab, swipe Left to delete your account, and then add it again. If you don't know how to delete the accounts, please refer to the above steps.
Note that to enable all the access that YoloLiv app requires.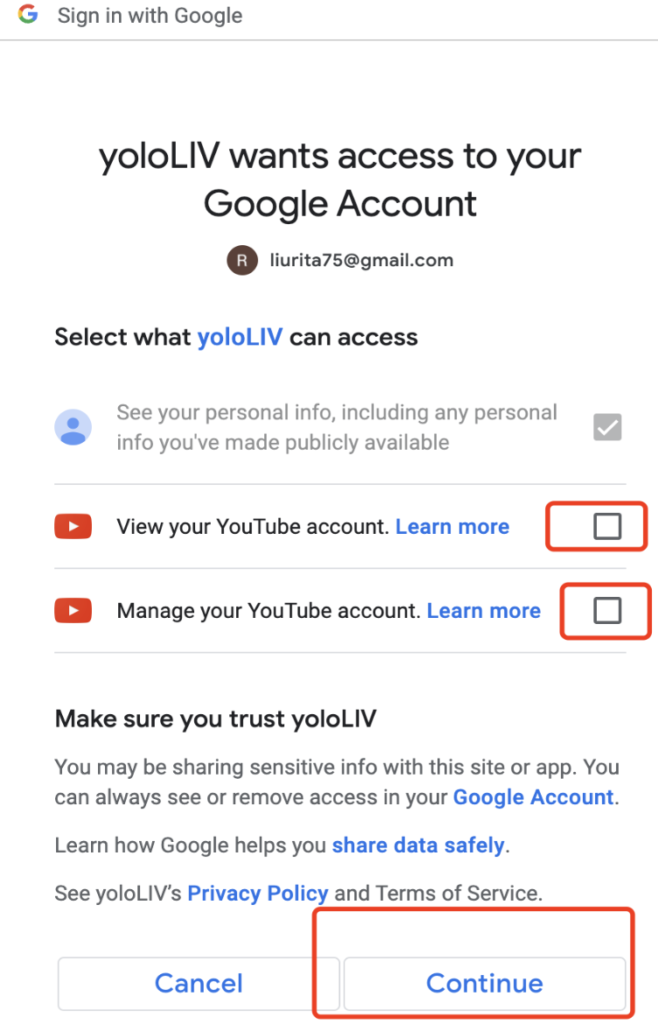 "The user is not enabled for live streaming"
There are 2 situations for this toast message.
If you haven't done any live streams on Youtube, make sure to verify your channel first

Go to YouTube.
From the top right, click the camera icon > "Create" >  Go live.
If you're not allowed, just follow the prompts to verify your channel.
Enabling your first live stream may take up to 24 hours. Once enabled, you can live stream instantly.
2. If you have been live streaming successfully to Youtube, but it suddenly doesn't work and this toast message pops up on YoloBox/YoloBox Pro. Here are a few ways to troubleshoot:
Swipe left to delete your Youtube account and then add it again;
Remove the YoloLiv app from Youtube and then add it again from the link: https://myaccount.google.com/permissions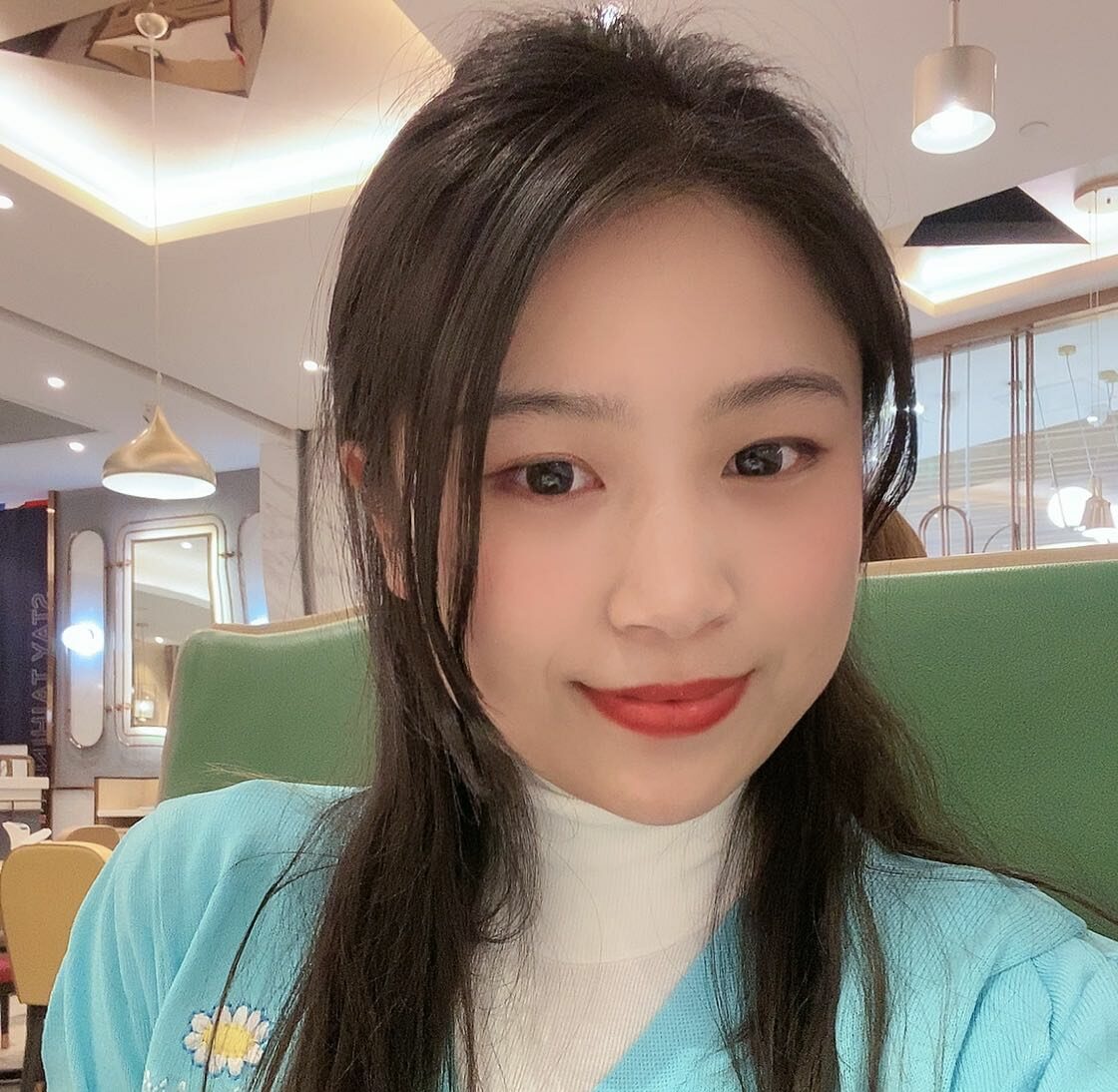 As a support specialist at YoloLiv, troubleshooting and resolving issues from customers is her daily routine. Whenever there is an issue, that's the time Rita shows up. She analyzes and combs through questions, issues and requests from customers and make contents that are very practical for your live streaming.