Wouldn't it be great if you could simply plug in any camera to your live stream and start broadcasting immediately? Unfortunately, it's not always that simple, as not all cameras are created equal.
Understanding Clean HDMI Output and Dirty HDMI
When it comes to cameras, clean HDMI output and dirty HDMI are important terms to comprehend. These terms refer to various camera settings and how they appear on a video feed. When you plug your camera into a computer, video capture card, encoder, or connect it to the internet, you are most likely using an HDMI cable. This cable transmits all the information seen through the camera viewfinder, including video footage, camera icons, and viewfinder overlays.
Clean HDMI Output:
A clean HDMI output, or clean HDMI out, is a video feed that doesn't contain any camera icons, setting graphics, or data indicators displayed over the video itself. It provides a live signal straight from the camera sensor, through an HDMI connection, to its intended destination. Clean HDMI signals are naturally uncompressed and come in industry-standard resolutions like 1920 x 1080 (HD) or 3840 x 2160 (UHD 4K).
Dirty or Not-Clean HDMI Output:
Dirty HDMI output, though not an official term, refers to video feeds that have graphics appearing on-screen, baked into the video itself. These graphics cannot be removed after filming. If you live stream with a dirty HDMI out, the camera icons will be stuck on your video forever. Moreover, dirty HDMI signals might have wonky resolutions that are incompatible with other video equipment.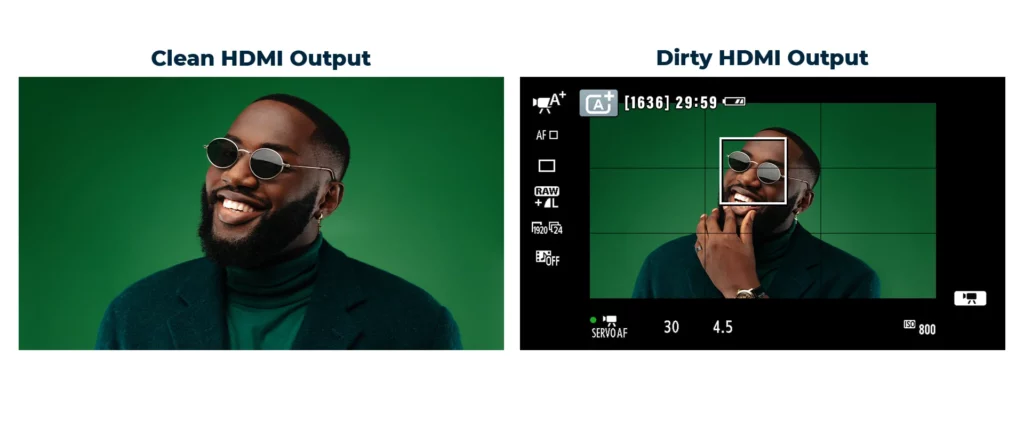 The Significance of Clean HDMI Output for Live Streaming
Having a clean HDMI output is crucial because each camera has different settings. If your live stream includes distracting camera icons overlaid on your video, it will be cluttered and unappealing to viewers. The quality of your live stream depends on the camera you are using.
Moreover, clean HDMI is essential if you plan to use a professional camera as a webcam for video conferencing platforms like Zoom, Microsoft Teams, and Google Meet.
Cameras with Clean HDMI Output
If you are unsure which cameras offer clean HDMI output, start with a curated list of the best cameras for live streaming. These recommended cameras all have clean HDMI out. Additionally, check Elgato's regularly updated list of cameras with clean HDMI outputs. However, it's always a good idea to research the product specifications and, if needed, contact the manufacturer directly for confirmation.
Clean HDMI Output on DSLRs
DSLR cameras are versatile tools for photography and videography, but not all of them are suitable for live streaming due to the lack of clean HDMI output. Lower-level DSLRs often have display icons overlaid on the camera feed, which can't be removed during live streaming. However, higher-tier DSLRs and mirrorless cameras are more likely to have clean HDMI output. Cameras like the Sony Alpha 7 III, Canon EOS R, or Panasonic Lumix S5 provide clean video feeds. Always check your camera's specifications before filming to ensure it supports clean HDMI output.
How to Check if Your Camera Has Clean HDMI Output
There are a few methods to determine if your camera has clean HDMI out:
Monitor Test: Plug the Camera into a TV Connect your camera to a TV or external monitor using an HDMI cable. Turn on the camera and the monitor, and observe what's displayed on the screen. If you see icons and data indicators, your camera doesn't have clean HDMI. If the video feed is free of graphics, your camera has clean HDMI.
Check Camera Settings: Menu Screen or Physical Buttons Some cameras have settings that allow you to enable or disable clean HDMI output. These settings may not be immediately apparent and might require some digging through menus and options. Look for terms like Info Display, HDMI Info Display, OSD, Onscreen Display, Onscreen Markers, FHD Output, Full HD Output, Output Display, Output Onscreen Display, External Display, or an external display icon resembling a TV or external monitor.
Remember that different cameras may use various terms and icons, so it's essential to familiarize yourself with your camera's specifications and settings.
How to Get Clean HDMI Output
To achieve clean HDMI output and remove camera icons from video footage, follow these steps:
Access your camera's Settings menu through the LCD screen or physical buttons on the camera body.
Look for settings related to icon overlays and display graphics. These settings may vary based on the camera model.
Disable the options that cause icons and data indicators to appear on the video feed.
Keep in mind that certain cameras, especially higher-end DSLRs and mirrorless models, might have a dedicated setting for clean HDMI output, while others may require you to navigate through various options.
Conclusion
Clean HDMI output is a crucial aspect of live streaming. It ensures that your video feed remains distraction-free and professional, making it more appealing to your audience. When choosing a camera for live streaming, always check if it supports clean HDMI output. Perform a monitor test or explore your camera's settings to enable clean HDMI if available.
Now, get ready to elevate your live streaming experience by delivering high-quality, clean video feeds that captivate your audience!
 2,363 total views,  35 views today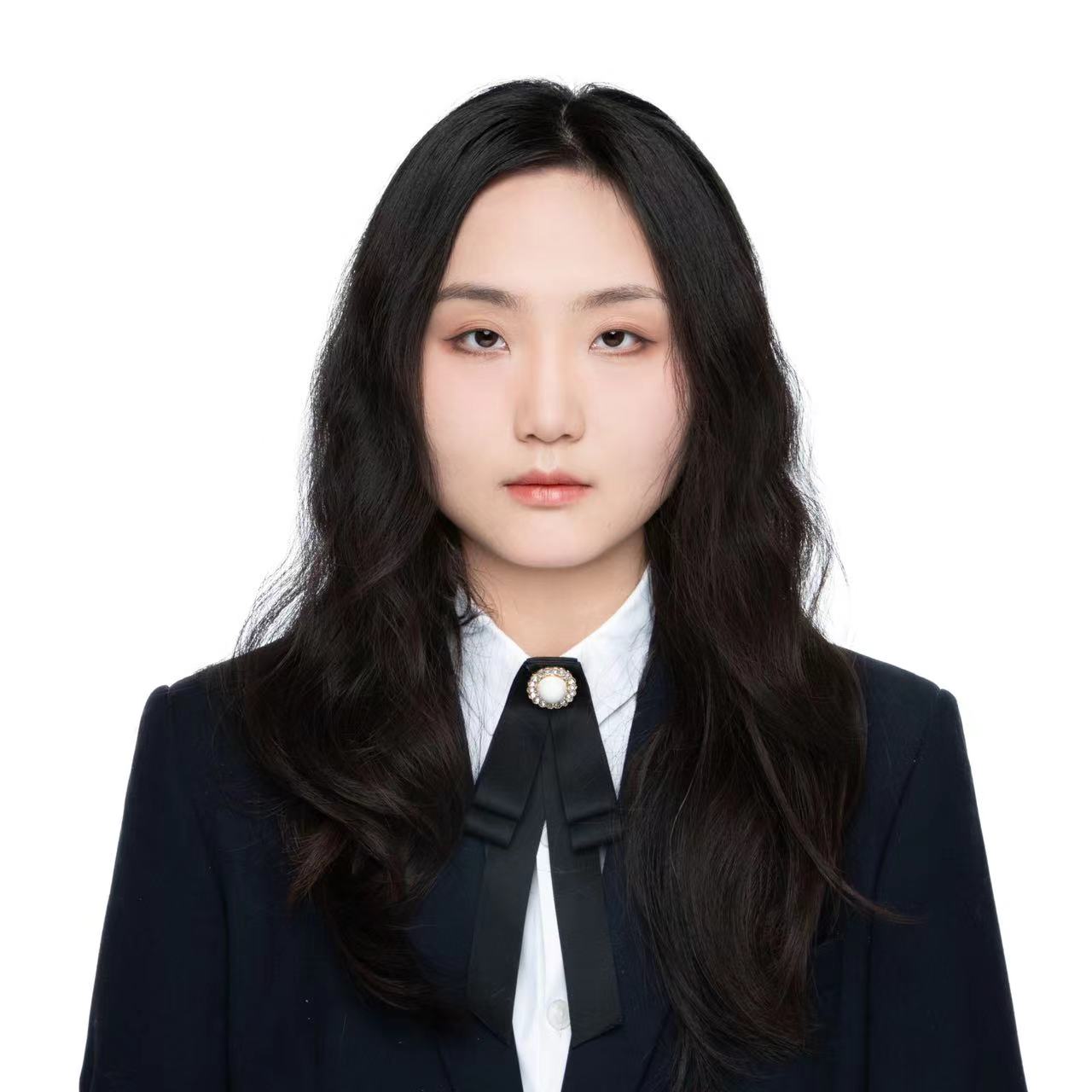 Pauline is a Marketing Specialist at YoloLiv, with over three years of experience in overseas digital marketing. She aims to produce high-quality and practical content for all tech lovers and dig deeper into the live streaming fields.