When you say the Saas, many people don't figure out what exactly it means, but when you explain with the Cloud platform, things will be much easier. Because Cloud has a variety of meanings, and most of the, are related to Internet technology.
Cloud Transcoding: The act of duplicating video into all of the various resolutions needed for smooth playback in the cloud.
Example: YoloCast uses cloud transcoding to break the live video into three resolutions: 1080p, 720p, and 480p to ensure smooth viewer playback.
So I will explain in this blog about using the process of cloud transcoding to ensure smooth viewer playback for your HD live streams. It's part of our series on HD live streaming.
Why Smooth Viewer Playback and How to Ensure that?
In order for viewers to have a smooth playback experience across different devices with different capabilities in varying network conditions, you should provide several quality levels through adaptive bitrate streaming. In order to provide adaptive playback for your viewers, they have to provide multiple levels of video.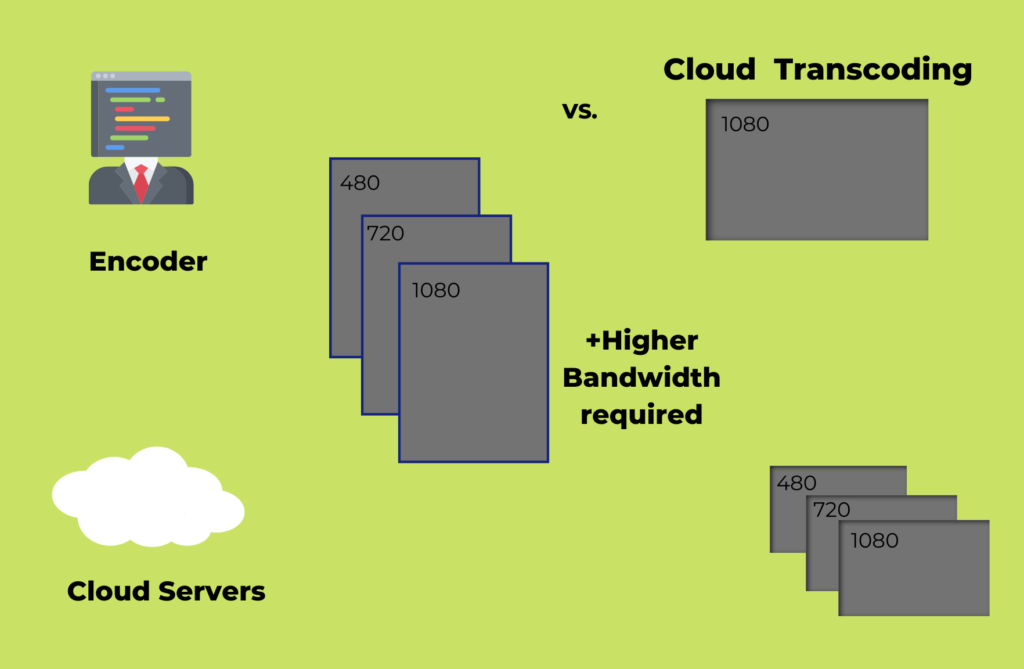 One option is to encode and stream each of these levels from your on-premise encoder. This utilizes a lot of processing power and network bandwidth.
Another option is to send one high-quality stream from an on-premise encoder like the YoloBox Pro  ,and transcode to multiple quality levels in your streaming service.
Cloud Transcoding
Many streaming services (including free, advertising-based options like Facebook and YouTube) transcode in the cloud; the YoloCast Platform was one of the first to do so.  I highly recommend you transcode in the cloud to conserve encoding power and network utilization while maintaining smooth playback for viewers.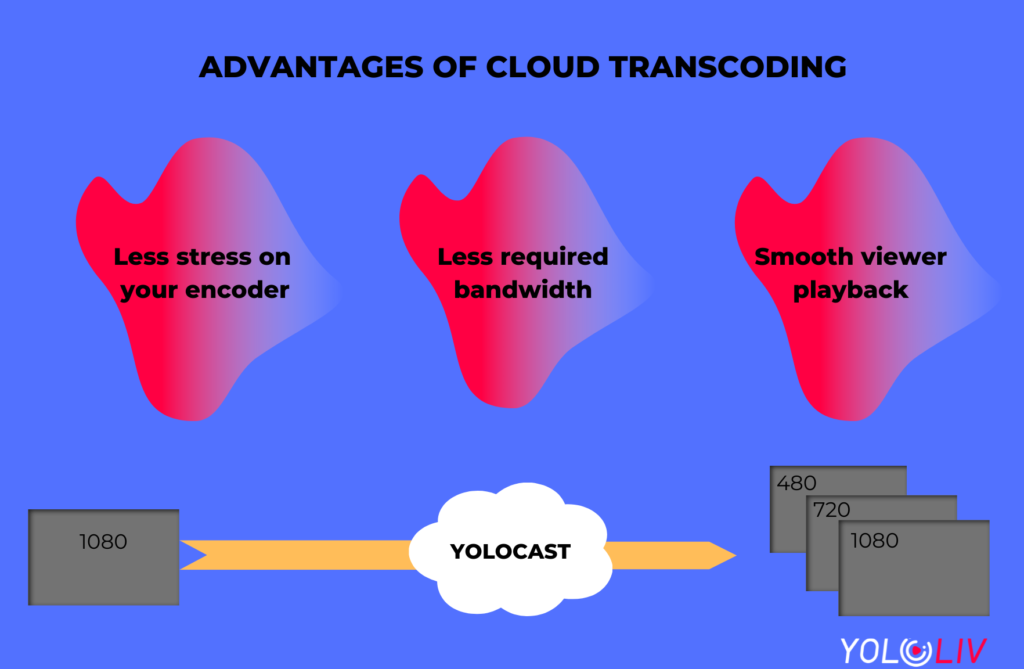 Where I can see the process of the transcoding?
In the Media Center, you can upload different types of documents including pictures, documents(pdf only), videos, and overlays. When you upload a pdf document successfully, it will come through a very short time of "transcoding".

Wrap up
When you are looking for a streaming solution, be sure to check to see that they offer cloud transcoding to all of their plans. I'm obviously biased, but I would recommend that you check out YoloCast for an easy, affordable streaming solution with cloud transcoding.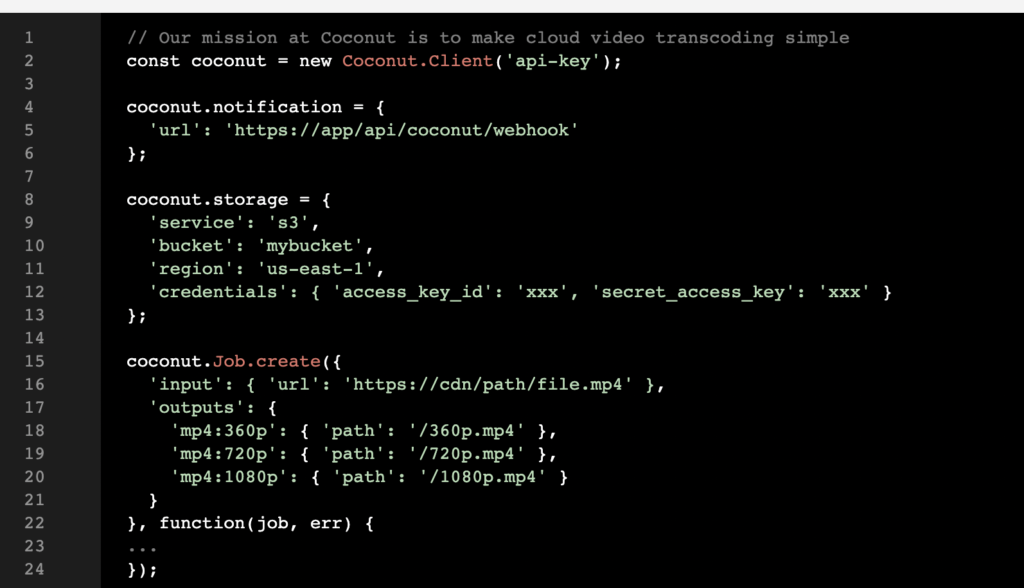 Conclusion 
We hope that this blog explains well how Cloud transcoding works on YoloCast quickly and easily. You may engage your audience in a way that has never been possible before with the help of this technology.
Interested in learning more about our new streaming solution YoloCast? Why not take advantage of our 14-day free trial to test out all our great features for yourself? Click the button below to get started today. No credit card is required. GET STARTED FOR FREE
Finally, for exclusive offers and regular tips on live streaming, you can also join our Facebook Group.
For more information about YoloCast, visit Why stream with YoloCast?
A quick guide for the beginnings: A Quick Guide to Streaming for Beginners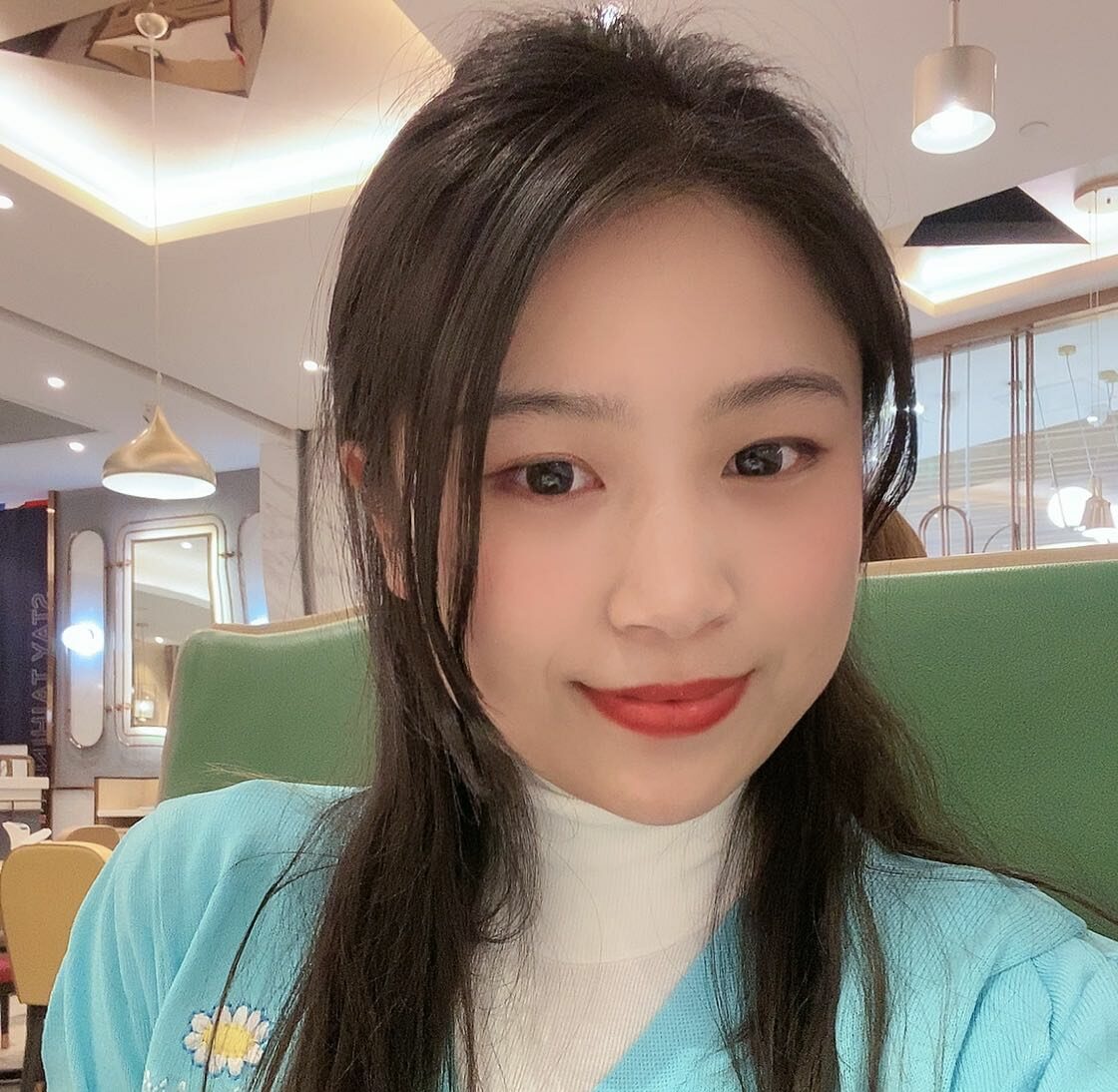 As a support specialist at YoloLiv, troubleshooting and resolving issues from customers is her daily routine. Whenever there is an issue, that's the time Rita shows up. She analyzes and combs through questions, issues and requests from customers and make contents that are very practical for your live streaming.