Today we're releasing YoloBox Pro v1.8.0 and announcing some killer new features that will surely bring your live video productions to a new level.  Now let's dive into YoloBox Pro v1.8.0 and see what's new. 
Switch between more than 10 video sources (Originally 6)
YoloBox Pro originally only supports maximum 6 video sources, which now increases to more than 10 video sources. You can easily switch between 10+ video sources as you like.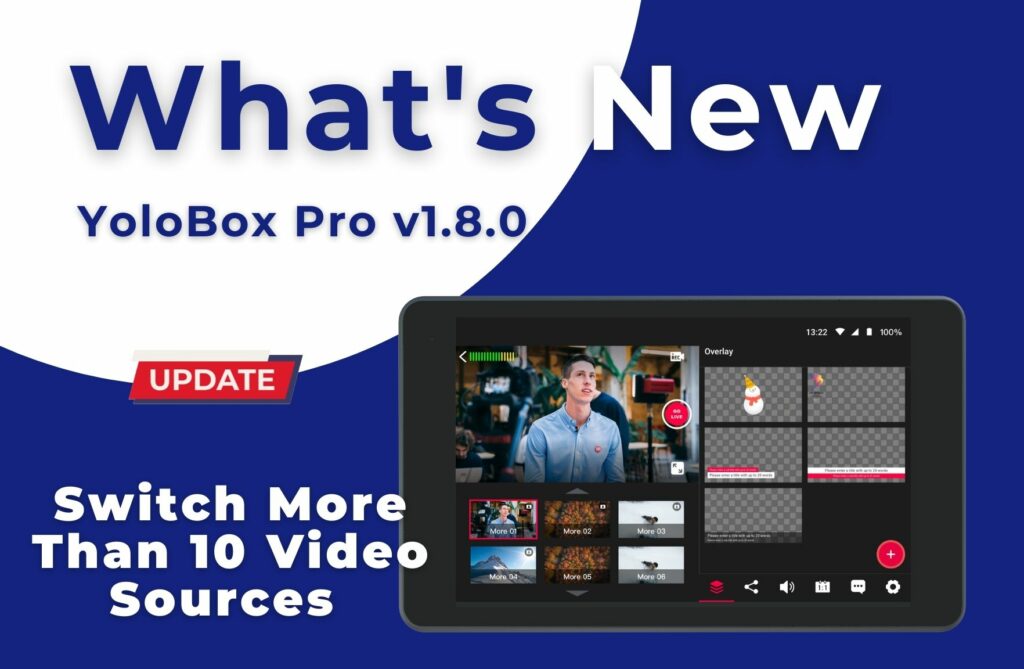 Create multiple Multi-Views(PiP, Side-By-Side, etc; Up to 2 each)
We received quite a lot of feature requests asking for multiple Multi-Views, not only more templates but also multiple times they can be used. The 1st feature was released in v1.7.0 and now comes the 2nd. Now we support 2 for each multi-view template, including PIP, Side by Side, Split View, News Layout, and Triple. So you'll have a total of 10 multi-views.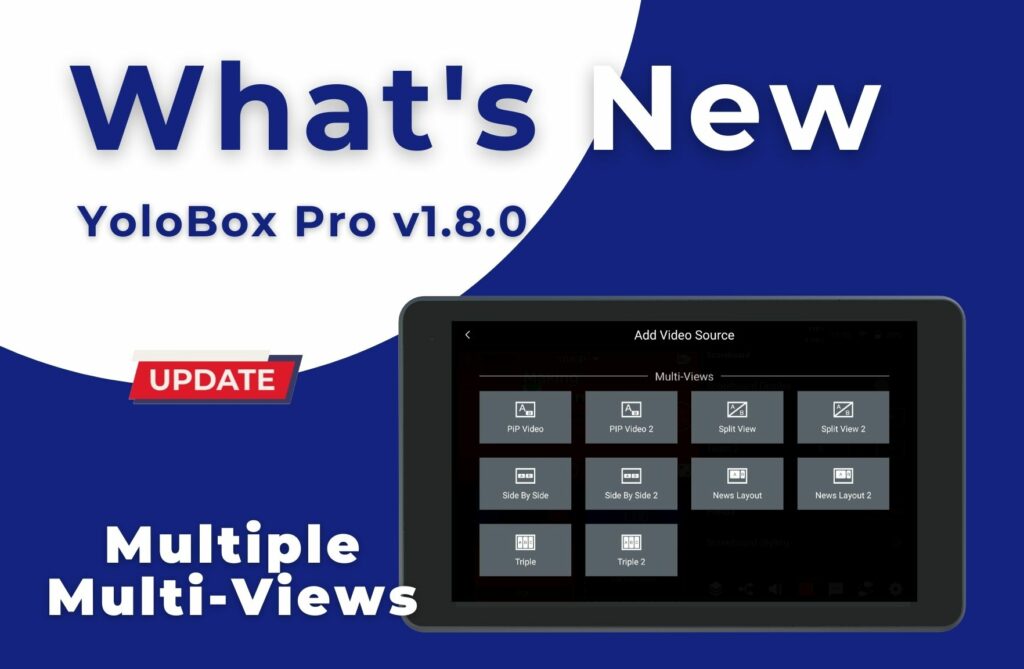 USB-A for external USB drive(for storage or extra source/overlay)
YoloBox Pro now supports an external USB drive for storage, video sources, and images for graphic overlays. 
USB-C For RodeCasterPro & some other audio mixers
The USB-C port now supports audio input from audio mixers. RodeCaster Pro is most recommended, both USB-C and USB-C are tested working with it. 
But please note that the UBS-A and USB-C cannot be used at the same time.
Automatically hide your overlays with pre-set duration
The graphic overlays will automatically hide with a pre-set duration. Simply choose a graphic overlay, scroll to the button of the "Setting" page, enable "Auto-Hide" and set a duration time for the overlay.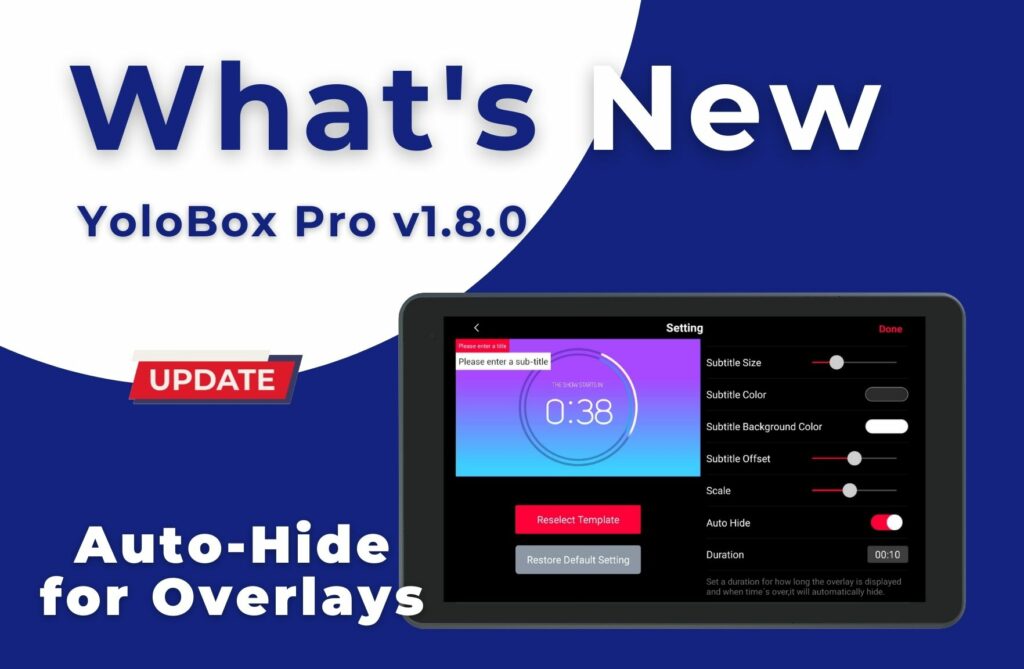 More shapes for the sub-screen of Picture in Picture
2 new shapes are supported for the sub-screen of Picture in Picture. You can now set a sub-screen as a rectangle, rhombus, or circle as you prefer.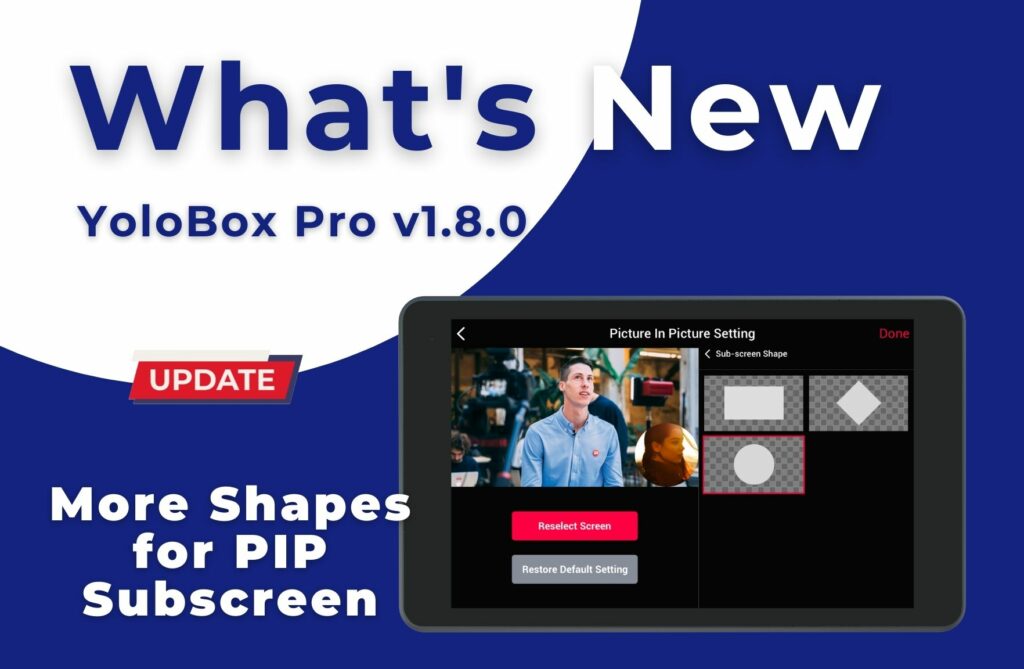 Fade-To-Black video transition
Once the "Fade To Black" is enabled, the program will fade to black (no audio/video). To "Fade from black", simply tap on the video source or disable the "fade to black" button.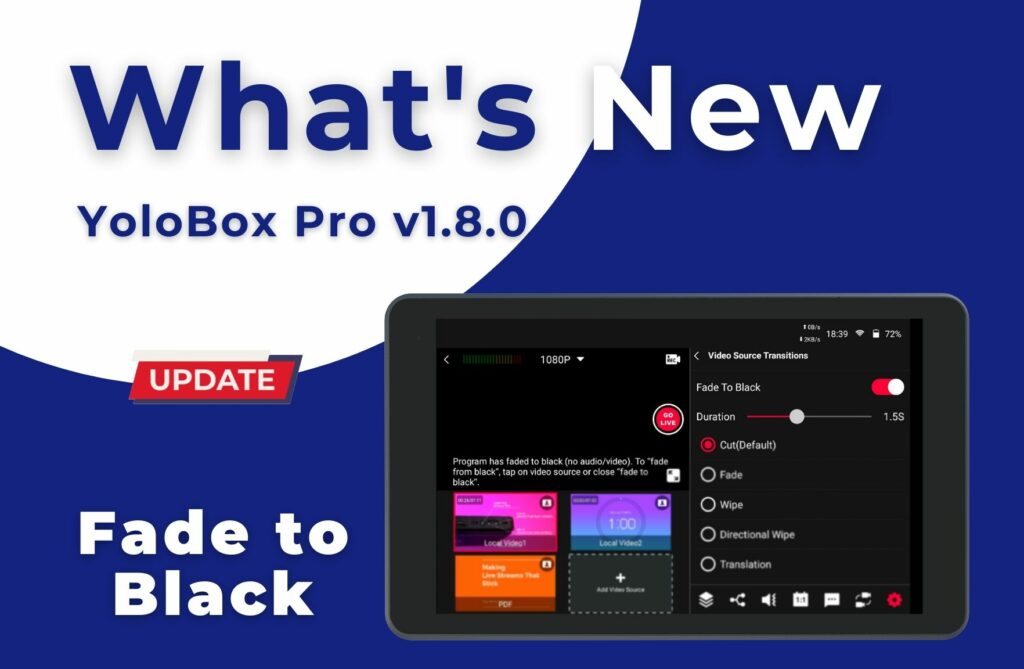 What else is new?
In YoloBox Pro v1.8.0, we also added:
Line in port now supports stereo
You can now adjust the audio gain up to 30db
50fps is now available
2 new fonts for Japanese
We're all ears when it comes to adding new features or enhancements to YoloBox. Let us know if you have any ideas. We're currently working on more exciting updates that will be announced soon – subscribe to this blog so you are the first to know!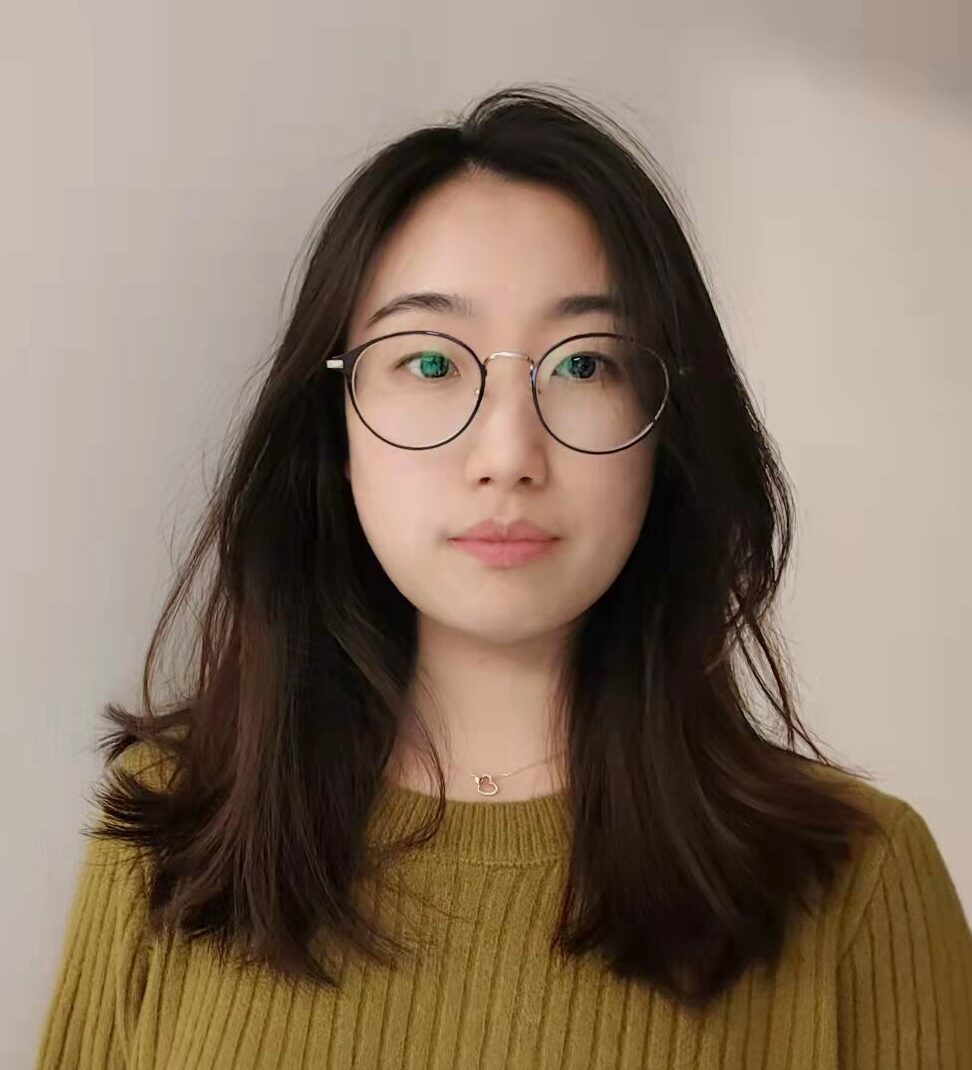 As product operation manager at YoloLiv,  Esther and her team stay focused on our customers' needs and constantly push forward new updates for YoloBox and Pro. Also, she contributed some blog posts from perspectives on how to enhance live streaming experience, live streaming sop for newbies, and more.