Introduction
In today's digital age, having a stable and reliable internet connection is crucial, especially for live streaming. Traditional network connections may not always be sufficient to ensure a smooth streaming experience. That's where network bonding comes into play. In this article, we will explore the concept of network bonding, its different approaches, and how the YoloBox Pro utilizes this technology for seamless live streaming.
What is Network Bonding?
Network bonding involves merging multiple network connections to create a more robust and reliable connection. This process optimizes available bandwidth from various sources such as WiFi, Ethernet, LTE, and USB modems, enhancing the streaming experience. Network bonding can work in two ways: failover and continuous aggregation.
Failover Option
In the failover approach, the system treats each network connection as a backup option. If one connection fails, the system automatically switches to the next available connection. Although this method ensures uninterrupted streaming, it does not combine the connections' bandwidth. Consequently, the overall speed remains limited to the capacity of a single connection.
Continuous Aggregation
Continuous aggregation is a more advanced form of network bonding. It actively spreads the traffic across all available connections, allowing for increased total bandwidth. For instance, if you have a 3mbit/s SIM card, a 7mbit/s WiFi connection, and a 5mbit/s Ethernet connection, continuous aggregation enables you to achieve reliable streaming with a combined 15mbit/s bandwidth. Moreover, if one connection experiences temporary glitches, the others compensate for the drop in performance.
YoloBox Pro, a versatile streaming device, introduces a new network bonding feature. It aggregates multiple connections into a unified and stronger connection. YoloLiv, the company behind YoloBox Pro, operates servers in various locations worldwide to facilitate this process. The device sends data from all its connections to a server, which combines the feeds into a single connection, forwarding it to platforms like YouTube.
Realistic Network Conditions Testing
To assess YoloBox Pro's performance under challenging network conditions, real-world testing is essential. In one scenario, a chaos router is used to simulate limited bandwidth, errors, and dropped packets. This allows for a more accurate evaluation of YoloBox Pro's network bonding capabilities.
Aggregation Test
In an aggregation test, the YoloBox combines two 2mbit/s connections to stream a 3mbit/s video. This demonstrates whether the YoloBox truly bonds the connections together or merely uses them as fallback options. The test reveals that the YoloBox successfully spreads the traffic across both connections, providing the necessary bandwidth without dropping frames.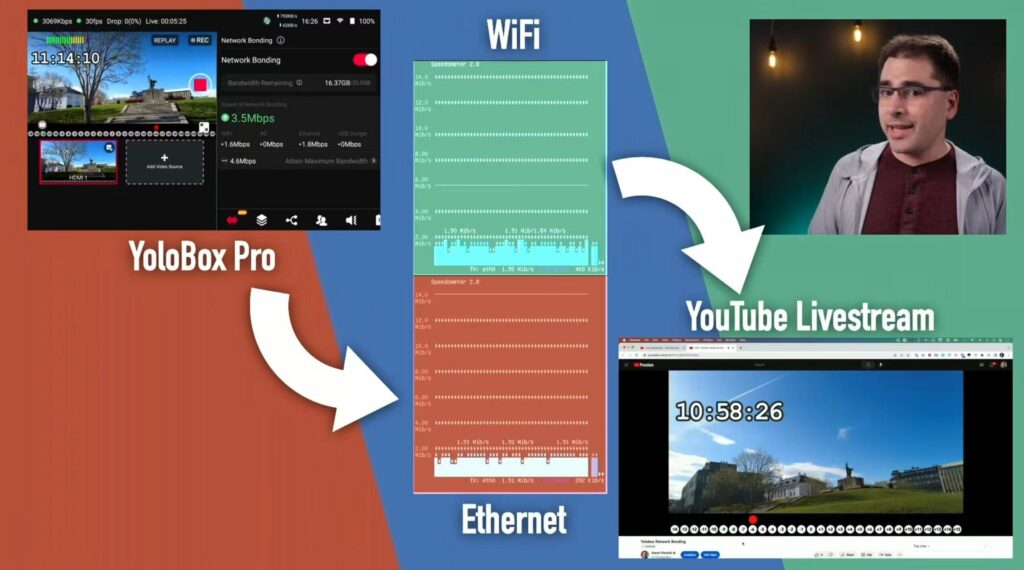 Failover Test
Another critical aspect of network bonding is seamless failover. In this test, one of the connections is deliberately disconnected to observe the system's response. Despite the sudden disconnection, the YoloBox instantly switches to the available connection without any skipped frames, confirming its effective failover capabilities.
Packet Loss Test
To replicate real-world scenarios, a test is conducted with two connections suffering from packet loss. With both connections limited to 6mbit/s and 50% packet loss, the YoloBox balances the traffic between the connections, mitigating the impact of the loss and maintaining a stable stream.
Mixed Connection Test
In a scenario common to conferences or hotel environments, a low-speed Ethernet connection is paired with an LTE modem as a backup. The YoloBox effectively combines the connections, leveraging the Ethernet for stability and the LTE for increased bandwidth during peak moments.
Conclusion
Network bonding is a valuable solution for live streamers seeking reliable internet connections. The YoloBox Pro, with its innovative network bonding feature, empowers streamers to create seamless and uninterrupted live streams. By understanding the principles of network bonding and harnessing the capabilities of the YoloBox Pro, live streamers can optimize their streaming experiences and captivate their audiences with high-quality content. Stay updated with YoloLiv's network bonding service for the latest features and enhancements.
 2,408 total views,  3 views today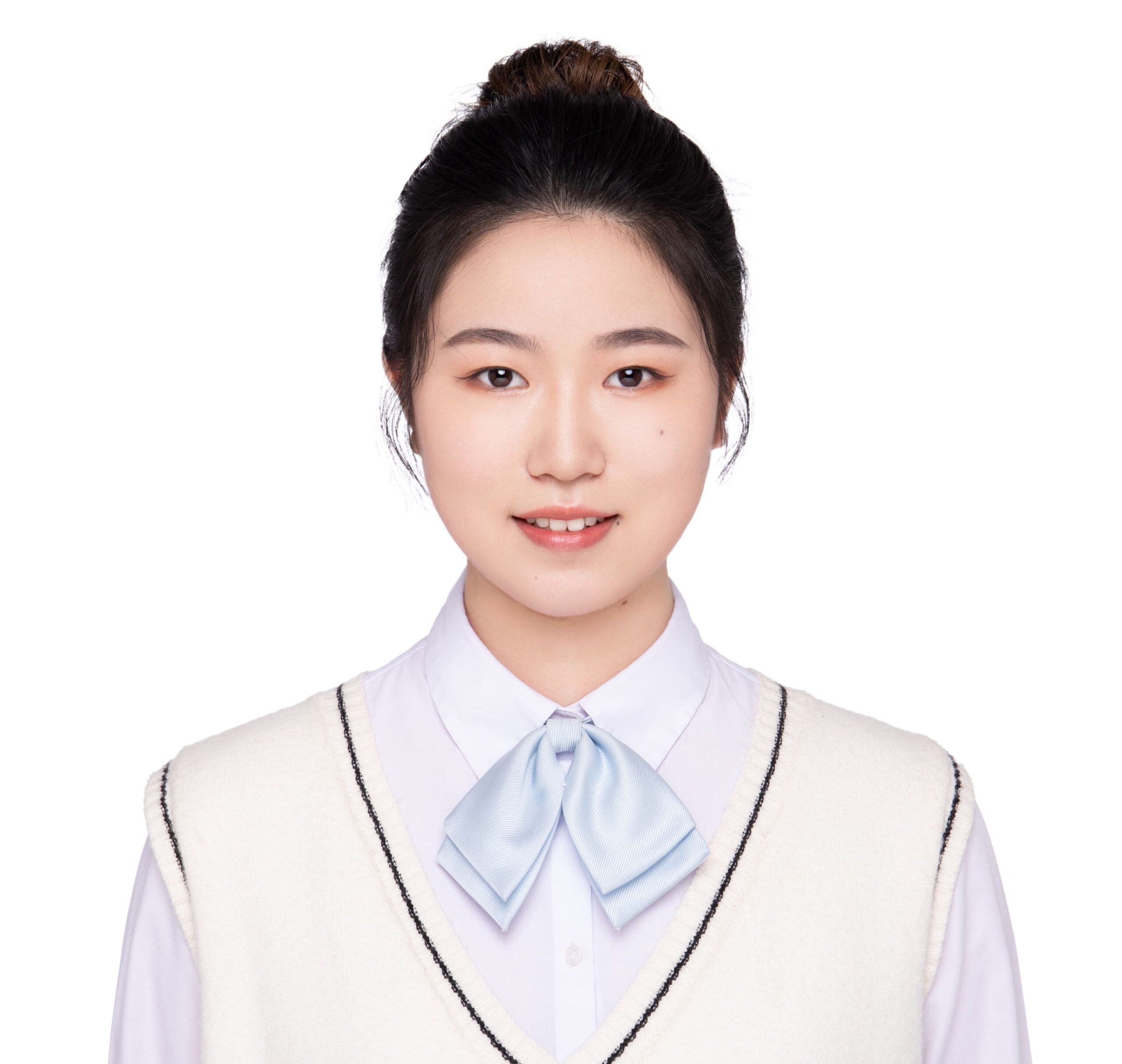 Hazel, the Marketing Specialist at yoloLiv. As an avid live-streaming enthusiast, She has dedicated countless hours to studying and immersing herself in this field. Her goal is to provide you with informative and engaging content that adds value to your streaming-related journey.