Researching live streaming platforms can be overwhelming, as there are many factors to keep in mind when searching for the best solution for you or your organization. 
You want a live streaming service that can grow and scale with your needs, has all the features you want, and won't break your budget — is that too much to ask? Of course not with YoloCast. If you're looking for a professional yet affordable live streaming solution or looking for an alternative, this is the blog that you cannot ignore.
YoloLiv's own cloud platform – YoloCast has officially launched a couple of weeks ago! The go-to live streaming cloud platform that gives you more control than ever to deliver professional-quality live videos and connect with your audiences anywhere.
Powerful Streaming Solutions in One Ecosystem
Content Library
With YoloCast's media center, your live streams are recorded and available in your library right after you finish the stream. You can store, organize, and share your archived videos, documents, images and graphic overlays with your audience when they are ready to watch.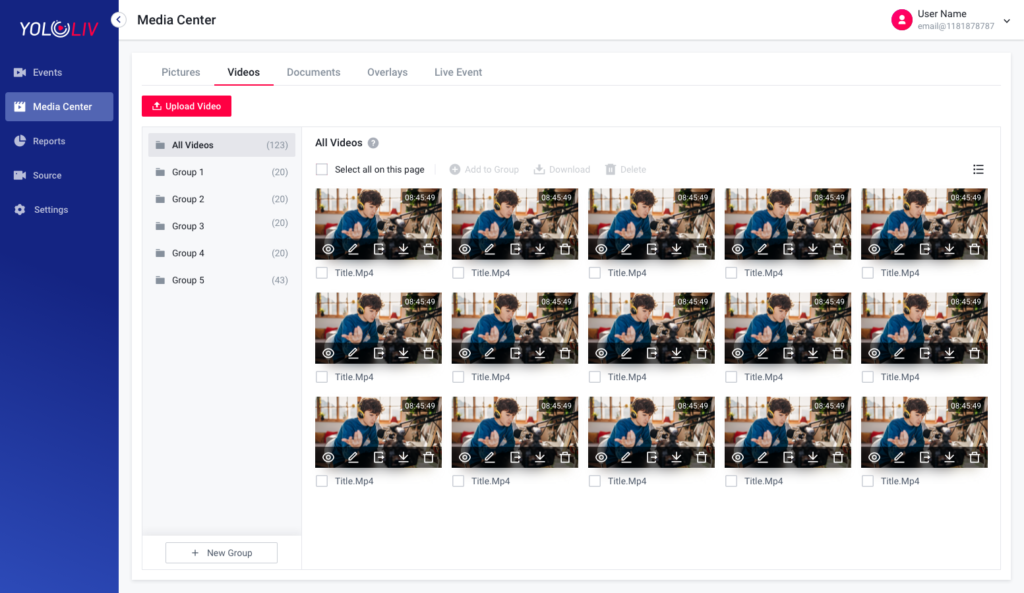 Live Streaming
With YoloCast's professional live streaming solution, you'll finally experience 100% reliable video streaming—even when your internet goes out.
Upload & Automate
Pre-recorded videos, or previously ended live events can be scheduled to stream automatically each week for a robust online experience. Host pre-produced events with all the benefits of a live experience and stream to all destinations including your website, YouTube, Facebook and more.
Multisite
With YoloCast, you can share streams simultaneously to multiple destinations including your website, Facebook, YouTube, Twitter, and other destinations, and connect with your viewers wherever they're watching with the touch of a button.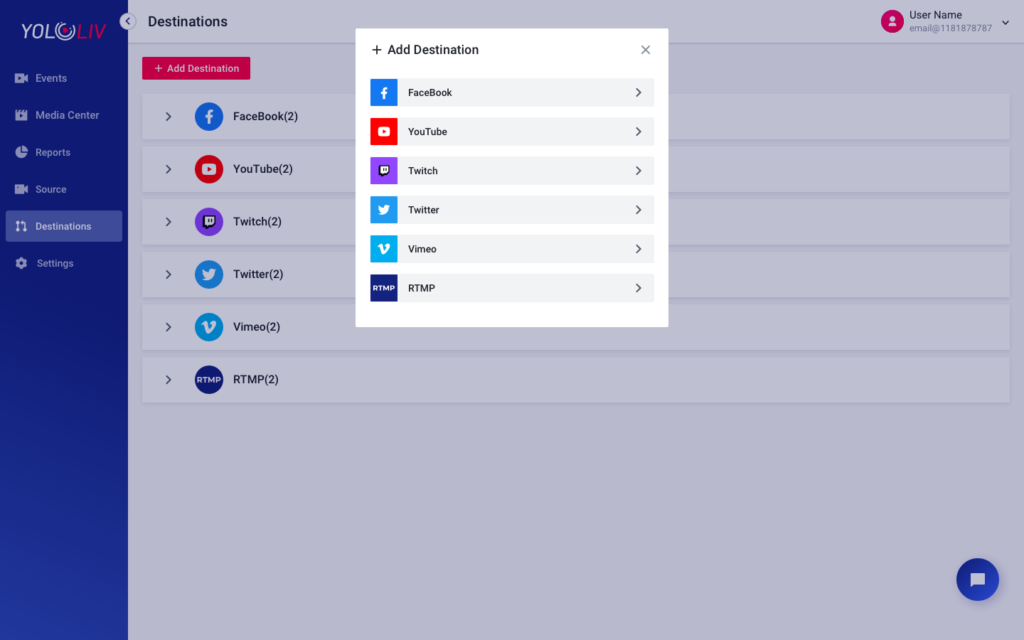 Easy Streaming for Everyone
YoloCast offers solutions for broadcasters of all levels — whether you're a live streaming beginner or an experienced veteran. With complete premium features, an intuitive interface, and an easy-to-use setup with any other live streaming software or hardware encoders, YoloCast adds value to your current live streaming setup and helps scale up your busiess through live streaming.
Live Streaming Software & Hardware
YoloCast is a live streaming software + hardware that works for broadcasters of all levels. With YoloCast, you can broadcast live video from a live streaming app, or with our YoloBox, YoloBox Pro, YoloBox Mini encoder, or via real-time messaging protocol (RTMP) from the hardware or software encoder of your choice. We've got you covered — however you want to stream.
A Complete Video Platform for All Verticals
We live in a Digital Video Economy, where every company is now a video company. YoloCast helps video companies connect and engage with your audiences on the screens of their choice. YoloCast offers a collection of premium features satisfying the needs of all verticals.
Key Features
Cloud Streaming and Online Video Hosting
RTMP (real-time messaging protocol) ingest, playback, and streaming support
Video monetization
Live stream recording/auto-archiving
HTML5 video player
Plans for every budget
Multi-user access
Highly customizable viewing page
Personalization, playlist, and other viewing features
Advanced video analytics
Low latency streaming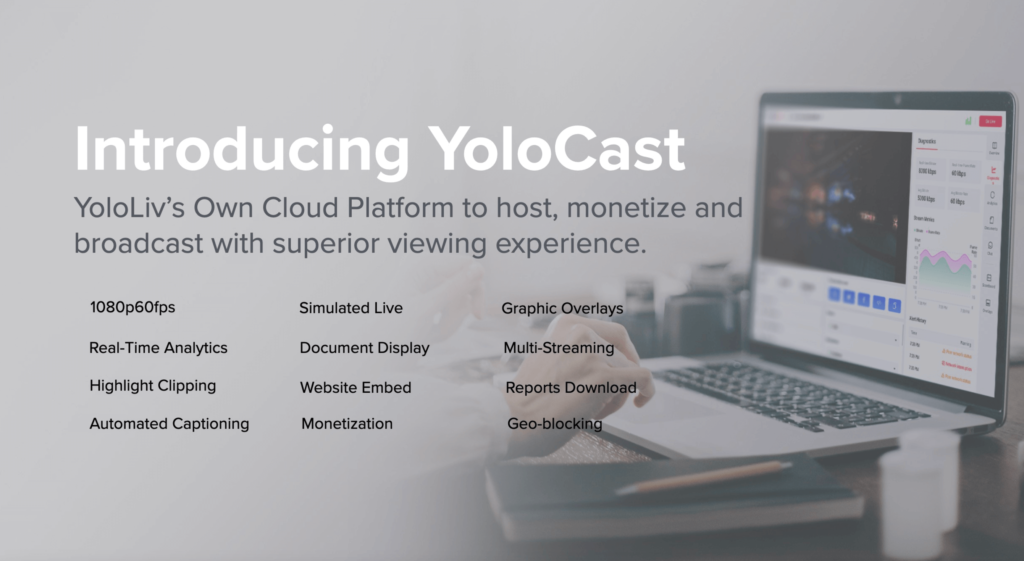 Pricing
YoloCast has live streaming pricing plans starting at $99/month, including:
Starter Plan: $99/month (now only $59.4 with

40% off discount

)
Event Plan: $143/month (now only $89.4 with 40% off discount)
Scale Plan: $199/month (now only $119.4 with 40% off discount)
Custom plan: Contact us for custom pricing plans
Compare the full list of features across all of our streaming plans, please visit: https://www.yololiv.com/compare-plans
Conclusion
There is a multitude of cloud streaming platforms available on the market, and it's crucial for broadcasters to understand the features they need for their business before choosing a video solution.
From small businesses to large corporations, YoloCast is a great option because it offers everything brands need to deliver video content at the highest quality.
Finally, for exclusive offers and regular tips on live streaming, you can also join our YoloLiv Facebook group.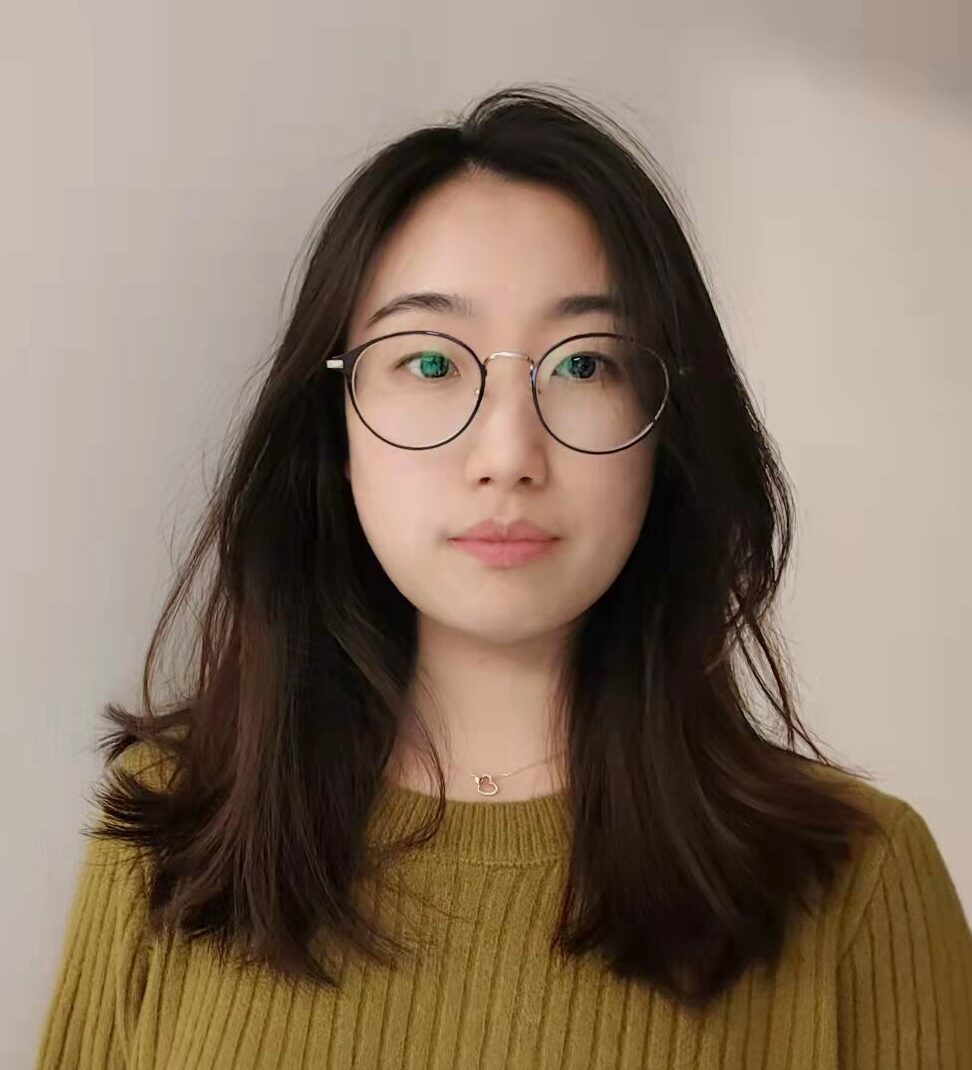 As product operation manager at YoloLiv,  Esther and her team stay focused on our customers' needs and constantly push forward new updates for YoloBox and Pro. Also, she contributed some blog posts from perspectives on how to enhance live streaming experience, live streaming sop for newbies, and more.