You asked, we delivered! We're thrilled to share with you that the long-awaited audio mixing is finally available after a few weeks of hard work of our engineering and testing team and our dear users including Julio Montas, Adrian Lee and Tim Simpson who also contributed a lot to this new feature.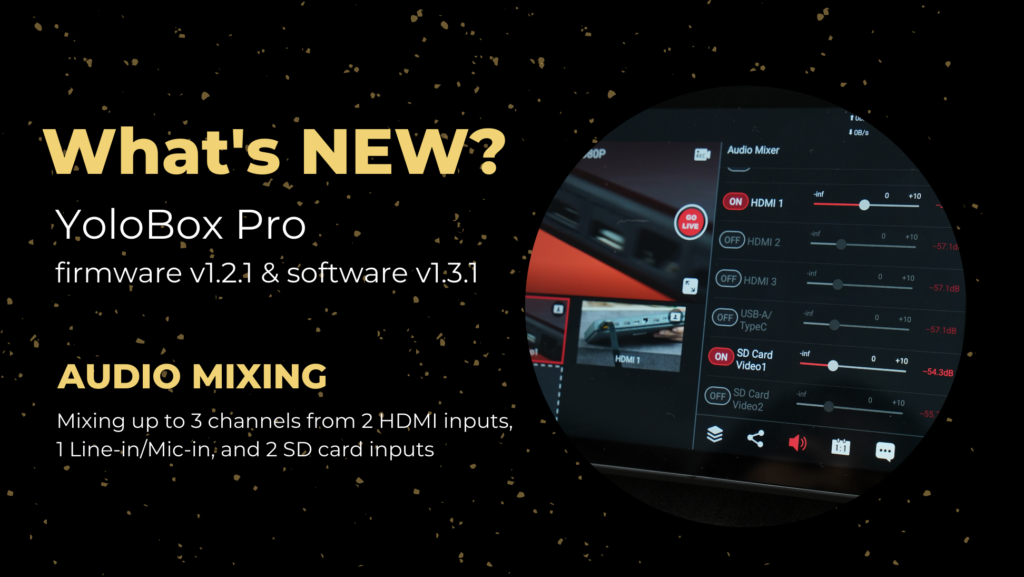 Now let's dive into how to use this feature: 
There are 10 channels under the audio mixing, including 1 Program, 1 Line In, 1 Mic In, 3 HDMI, 1 USBA/C, 2 SD Card Videos and 1 Live Stream. 
Note: "LiveStream" is an RTMP Pull source. Currently you can only utilize this feature by having another YoloBox, signed in the same account, then video sources from the other YoloBox can be added to this YoloBox. This is mainly made for remote production. 
The "Program" is to control how you hear on the headphone or the audio output to a monitor. For the rest of the channels, you can choose up to 3 channels from 2 HDMI audio, 1 Line-in/Mic-in, and 2 SD card audio. USB-A/C audio and live stream audio input can not be mixed for now.
You can tap on the control bar to manually boost the volume of the incoming sound10 decibels, or move to the opposite direction to reduce the volume of a certain channel. Or simply tap on the "OFF" button to mute it so you don't have to remember where you were before the channel was muted. To mute the sound of all channels, simply tap the "OFF" button of the "Program" to do that. 
Although there are still some limitations on the audio mixing right now, we'll keep updating it to make it your all-in-one device for live streaming. 
If you love this update, leave a comment below or share this post out. Not a YoloBox/Pro user yet? Feel free to reach out at contact@yololiv.com.
 1,384 total views,  54 views today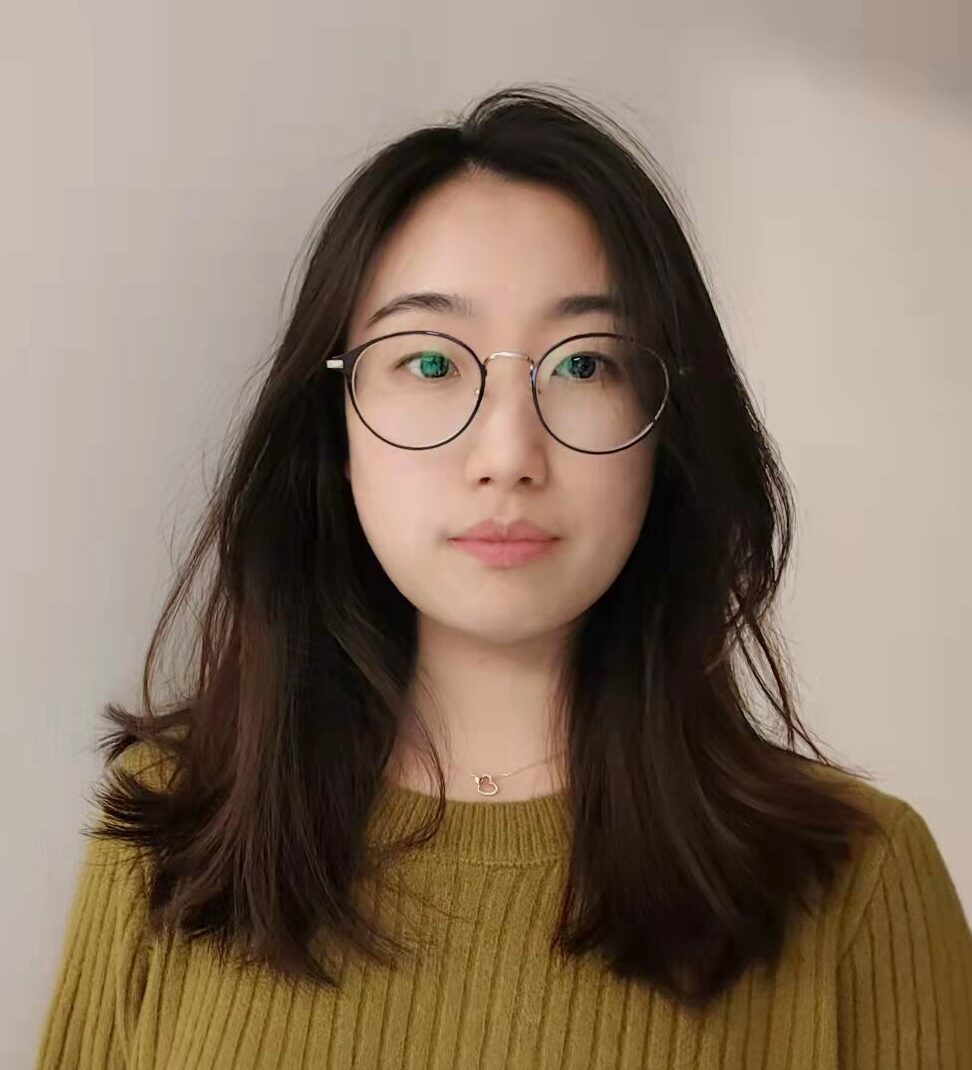 As product operation manager at YoloLiv,  Esther and her team stay focused on our customers' needs and constantly push forward new updates for YoloBox and Pro. Also, she contributed some blog posts from perspectives on how to enhance live streaming experience, live streaming sop for newbies, and more.