We are excited to unveil the latest upgrades for YoloBox Mini. In this post, we will guide you through all these new features and demonstrate how they will enhance your experience. Now, Let's explore the exciting additions together!
Network Bonding
You can find Network Bonding on "account & settings". click the "profile" icon in the top right corner. Then, click the "network settings". There's network bonding.
The second way is to create an event first, then you can find the network bonding in the toolbar.
Click "active now", and click "send now". Then, you'll receive a guide email to activate it. Let's take a look at the email. You'll find the link to subscribe to the plan that meets your requirements. Please note that the link is valid for 24 hours. 
The bonding package is available in two options: monthly and annual subscriptions. It also includes three different plans: Basic 20GB, Plus 50GB, and Pro 100GB. Please note that the annual subscription offers a 20% discount for everyone.
Dedicated Page for YoloCast Event
Finally, a dedicated page for YoloCast events comes to YoloBox Mini! It allows you to manage all YoloCast events separately. Furthermore, any streams created through YoloCast will be synchronized on YoloBox Mini, and vice versa.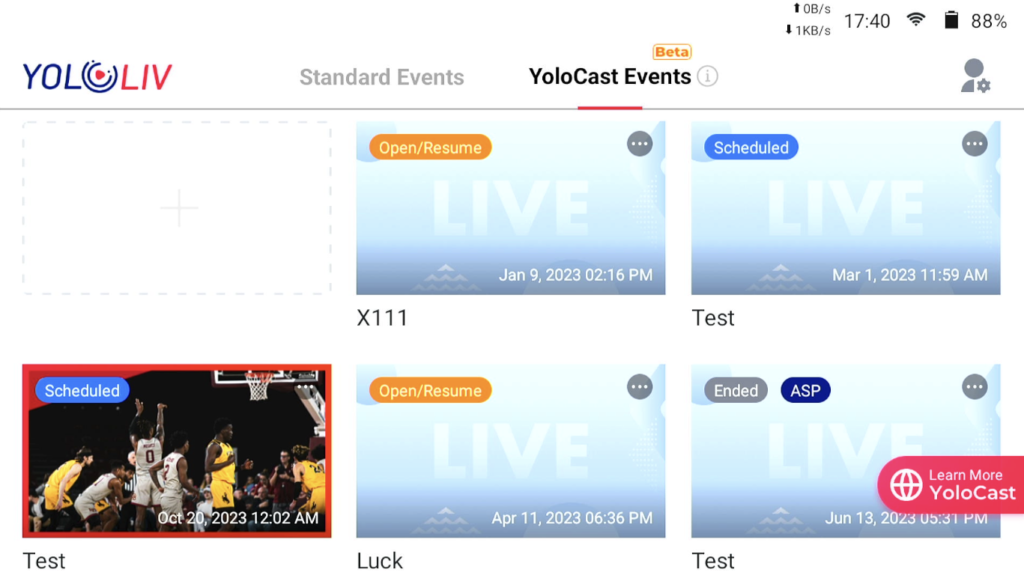 Instant Replay can be saved as a new source
Same as YoloBox Pro, Instant Replay now also allows you to save replays as new sources in MP4 format in YoloBox Mini. Additionally, the replays will be simultaneously stored on your SD Card.
Add images as a Video Source
We have introduced the ability to add images as new video sources. You can add up to 10 static images or GIFs simultaneously. Meanwhile, we have implemented an automatic image rotation with a selectable period.
Now YoloBox Pro has a total of 9 video sources available, while Mini has 7 video sources.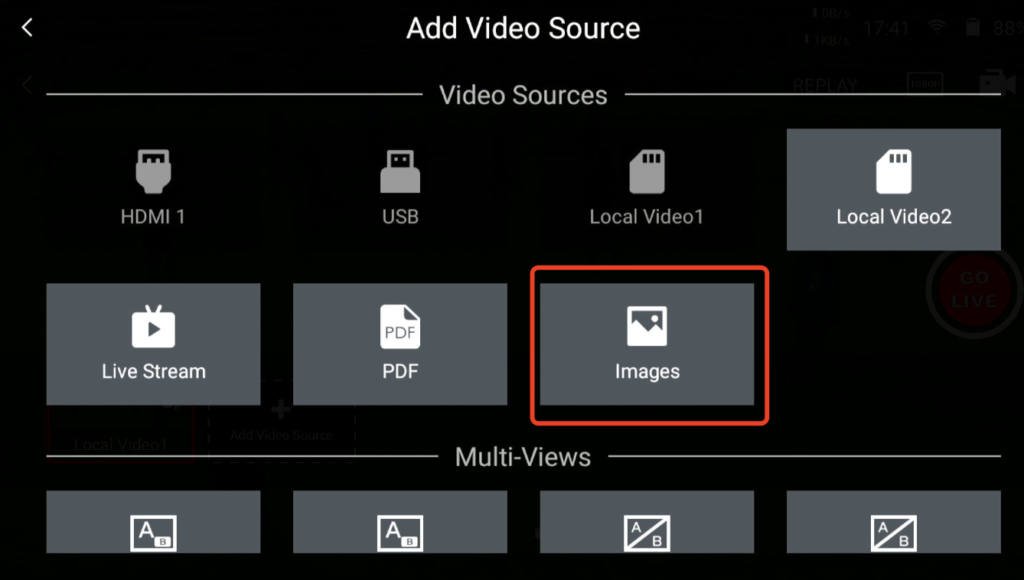 AFV default setting turned off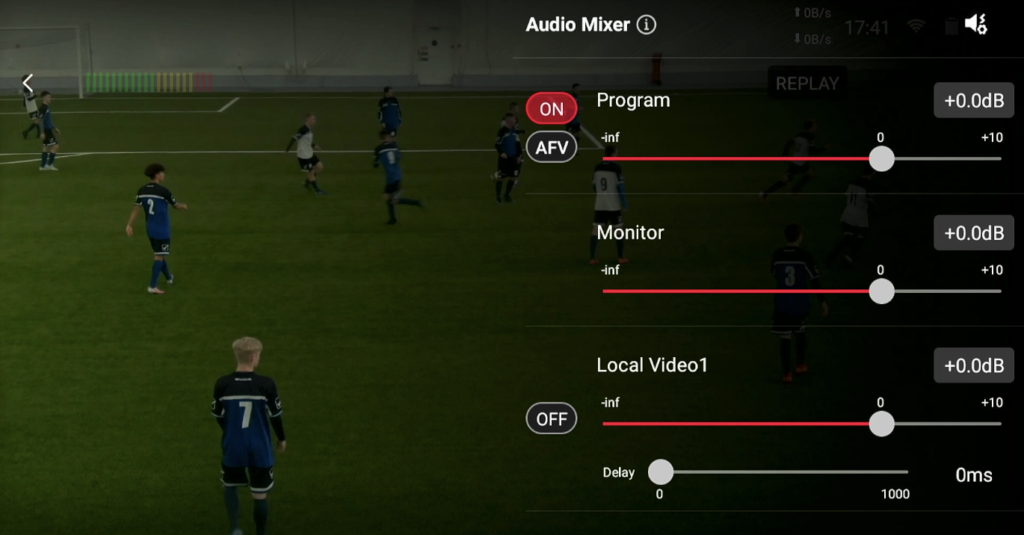 You asked, we delivered! In the previous version of our device, AFV (audio follow video) was always on by default, which caused inconvenience for many of our customers.
Now, we have changed the default setting to be disabled!
What's More
Automatic page turning for PDF source 
Lower Thirds supports movement in all directions 
WiFi support for displaying 2.4GHz/5GHz
Standard bug fixes and performance improvement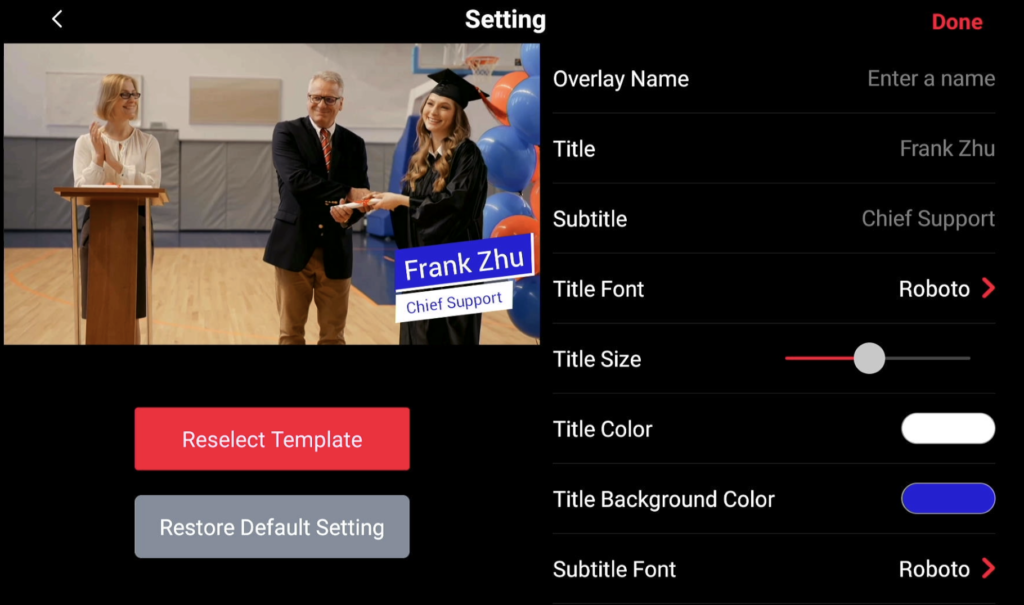 What was updated in the past? Check the update version history of YoloBox Mini.
New to YoloLiv? Join our Official YoloLiv Users Group.
 6,874 total views,  27 views today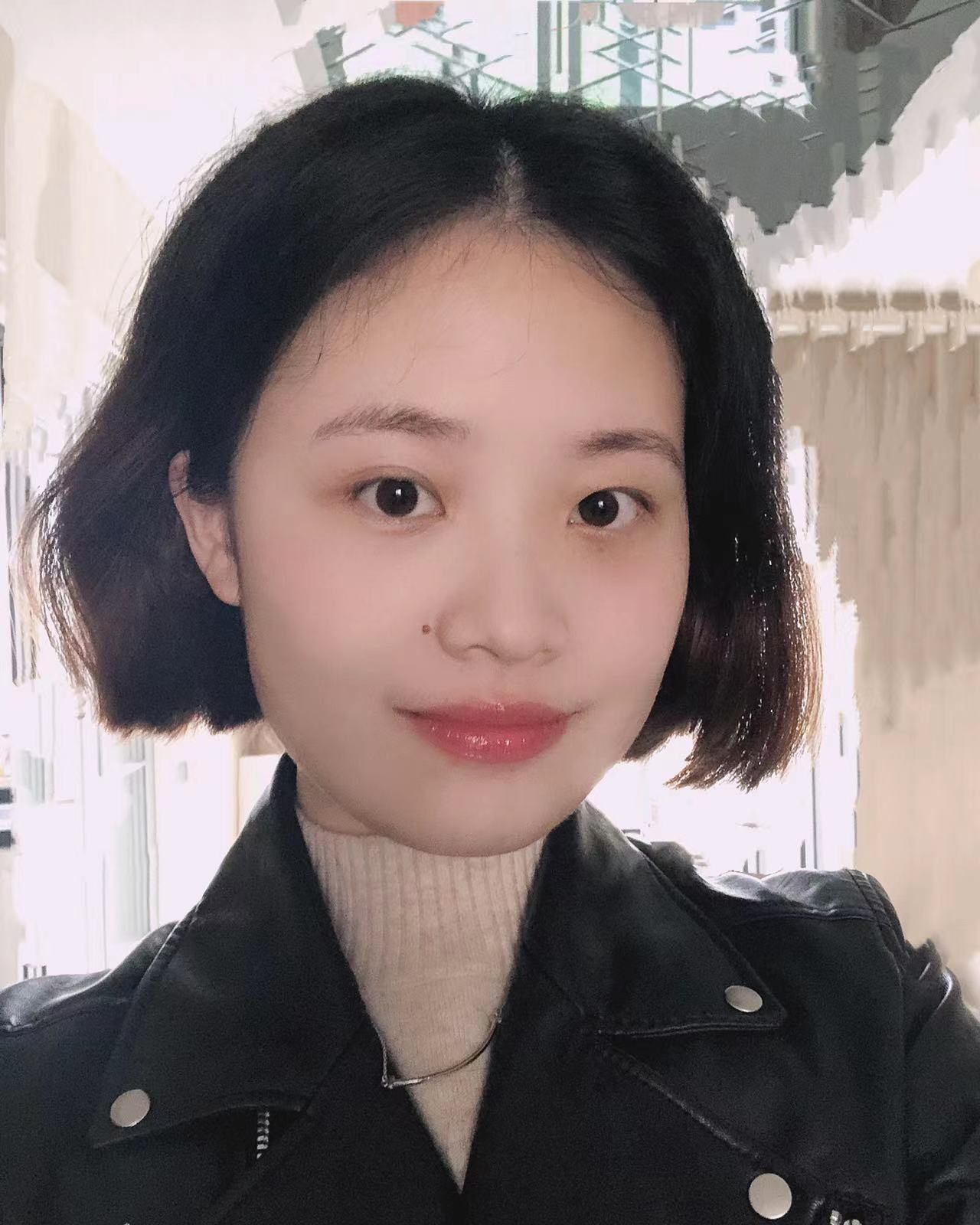 Meredith, the Marketing Manager at YoloLiv. After getting her bachelor's degree, she explores her whole passion for YoloBox and Pro. Also, she contributed blog posts on how to enhance live streaming experiences, how to get started with live streaming, and many more.