We are excited to announce that we have expanded our servers for our network bonding feature on YoloBox Pro, meaning that more regions can now access this feature for faster and more reliable network connection for live streaming (This feature will soon come to YoloBox Mini & Instream)
The Progress on Network Bonding
Currently, we have servers deployed in North America (US), East Asia (Japan, Korea), Europe (Frankfurt), and Southeast Asia (Thailand, Singapore). Neighboring continents can still access this feature however we can not guarantee its effectiveness. Feel free to let us know 

Another improvement is that you can now bond all WiFi, 4G, and Ethernet all three connections. (Despite that on YoloBox Pro, it says "it only bonds wifi and 4G LTE, only in North America")

IMPORTANT:
 • The Network Bonding is currently in beta and free to use. It will have a fee when it's official and details are finalized (we have a cost by adding bonding service) 
 • The Network Bonding is only available on YoloBox Pro on version v4.0.0 and above.
How to Utilize Network Bonding on YoloBox Pro
Go to "Account & Settings" > Network Settings > "Network Aggregation", and enable this option. Then you can bond all available networks. If the Ethernet doesn't work the first time, please try plugging out the cable and plugging it in.  
Hear What Beta Customers Say (So far)
Never had a connection like this!!!! I live in the country and I live in a tavern. Streams on 2 YouTube channels and 1 Facebook page Excellent !!!

Massimo Pannocchi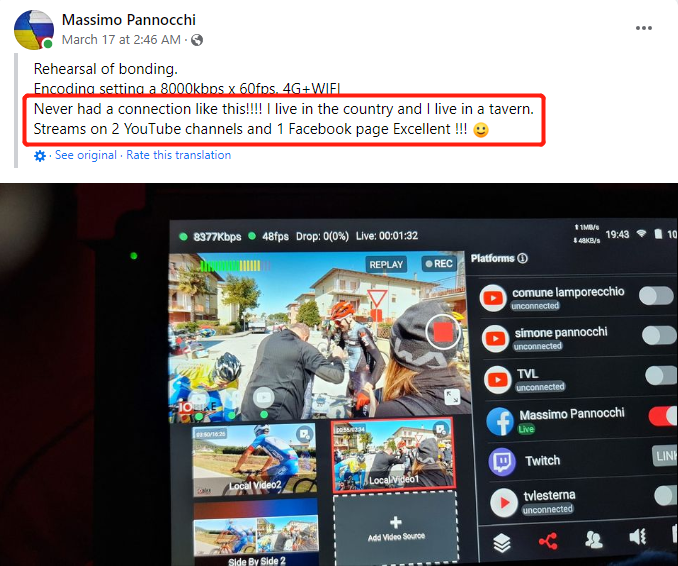 Promising so far look at the speed gains!!! Speedify was nowhere close to these kinds of gains.

My office has very poor signal so considering i can get 60FPS 6000KB 1080 is incredible with 0 drops!

David Macguyver Brady
Normally I would have to put Nighthawk on stand outside and run ethernet into YBP. Soooo impressed with Aggregation. Confidence booster for sure. Thanks Yololiv.

Vicky Komorowski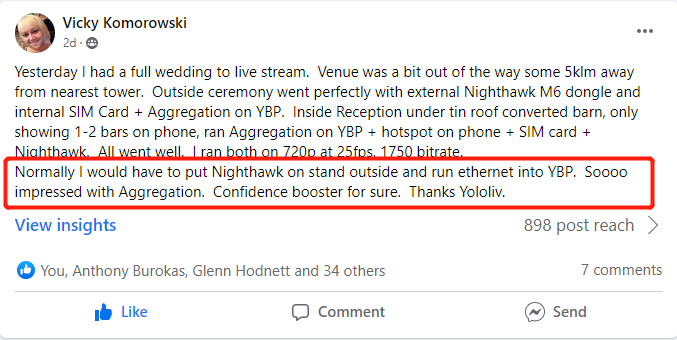 YoloLiv will continue to upgrade to level up your video productions. Please stay tuned for future updates by joining our Official YoloLiv Users Group!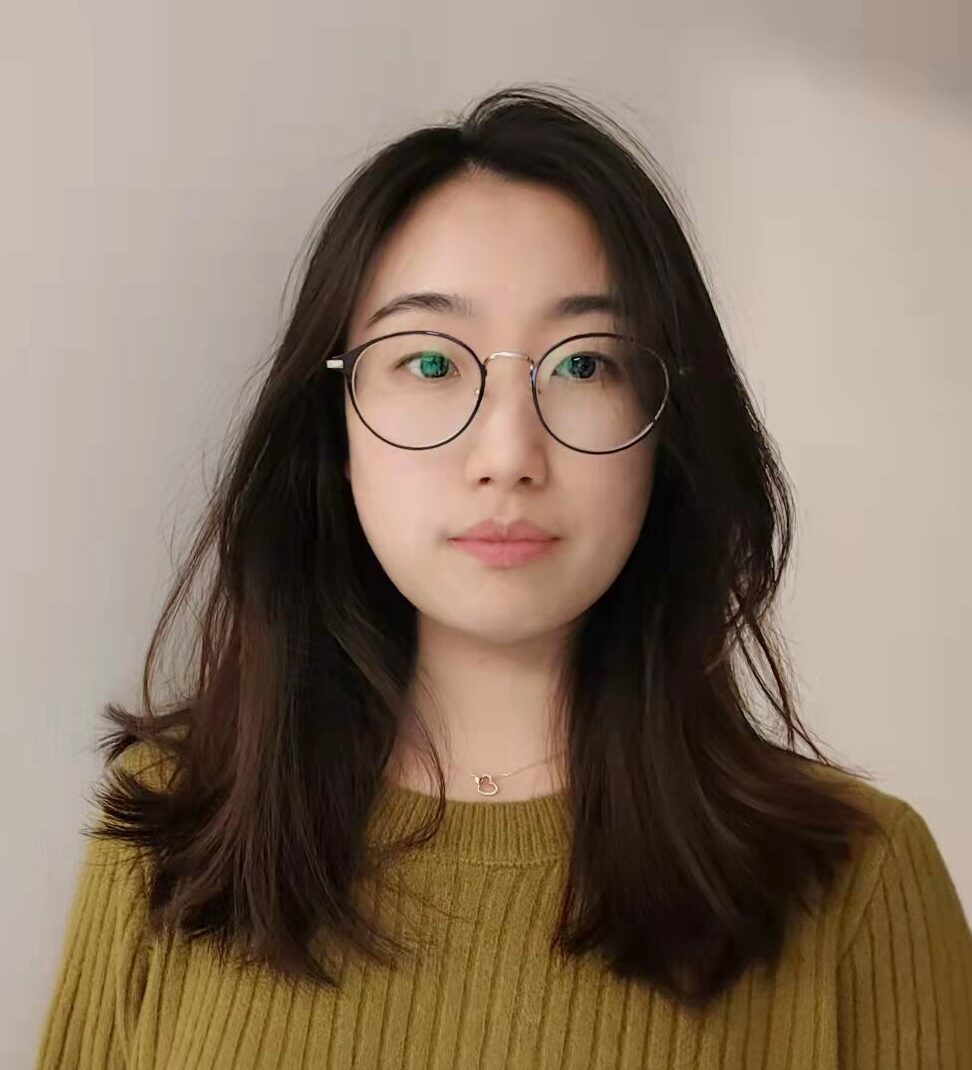 As product operation manager at YoloLiv,  Esther and her team stay focused on our customers' needs and constantly push forward new updates for YoloBox and Pro. Also, she contributed some blog posts from perspectives on how to enhance live streaming experience, live streaming sop for newbies, and more.