If you're new to streaming field, choosing the right live streaming equipment is undoubtedly one of the biggest challenges.
Live streaming allows content creators, businesses, and individuals to connect with their audience in real time. The market offers a variety of options, but you need to know what you really need. Whether you are a beginner or an experienced streamer, having the right equipment is essential to ensure a high-quality and professional live stream. 
In this guide, we will explore the best live stream equipment for every level, from beginners to advanced users.
4 Major Components for a Live Streaming Set-Up
Possibly you are wondering, "What do I need to stream?" Before diving into the specific equipment, let's first understand the four major components of live streaming setups:
Video and Audio Source
The video and audio source are the foundation of your live stream. It includes cameras for capturing video and microphones for audio. 
Video sources can come from your cameras, computers or other device. High-definition (HD) cameras with good low-light performance are recommended for producing visually appealing content. 
Audio will come from microphones, mixers, or other audio sources. Additionally, using external microphones, such as a condenser or dynamic microphones, can greatly enhance the audio quality of your live stream.
Video Encoder
A video encoder is responsible for compressing and converting your video into a format that can be streamed over the internet. It takes the video feed from your cameras and prepares it for broadcasting. 
Usually, video encoders include hardware encoders and software encoders. Hardware encoders, such as dedicated streaming devices, offer better performance and reliability compared to software encoders. If you're interested in the difference between them, check out this popular blog from YoloLiv!
Streaming Destination
This is the platform or service where you're sending your content. Popular streaming platforms include YouTube Live, Twitch, Facebook Live, and Vimeo. Each platform has its own requirements and features, so it's important to choose one that aligns with your goals and target audience.
Internet Connection
Having a stable and reliable internet connection is crucial for a smooth live streaming experience. Make sure to have a high-speed internet connection with sufficient upload bandwidth to handle the streaming requirements. Wired connections are generally more reliable than wireless connections, so consider using an Ethernet cable if possible.
If you're looking for a stable and reliable internet solution, don't miss out on the YoloLiv network bonding. It can combine 4 internet sources into one single faster & more reliable live streams. 
With the above devices, you can start a live stream. Connect your audio and video sources to the encoder, and connect the encoder to the streaming platform. Once everything is connected, click the "Go Live" button on the streaming platform, start recording on the camera, and begin your live stream.
Equipment for Live Streaming
Now that we have covered the major components, let's explore the essential equipment for professional live broadcasting:
Video Cameras
The most important equipment for professional live streaming is the camera. A high-quality camera will capture great content for you. Thousands of live streaming cameras are available, each with different features and prices.
Three categories of cameras are basic, mid-range, and high-end. We will introduce the most widely used cameras in each category to assist you in making a selection.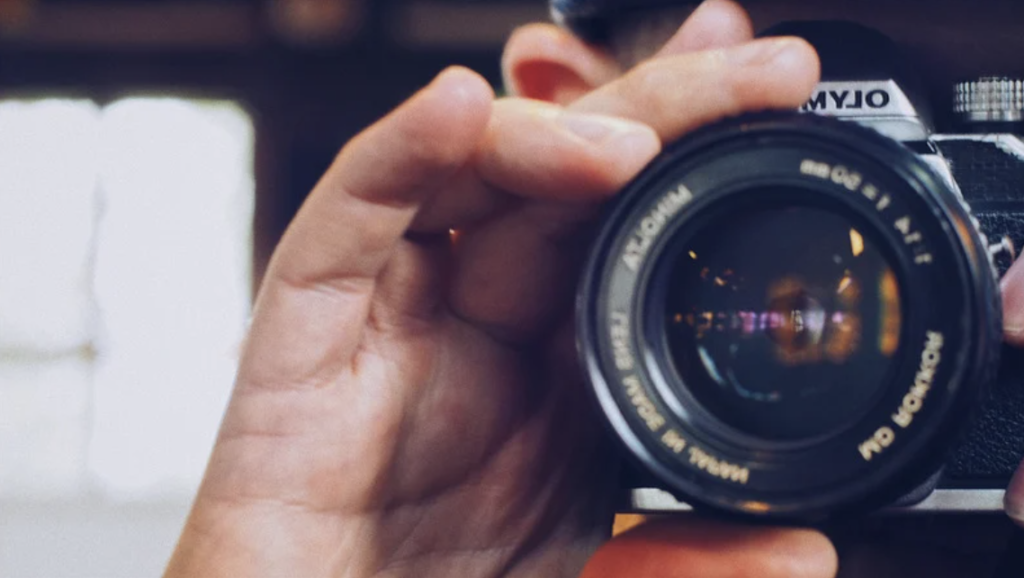 Basic Cameras
An basic camera is an excellent choice for beginners who are just starting their live streaming journey. These cameras are designed to be lightweight, user-friendly, and budget-friendly. While they may not have all the advanced features of professional-grade cameras, basic cameras can still produce high-quality video content when used with proper lighting and technique.
One of the advantages of basic cameras is their emphasis on automatic settings. This means that they are designed to adjust settings automatically, making it easier for beginners to capture good footage without extensive manual adjustments. However, it's important to note that these cameras typically have limited manual controls, which may not be ideal for advanced users who prefer more customization options.
Mid-range Cameras
A mid-range camera is an excellent choice for individuals who have intermediate-level skills and requirements in live streaming. 
One of the notable features of mid-range cameras is their superior image quality. These cameras are equipped with advanced sensor technology and optics that deliver stunning visuals, ensuring your live stream content is of exceptional quality.
Mid-range cameras often come with HDMI connections, allowing for seamless connectivity with external monitors, recorders, or live streaming devices. These cameras also offer more manual controls, enabling users to have greater flexibility in adjusting settings such as aperture, shutter speed, and ISO. While they may not have the fully customizable layout of professional-grade cameras, mid-range cameras strike a balance between user-friendly operation and advanced control options.
High-end Cameras
A professional camera is the ultimate choice for live streamers seeking the highest level of image quality and control. These cameras are designed to deliver exceptional results using large, high-resolution sensors that capture stunning details and colors.
One of the standout features of professional cameras is the extensive manual controls they offer. These cameras provide advanced settings and customization options, allowing experienced users to fine-tune their live stream production to achieve the desired outcome.
Professional cameras often support interchangeable lenses, enabling users to choose lenses that suit their specific needs and artistic vision. This versatility allows for different focal lengths, apertures, and optical characteristics, resulting in diverse creative possibilities for live streaming.
Furthermore, professional cameras offer connectivity options such as XLR and SDI, which are standard in professional audio and video production. These connections provide enhanced audio recording capabilities, professional-grade microphones, and external audio mixers for pristine sound quality during your live streams.
Microphone
When it comes to live streaming videos, audio quality plays a crucial role in capturing and engaging viewers. Research even supports the fact that viewers are more likely to tolerate visual imperfections if the audio quality is excellent.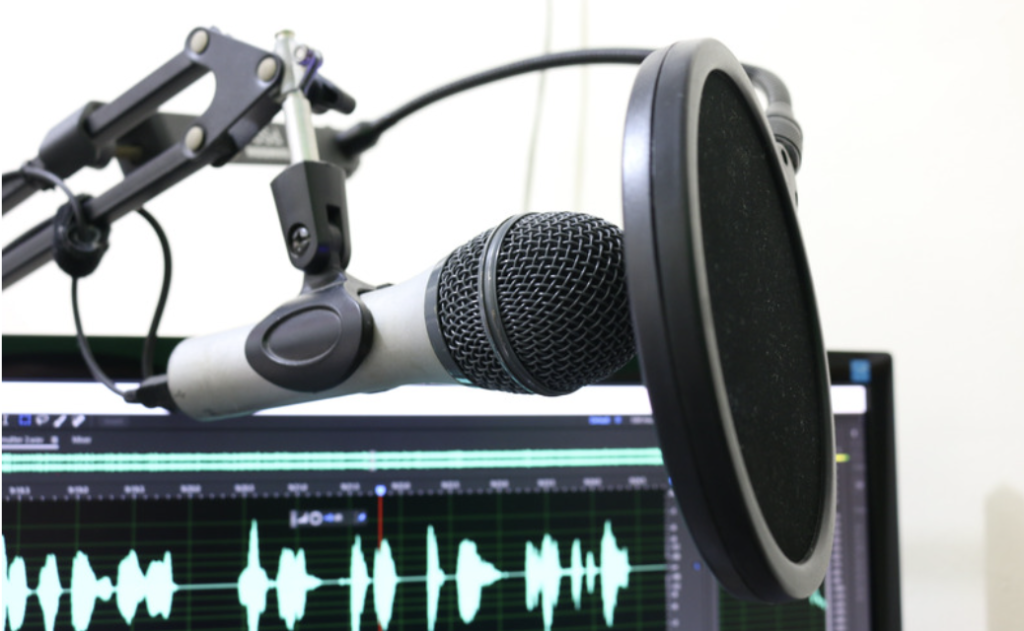 In the realm of audio live streaming equipment, there are generally three levels of devices, each offering different quality levels:
Low to Medium Quality Audio Devices:
Built-in microphone on phones or computers: These are the default microphones that come with your mobile phone or computer. While convenient, they often deliver average audio quality.
Built-in microphone on entry-level and prosumer cameras: Entry-level and prosumer cameras feature built-in microphones that provide acceptable audio quality for basic live streaming purposes.
Medium to High-Quality Audio Devices:
USB microphones: USB microphones are a popular choice for live streaming. They offer improved audio quality compared to built-in microphones and can be easily connected to computers or mobile devices.
3.5mm microphones: These microphones use a standard 3.5mm audio jack and can be connected to various devices like cameras, smartphones, or audio recorders.
Built-in microphones on professional cameras: Professional cameras often come with built-in microphones that deliver superior audio quality compared to consumer-grade cameras.
Professional Quality Audio Devices:
XLR microphones: XLR microphones have been the industry standard for professional audio recording for many years. They provide the highest quality and durability. If you aim for the best audio experience in your live broadcasts, investing in at least one XLR microphone is recommended.
Mixing Equipment
To broadcast seamless and dynamic live streaming sequences involving multiple cameras, using mixing equipment is crucial. Mixing equipment enables you to effortlessly switch between various video and audio sources during a live broadcast, ensuring a polished and professional production.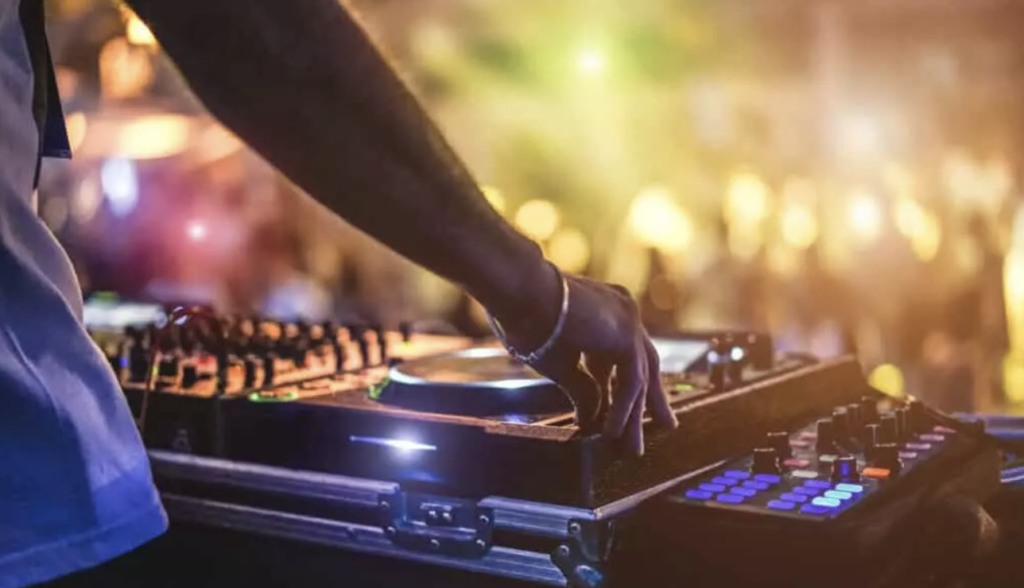 Mixing equipment is particularly beneficial for events such as music productions, ceremonies, sporting events, church services, and business conferences, where capturing and presenting multiple angles and perspectives is essential.
Video mixing equipment
When it comes to hardware switchers, they are particularly advantageous when you are working with multiple camera angles. These devices allow you to conveniently switch between cameras with just the press of a button, enabling smooth transitions and enhancing the overall production quality.
Here's a highly recommended hardware switcher suitable for both newcomers and experienced broadcasters.
Blackmagic Atem Mini: Starting at just $299, the Atem Mini is an affordable yet feature-rich hardware switcher. It supports multi-camera functionality, live switching, and incorporates a built-in audio mixer. Its compact design makes it suitable for live streamers who are constantly on the move. Additionally, it enables broadcasting to multiple video platforms and supports picture-in-picture functionality, adding versatility to your live streams.
Audio mixing equipment
When searching for the perfect audio mix equipment, it's essential to consider a few key factors that can greatly enhance your live streaming experience. Take note of the following features:
Input and Output Channels
Auxiliary and Monitor Buses
On/Off or Mute Buttons
Digital Inputs
Control via a Network App
Encoders
As mentioned earlier, encoders compress and convert your video into a format suitable for streaming. Hardware encoders, like Elgato Stream Deck, offer dedicated features and improved performance. Software encoders, such as OBS Studio or XSplit, are also widely used and provide more customization options.
Software Encoders 
Software encoders are essential tools for media encoding and live streaming, operating as software programs on computing devices such as laptops or desktop computers. They work in conjunction with capture cards or other methods to capture video by connecting your live streaming cameras to your computer. 
There are several popular software video encoders available, including:
vMix Video Streaming Software
Wirecast Live Production Solutions
OBS Studio Broadcasting Software
VidBlasterX Video Production Software
These software encoders not only handle media encoding but also integrate mixing and production tools, providing a complete solution for live streaming. They are favored by live streaming startups due to their affordability and customization features. However, it's important to note that software encoders may have limitations in terms of processing speed compared to dedicated hardware encoders, which should be considered when selecting the appropriate encoder for your live stream.
Hardware Encoders 
Hardware encoders are dedicated devices designed specifically for media encoding and live streaming purposes. Unlike software encoders that run on computers, hardware encoders are standalone devices that offer efficient and reliable encoding capabilities. They are purpose-built for high-quality video encoding and streaming without putting a heavy load on the computer's CPU.
Examples of popular hardware encoders include:
Teradek VidiU Pro
Matrox Monarch HDX
YoloBox Pro
Magewell Ultra Stream HDMI Encoder

These hardware encoders provide reliable and efficient encoding solutions for live streaming, ensuring high-quality video output and seamless streaming experiences. 
Lighting
Streaming lighting plays a crucial role in creating high-quality video content for live streaming. Proper lighting enhances visibility, clarity, and overall production value, ensuring that your audience can see you clearly and engage with your content effectively. 
Investing in suitable lighting equipment is essential for achieving optimal lighting conditions during live streaming. Some popular lighting options include:
Ring Lights: Ring lights provide soft and even illumination. They are commonly used in beauty and vlogging setups due to their flattering light distribution and the circular catchlights they create in the eyes.
Softbox Lights: Softbox lights produce diffused light, minimizing shadows and harsh contrasts. They are ideal for achieving a balanced and natural-looking illumination.
LED Panels: LED panels offer adjustable brightness and color temperature options, making them versatile for different streaming scenarios. They provide consistent lighting and are often used in professional setups.
Mobile Accessories
Streaming Mobile Accessories enhance the capabilities of your mobile device for live streaming, allowing you to create professional-quality content on the go. These accessories provide stability, convenience, and improved functionality to ensure smooth and engaging live streams. Let's take a look at two essential streaming mobile accessories: tripods and gimbals.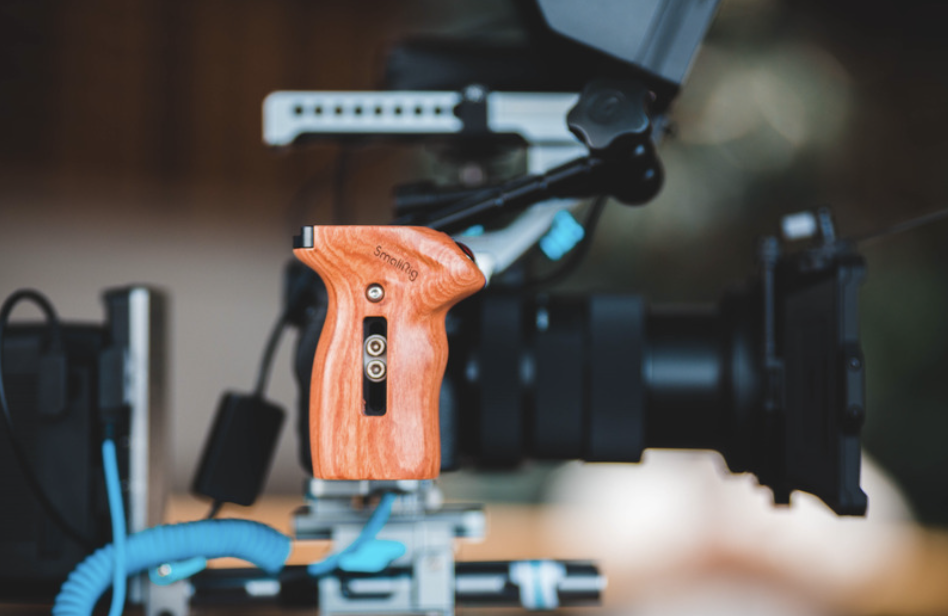 Tripods:
A tripod is a must-have accessory for stable and steady shots during live streaming. It provides a sturdy base for your mobile device, eliminating shaky footage and ensuring professional-looking videos. Tripods offer excellent stability, preventing camera shakes and allowing you to maintain a consistent frame throughout your live stream.
Tripods typically come with adjustable legs, allowing you to set the desired height and position for your mobile device.
Many tripods have flexible heads or ball mounts, enabling you to adjust the angle and orientation of your device for versatile shooting.
Gimbals:
Gimbals are motorized stabilizers that offer advanced stabilization for mobile devices. They provide smooth and fluid movements, allowing you to capture professional-looking footage with ease. They use motors to counteract movements and vibrations, providing ultra-smooth and stabilized footage even when you're on the move.
Advanced gimbals offer intelligent tracking features, allowing your mobile device to follow subjects automatically, keeping them in frame. Also, they often include various shooting modes such as time-lapse, panorama, and slow-motion, adding creativity and versatility to your live streams.
Beginner Streaming Equipment Setup
We've compiled a list of the best streaming gear for beginners based on price and ease of use. Our recommendations are to create a studio you can begin streaming from in no time.
Intermediate Streaming Equipment Setup
Advanced Streaming Equipment Setup
Final Thoughts
Regardless of your level of expertise, choosing the right live streaming equipment is crucial for delivering high-quality and engaging content. Evaluate your needs, budget, and future goals to determine the best equipment setup for your specific requirements. Remember to continuously experiment, learn from other streamers, and adapt your setup as you grow.
 3,239 total views,  7 views today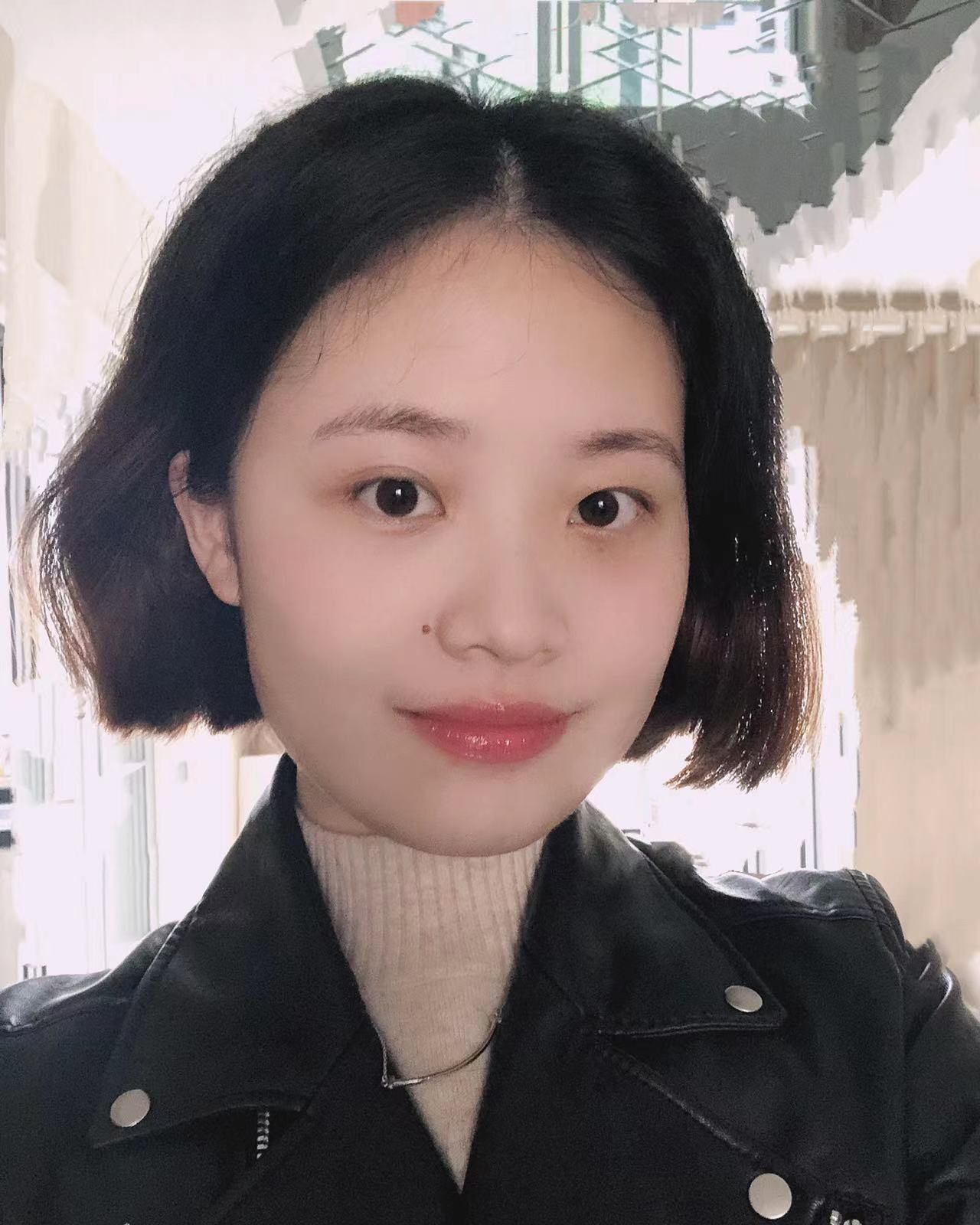 Meredith, the Marketing Manager at YoloLiv. After getting her bachelor's degree, she explores her whole passion for YoloBox and Pro. Also, she contributed blog posts on how to enhance live streaming experiences, how to get started with live streaming, and many more.