2022, everyone is talking about live selling. Although Livestream eCommerce in the United States is still in a preliminary phase, it's actually has been surging so dramatically in China. Every night tens of millions of people watch live shows hosted by influencers like Austin Lee and buy the products they recommend on e-commerce and social apps like Tao Bao. This blog will show you exactly what happens in the Chinese live selling market, how it differs from Facebook Live or Amazon Live, and what can we learn from China.
What live shopping look like in China
Let's first see what it looks like. Right now I opened the Taobao app owned by Alibaba, which is China's Amazon. I know everything is in mandarin, but here's how I navigate.
First, click on the live stream which is in the middle of the app, and then it shows the sellers that I follow. I just take this guy my favorite Austin Li as an example. 
On the top corner, it shows how many people are watching this live-selling show right now.
On the left corner, there is a chat area, where viewers can type questions and comments to interact with the host and other viewers in real-time. And you can see there is a  loyalty level tag next to the username when the viewer comment. Some simple tasks, like tapping 50 likes on the screen, can help users level up.  And if you got a higher level you will get higher value coupons and other benefits. So it really encourages customers to engage and participate in the live stream.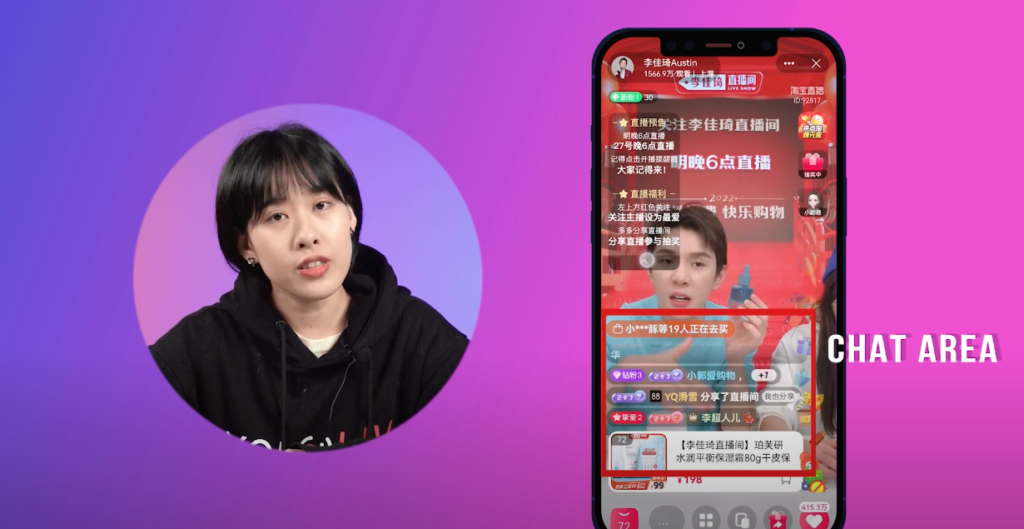 On the down left corner, there is the product list. Each live stream usually has 100 products for sale, and Viewers can watch recorded demonstrations of previously shown products; if the products are on the featured-product list without any demonstrations, they can request the host to show that product. 
Thus, the Livestream has an on-demand component — if viewers are interested in particular products, those get priority in the presentation. And if you want to buy it, you can tap the orange button and go to your checkout page.
On the top right, there is the coupon center, Viewers are prompted to check out available coupons before purchasing. Some coupons are available immediately after users enter the session; others require more engagement, such as watching the session for 10 minutes or sharing the session with 3 friends.  The host can decide details (such as the discount amount) for each coupon.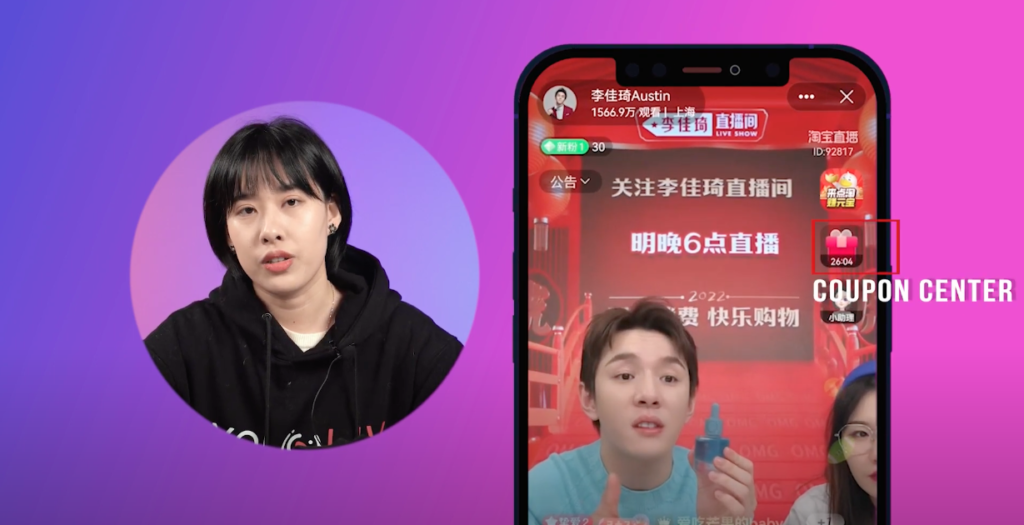 Next to the coupon center, there is an AI assistant. You can talk to the AI assistant, and ask when will the new product release, what size will you recommend, and is there any sale or coupon available right now.  
Taobao Live vs Amazon Live
So is there anything similar in the US? Right now I can only find Amazon live. This is Amazon live's homepage, and you can see there are only 3components: the video stream, list of products, and chat area. 
Another thing I found that is so different is that, compared to the Chinese live selling, which is very loud and complex, Amazon live selling is usually very slow & peaceful, it's more like youtube tutorial videos, where the host talking about review of each product. One of the reasons is that, Chinese live selling is in a more mature phase, while US vendors are still trying the water.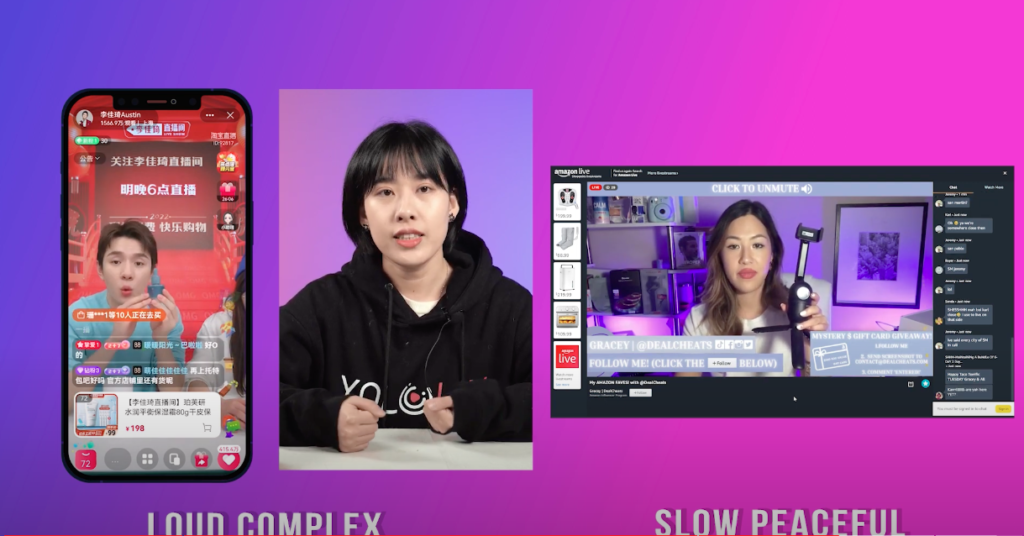 China's live selling can be the future of eCommerce in the US. I hope this video gives you some insight into what is live selling in China, and if you are interested, make sure to subscribe to Yololivtech, we will have more information about live selling in general.
ATTENTION!
Don't miss the chance to download the FREE Live Selling The Future of Retail – 2022 YoloLiv White Paper!
If you are a business owner or influncer and you haven't done a live selling on Facebook, Amazon, or Tiktok yet, I'm sure it will happen to you at some point in the future inevitably. From Walmart's partnerships with platforms like Twitter and TikTok to new influencer-led channels at Saks and Nordstrom, 2021 was a year of experimentation when it came to creating new spaces for influencers to peddle products over real-time video. And Livestream Shopping is going to grow even more in 2022.
Check the link and DOWNLOAD the FREE PDF, and Grow your business with Live Selling!
 4,972 total views,  3 views today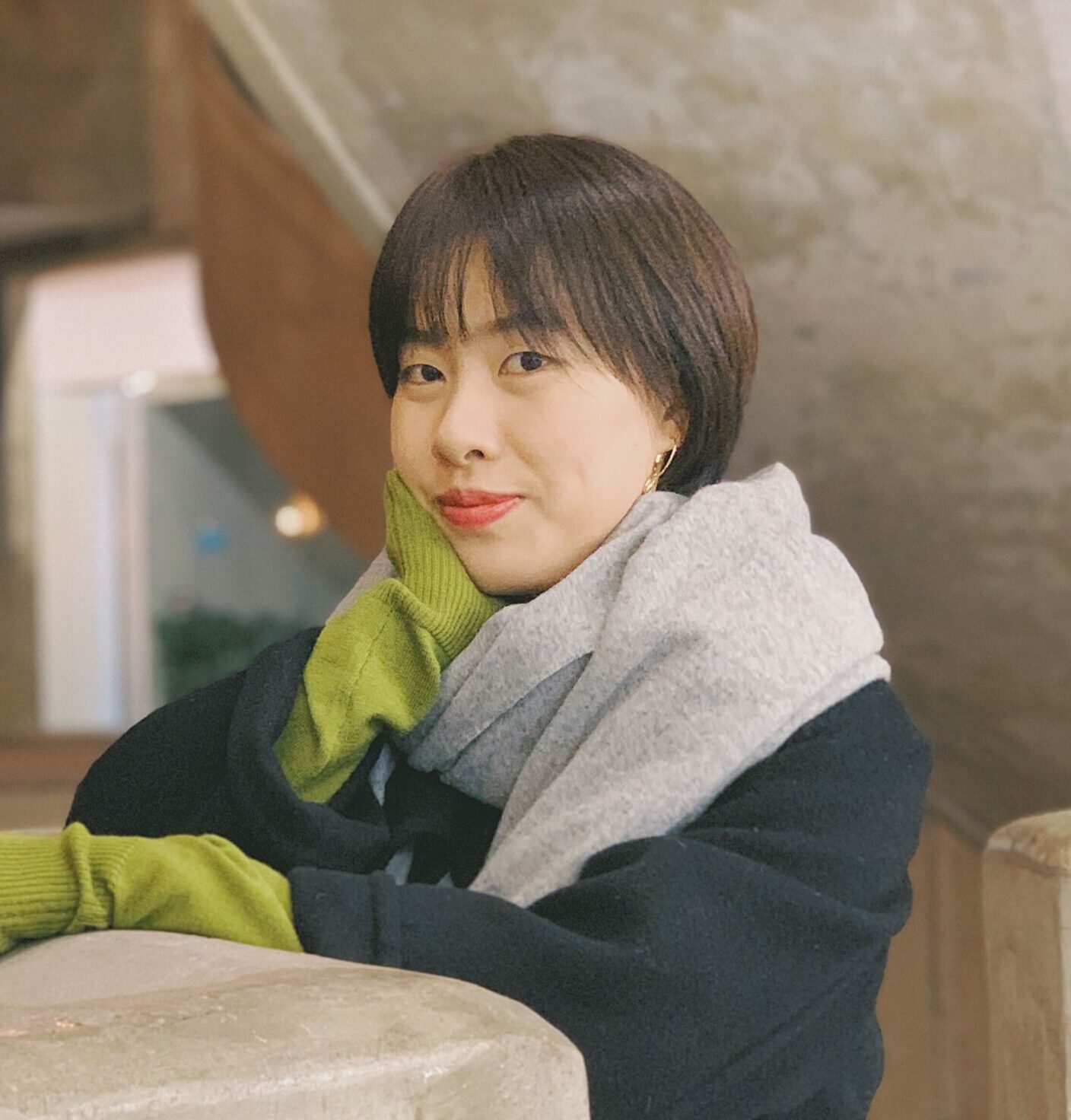 Hanru is a marketing specialist at YoloLiv. She manages all the social media accounts, blog posts about the AV industry, and all the videos including product tutorials about YoloBox and YoloBox Pro.