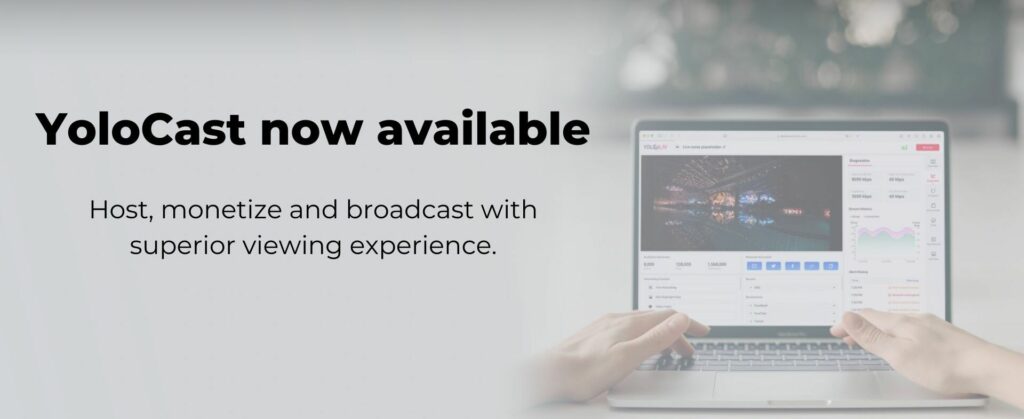 At YoloLiv, we're always striving to improve your live streaming experience and deliver powerful features at every stage of our customers' workflow. 
That's why we're launching a new product, named YoloCast, that lets you go live from anywhere using your laptop browser easily and quickly
It features a multitude of features satisfying various needs in various scenarios, including church, wedding, sports, education, event production and many more.
Feature Highlights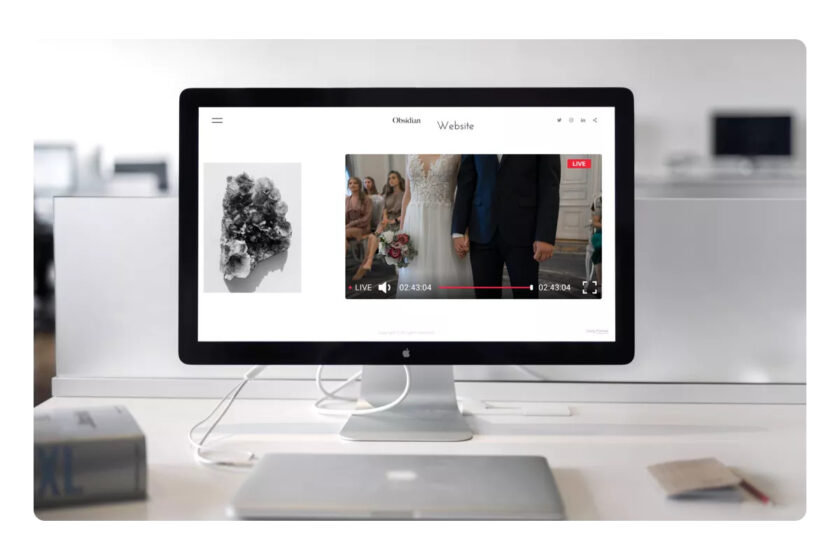 Embed to Website
Embed your live video to a website with just a copy-and-paste. Boost your traffic and foster connections with your target audience.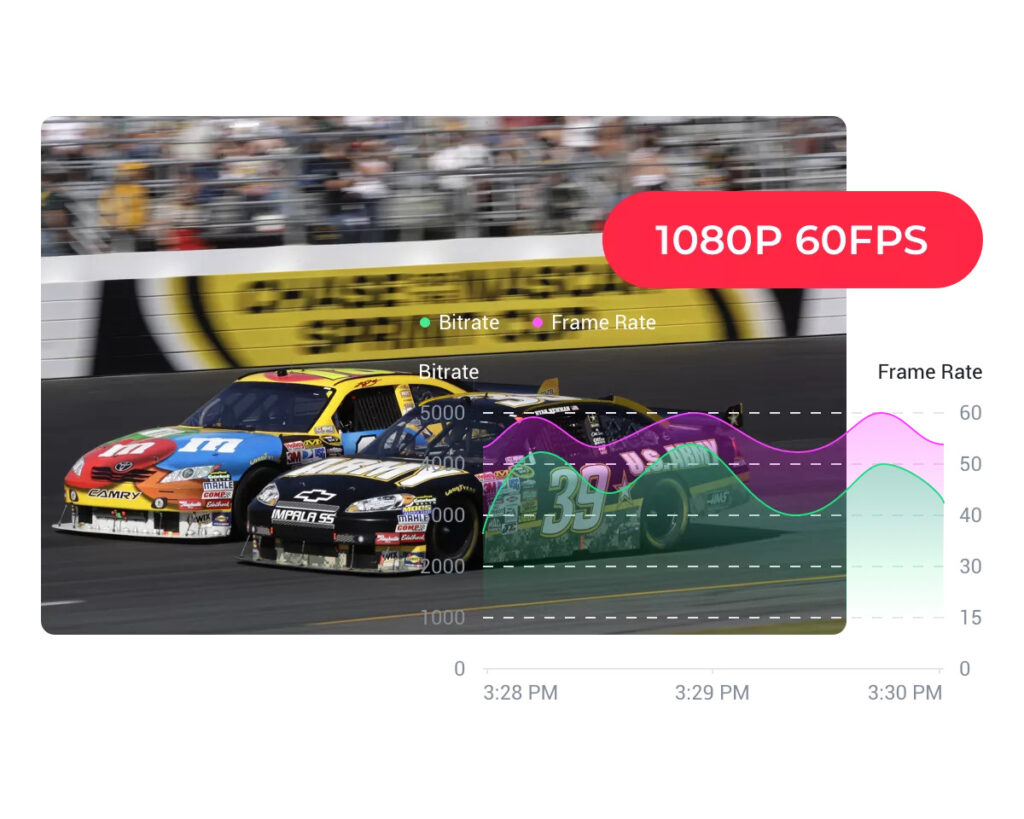 Stream up to 1080p60fps
Stream and deliver high-quality video with pristine motion capture at 60 frames per second (FPS).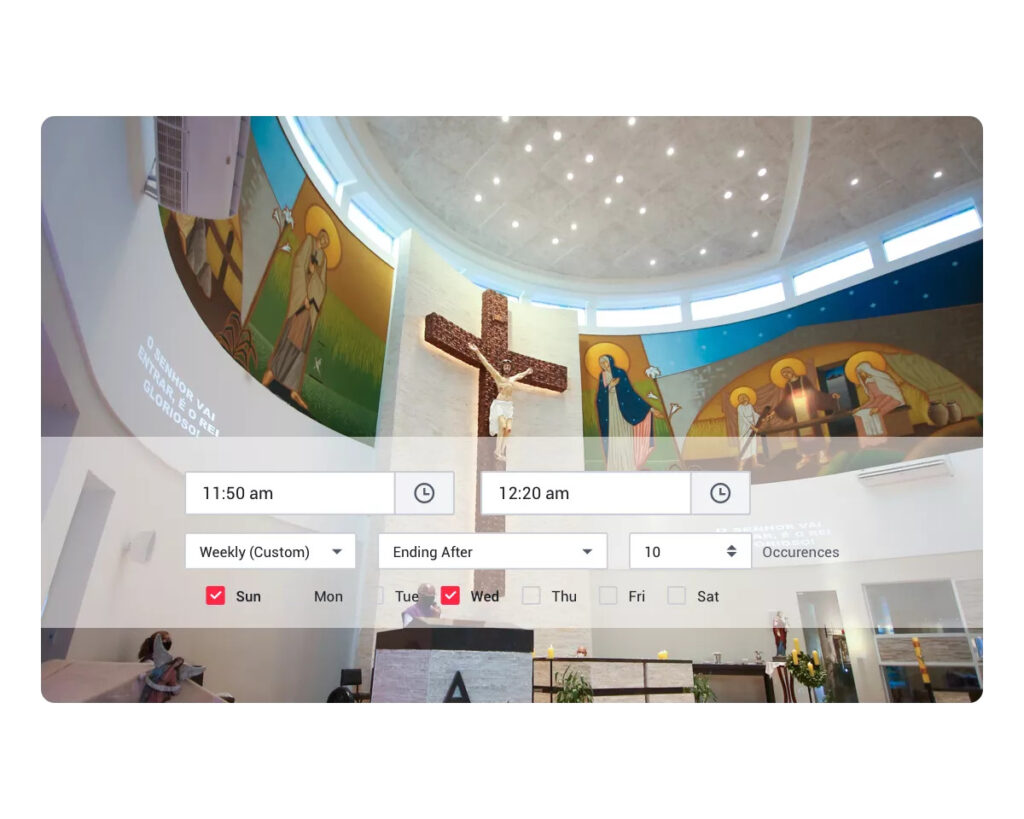 Automated Scheduling
Save time and plan ahead by scheduling broadcasts days or weeks before you go live. Set recurring broadcasts or upload your events in bulk.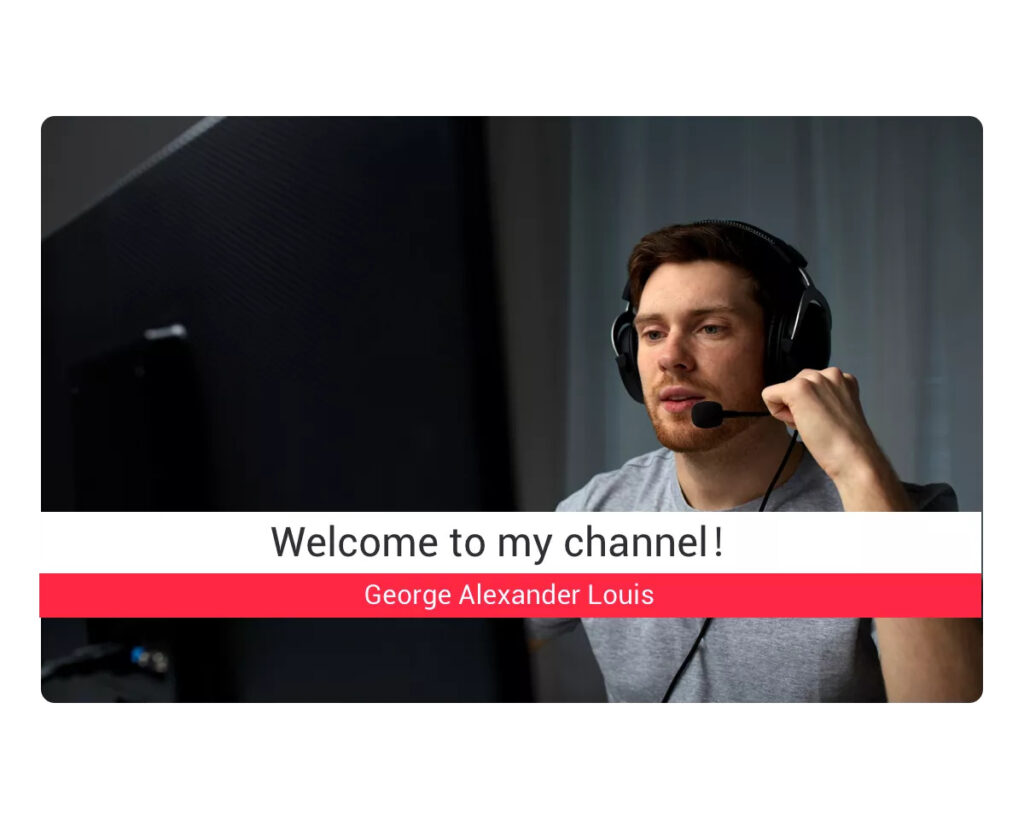 Graphic Overlays
Enhance your broadcast with graphics like logos, watermarks, and lower thirds. full-screen overlays, or basic advertisements.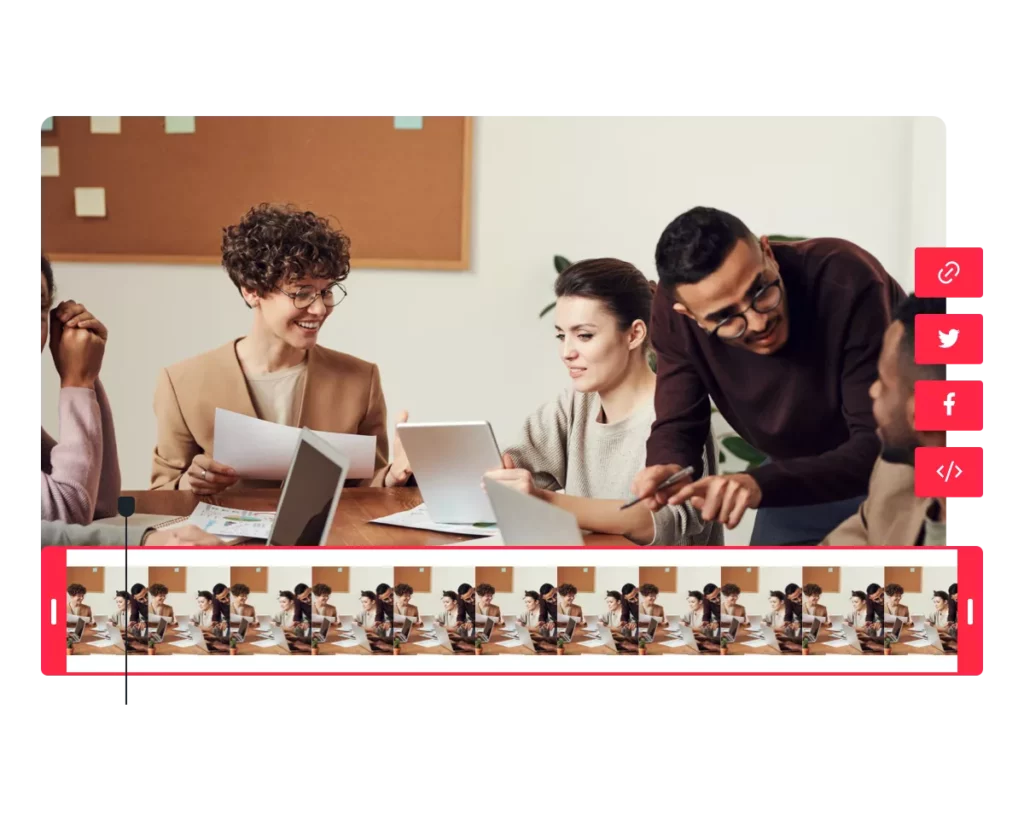 Highlight Clipping
Capture important moments and share them on social media by quickly clipping highlights mid- or post broadcast.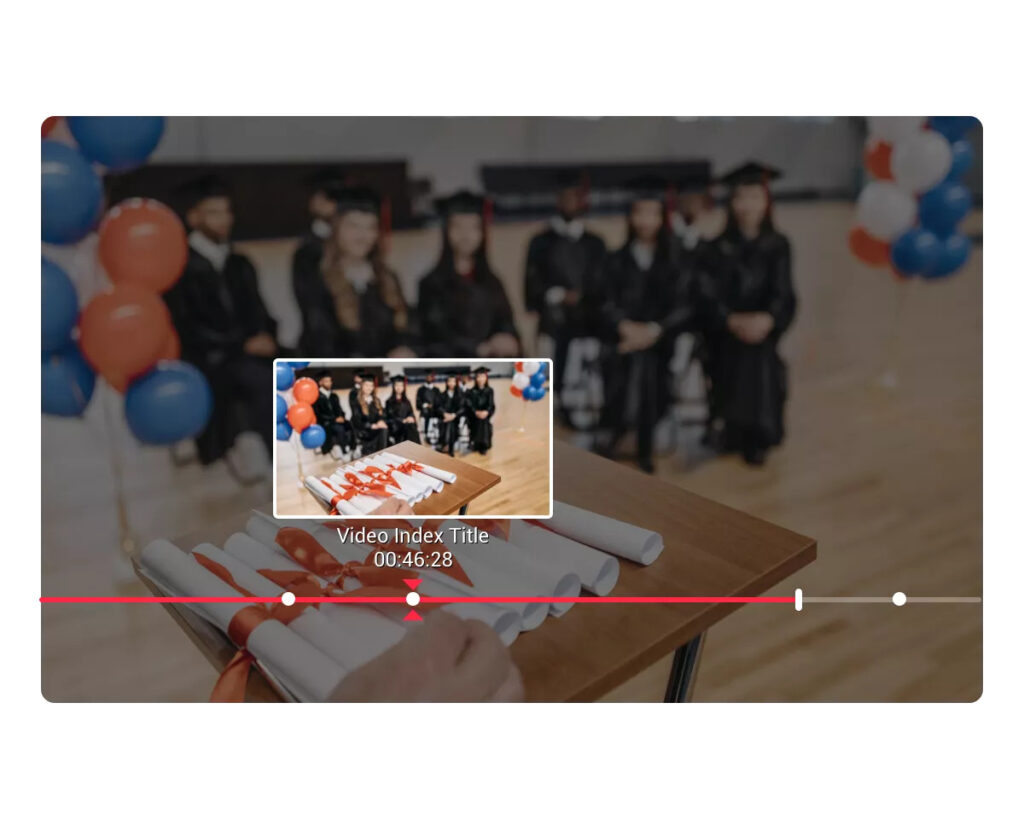 Video Markers
Help viewers easily find significant moments by naming and tagging particular points in a recorded broadcast.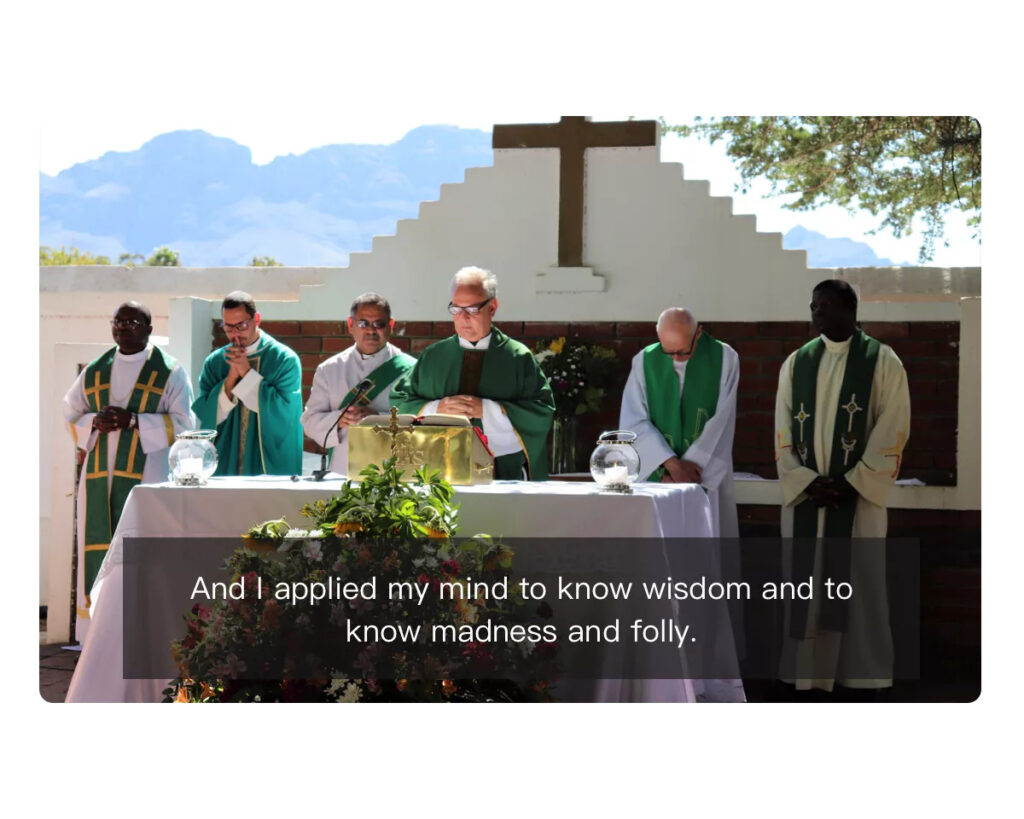 Automated Captioning
Save time and make your recorded broadcast more accessible by automatically captioning it after your live event is over.
To learn more what you can do with YoloCast, please visit: https://www.yololiv.com/yolocast-overview
Interested in trying YoloCast? Tap on the button below to jump into our website and sign up for a 14 days free trial of most advances plan — Business Plan.
No credit card needed
1TB of free bandwidth
1TB of free storage
All premium features included
Have any questions about YoloCast? Feel free to get in touch at contact@yololiv.com. I will get back to you shortly. Thanks.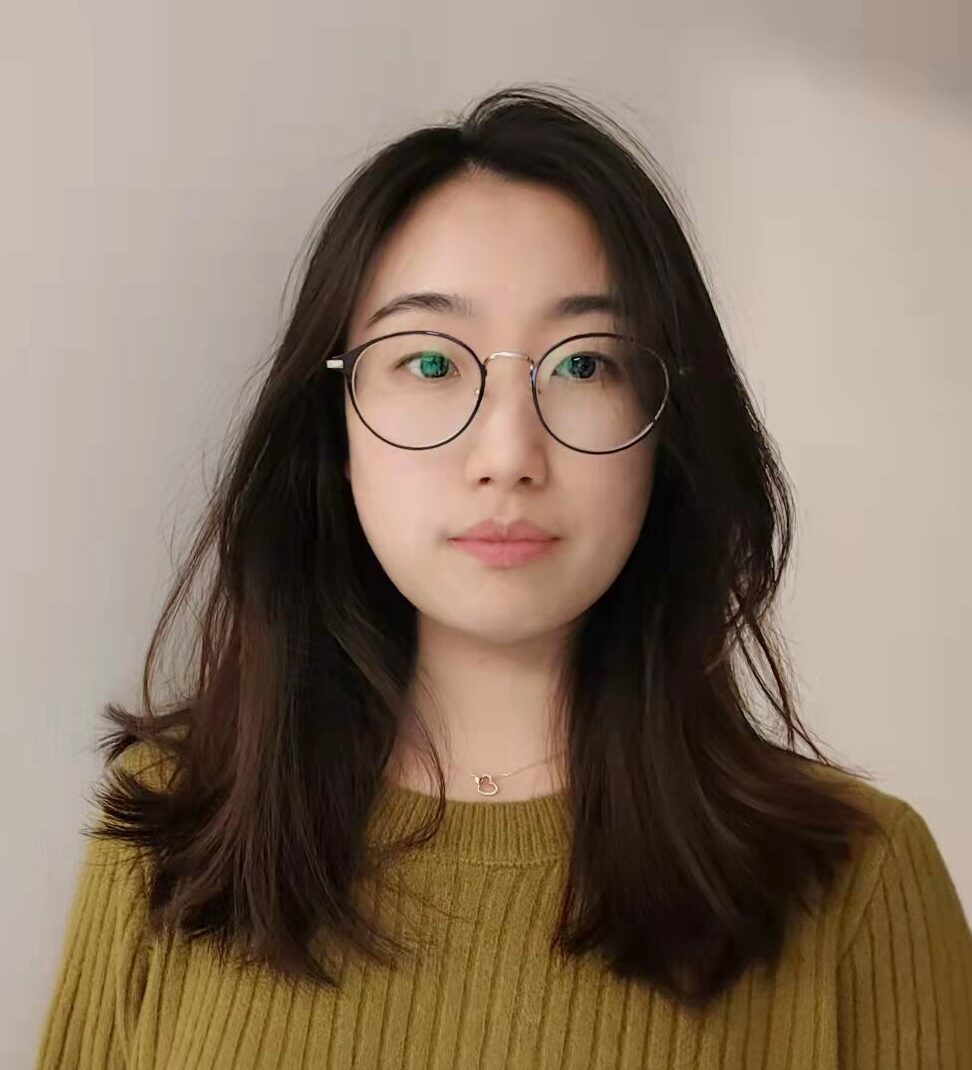 As product operation manager at YoloLiv,  Esther and her team stay focused on our customers' needs and constantly push forward new updates for YoloBox and Pro. Also, she contributed some blog posts from perspectives on how to enhance live streaming experience, live streaming sop for newbies, and more.