Video files are large, and streaming them over the internet would be very difficult if it wasn't for codecs. Codecs are continuously developing to optimize this technical workflow, and Versatile Video Coding is on the horizon when it comes to new and improved codecs.
In this post, we're going to discuss everything you need to know about H.266 and Versatile Video Coding (VVC). We will discuss what this video codec is and what it is used for. From there, we will cover the benefits of streaming with an H.266 or VVC codec and talk about its current role in the online video streaming industry. We'll also discuss some other common video streaming codecs.
To get started, let's quickly run through the basics of encoding and codecs. We will explore the future of video coding with VVC and one of the most common video codecs, H.266.
What is Video Encoding?
Before we dive into H.266 or Versatile Video Coding, let's set the stage by reviewing encoding.
Encoding is the process of converting a video from one file format to another. Typically, this is used to convert the RAW video files that your camera captures into digital files that can be streamed over the internet.
The encoding process requires the use of an encoder, which comes in the form of both hardware and software. Hardware encoders are dedicated devices that serve the sole purpose of encoding. They are fast and reliable, but they are also bulky and expensive.
Software encoders are programs that you run on your computer. The current software encoding options are nearly as powerful as hardware encoders, but they start at just a fraction of the price. In some cases, they are free.
One major benefit of software encoders over hardware encoders is that software can be routinely updated as new versions come out without requiring additional purchases. Hardware encoders, on the other hand, cannot be updated unless users buy a newer model.
Encoding is not to be confused with transcoding, which refers to creating duplicate copies, or renditions, of a video in different sizes. The purpose of video transcoding is to provide some flexibility for viewers with different internet speeds so that everybody can access HD streaming without lagging or buffering.
What is a Codec?
A codec is a technology that is used for encoding and decoding. The word "codec" derives from "coder-decoder." Basically, this technology is used to condense chunks of data for easy transport and bring them back up to normal size once they've reached their destination.
There are different types of codecs for processing different types of media, but in this post, we're covering video streaming codecs that are used in live streaming.
What is H.266 or Versatile Video Coding (VVC)?
Versatile Video Coding is one of the emerging video compression standards that is also known as VVC and H.266. The VVC codec is a block-based hybrid codec, which makes it highly complex and highly capable.
This standard was created by the Joint Video Experts Team (JVET) at ITU. This team set out to create a next-generation codec that would support the future of video streaming.
JVET started working on H.266 video codecs in the fall of 2017 and completed the final standard in July 2020. Even though VVC has been finalized for nearly a year, it is still not commonly used. Versatile video coding is very technically complex, and most standard streaming hardware is not yet equipped to use this codec.
VVC was created to work with developing technology for everything from 4K streaming to 16K streaming. To put this into perspective, 4K streaming is the best quality that most existing technology can handle at this point in time. Some streaming technology is capable of 5K streaming, and some streaming cameras can capture video in 6K. 16K streaming is definitely a futuristic vision at this point.
It is also important to note that there are sure uncertainties about VVC codec licensing. At this point, it is unclear how a company should proceed to incorporate VVC into its program.
Uses of VVC
In general, the VVC codec is used for video encoding. However, it has several other specific use cases, including video conferencing and OTT (Over-The-Top) streaming. The primary purpose of VVC is to enable high-quality streaming at 4K resolution.
Video conferencing and OTT streaming are both more important than ever, especially given the major cultural shifts we've seen over the past year in response to the COVID-19 pandemic. When the world shut down to slow the spread of the virus, business operations, education, and other day-to-day activities moved online. Video conferencing made this possible, allowing people to connect virtually. OTT streaming trends show that watching shows and movies on smart TVs via OTT broadcasting also became more popular during this time.
VVC can also be used for 360 streaming, which is quite revolutionary. 360 streaming, also known as immersive video streaming, provides a more lifelike viewing experience. This type of streaming is becoming more popular in various industries since it allows content creators to engage with their audience on a deeper level.
Benefits of Streaming with VVC
The main benefit of streaming with VVC or H.266 coding is the ability to stream in 4K resolution. However, VVC is not exclusively limited to 4K streaming. As the name suggests, the VVC codec is very versatile, as it can support everything from ultra-low to ultra-high resolution videos. This versatility makes it an excellent choice for a wide range of streaming applications.
Another major advantage of VVC coding is its significantly more efficient data compression capabilities compared to other leading codecs. This efficiency allows VVC to process large files effectively, resulting in faster and smoother streaming experiences for viewers.
Moreover, there is an intriguing possibility that VVC coding could provide benefits beyond online video streaming. Some industry experts have speculated about its potential value in the online gaming industry. It could potentially enhance video gaming experiences, leading to more effective collaborative play.
In summary, VVC codec is ideal for streaming in 4K and offers multiple applications, including video conferencing, OTT streaming, and 360 streaming. Its efficient data compression capabilities make it a promising candidate for the future of video streaming and even extend its benefits to other industries like online gaming.
Is H.266 or VVC the Standard Codec?
As of now, H.266 or VVC is not yet the standard codec for video streaming. In fact, it is not even compatible with many of the major live streaming platforms and other existing technologies at this time. While some industry leaders predict that VVC will eventually become the standard video streaming codec due to its unique features and benefits, it may still take a few years for this transition to occur.
For VVC to become the standard codec, other video streaming technologies need to catch up and integrate its capabilities. The adoption of new technologies in the industry requires careful consideration of compatibility and widespread support.
In the meantime, H.264 and H.265 (HEVC) continue to be the dominant codecs for most video streaming platforms. These codecs are widely supported and have been in use for years, making them the preferred choice for now.
Lossless vs. Lossy Compression
While discussing video codecs, it is essential to understand the difference between lossless and lossy compression methods. Both techniques aim to reduce the file size of videos, but they employ different approaches.
Lossless compression retains all the original data of a video, resulting in high-quality output with no loss of information. On the other hand, lossy compression sacrifices some details to achieve more significant file size reduction. As a result, lossy compression yields more compact files but may lead to a slight reduction in video and image quality.
For video streaming, lossy compression is more commonly used as it strikes a balance between file size and acceptable quality. Lossless compression, while preserving the highest quality, may lead to larger file sizes, which can be impractical for online streaming due to bandwidth limitations.
Other Common Video Codecs
Beyond H.266 and H.265, there are several other video codecs available in the market. However, only a handful of them are commonly used in the video streaming industry. Here are two other widely recognized video codecs:
H.264: Advanced Video Coding (AVC)
H.264, also known as Advanced Video Coding (AVC), is a widely adopted video codec used for recording, compressing, and distributing video content over the internet. It has been in use since 2003 and remains one of the primary codecs supported by most broadcasters.
The H.264 codec is capable of streaming up to 8K resolution and supports both lossy and lossless encoding. As a well-established codec, it enjoys compatibility with existing streaming technology.
H.265: High-Efficiency Video Coding (HEVC)
H.265, also known as High-Efficiency Video Coding (HEVC), is another widely used codec in the video streaming landscape. It shares many similarities with H.264 but offers enhanced compression efficiency, reducing data size by 25-50% compared to its predecessor.
HEVC is licensed by major technology companies worldwide, making it highly compatible with existing technology.
H.266 Video: Future Prospects
H.266 video, also known as VVC, offers significant improvements in compression and coding efficiency, allowing it to deliver the same video quality at a lower bit rate. With H.266, it becomes possible to stream 4K and 8K videos to devices with less powerful processors and limited bandwidth.
Furthermore, VVC's improved compression efficiency makes it more feasible for applications like virtual reality (VR) and augmented reality (AR). It may also enhance the quality of existing video applications, such as webinars and online gaming.
Although H.266 or VVC is relatively new and still gaining traction, it has the potential to revolutionize the video industry as more devices and software begin to support it. As a result, VVC could become the dominant video compression standard in the coming years, enabling higher-quality streaming experiences for users worldwide.
In conclusion, H.266 or Versatile Video Coding (VVC) is a promising development in video compression technology, offering exciting possibilities for the future of online video streaming. As technology continues to evolve, the adoption of VVC may bring about significant improvements in video quality and efficiency, benefiting both content creators and viewers alike. As the industry embraces this emerging standard, we can look forward to a more immersive and enjoyable streaming experience.
 3,883 total views,  67 views today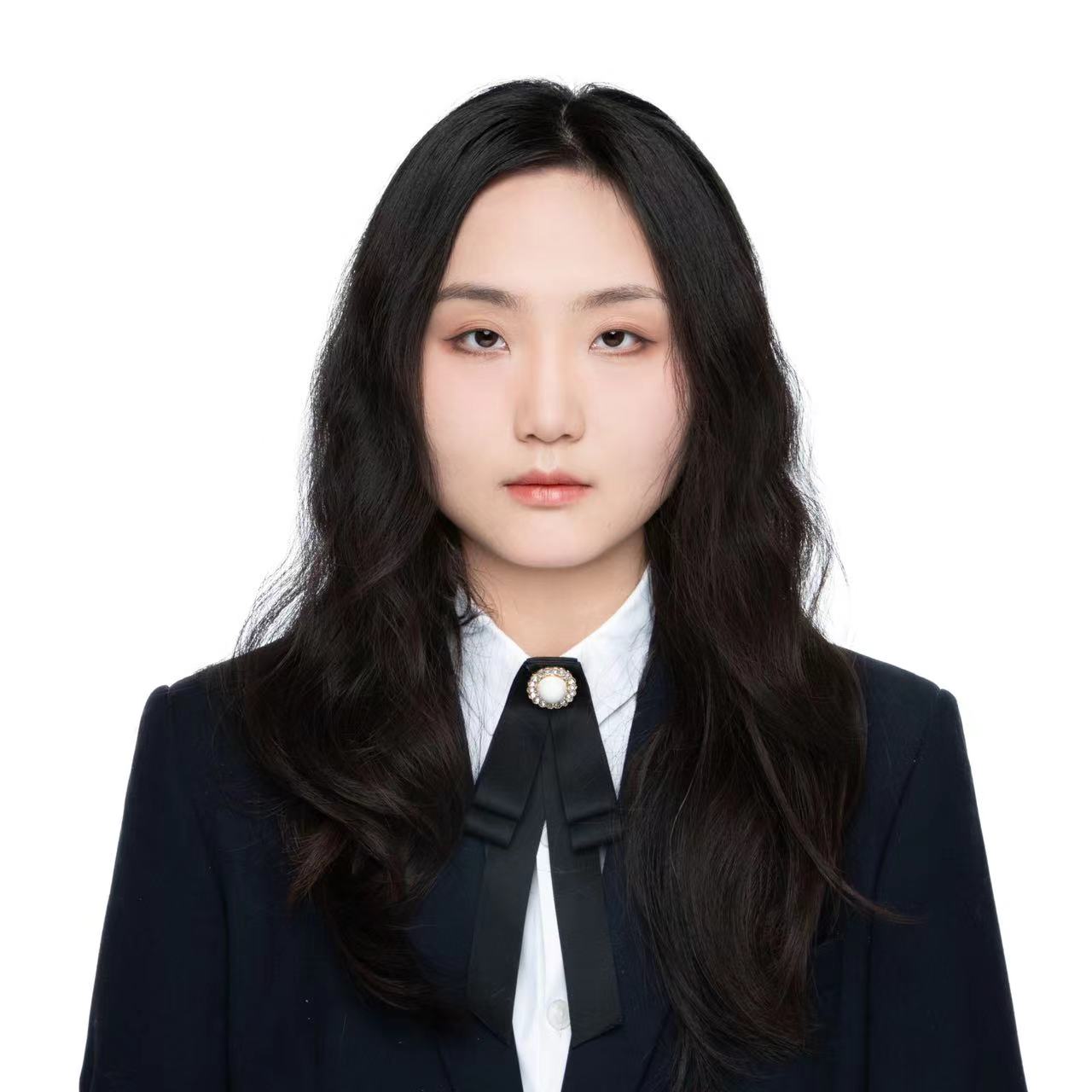 Pauline is a Marketing Specialist at YoloLiv, with over three years of experience in overseas digital marketing. She aims to produce high-quality and practical content for all tech lovers and dig deeper into the live streaming fields.