When it comes to communicating effectively with your clients and employees, video content dominates. By establishing a corporate video production studio, you can create high-quality videos that convey your brand's identity and message. We will walk you through the essential components and steps to build your very own video studio.
Advantages of Building a Corporate Video Production Studio
Cost Savings on Production
By constructing an in-house video studio, companies can reduce their employees' travel time and associated expenses. The time of executives is highly valuable. For instance, if a CEO has to appear on five separate live TV shows in a single day, having an on-site studio prepared and available can eliminate the need to visit each studio individually. Furthermore, frequent studio usage allows corporations to save on rental costs over time.
Quicker Turnaround Times
There's no need to deal with the inconvenience of scheduling shoots, reserving studios, and commuting to locations. Having an on-site studio eliminates setup and teardown time, making the space constantly ready for use at your convenience. This offers significant peace of mind for executives who often need to go live with little notice. Additionally, it grants the marketing team an unprecedented level of creative freedom.
Video Production Accessibility for All Departments
A dedicated video studio can be utilized by various departments to create and stream product demonstrations, training and onboarding videos, webinars, employee announcements, and much more. Employees can reserve the space as easily as they would a conference room. In fact, a conference room can be transformed into a video studio without losing its original functionality. This means that the space can still serve as a conference room while providing the option to live stream or record.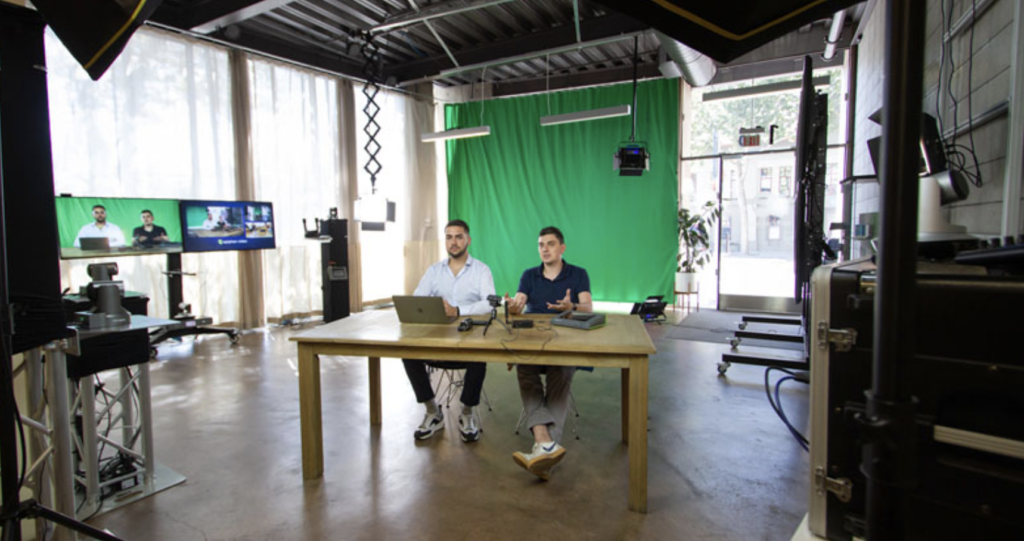 Essential Factors for Your Corporate Video Studio
Selecting the Right Space
Ideally, you should have a dedicated video studio space, but it can also be combined with a meeting room. A permanent setup saves preparation time and encourages employees to record videos. Make sure the studio time is free from distractions for production staff. Implement a booking system for the video studio room, similar to meeting room reservations, to maintain a smooth workflow.
Room Size
The room should be at least 12 feet by 18 feet in size. Maintain a minimum distance of four feet between the camera and the subject, as well as between the subject and the background. Avoid filming too close to a wall to prevent harsh shadows. To achieve the appealing bokeh effect (a heavily blurred background with a perfectly focused subject), it's important to get the spacing just right.
Soundproofing
Finding a quiet space for your corporate video studio can be challenging, but it's crucial for quality production. Eliminate background noises like air conditioning, construction, sirens, and more from your final video. In a large and sparsely furnished room, sound can bounce off walls and create echoes. Start with a space enclosed by four walls, and enhance soundproofing by adding acoustic foam panels or hanging blankets to dampen echoes and outside noise.
Essential Production Equipment
Cameras
Investing in a high-quality camera is crucial for any corporate video production studio. Consider cameras that offer a range of features, such as interchangeable lenses, 4K resolution, and good low-light performance. Research different models and read reviews to find the best camera for your specific needs and budget.
Lenses
A variety of lenses can help you achieve different looks and styles in your video content. Consider investing in a selection of prime and zoom lenses, each with different focal lengths and aperture capabilities. A good starting point is a versatile zoom lens that covers a range of focal lengths, followed by prime lenses for specific purposes, such as close-ups or wide-angle shots.
Tripods and Stabilization
Stable, smooth footage is essential for professional video production. Invest in sturdy tripods and fluid head systems that allow for smooth camera movements. Additionally, consider handheld stabilizers or gimbals for more dynamic, moving shots.
Lighting Equipment
Proper lighting is critical for achieving professional-looking videos. Invest in a versatile lighting kit that includes key lights, fill lights, and backlights. Consider LED panels or softboxes for consistent and adjustable lighting. Don't forget to include light stands, reflectors, and diffusion materials to shape and control the light in your studio.
Microphones and Audio Equipment
Clear, high-quality audio is just as important as the visuals in your video content. Invest in a variety of microphones, such as shotgun mics, lavalier mics, and condenser mics, to capture the best audio in different scenarios. Additionally, consider audio recorders, headphones, and boom poles to further enhance your audio capabilities.
Video Monitors
A reliable video monitor allows you to accurately preview your shots and ensure proper framing and exposure. Choose a high-resolution monitor with features like waveform, vectorscope, and false color to help you fine-tune your video settings.
Backdrops and Green Screens
Backdrops and green screens provide a professional and clean background for your video content. Invest in a selection of solid-colored backdrops, as well as a green screen for chroma key work, which allows you to replace the background with any desired imagery in post-production.
Editing Software and Hardware
Efficient and powerful editing tools are necessary for post-production. Invest in professional video editing software, such as Adobe Premiere Pro, Final Cut Pro, or DaVinci Resolve. Additionally, make sure your computer hardware is powerful enough to handle the demands of video editing, including a fast processor, ample RAM, and a dedicated graphics card.
Streaming Equipment
If you are planning to stream to Facebook Live, or YouTube, consider adding a hardware encoder to your setup. With a comprehensive encoder like the YoloBox Pro, you can simultaneously stream and record video content. Benefit from the YoloBox Pro's professional features, such as overlays, guest invitations, picture-in-picture (PIP), and chroma key capabilities.
Conclusion
Building a corporate video production studio can greatly enhance your company's ability to create engaging and professional video content. By following this guide, you'll be well on your way to designing and constructing a studio that meets your company's unique goals and requirements. With the right resources, space, and team, your in-house video production studio will become an invaluable asset for your brand.
 3,910 total views,  3 views today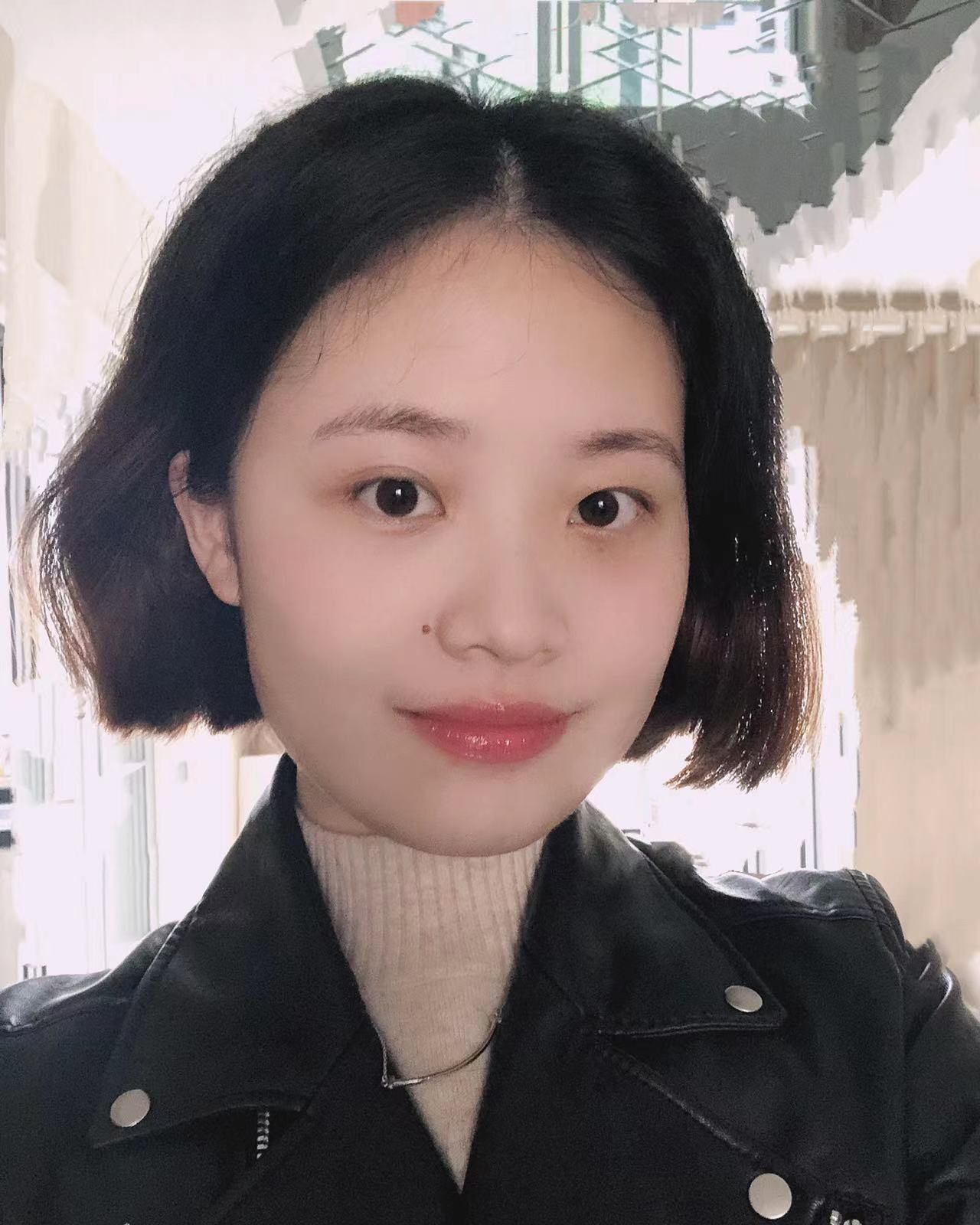 Meredith, the Marketing Manager at YoloLiv. After getting her bachelor's degree, she explores her whole passion for YoloBox and Pro. Also, she contributed blog posts on how to enhance live streaming experiences, how to get started with live streaming, and many more.