If you're running an online fitness community for your fitness live streaming, you know how essential it is to keep the momentum going. Just like physical gains, if your content and tactics become stagnant, your community's growth can plateau. To ensure continuous growth and engagement, it's crucial to keep your approach fresh and exciting.
Earlier, we have discussed a step-by-step guide on livestreaming fitness, today, we'll explore ten effective ways to grow and nurture your online fitness community.
1. Host Fitness Challenges
Giving your online fitness community a specific target to hit is a great way to motivate them and break the monotony. By issuing fun challenges regularly, such as daily, weekly, or monthly tasks, you can keep your members coming back for more workouts. Consistency is key for physical growth, and providing regular motivation will lead to better results.
Potential fitness challenge ideas include:
Performing 20 pull-ups.
Holding a plank for 4 minutes.
Completing a 5K in under 25 minutes.
Attending every class for a month.
Remember to reward your members when they meet these goals, whether it's with free merchandise, a gift card, or simply recognizing their achievement on social media.
2. Create a Referral Program
A referral program is a powerful tool to grow your online fitness community. By rewarding your members when they refer friends or family to join, you not only increase your subscriber base but also foster a sense of investment in the success of your community. Studies show that referred customers are more likely to stay loyal to a company, making referral programs highly effective.
Possible rewards for your referral program could include:
A free month of membership.
Cash incentives.
Custom merchandise.
3. Cross-Promote Your Community
You need to make it noticeable to reach a wider audience and grow your online fitness community. Consider promoting your community on multiple platforms and through various mediums. Diversifying your presence will increase your reach and attract members who might only use specific platforms.
For example:
Use TikTok for short exercise demonstration videos.
Utilize Instagram for lifestyle pictures and promotions.
Engage with followers on Twitter for interactive conversations.
Leverage Facebook's ad-targeting abilities.
Additionally, collaborate with other content creators through guest articles or video appearances to expand your community's visibility.
4. Host Free Live Streams
Offering free live streams of your fitness classes allows prospects to experience firsthand what your community is all about. By providing a taste of your classes, you reduce the risk of buyer's remorse, encouraging more people to sign up. Live streams bring an energetic element to your classes that pre-recorded videos can't match, creating a more engaging fitness experience.
Ensure your hosting platform can handle live streaming, and set specific times for these events to create a sense of urgency.
5. Interact With Members Consistently
Engagement is key to a thriving online fitness community. By actively participating in conversations and responding to your members' posts, you can maintain a strong social media presence. Going the extra mile to engage with your community can lead to word-of-mouth referrals and accelerate growth.
Set goals for yourself to interact with members:
Schedule daily engagement with your online fitness community.
Send a specific number of messages to members regularly.
Make a certain number of posts each week.
Let your personality shine through in your interactions, as it's a crucial element of what makes your community unique.
6. Offer Inclusive Fitness Programs
To cater to a broader audience, consider offering inclusive fitness programs. These programs are tailored to the needs of specific groups, providing modified exercises they can comfortably perform. For example, if you target seniors, incorporate exercises that improve flexibility and accommodate their range of motion.
Other examples of inclusive fitness programs:
Beginner-friendly routines with a focus on proper form.
Maternity classes with exercises suitable for expectant mothers.
Creating programs that resonate with specific demographics will attract members seeking tailored fitness experiences.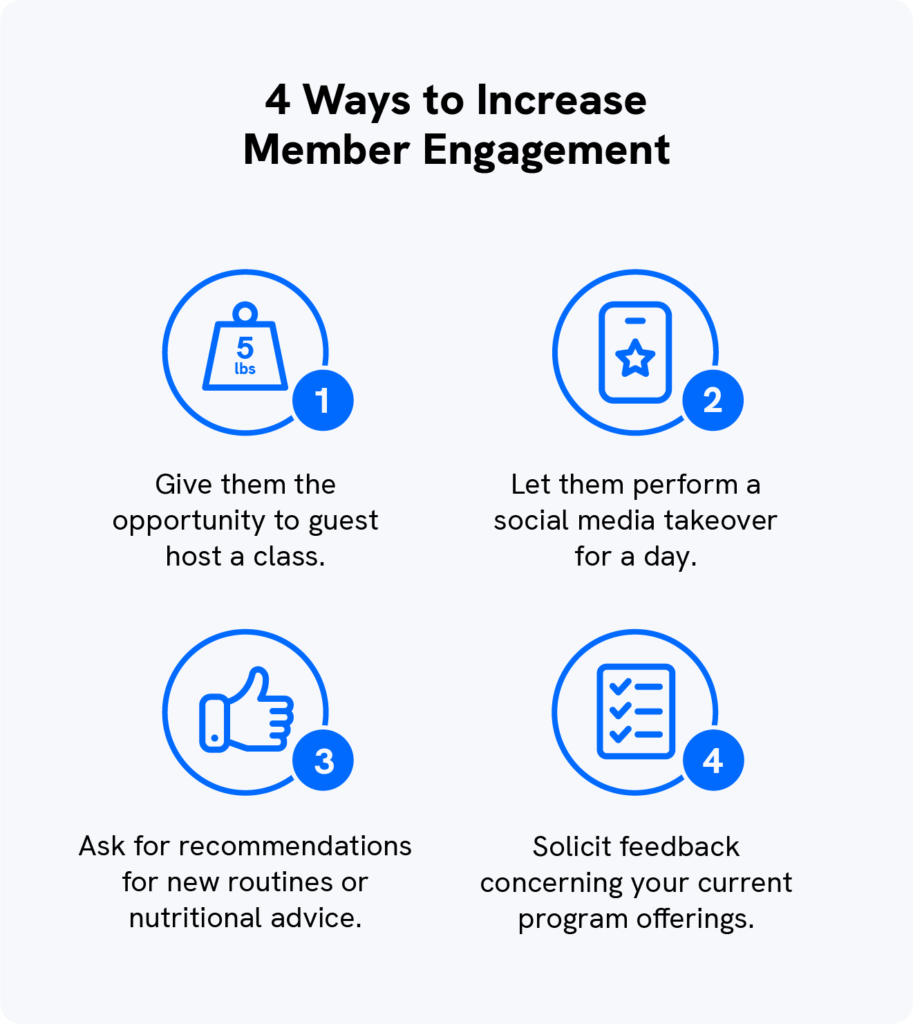 7. Give Personalized Support
Show your members that they are valued individuals by providing personalized support. Get to know their goals and challenges, and tailor your classes to meet their needs. This level of attention will make your members feel appreciated and keep them motivated.
Ways to offer personalized support:
Set up a chat forum for discussions.
Arrange one-on-one coaching opportunities.
Give shoutouts to attendees during live streams.
Direct guidance and personalized attention can go a long way in building a loyal and satisfied community.
8. Hire Community Managers
As your online fitness community grows, you may need assistance in engaging with members. Community managers can take over various tasks, such as providing customer support, managing forums, and publishing content. Look for individuals who are passionate about your community and have the necessary skills to fulfill the role.
Consider hiring community managers who:
Have a background in customer support.
Are skilled in social media management.
Have experience in content creation.
Community managers play a vital role in maintaining the community's growth and ensuring smooth operations.
9. Welcome Every New Member
Make new members feel welcome by personally greeting them when they sign up. Provide them with an orientation that introduces them to your classes, schedules, and common fitness terminology. By helping them feel like insiders from the start, you'll foster a sense of belonging and keep them engaged.
While individually greeting every new member may be challenging, delegate the task to community managers or use email templates to make it feasible.
10. Encourage Members to Contribute
Empower your members to be active contributors in your online fitness community. Encourage them to provide feedback, share their experiences, and even lead classes if they have specialized knowledge. By involving them in content creation, you create a stronger sense of community ownership and foster a supportive environment.
Ways to encourage member contributions:
Gather feedback about classes and challenges.
Seek recommendations for new workout routines and nutrition tips.
Offer opportunities for members to share their success stories.
In conclusion, growing and sustaining an online fitness community requires dedication, creativity, and a commitment to engaging with your members. By implementing these ten strategies, you can ensure your community thrives and continues to attract fitness enthusiasts from all walks of life.
 1,319 total views,  23 views today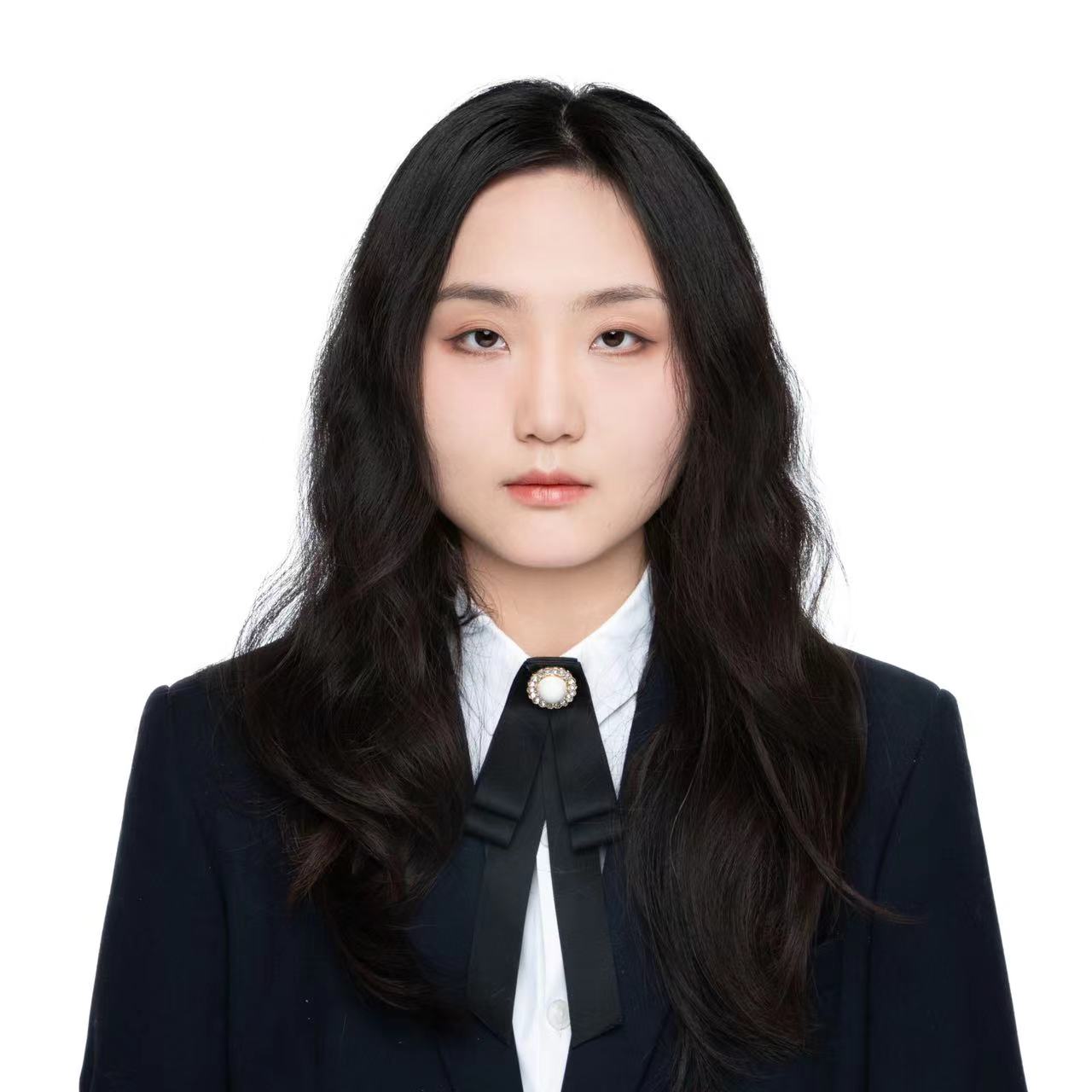 Pauline is a Marketing Specialist at YoloLiv, with over three years of experience in overseas digital marketing. She aims to produce high-quality and practical content for all tech lovers and dig deeper into the live streaming fields.