Webinars have become an essential tool for marketers and businesses to generate leads, attract customers, and build authority in an increasingly digital world. By providing valuable content and creating a professionally produced experience, webinars can capture the attention of your audience and deliver exceptional results. In this article, we will guide you through the process of creating a webinar step-by-step, from ideation to post-event logistics and best practices. Let's dive in and learn how to create a webinar that engages and converts in 2023.
The Secret to a Successful Webinar: Great Content
At the heart of a successful webinar lies the quality of your content. Your chosen video tools should empower your content creation process. When planning your webinar, invest time and resources in selecting a compelling topic, sourcing relevant and captivating speakers, and choosing a platform that can effectively showcase your content. In a highly competitive landscape, where audience attention is fleeting, it is crucial to provide the most valuable experience possible.
For additional tips, you can watch YoloLiv's Webinar Confidential, where you'll hear real-life stories of virtual event mishaps and receive valuable insights on how to run a great event.
How to Create a Webinar in 2023 (Step-by-Step Guide)
To ensure a successful webinar, it is important to break down the production process into four main stages: planning, promotion & production, going live, and post-production. Each stage requires different roles and responsibilities. Regardless of the complexity of your event, we recommend allocating a production window of 4 to 8 weeks for optimal planning and execution.
Planning Stage
Start with your goals: Work with your team to identify the goals of your webinar or event. Define the impact you want to have and how you will measure its performance. Establish key performance indicators (KPIs) such as the total number of registrations, live attendees, targeted prospects/customers, and closed won deals attributed to the webinar.
Assign roles to your team: Depending on the size of your event, consider assigning specific roles to team members. Examples include promotions, content programming, and operations. Each role is responsible for different aspects of the webinar, such as promotion planning, content development, and technical operations.
Host a kickoff meeting with internal stakeholders: Bring all stakeholders together to align on goals, identify your target audience, brainstorm topics, ideate speakers, and assign tasks. This meeting can also serve as a starting point for your promotional planning.
Promotion & Production Stage
Promote your webinar: Develop a comprehensive promotional strategy focused on your target audience. Allocate at least 3-5 weeks for promotion before the webinar goes live. Utilize channels such as email, social media, in-product advertising, and onsite promotions to raise awareness and drive registrations.
Begin speaker outreach: Source speakers who can bring your topic and content to life. Consider both internal team members/experts and external speakers, such as industry leaders or customers. Research other events and webinars in your field to identify potential speakers and reach out to them with clear expectations regarding time commitment and live production requirements.
Speaker onboarding and kickoff call: Once you've confirmed your speakers, collect necessary media assets, such as headshots, titles, release forms, and sizzle reels. Conduct a kickoff call to allow speakers to meet, establish expectations, and review the webinar outline.
Prep your content and build a run of show: Finalize your event content, including the agenda, scripts, videos, images, and graphs. Consider scripting an outline or building a run of show, especially for complex events. Plan visual elements, such as presentation decks and engagement tools, to ensure a smooth production.
Run a full rehearsal: Dedicate time for a rehearsal with all involved parties to troubleshoot technical issues, walk through content, and answer any questions. Use this opportunity to ensure a seamless flow of the event and mitigate potential disruptions.
Go live!: Half an hour before going live, gather all speakers and ensure technical readiness. Start the event with confidence, knowing that all the necessary preparations have been made.
Post-Production
Send follow-up messages: After the webinar, send follow-up emails expressing gratitude to your audience for attending. For registrants who didn't attend, send a separate message encouraging them to watch the on-demand video. Provide context for next steps/follow-ups to facilitate a smooth transition between marketing and sales.
Prepare on-demand content: Save your webinar content and edit it to create evergreen content. Trim the video as needed and upload it for on-demand viewing. Share the on-demand video link with registrants and attendees, and consider gating it with a lead form to maximize lead generation.
Optimize for the future: Analyze webinar engagement metrics, such as registrants, live attendees, and polling/Q&A data, to gain insights. Send a follow-up survey to gather feedback and improve future webinars.
How to Produce a Webinar with YoloLiv
YoloLiv offers an end-to-end solution for producing webinars. Follow these steps to create a webinar using YoloLiv:
Create an event: If you're a Premium or Enterprise YoloLiv user, head to the video manager, click the New video dropdown, and select Create a webinar. Name your webinar, add a description, and schedule the date and time for the live event.
Build your registration form: To convert visitors into leads, create a registration form. On the webinar management page, click the Registration button and design specific form fields based on the information you want to collect from registrants.
Plan your content: Focus on creating engaging content that addresses your audience's needs and interests. Add an intro slate, agenda, and relevant visuals to enhance the viewer experience.
Create a timeline composed of different scenes: Upload your content assets, such as presentation decks, videos, images, and graphics, to create a timeline or run of show. Customize each scene based on your production needs.
Invite your speakers: Generate unique speaker links for each guest to facilitate easy and timely access. Add speakers to your timeline and consider using graphic elements like lower thirds for easy identification.
Rehearse your webinar content: Conduct a technical review and rehearsal session with speakers to ensure familiarity with the webinar tool and content. Test scenes, address technical questions, and ensure a smooth flow.
Go live!: Start your webinar by clicking the green button "Start event" and share your content with the audience. Live stream each part of your production by selecting scenes and clicking "Send to stream."
Trim your video for on-demand: After the event, edit and trim the content to its final form. Save and share the on-demand video with your registrants and attendees within 24 hours.
Three Important Webinar Statistics
As we look into the future of webinars, it's crucial to consider the following statistics:
Content and quality of speakers matter when driving event registrations: In a survey, 64% of participants stated that the quality of speakers and 63% emphasized the relevance of content as key factors in their decision to sign up for events. Focus on delivering valuable and engaging content that resonates with your target audience.
Participants are likely to switch off an event early due to technical issues or boredom: More than half (59%) of survey participants admitted that they are likely to drop off a live event if they encounter technical difficulties or find the content uninteresting. Pay attention to the technical aspects of your webinar and ensure a seamless experience for your attendees.
Online events are here to stay: Virtual events have made a lasting impact on the events industry. Even when in-person events return, 72% of participants anticipate attending just as many, if not more, online events. Embrace the opportunities presented by virtual events and continue leveraging them to engage your audience.
Wrap Up
Launching a successful webinar requires brainstorming, preparation, and planning. However, the benefits are immense. By focusing on your audience, choosing the right platform, rehearsing diligently, and implementing effective follow-up strategies, you can create engaging webinars that generate leads and conversions. As you gain more experience, the process will become easier, allowing you to maximize the impact of your webinars and elevate your brand's profile.
Remember these four tips as you plan your next webinar:
Focus on your audience: Understand their needs, questions, and routines to shape your webinar production strategy accordingly.
Choose the right platform: Select an end-to-end solution that aligns with your requirements and resonates with your audience.
Rehearse, rehearse, rehearse: Practice and test your content, technical setup, and flow to ensure a seamless and engaging webinar experience.
Conversions are a long game: Extend the impact of your webinar by leveraging email marketing and other campaigns to capture leads while the interest is fresh.
By implementing these strategies and continuously improving your webinar production process, you'll establish a strong connection with your audience, drive conversions, and achieve your marketing goals.
FAQs (Frequently Asked Questions)
What is the best length for a webinar?:
The ideal length for a webinar varies depending on the topic and audience. Generally, aim for a duration of 30 minutes to an hour to maintain audience engagement.
Can I repurpose my webinar content?

Absolutely! Webinar content can be repurposed into blog posts, social media snippets, or even future webinars. Maximize the value of your content by repurposing it across different channels.

How can I measure the success of my webinar?

Key performance indicators (KPIs) such as the number of registrations, live attendees, conversions, and closed deals can help measure the success of your webinar. Analyze these metrics and gather feedback from attendees to refine your future webinars.

Should I charge for my webinars?

The decision to charge for webinars depends on your business model and the perceived value of your content. Consider your audience's expectations, market trends, and the goals you aim to achieve before determining whether to charge for your webinars.

How can I increase audience engagement during a webinar?

To increase audience engagement, incorporate interactive elements such as live polls, Q&A sessions, and chat features. Encourage audience participation and address their questions and concerns throughout the webinar.
In conclusion, creating a compelling webinar involves careful planning, engaging content, effective promotion, seamless execution, and strategic follow-up. By following the steps outlined in this article and leveraging the power of webinars, you can effectively engage your audience, generate leads, and achieve your marketing objectives.
 1,399 total views,  11 views today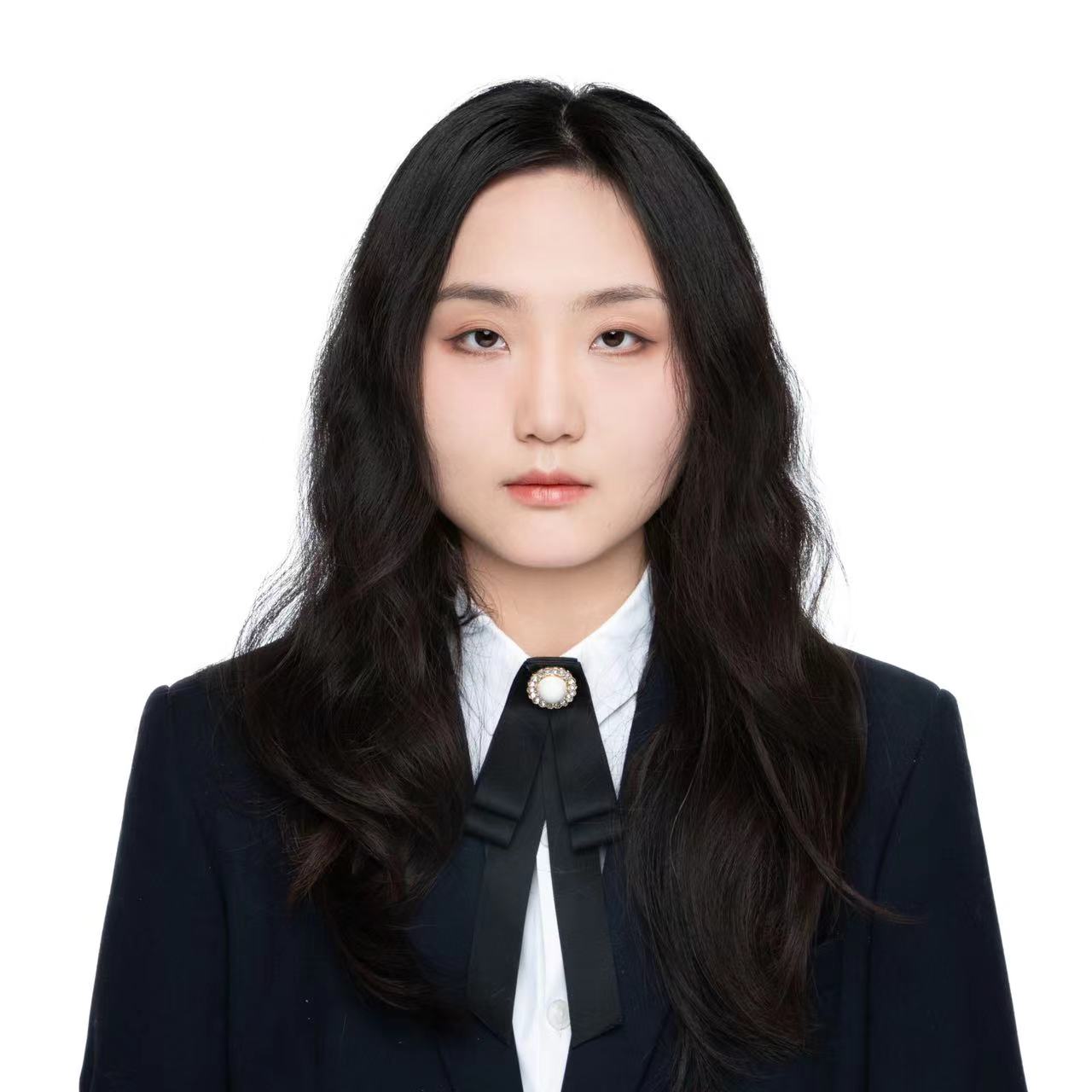 Pauline is a Marketing Specialist at YoloLiv, with over three years of experience in overseas digital marketing. She aims to produce high-quality and practical content for all tech lovers and dig deeper into the live streaming fields.