Intro
Online fitness classes are becoming increasingly popular during the pandemic time period. Many fitness experts have pumped it up to teach people how to set up live streaming for fitness, yoga, or dance classes – from home or the studio. 
Recently, one of our favorite fitness influencers and YouTuber Stevie Richards have used the YoloBox Pro in a field test. In this blog, we're going to talk about the Yolobox Pro and dive into why it might just be the perfect device for live streaming a fitness workout. 
Livestream a Fitness Workout from Various Locations 
As you can see from the beginning of the video, Stevie does a YoloBox Pro review from three different locations: home studio, garage gym and beach. With YoloBox Pro, you can easily livestream from anywhere to everywhere since it's the ultimate all-in-one and portable device.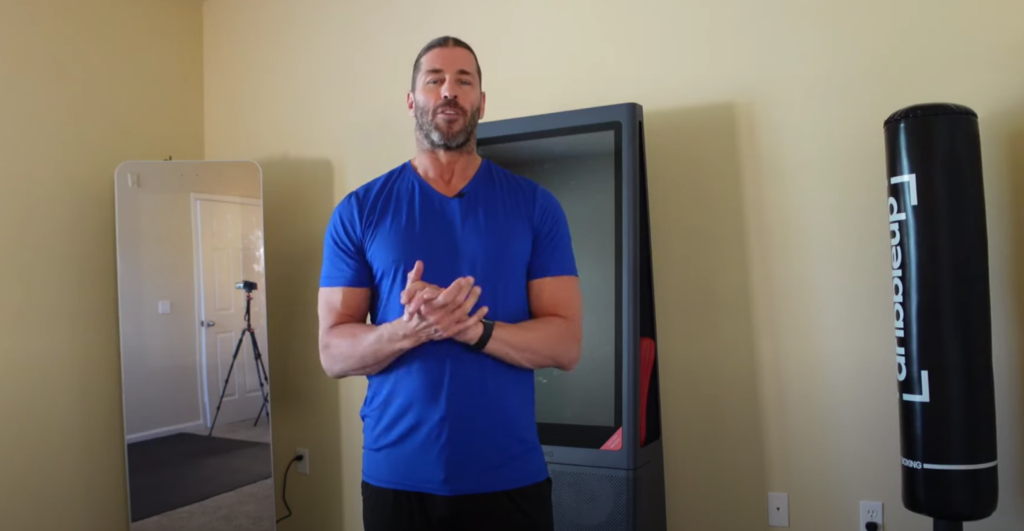 Fitness Streaming Setup
Stevie uses a 2 camera setup including Sony ZV1 and iPhone 13. Although YoloBox Pro supports up to 3 HDMI video inputs and 1 USB webcam, Stevie chooses to stick with his regular 2 camera shoot that he usually does for all the workout videos. He also uses a tripod to hold the YoloBox Pro. 
Why YoloBox Pro is Perfect for Livestreaming a Fitness Workout?
1. Side-by Side 
To use the side-by-side feature in the YoloBox Pro, allows Stevie to show the pre-recorded fitness video on the left side and his live demonstration on the right side.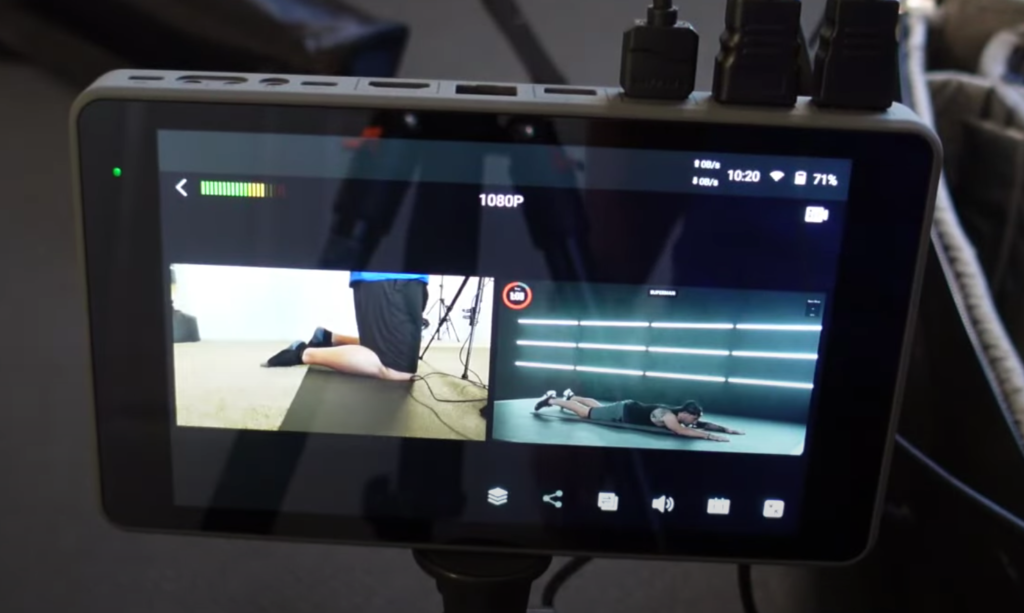 2. Overlays 
There're 3 types of overlays. First is the countdown timer. The built-in countdown timer is useful as well, Stevie mentioned that these things are usually selling for about 40 bucks so it's a cool thing right here that you're able to use it without paying extra money. The second option is you can add logos for your studio or your channel.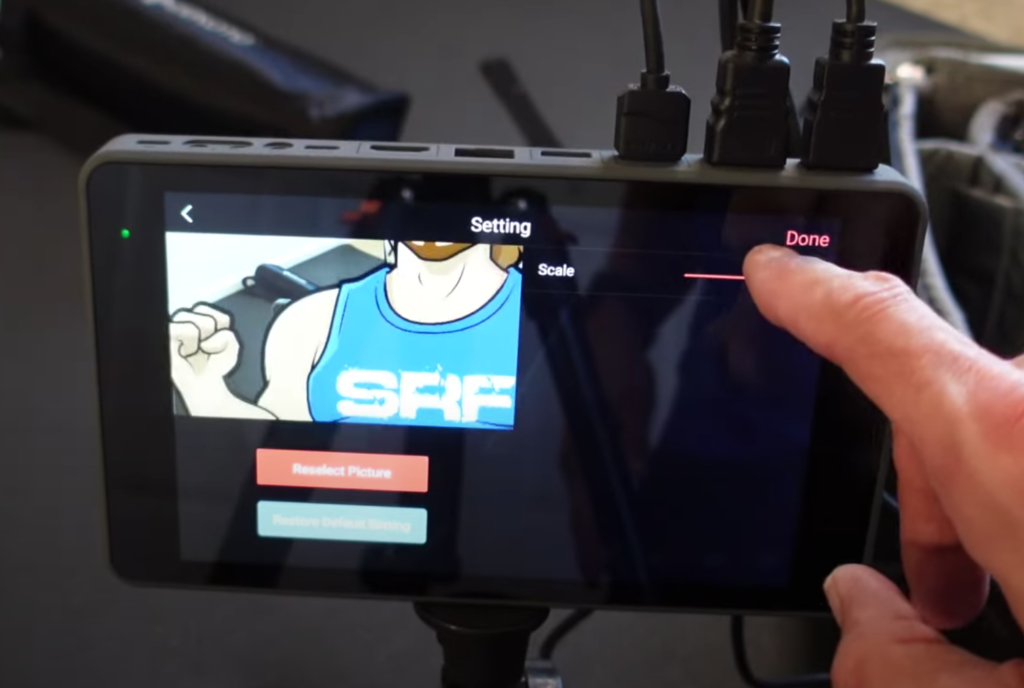 3. Connect iPad to show Fightcamp app
Stevie mentioned in the video that YoloBox Pro can connect the iPad through the HDMI 3 port as a video input. And he can easily transfer the workout sections on the Fightcamp app from his iPad to YoloBox Pro. With YoloBox Pro, it's able to capture what Stevie is doing with the Fightcamp.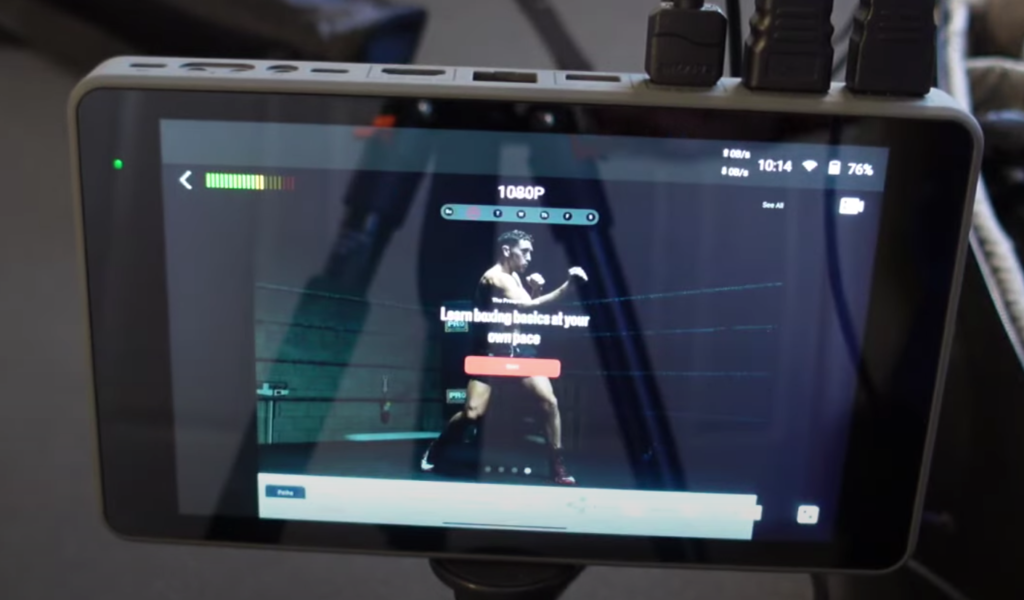 Wrap-Up
The YoloBox Pro is an all-in-one and portable live streaming encoder, recorder, and monitor that is perfect for live streaming fitness workouts. With all the built-in and free features, it's definitely a game-changer for all!
 3,056 total views,  7 views today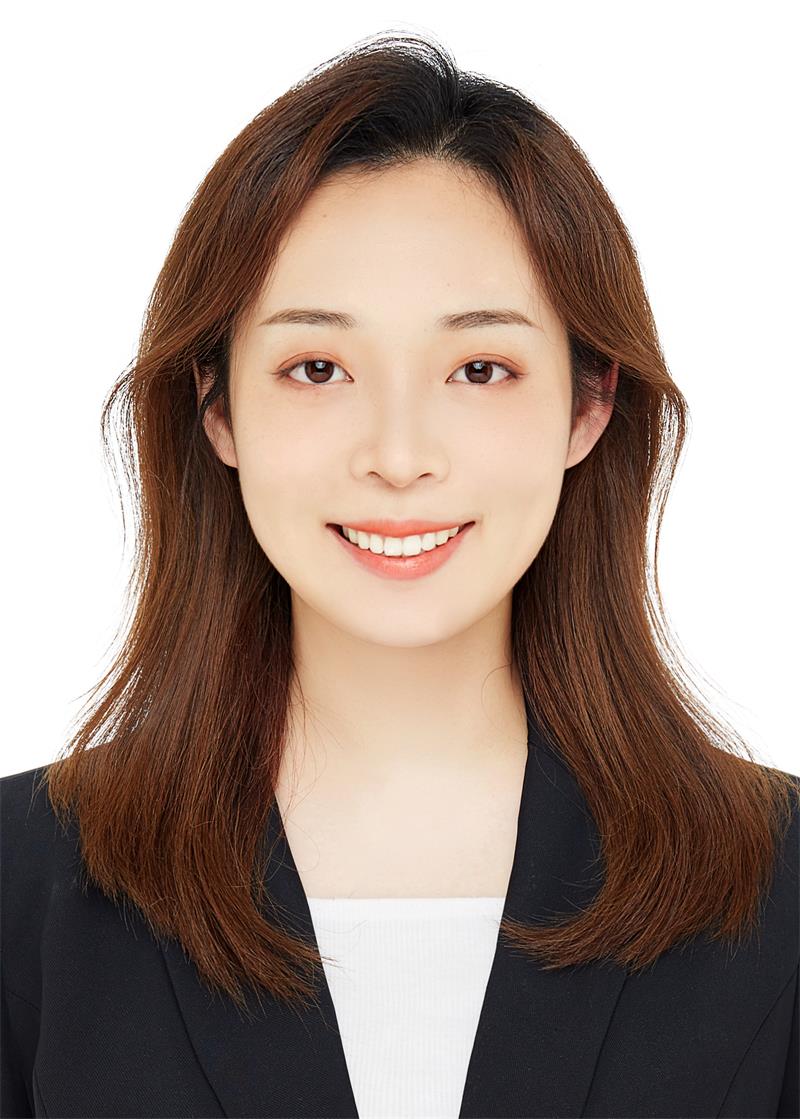 Karen, customer success manager at YoloLiv. She proactively looks out for customers' needs and suggests ways to help customers succeed with our products. All the successful use cases/ stories are the proof.