Yellow Duck is a convenient application that allows you to stream directly to Instagram from your Mac. With Yellow Duck, you can easily obtain your Instagram RTMP URL and stream key, enabling seamless streaming from external devices. In this blog, we will talk about how to set up Yellow Duck on Mac OS.
Set Up Yellow Duck on Mac
Step 1: Download Yellow Duck
First, download the Yellow Duck application onto your Mac.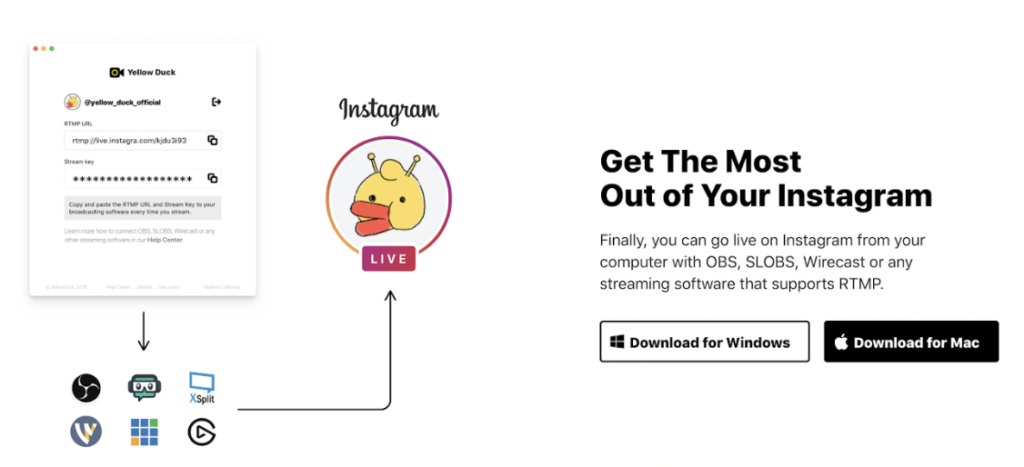 Step 2: Check for Additional Package Installation
Depending on your specific Mac setup, you may require additional packages for Yellow Duck to function properly. Wait until the installation process is finished, as Yellow Duck will prompt you if any further packages are needed.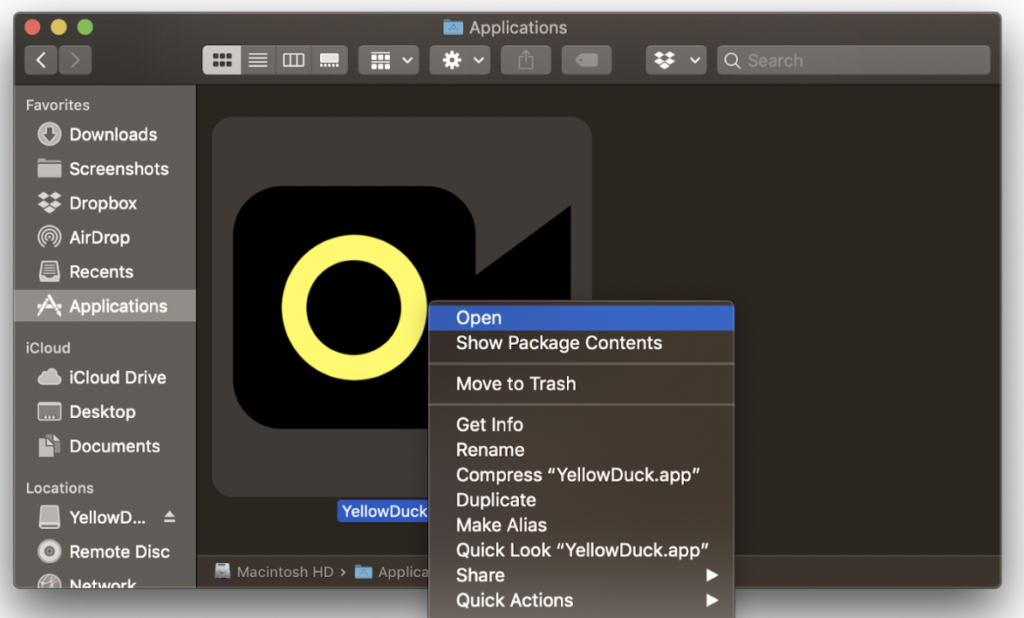 Step 3: Log in to Your Instagram Account
Launch Yellow Duck on your Mac and log in to your Instagram account using your credentials. This step establishes the connection between Yellow Duck and your Instagram profile, enabling the retrieval of your RTMP link and stream key.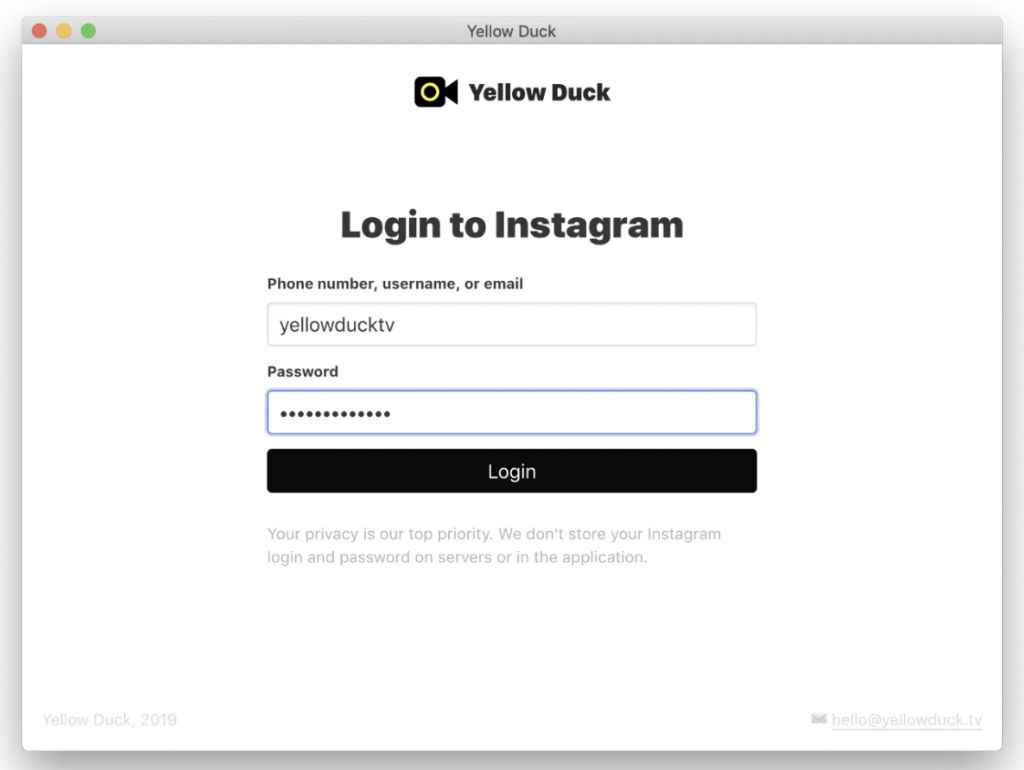 Step 4: Obtain Your RTMP Link and Stream Key
After successfully logging in, you will be able to retrieve your unique RTMP link and stream key from Yellow Duck. These credentials are essential for connecting external devices and initiating your live stream. Remember that the stream key has a limited validity period, so it's important to start your stream promptly.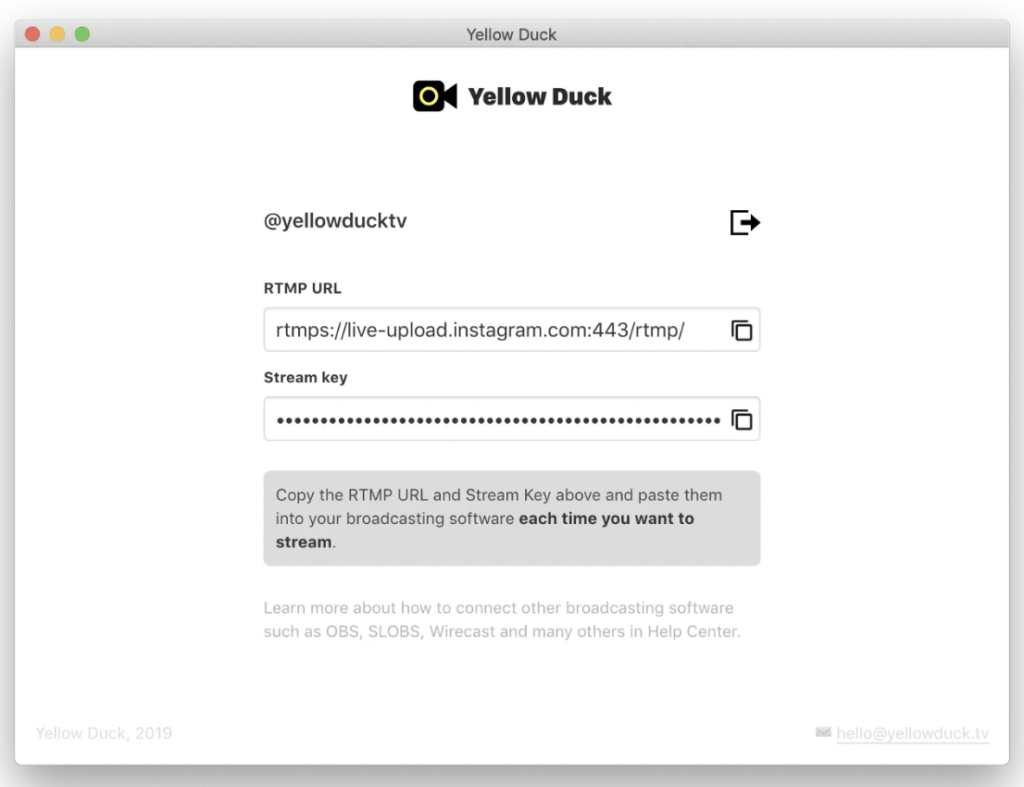 Step 5: Copy and Use Your RTMP Link and Stream Key
Simply copy the provided RTMP link and stream key and use them with the device of your choice. This flexibility allows you to connect various encoders or streaming devices to Yellow Duck for streaming to Instagram. Be mindful of the time-sensitive nature of the stream key, as it remains valid for only a few minutes.
Conclusion
Congratulations! You have successfully set up Yellow Duck on your Mac OS. Let's start your Instagram live streaming.
If you don't want to stream on Instagram from external devices. Quickly check out our Instream!
 935 total views,  3 views today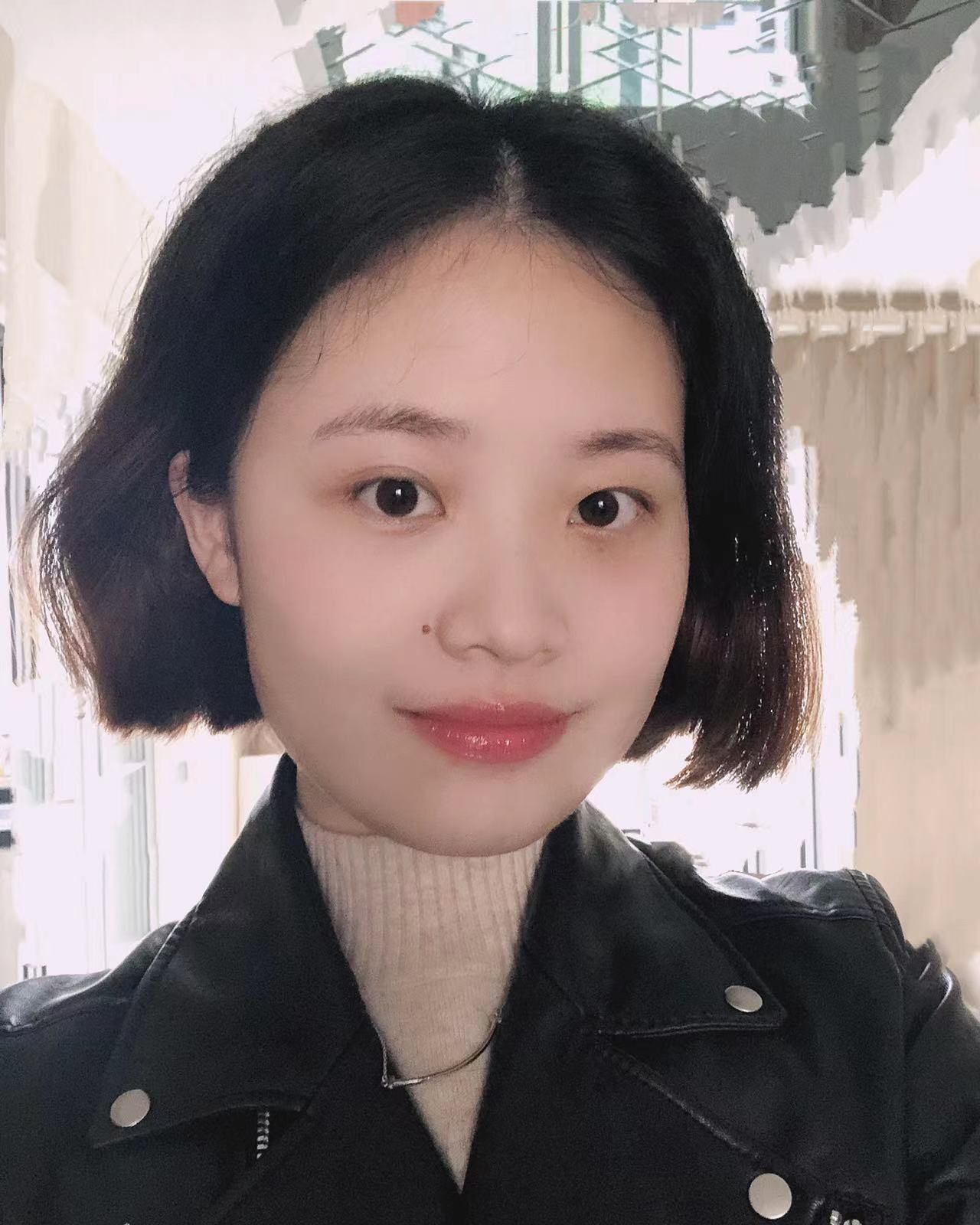 Meredith, the Marketing Manager at YoloLiv. After getting her bachelor's degree, she explores her whole passion for YoloBox and Pro. Also, she contributed blog posts on how to enhance live streaming experiences, how to get started with live streaming, and many more.