YoloCast, the All-in-one live video platform, is YoloLiv's software encoder to deliver the best live-streaming experience for individuals and organizations. Serving as a live-streaming platform, YoloCast includes all the features you can think of, which means, you can make full use of this platform to host, monetize and broadcast.
Unlike YoloBox Pro, which has very direct access to YoloCast, YoloBox Mini and YoloBox need to make YoloCast as an RTMP/SRT. Don't worry, it only takes four steps to set it up!
Step 1
New users need to open the dashboard of the YoloCast and select "source" in the toolbar. Then you'll see the source type "RTMP(s)/SRT ", and copy the "URL" and 'Stream key' for later setup.
Please kindly note that if you have exceeded the 14-day trial period, you might encounter certain challenges when trying to access the source. If your current intention is solely to set up RTMP and you do not currently have plans to upgrade, we kindly request that you reach out to us at contact@yololiv.com. We will be more than happy to assist you further.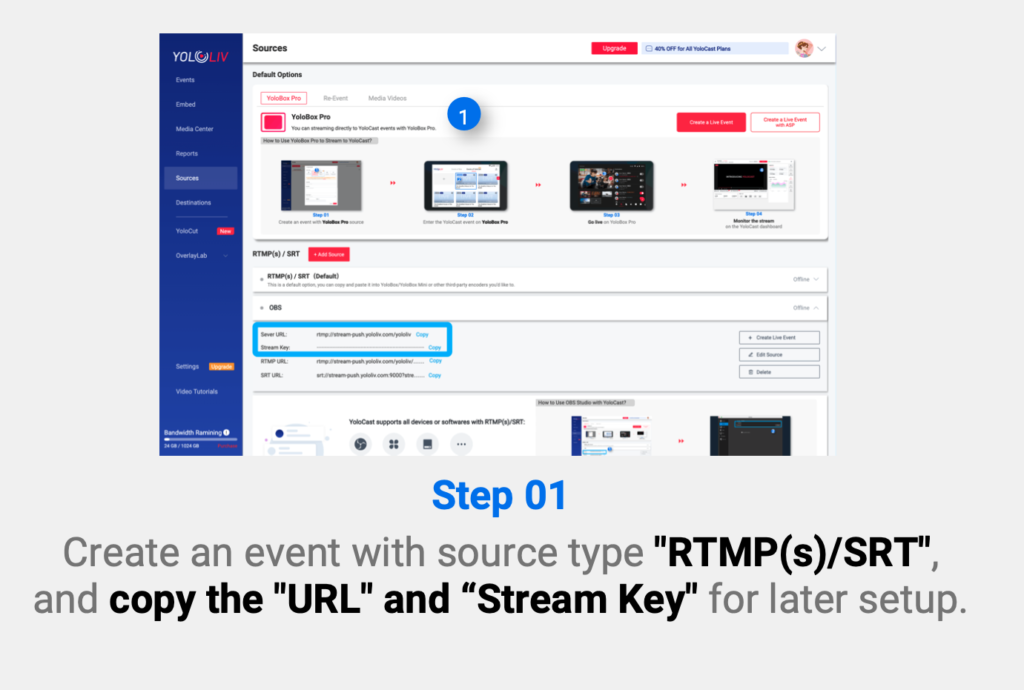 Step 2
Then you can click the "destinations" in the toolbar, and you'll see the RTMP(s) option in the red button "add platform".
You can make YoloCast a streaming destination by adding an RTMP address and filling up the "URL" and "Stream Key".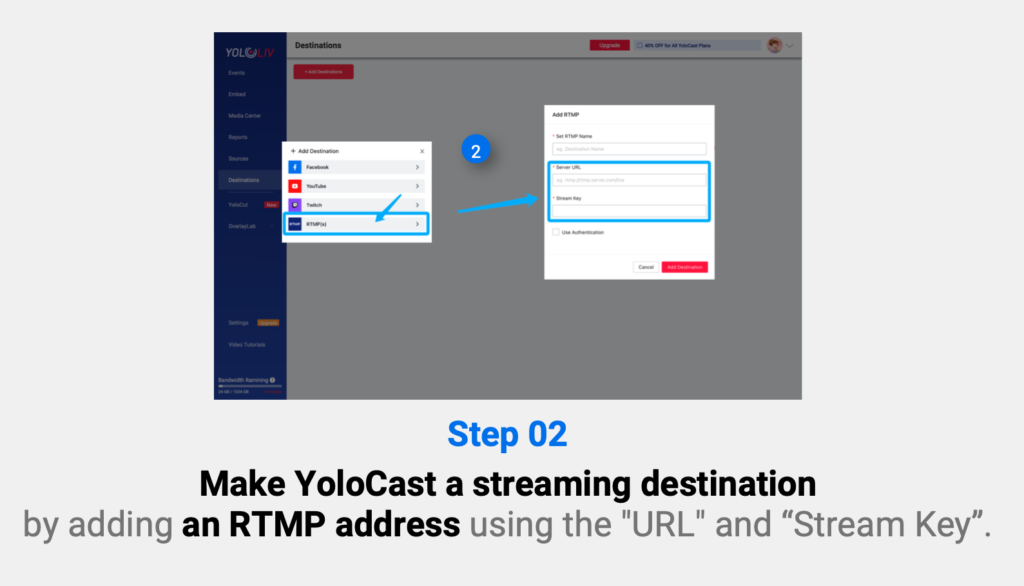 Step 3
The destination will automatically appear on YoloBox/Mini's platforms once Step 2 is completed. You can the add video sources and Go Live on it.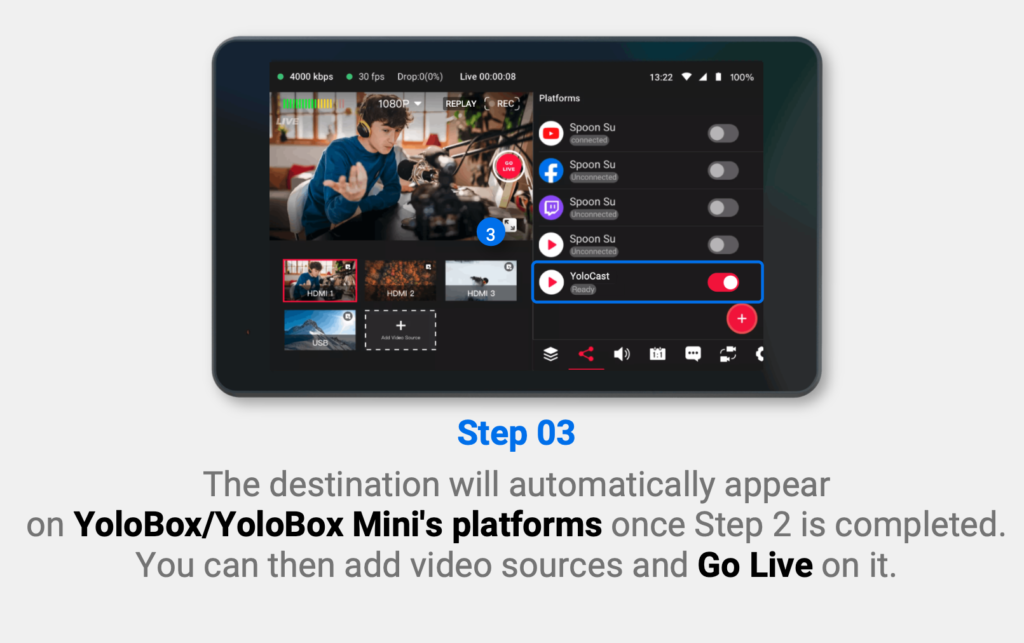 Step 4
The event is on air! Now you can monitor the stream on YoloCast dashboard, and you can visually see real-time diagnosis of live content.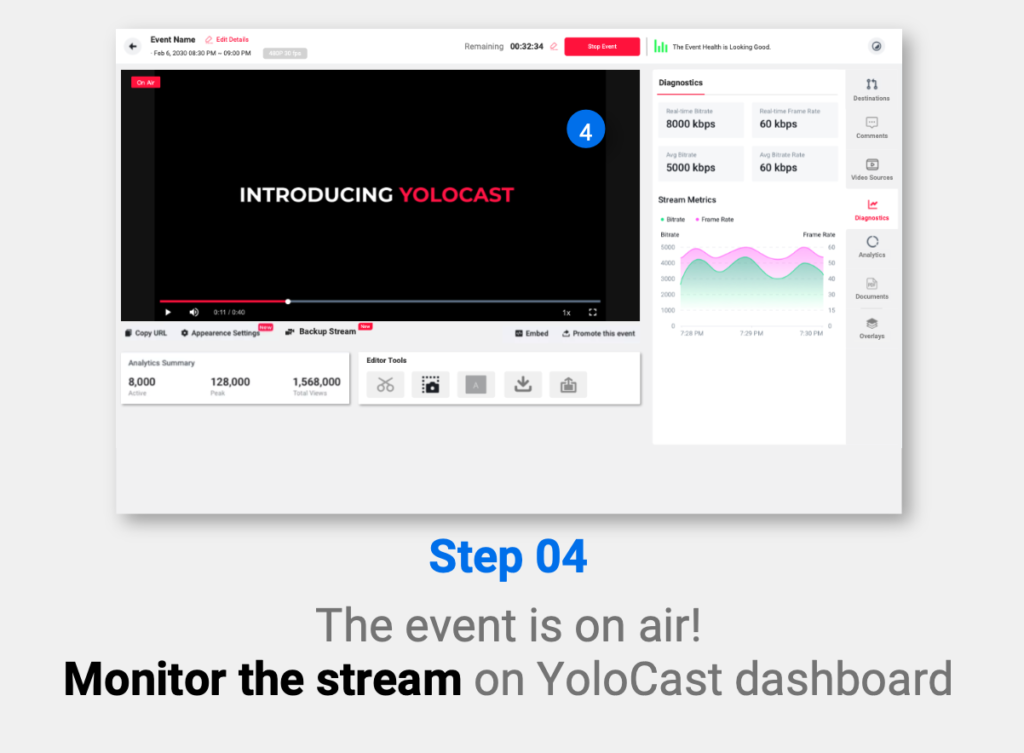 If YoloBox/Mini/YoloBox Pro satisfies all you need for live streaming, you can stick with it. But with YoloCast, you can enjoy many more advanced features, and together with YoloLiv hardwares, YoloCast can make your live streams much easier and more effective. The Business Plan offers multiple excellent functions, such as high frame rate(up to 60fps), embed your live stream on your website, 24/7 Live Stream and Graphic Overlays & Scoreboard, etc, while the Exclusive plan is designed specially for our hardware users!
YoloLiv team does hope that our customers can use YoloCast to its fullest potential and assist you in optimizing your work and achieving even greater excellence.
 2,984 total views,  3 views today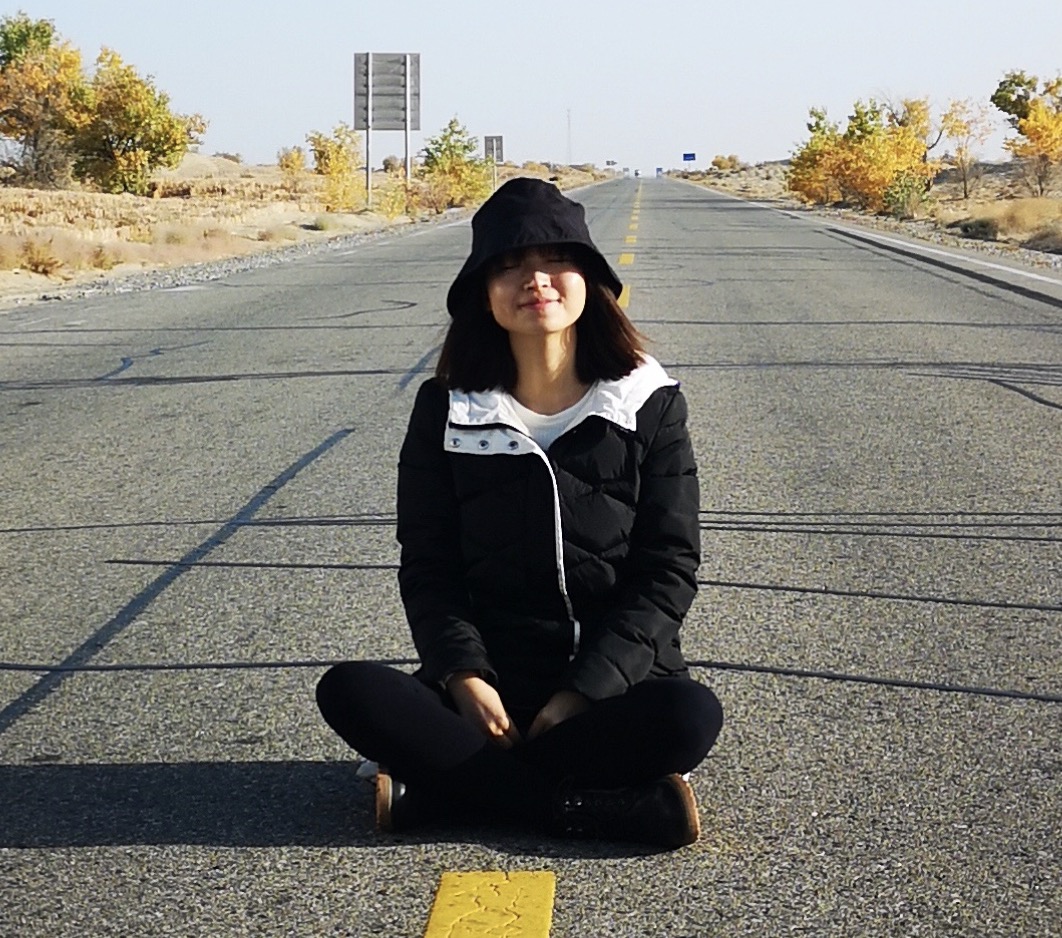 Aura, the marketing specialist at YoloLiv. With her extensive work experience and motivated work attitude, she continually encourages user issue solutions and feature request fulfillment in order to satisfy the demands of more people.